The historic movie studio Kaufman Astoria Studios opened 100 years ago this year in Astoria, Queens. It remains a vital part of New York City's entertainment industry with both film and television shows still made there to this day. The Museum of the Moving Image resides next door in a former studio building.
To honor this anniversary, we are re-issuing one of our favorite shows from the back catalog — New York City and the birth of the film industry.
---
New York City inspires cinema, but it has also consistently manufactured it. Long before anybody had heard of Hollywood, New York and the surrounding region was a capital for movies, the home to the earliest American film studios and the inventors who revolutionized the medium.
It began with Thomas Edison's invention of the Kinetoscope out in his New Jersey laboratory. Soon his former employees would spread out through New York, evolving the inventor's work into entertainments that could be projected in front of audiences.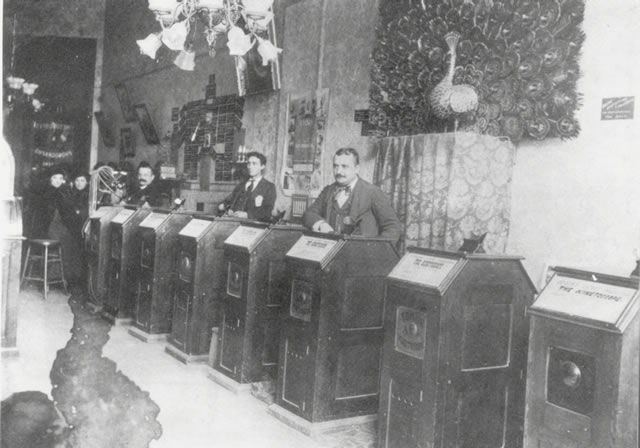 By the mid 1900s, New Yorkers fell in love with nickelodeons and gasped as their first look at moving pictures. Along the way, films were made in locations all throughout the city — from the rooftop of Madison Square Garden to a special super-studio in the Bronx.
This is a special 'director's cut' of a podcast we first released on February 18, 2011.
This is the story of second and third acts — both for an woman of grit and independent spirit and for a landmark with a million stories to tell (and a million more to come).
LISTEN NOW — NICKELODEONS AND MOVIE PALACES: NEW YORK AND THE FILM INDUSTRY 1893-1920
To get this week's episode, simply download or stream it forFREE from iTunes, Stitcher, Spotify or other podcasting services.You can also get it straight from our satellite site.
---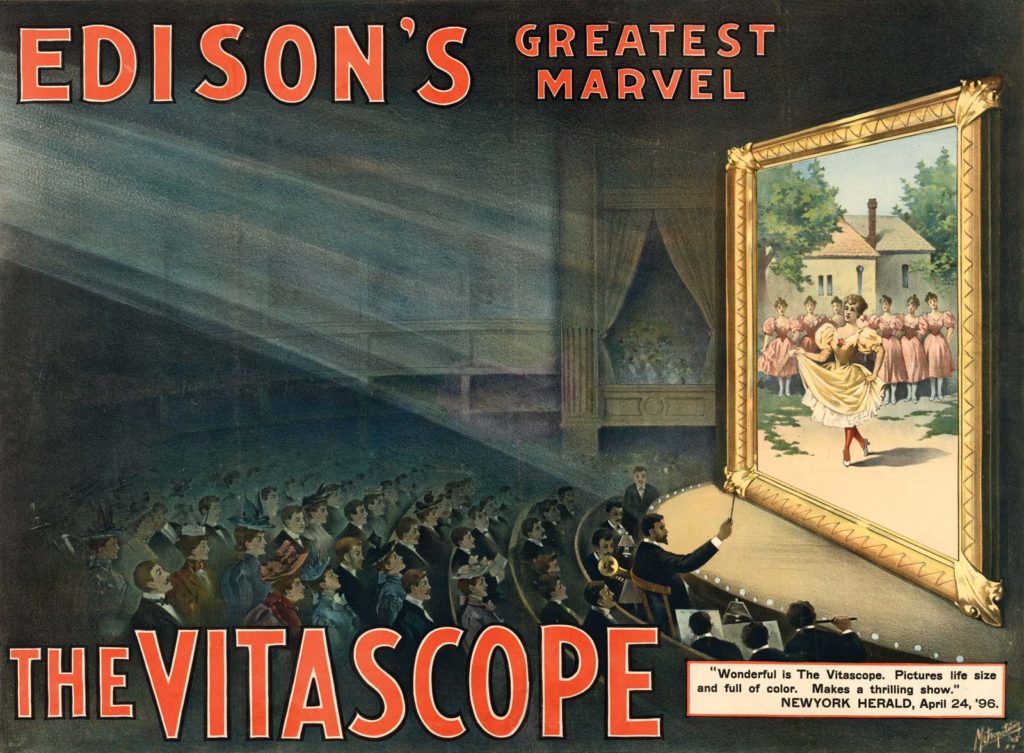 NOTES ON THE SHOW
This show was first released on February 18, 2011.
This was an especially unusual show to arrange and represents a closely cultivated tour through New York City's early film history.
But early movie studios spread beyond New York's borders. Most notably, Fort Lee, NJ, became as active as New York in the 1910s, especially as the sophistication of filming processes allowed more productions to be shot outdoors and long running times meant story lines with multiple sets.
D.W. Griffith's first film, Rescued From An Eagles Nest, for Edison, was shot on the Fort Lee Palisades. But this wasn't his directorial debut; he was the star of that film.
Soon all the major studios would have locations in Fort Lee and other places along the New Jersey coast. You can find more information on Fort Lee's contributions to cinema at the Fort Lee Film Commission.
Places To Visit: Your first stop should be the Museum of the Moving Image in Astoria, Queens, to check out their displays of early film productions. Next door is the Kaufman Astoria Studios, New York's oldest and still active movie studio.
Edison's laboratory in West Orange, NJ, is definitely worth the trip, and not just to see the replica of the Black Maria.
The National Park Services operates the Thomas Edison National Historical Park with tours of the laboratory complex and the Edison home Glenmont, where the inventor himself is buried.
Tom mentioned that Edison's first demonstration of his kinetoscope — and its first film 'Blacksmithing Scene' — was exhibited as the Brooklyn Institute of Arts and Sciences on May 9, 1893. That organization was the forerunner to the Brooklyn Museum.
We planted a few specific addresses in the podcast for you to search out during one of your wandering adventures through the city. See if you can find the plaque at Macy's honoring the theater that once stood there, Koster and Bial's Music Hall, and occasion of the debut of Edison's Vitascope.
One of the first modern movie houses, the Regent Theatre in Harlem, is still around, but it's no longer a theater. It's owned by the First Corinthian Baptist Church.
Other Sources: For a clearer picture of early film history, you should supplement this podcast with the first three parts of the TCM documentary Moguls and Movie Stars, their mini-series on the history of the movies.
The best place find some of these very early films is the Library of Congress, which includes a wonderful page on early on-location pictures, The Life of a City: Early Films of New York 1898-1906.
Richard Koszarski's extensive survey of the region's contribution to the movies, 'Hollywood On The Hudson', essentially starts where we leave off. David Robinson's 'From Peep Show To Palace', with an introduction by Martin Scorsese, puts New York's role into international context.
You can also check out Paul Clee's 'Before Hollywood: From Shadow Play To Silver Screen'.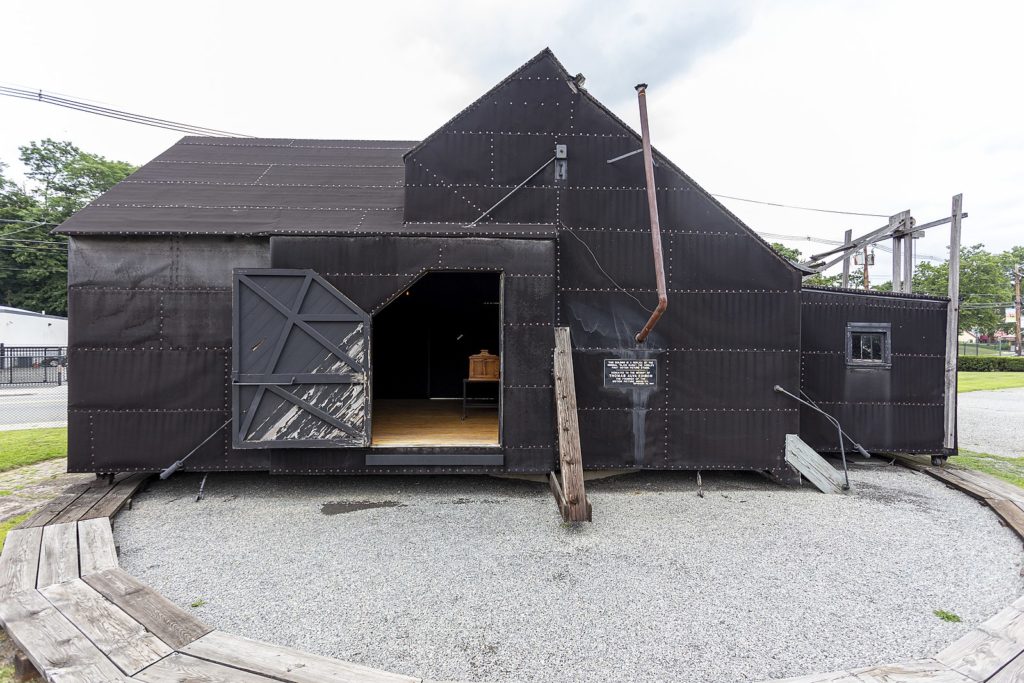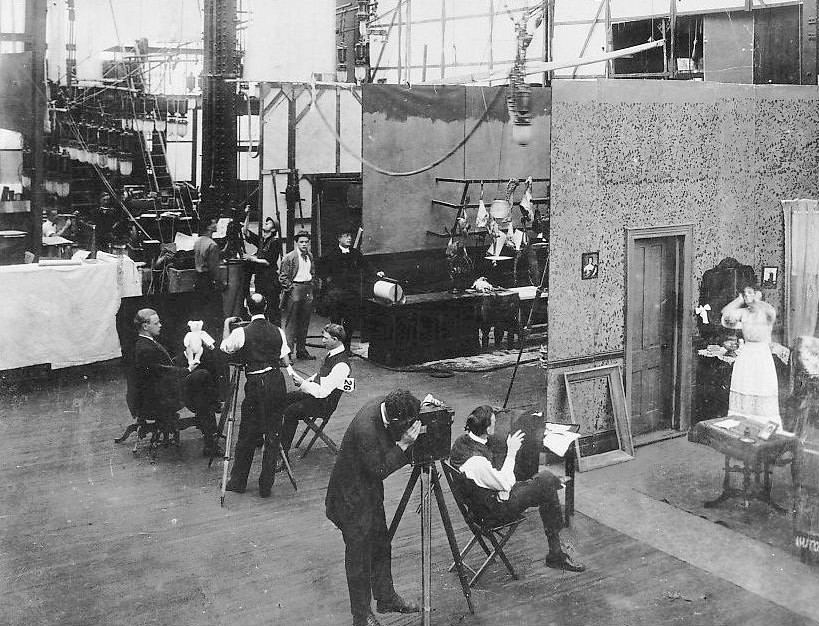 Here's a few of the films we mentioned in our podcast this week. These were all filmed in New York or New Jersey.
Eugen Sandow, an early discovery of Florenz Ziegfeld and one of the first stars of moving pictures

DW Griffith's 'Father Gets In The Game', with Mack Sennett, filmed in Central Park

'Those Awful Hats', a Griffith creation, with a movie within a movie

And finally, 'Musketeers of Pig Alley', arguably the first 'gangster' movie (allegedly using real members of New York gangs), although organized crime looked quite different pre-Prohibition, and sticklers might balk at that distinction.