EPISODE 319 In simpler times, thousands of tourists would flock to the northern tip of Bowling Green in Lower Manhattan to take a picture with a rather unconventional New Yorker — the bronze sculpture Charging Bull by Italian-American artist Arturo Di Modica.
Bull is a product of the 1980s New York art scene, delivered as a gift to the New York Stock Exchange (and to the American people, according to the artist) one late night in December 1989.
Nobody may have asked for this particular gift, but soon New Yorkers fell in love with the bull, and the sculpture was soon placed near Bowling Green, one of New York City's oldest public spaces.
By the early 1990s, Charging Bull had become one of the most photographed pieces of art in America, beloved as both work of sculpture and a genuine, photo-friendly curiosity.
But in 2017, the bull faced down an unusual new neighbor — another bronze named Fearless Girl by Kristen Visbal. Girl soon became very popular with budding selfie-takers, but her proximity to Bull changed its fundamental meaning. An art scandal in lower Manhattan was brewing!
LISTEN NOW — THE TALE OF CHARGING BULL AND FEARLESS GIRL
Photos taken from Lower Manhattan on April 11, 2020 (courtesy Greg Young):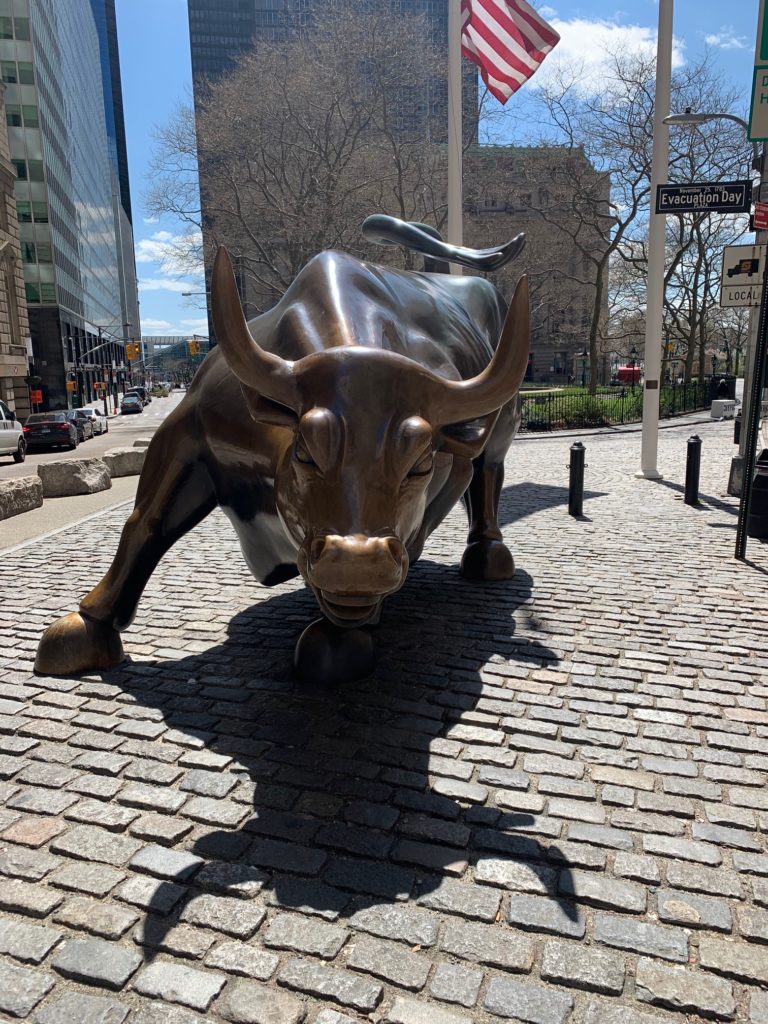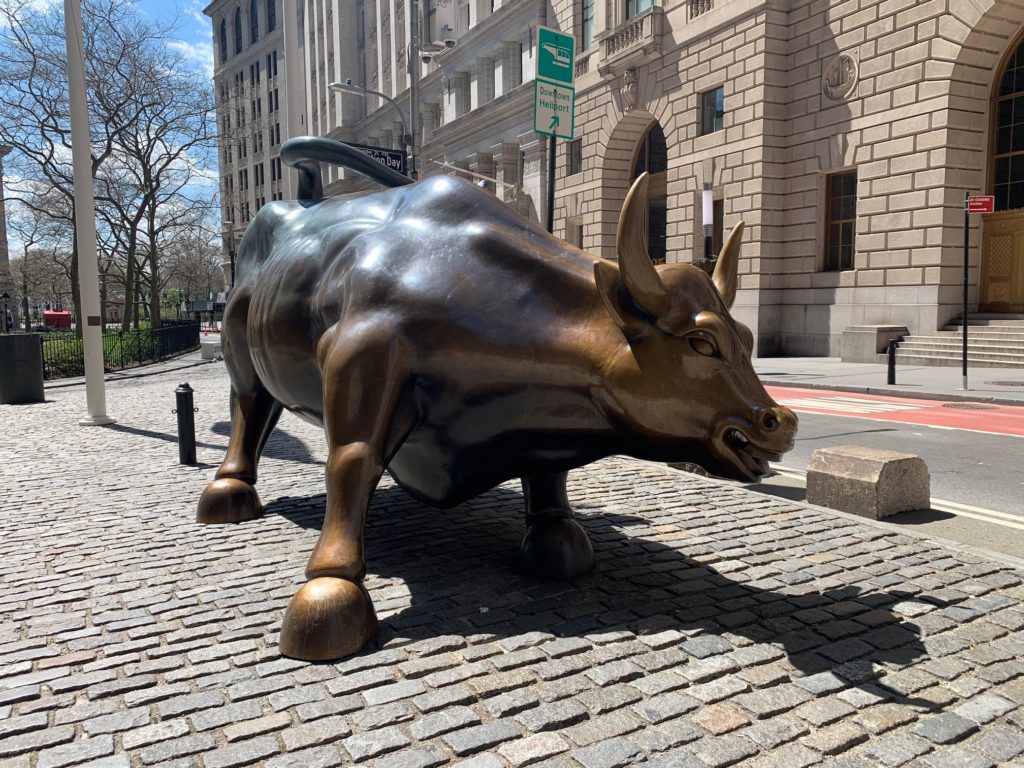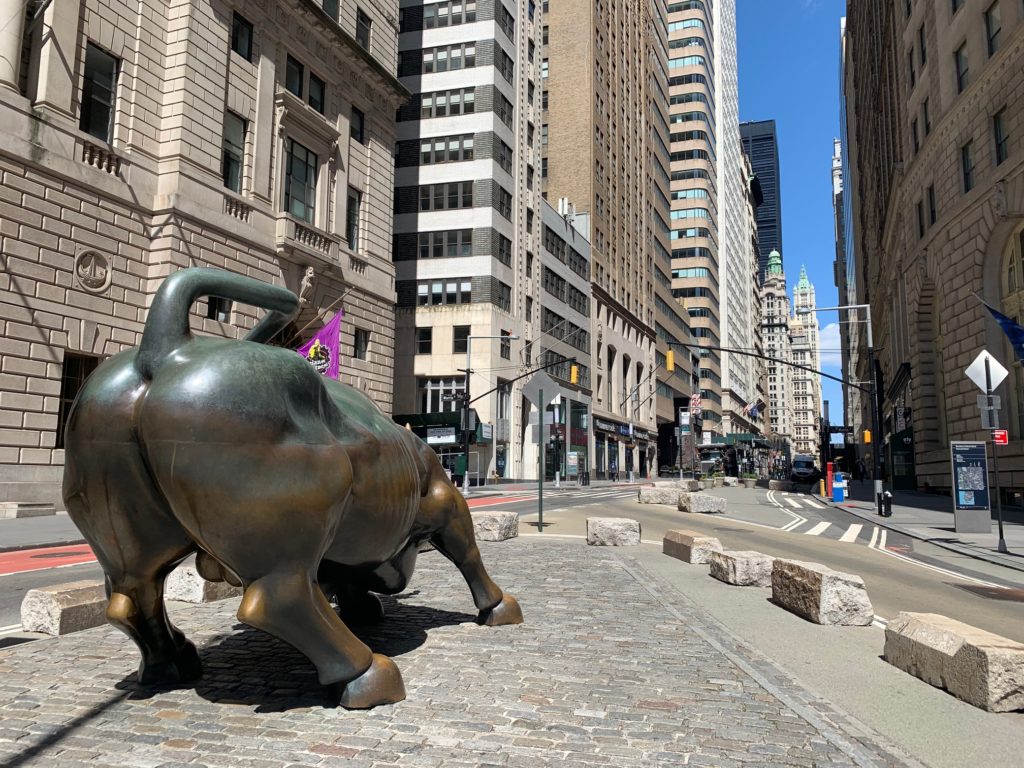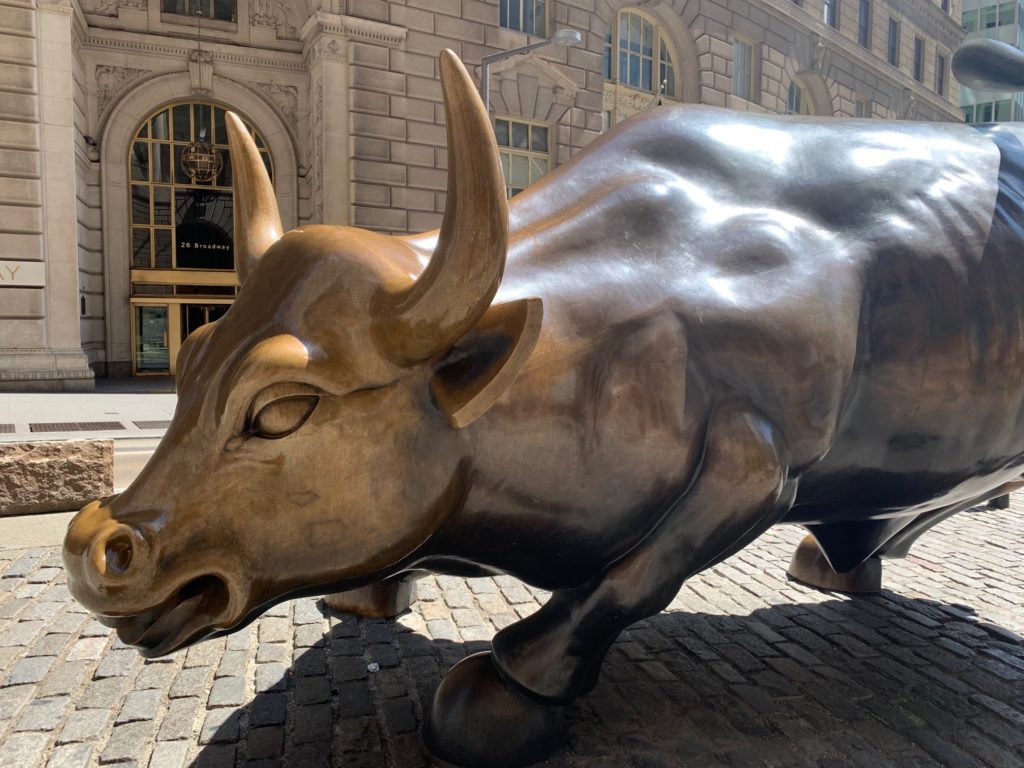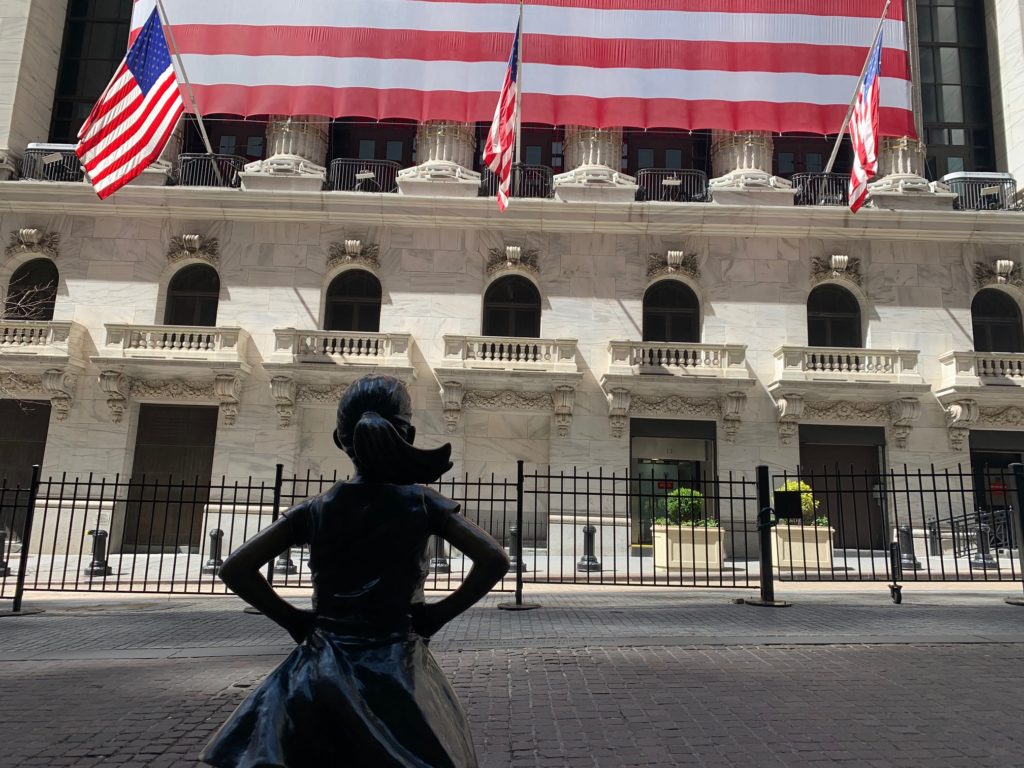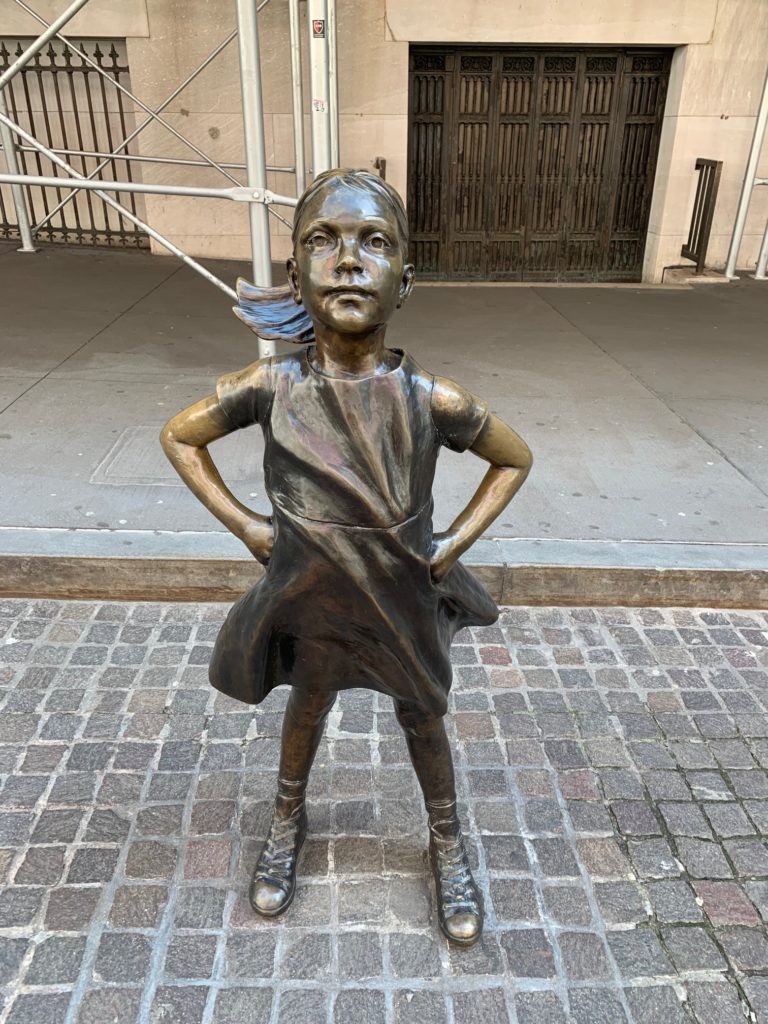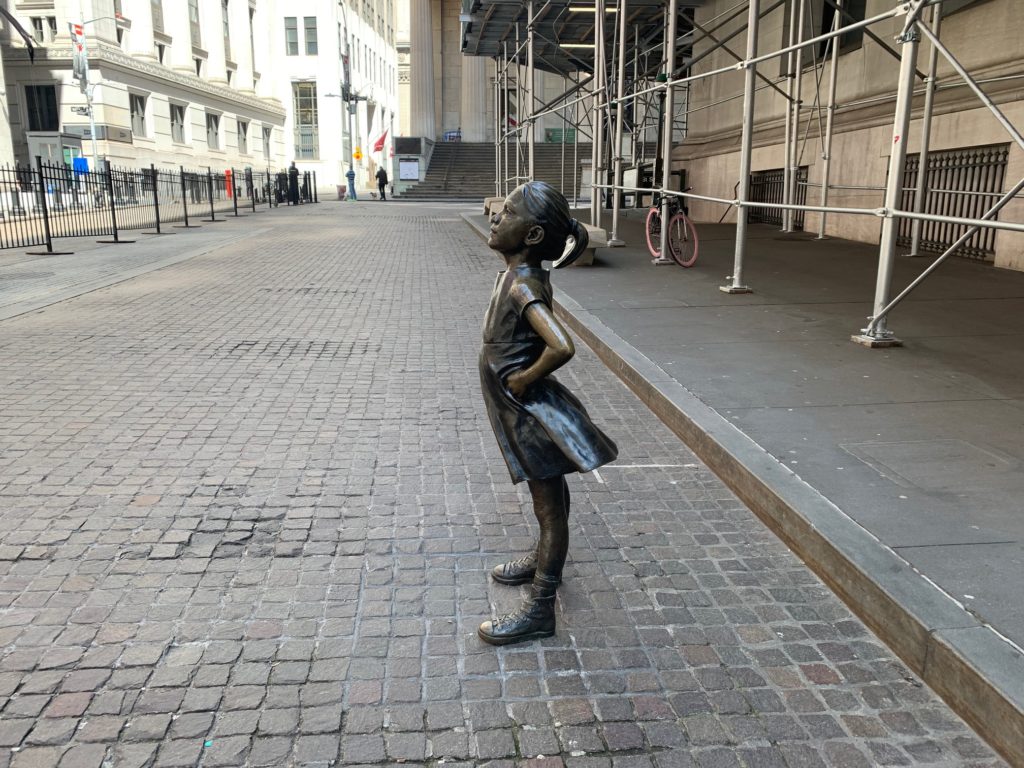 FURTHER LISTENING
In 1776, another Bowling Green statue evoked a very different reaction for New Yorkers. An equestrian statue of George Washington was violently torn down in the lead up to the Revolutionary War.
The story of Charging Bull begins with its creator Arturo Di Modica and the SoHo art scene of the 1970s and 80s.
We would have neither Charging Bull nor Fearless Girl without the tentpole of American finance — the New York Stock Exchange.
The Bowery Boys: New York City History podcast is brought to you …. by you!
We are now producing a new Bowery Boys podcast every other week. We're also looking to improve and expand the show in other ways — publishing, social media, live events and other forms of media. But we can only do this with your help!
We are now a creator on Patreon, a patronage platform where you can support your favorite content creators.
Please visit our page on Patreon and watch a short video of us recording the show and talking about our expansion plans. If you'd like to help out, there are six different pledge levels. Check them out and consider being a sponsor.
For the next several weeks, in addition to our new two-episodes-a-week schedules, all those who support us on Patreon will receive a BONUS EPISODE every other Sunday.
We greatly appreciate our listeners and readers and thank you for joining us on this journey so far.