The Bowery Boys Holiday Special is now available for those who support the Bowery Boys Podcast on Patreon at any level. To join in the revelry, head to Patreon and sign up!
---
Spike that hot cocoa and put on your finest Robert Moses-dressed-as-Santa-themed pajamas because Greg and Tom are celebrating!
The Bowery Boys look back at the unbelievable year of 2020. Wait, who would want to revisit this year?
Well this special Patroon-only holiday show is actually a look at producing the podcast over the past twelve months — but it's impossible for that to not reflect the many trials and tribulations of the year.
But don't worry — even in a truly intense year, we were able to find joy and camaraderie in telling the story of New York City.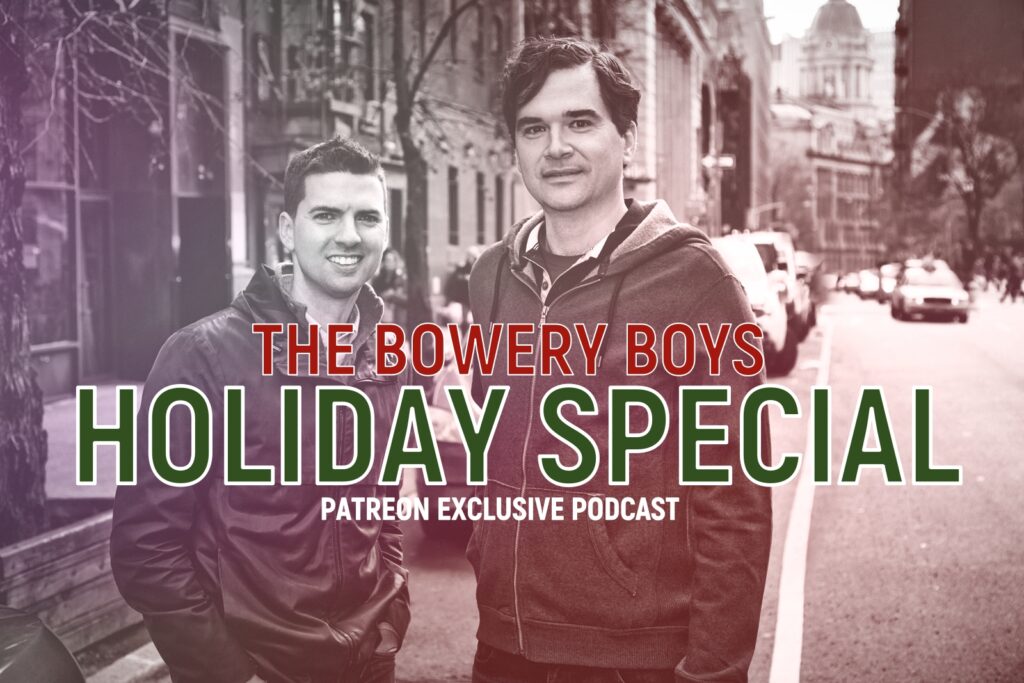 FEATURING:
— A run-down of your favorite Bowery Boys podcasts — from the libraries of Andrew Carnegie to the halls of the Metropolitan Museum Art;
— A reflection on the Christmas holiday in New York City — festivity at a very unusual time;
— A couple Rudy Giuliani jokes;
— AND Greg and Tom recount on of their favorite 1990s winter memories. An evening with Eartha Kitt!
PLUS: Earlier this week we asked our Patreon supporters for ideas for our first new show of 2021. We reveal the winner (or should we say, winners) of that poll.
Video of Eartha Kitt's last performance at the Cafe Carlyle in 2008. She died on Christmas Day on 2008.