Here's a rundown of some of my favorite books that I reviewed for this website in 2020.
As with any list formed from the reading list of an individual writer, it's limited by the number of books I was able to put in front of my face this year — which given all my podcast research AND the 2020 lockdown, was quite a lot actually.
The list is broken down between New York City history books (where most of the action occurs in the city) and American history books (of general interest), although of course that's a pretty arbitrary divide in some cases.
And the reviews for 2020 aren't done yet! Check back in the next few days for a couple more book recommendations — and one very cool New York City book where I was a contributor.
Happy holidays.
— Greg Young
---
The Bowery Boys New York City History Book of the Year 2020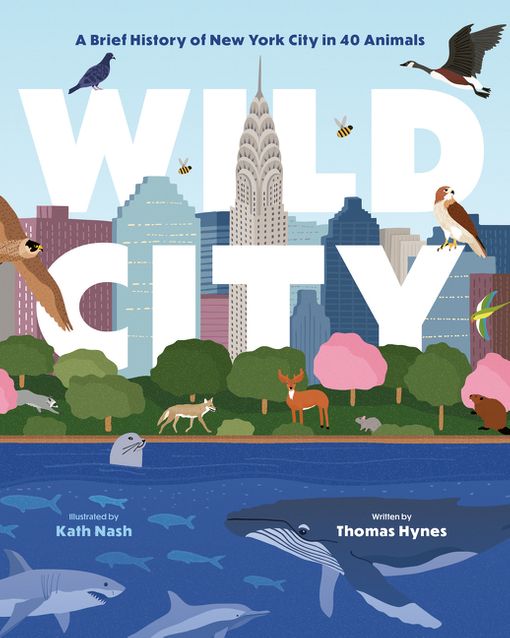 WILD CITY
A Brief History of New York City in 40 Animals
Illustrated by Kath Nash
Written by Thomas Hynes

Couldn't you use a little natural beauty in 2020? Yes squirrels and rats can be beautiful too –– especially here.
"In Wild City, author Thomas Hynes and illustrator Kath Nash reveal an urban environment more exotic and thriving than any city of concrete and steel has right to be.
The creators focus on forty creatures — from the ancient mastodon whose skeletal remains presumably linger underfoot to the clever starlings who have bullied their way into the American habitat (to the detriment of other birds)."
Full review here
Other notable books: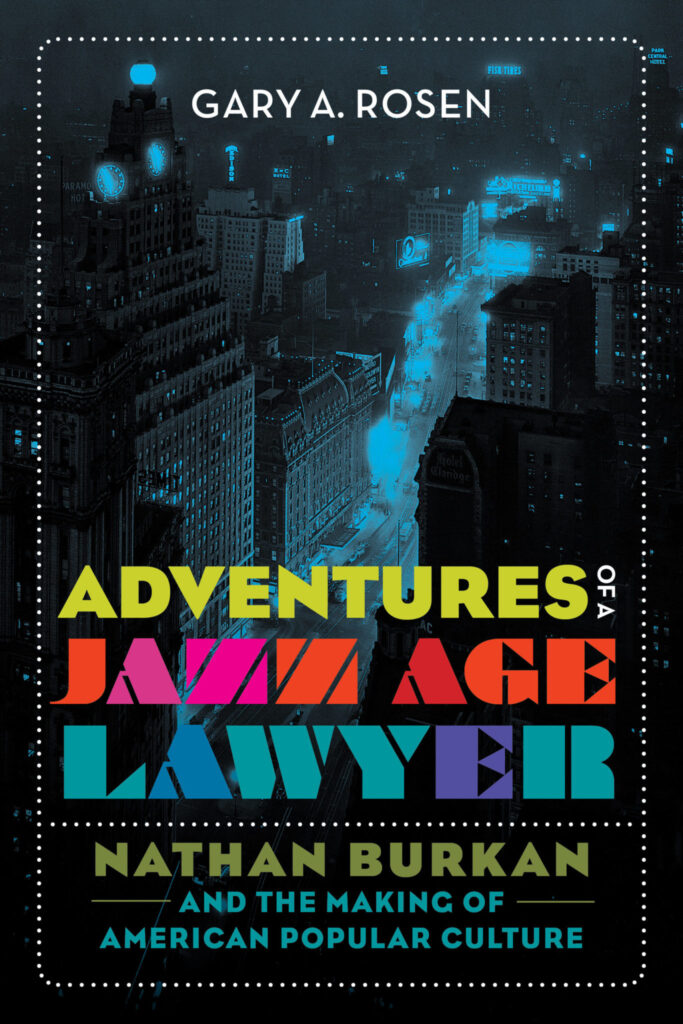 Adventures of a Jazz Age Lawyer: Nathan Burkan and the Making of American Popular Culture by Gary A. Rosen
"In Rosen's absorbing biography of Burkan, we find a somewhat enigmatic presence standing beside some of the most iconic figures of American culture — from songwriters to movie stars, from bootleggers to socialites." [full review]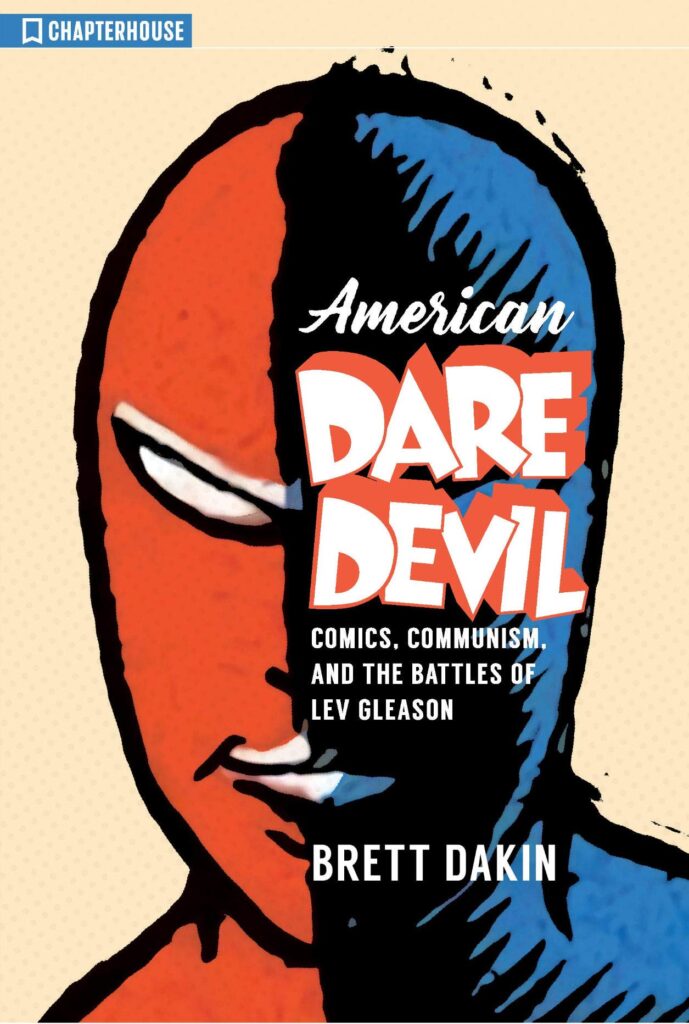 American Daredevil: Comics, Communism and the Battles of Lev Gleason by Brett Dakin
"Gleason was no ordinary comic book publisher; he was also a vibrant anti-fascist organizer, a suburban liberal who was eventually targeted by the federal government in the early years of the Red Scare." [full review]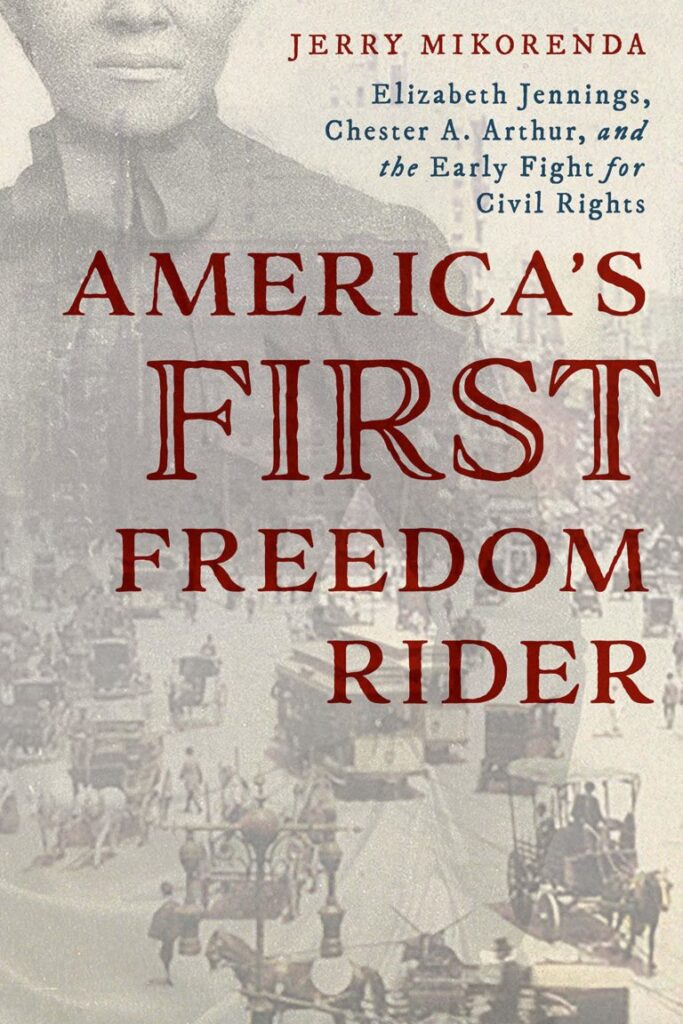 America's First Freedom Fighter: Elizabeth Jennings, Chester A. Arthur and the Early Fight for Civil Rights by Jerry Mikorenda
"In 1854 an African-American woman named Elizabeth Jennings (later Elizabeth Jennings Graham) was denied a seat on a lower Manhattan streetcar, forcibly removed due to the color of her skin…an electrifying show of bravery at the beginning of a long journey towards equality.." [full review]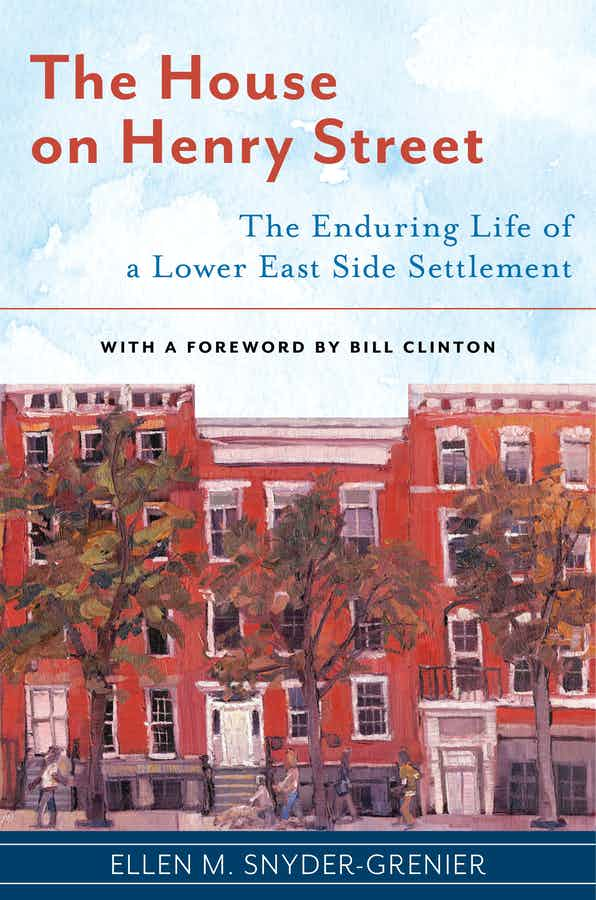 The House on Henry Street: The Enduring Life of a Lower East Side Settlement by Ellen M. Snyder-Grenier
"The Henry Street Settlement became a testing ground for social reform. Every child in America has been positively affected by Wald's crusades, local endeavors which took wing across the country — for playgrounds, for free school lunches, for special education, for child labor laws." [full review]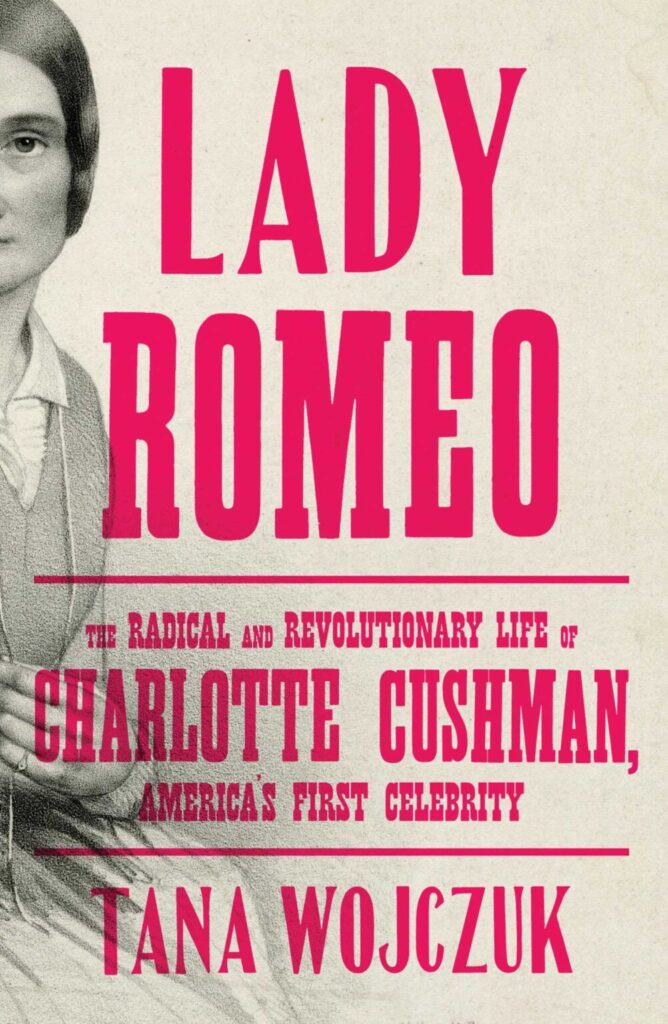 Lady Romeo: The Radical and Revolutionary Life of Charlotte Cushman, America's First Celebrity by Tana Wojczuk
"The charming biography Lady Romeo has by circumstance become a truly fantastical read, more so than the author probably intended. Not only is Cushman's life fascinating and almost unbelievable, but nostalgia for the theater itself in 2020 has become romanticized. Imagining anybody on stage performing Shakespeare gave me a thrill!" [full review]
---
The Bowery Boys American History Book of the Year 2020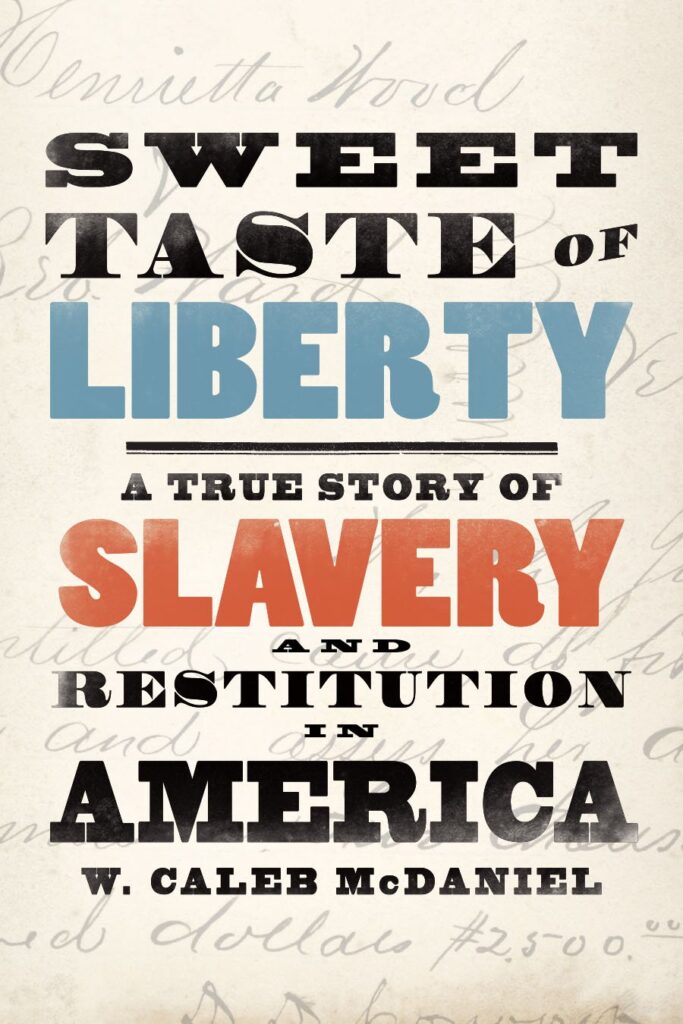 SWEET TASTE OF LIBERTY
A True Story of Slavery and Restitution in America
W. Caleb McDaniel
Oxford University Press
A book that single-handedly proves that new American heroes can be found in the obscured corners of this country's history.
"One hundred and fifty years ago, Henrietta Wood sued the man who kidnapped her and sold her back into slavery.
In his lifetime, that man — a prison warden and general scoundrel named Zebulon Ward — often bragged about losing the case, saying "he was the last American ever to pay for a slave."
But Ward has become an ugly footnote. The woman who suffered that injustice, whose story has almost been lost in obscurity, will never be forgotten again — thanks in part to McDaniel's brilliant historical detective work. "
Full review here
Other notable books: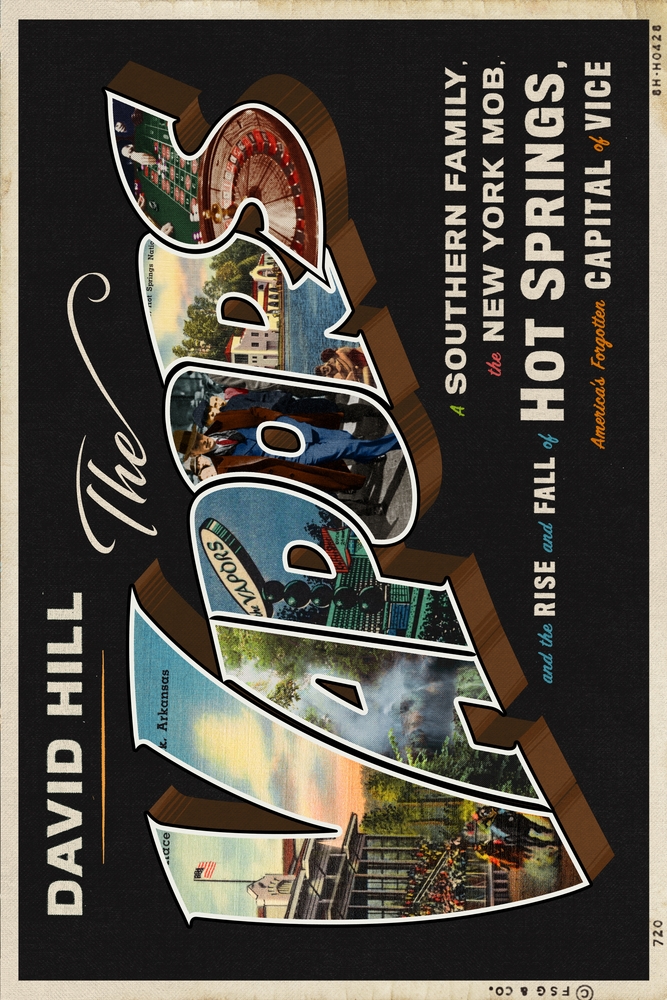 The Vapors: A Southern Family, the New York Mob and the Rise and Fall of Hot Springs, America's Forgotten Capital of Vice by David Hill
"For a time, it seemed that Hot Springs, not Las Vegas, would be the vice capital of the United States. In David Hill's captivating and beautifully written The Vapors, we're re-introduced to an overlooked corner of history, a historic spa town with troubling secrets and a sleazy underbelly." [full review]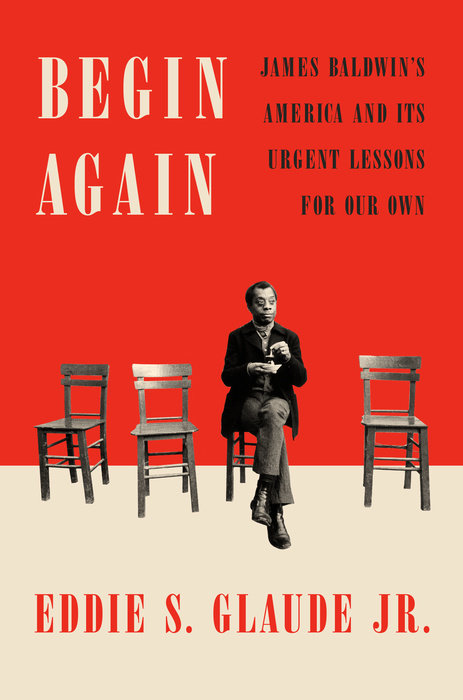 Begin Again: James Baldwin's America and Its Urgent Lessons For Our Own by Eddie S. Glaude Jr.
"In Begin Again, Glaude presents a selection of moments from Baldwin's life and his writings from those moments, then a modern perspective of those views. Glaude and Baldwin are most often in a duet with one another, letting Baldwin's past words underscore or sometimes even directly address a present situation." [full review]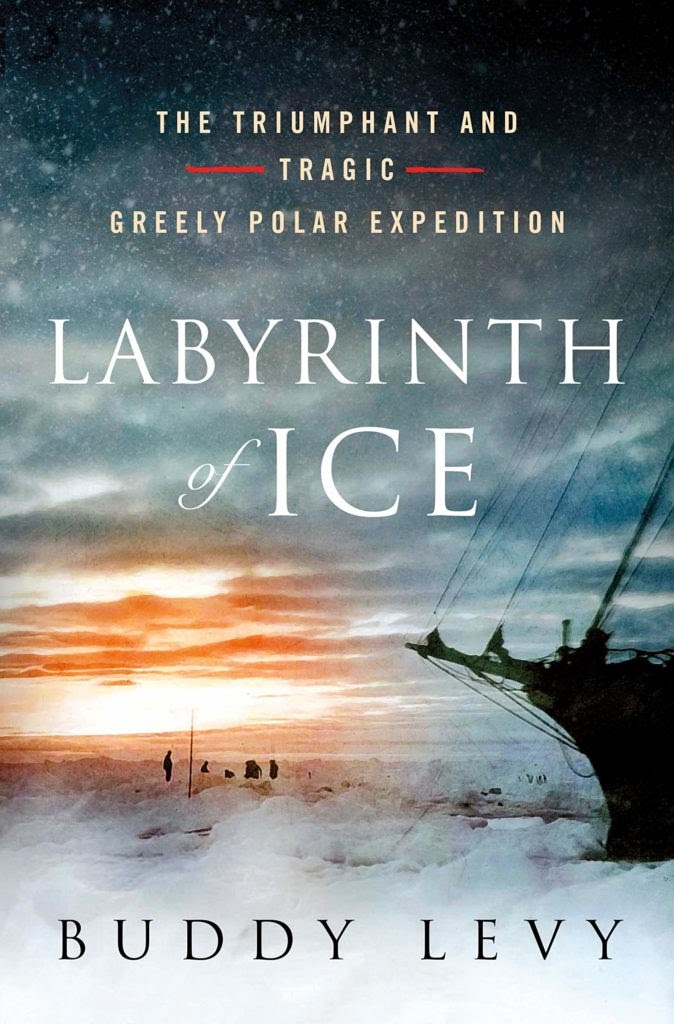 Labyrinth of Ice: The Triumphant and Tragic Greely Polar Expedition by Buddy Levy
"Consider this one of the America's strangest national landmarks — Fort Conger, a scientific research post originally built in 1881 by an American expedition in a remote and frozen area of Nunavit, Canada.
Some might call it the world's most northern haunted house.
Over two dozen men — fronted by Civil War vet Adolphus Greely — lived and worked here for two years, battling a hostile environment to conquer the so-called Farthest North, an almost mystical destination that, if reached, would hold both international glory and economic possibility." [full review]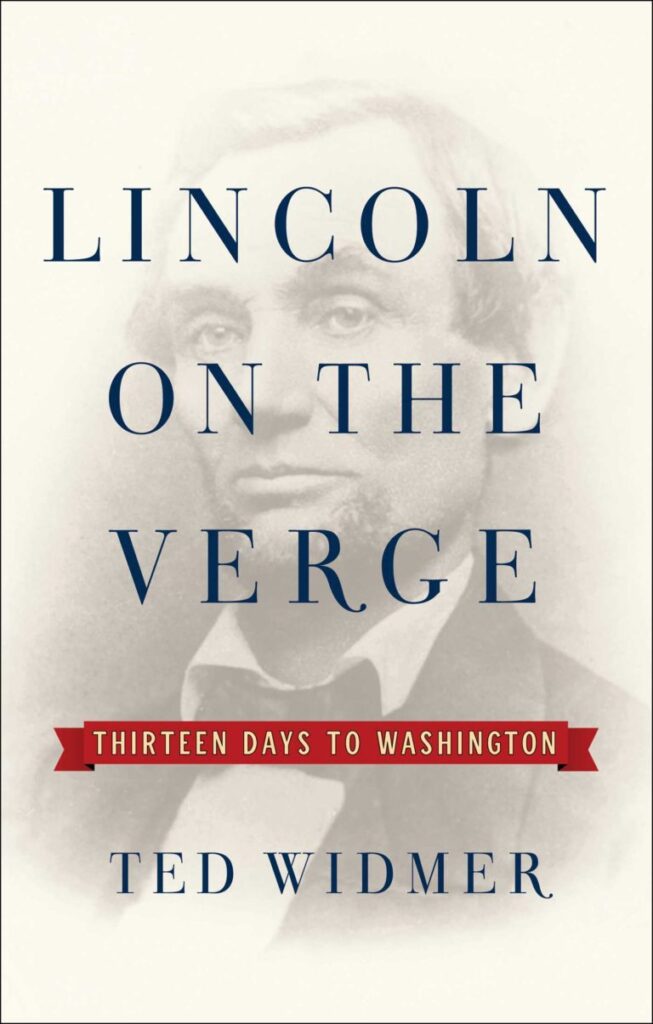 Lincoln on the Verge: Thirteen Days to Washington
by Ted Widmer
"Widmer takes the reader on Lincoln's thirteen day journey to destiny — through Illinois, Indiana, Ohio, Pennsylvania, New York, New Jersey, Deleware and Maryland — on his way to lead a country at the precise moment it splintered apart.
This is also the story of the railroad and the telegraph as primary technologies of the day — but with their limits. The North's comparatively sophisticated railway system allowed the president-elect quick passage to D.C. but not safe passage." [full review]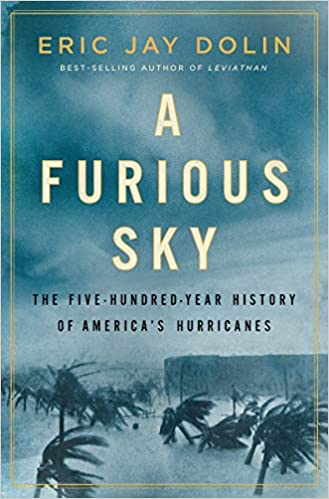 A Furious Sky: The Five Hundred Year History of America's Hurricanes by Eric Jay Dolin
"In theory a book detailing a series of hurricane disasters might appear to be an exercise in gloom. And while each hurricane Dolin details does seem to be worse than the last, his tales are distinctly and vividly drawn, pulling from dozens of eyewitness reports — from doctors and housewives and police offices and even a few from famous folk (Ernest Hemingway, Katharine Hepburn)." [full review]
---
And for all the book reviews written for this website visit the BOWERY BOYS BOOKSHELF