PODCAST Hyde Park, New York was the home of Franklin Delano Roosevelt, the 32nd president of the United States. He was born here, he lived here throughout his life, and he's buried here — alongside his wife Eleanor Roosevelt.
But it was more than simply a home.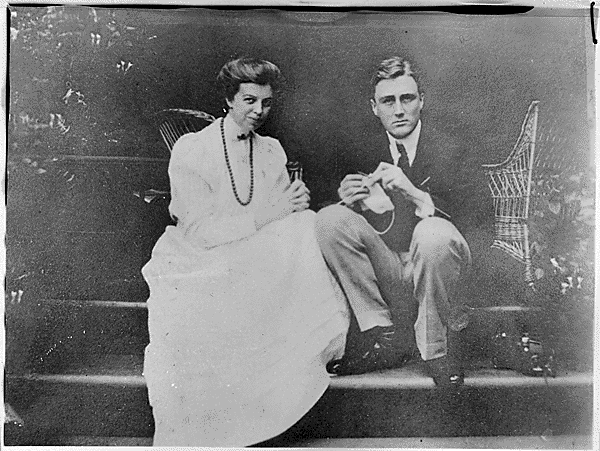 The Hyde Park presence of the Roosevelts expands outwardly from the Roosevelt ancestral mansion of Springwood, over hundreds of forested acres from former farmlands on the eastern side to the shores of the Hudson River on the west.
FDR was born here in 1882, returning through his life and throughout his storied career — as a state senator, as a governor of New York, as a four-term president. When diagnosed with polio in 1921, Franklin rehabilitated here along the dirt roads emanating from Springwood.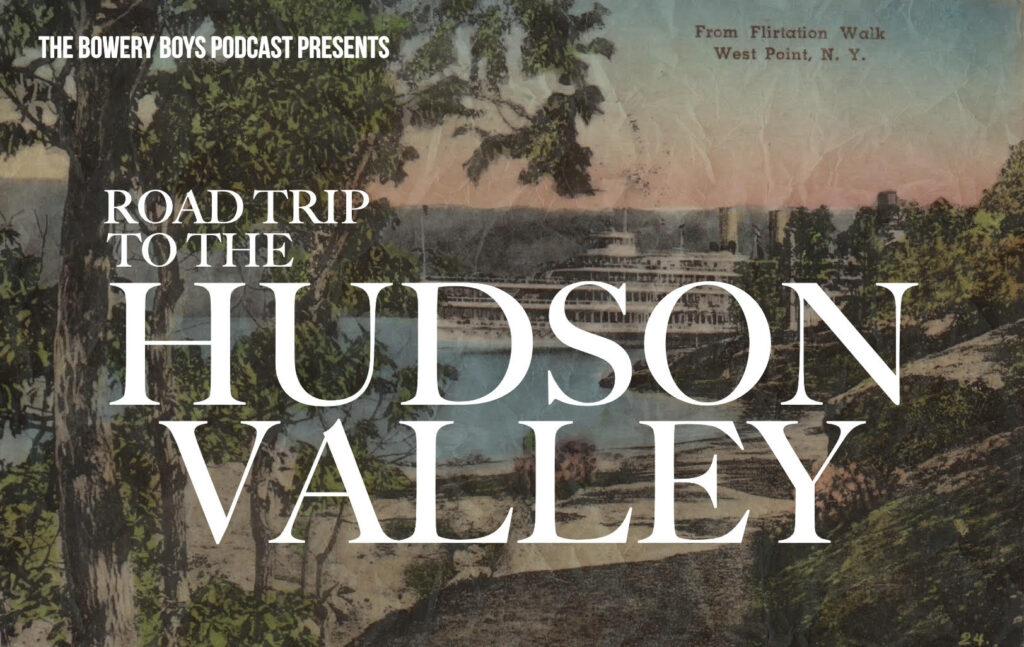 FDR said of Springwood, "My heart has always been here. It always will be."
Eleanor raised their family here, alongside FDR's protective mother Sara Delano. She would carve out her own legacy in Hyde Park at a place called Val-Kill Cottage where her political independence and social activism would flourish.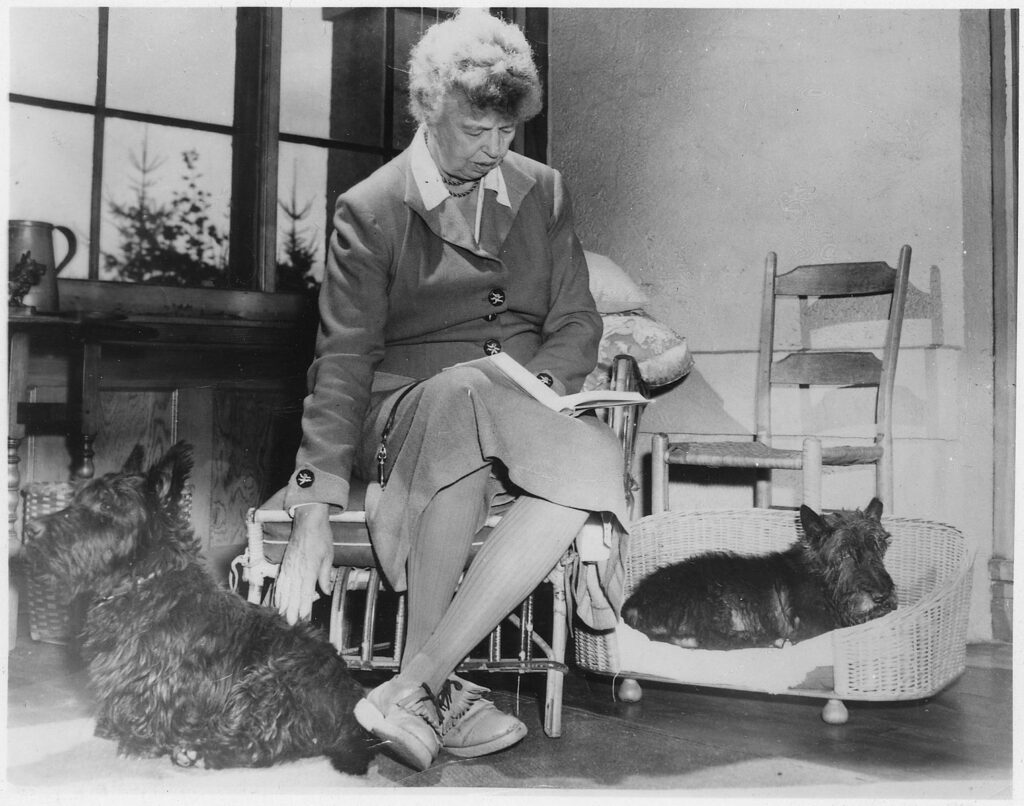 In this episode, Tom and Greg visit both Springwood and Val-Kill, along with two other historic places:
— Top Cottage where the King and Queen of England met FDR at the dawning of the World War II (and the King enjoyed a certain staple of American cuisine)
— The FDR Library and Museum, America's first presidential library, where the legacy of Franklin and Eleanor lives on.
LISTEN NOW: HYDE PARK — THE ROOSEVELTS ON THE HUDSON
Hyde Park Train Station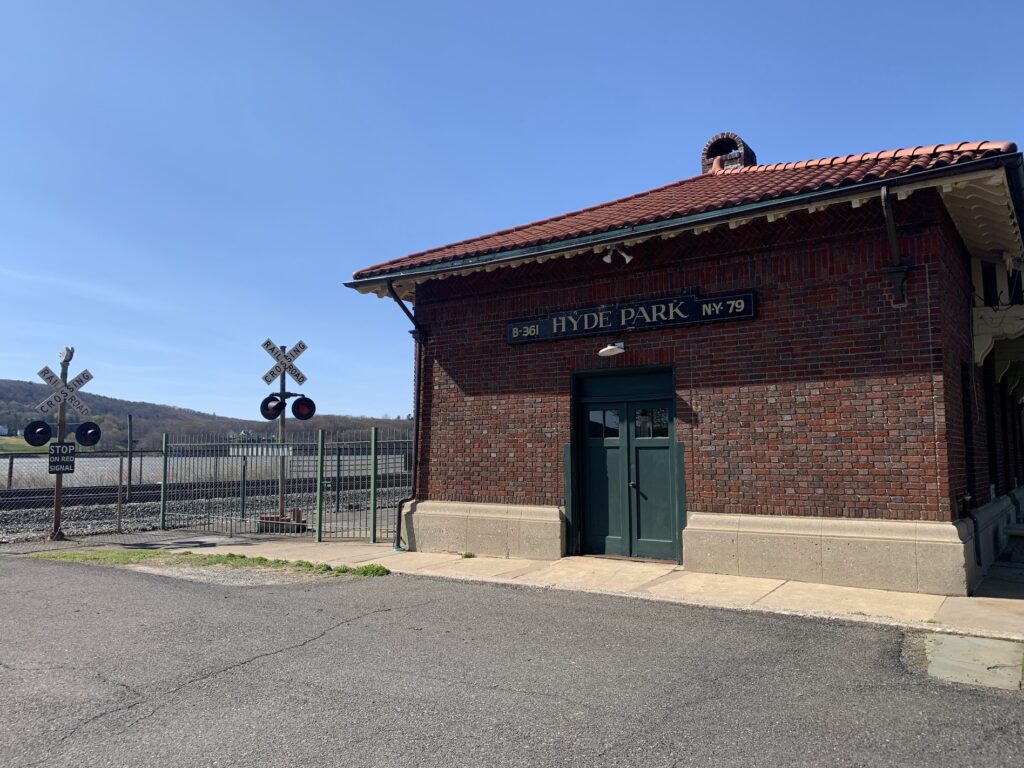 Visitors Center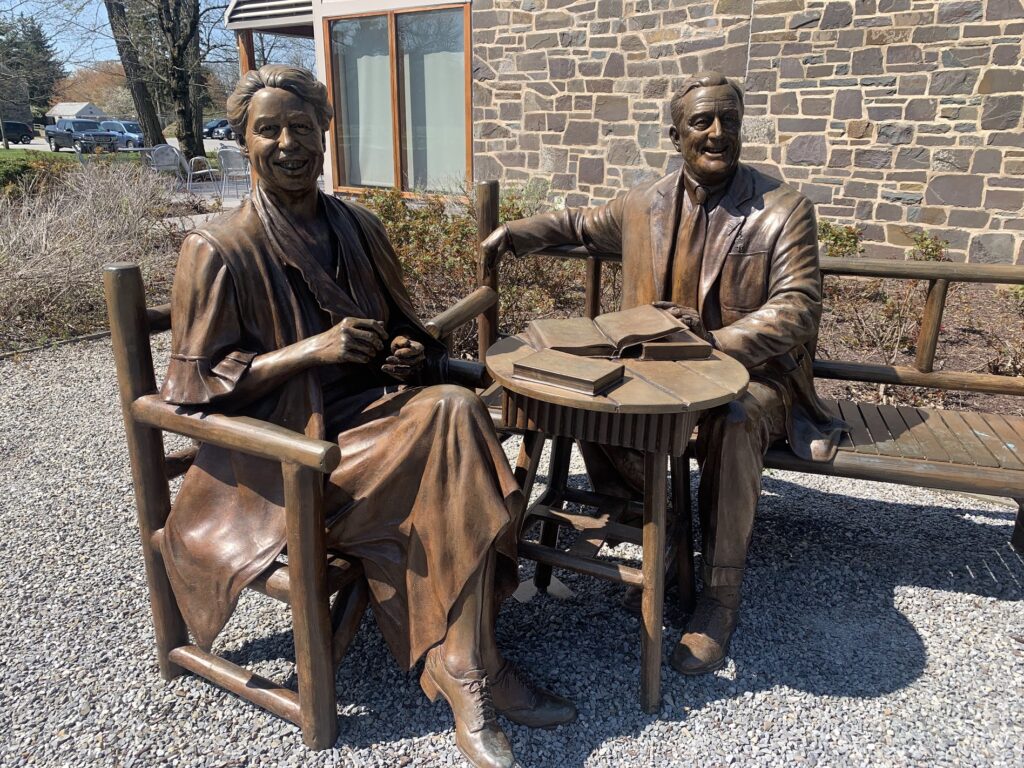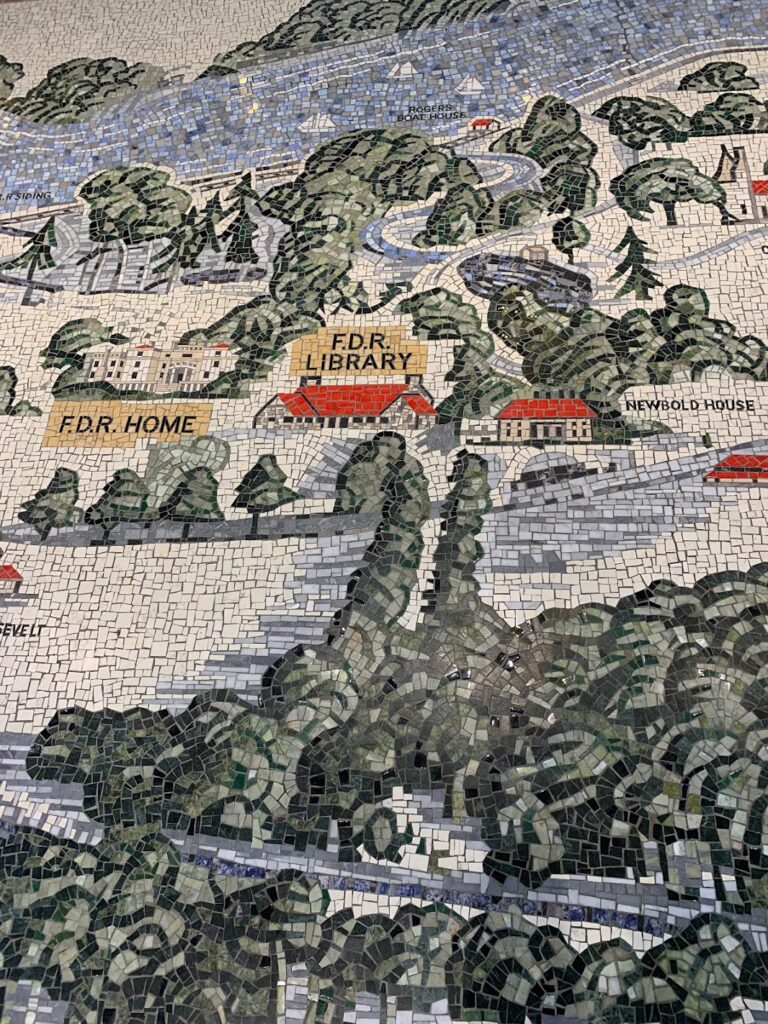 FDR Library & Museum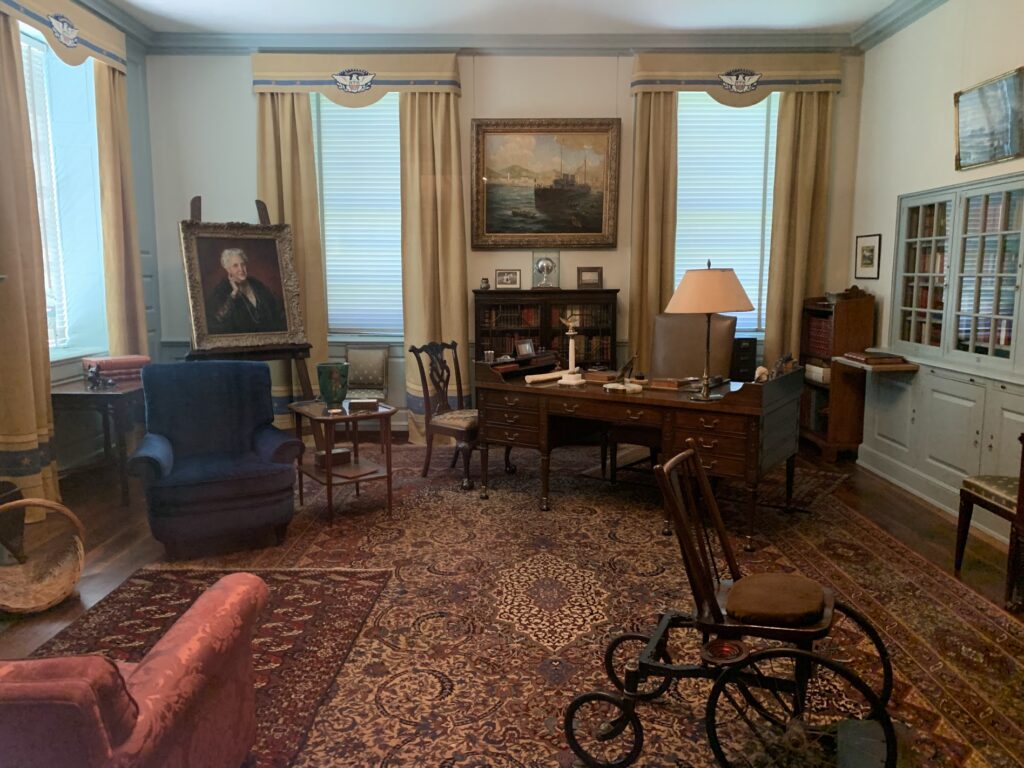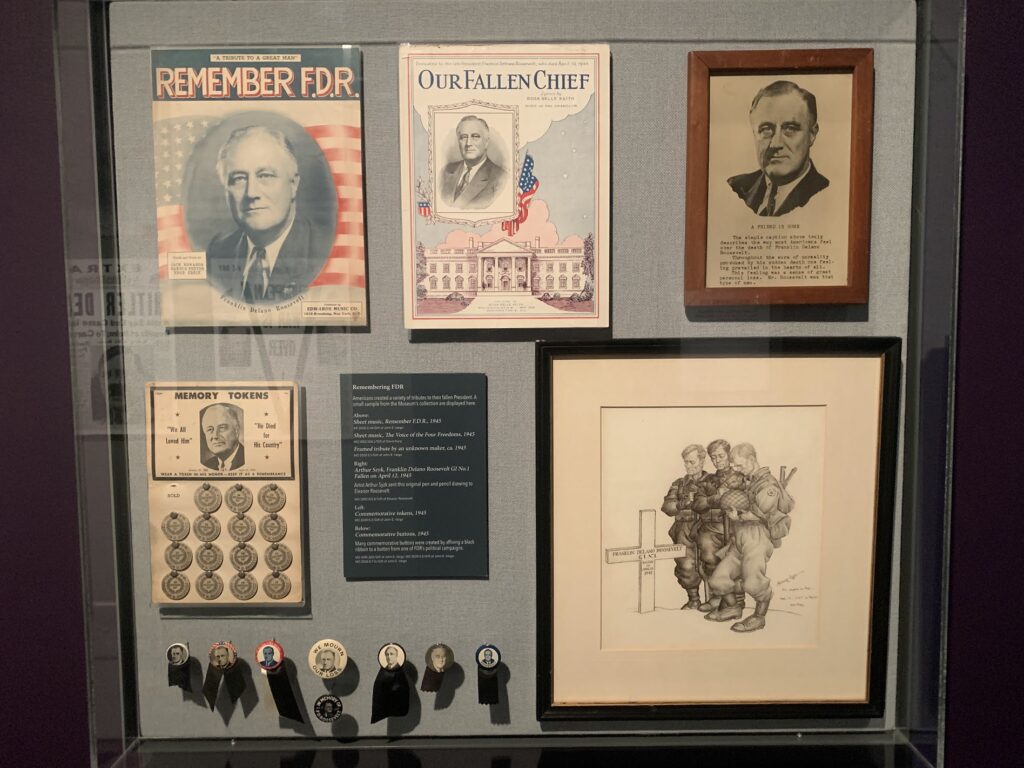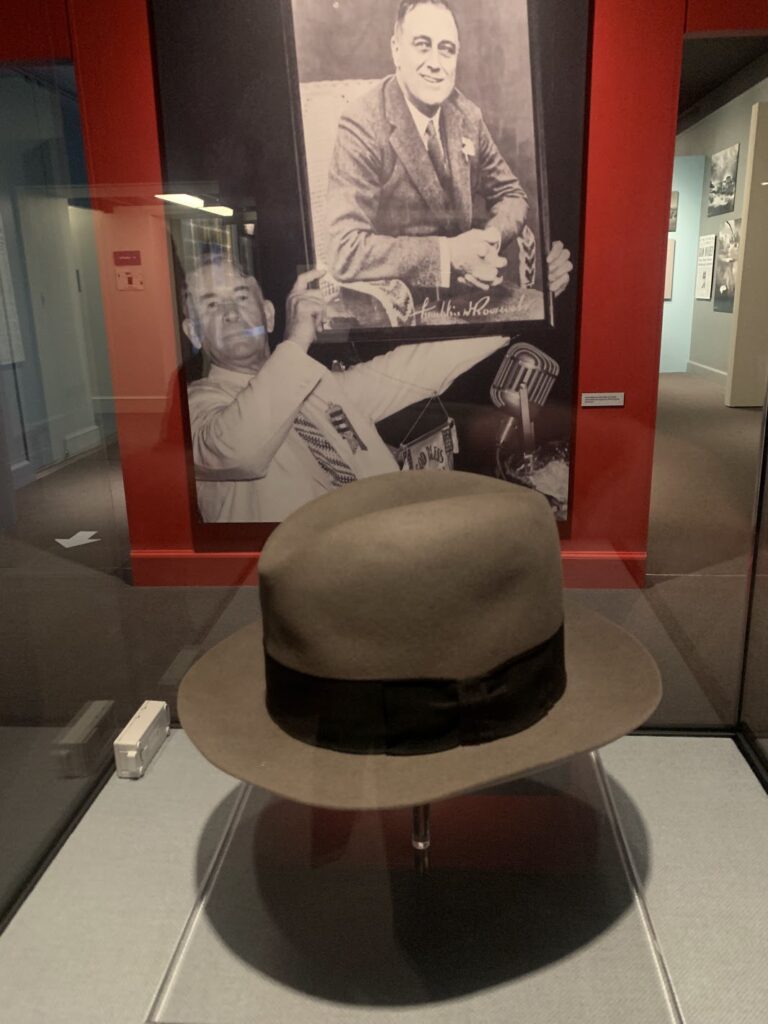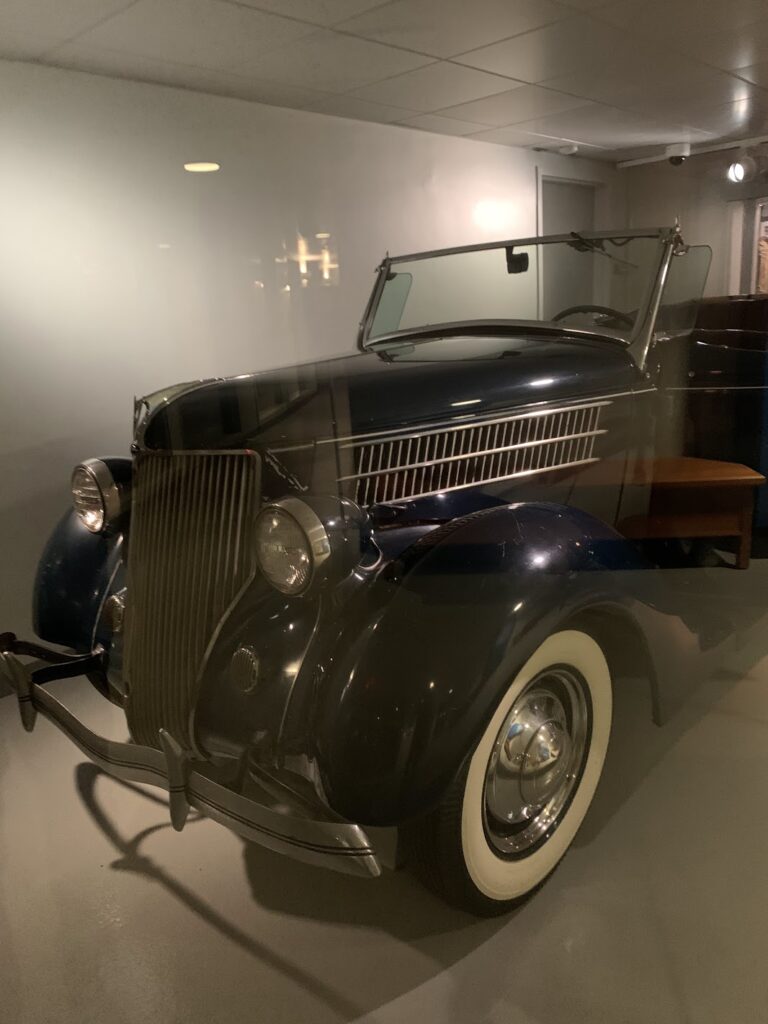 Springwood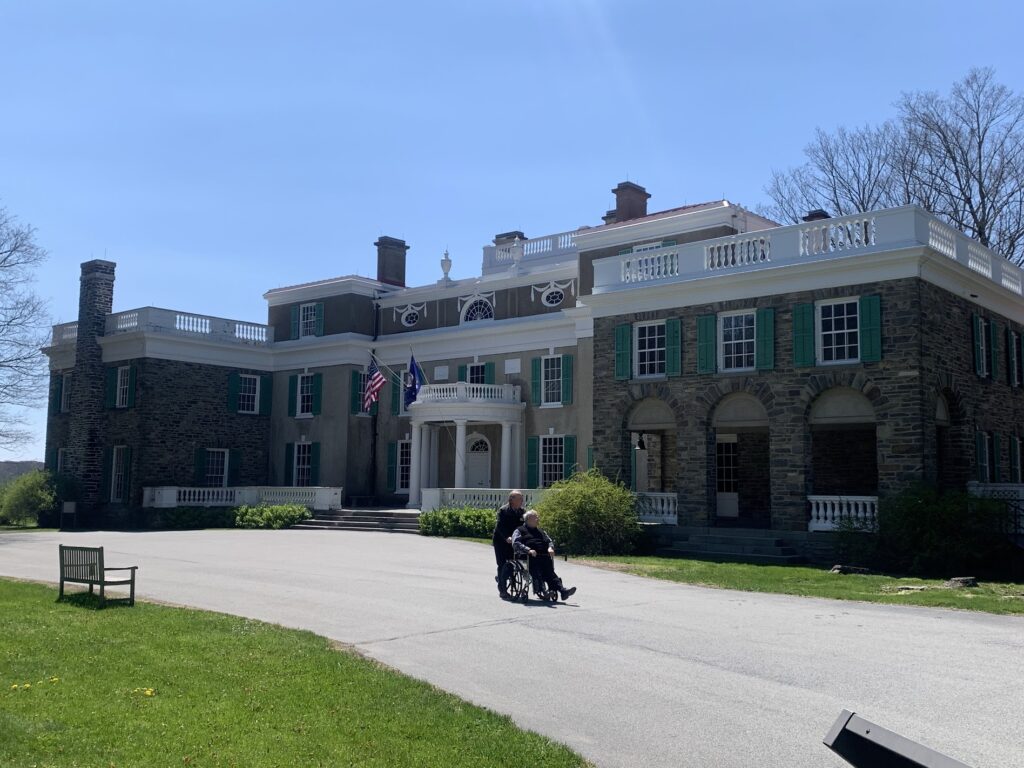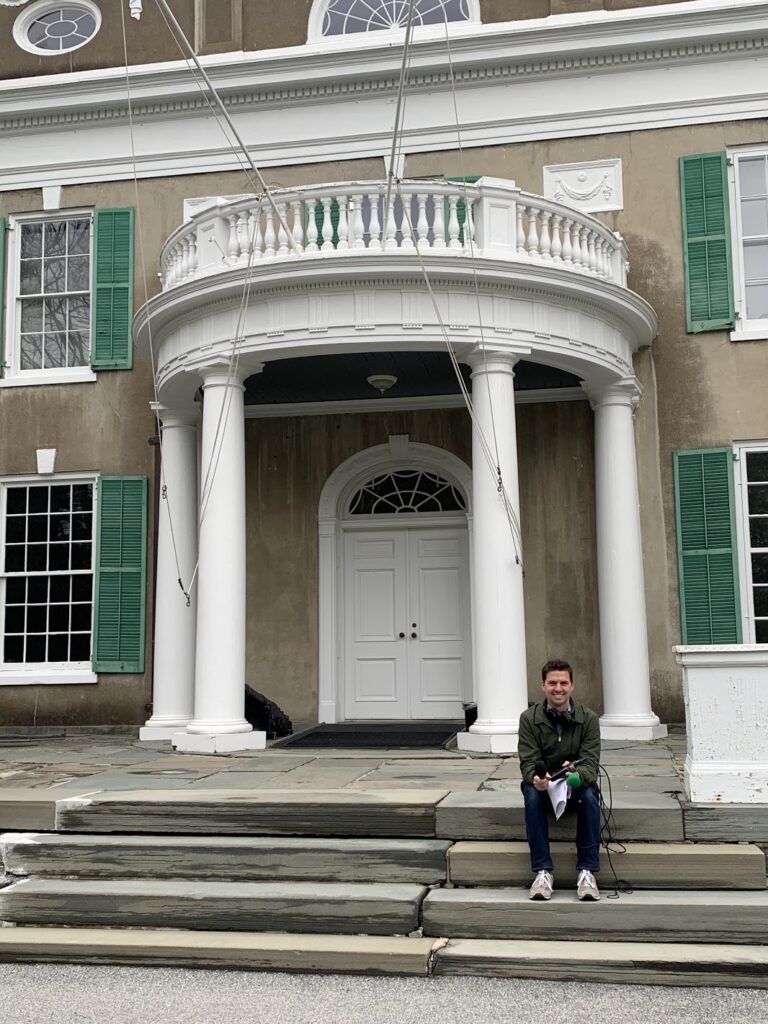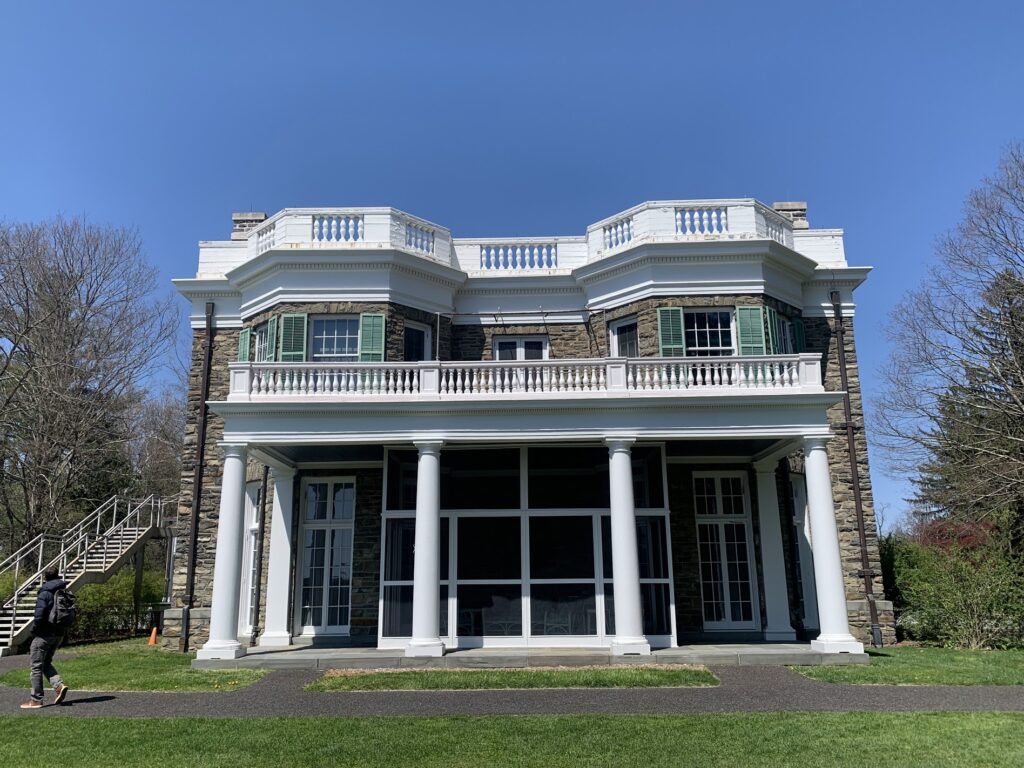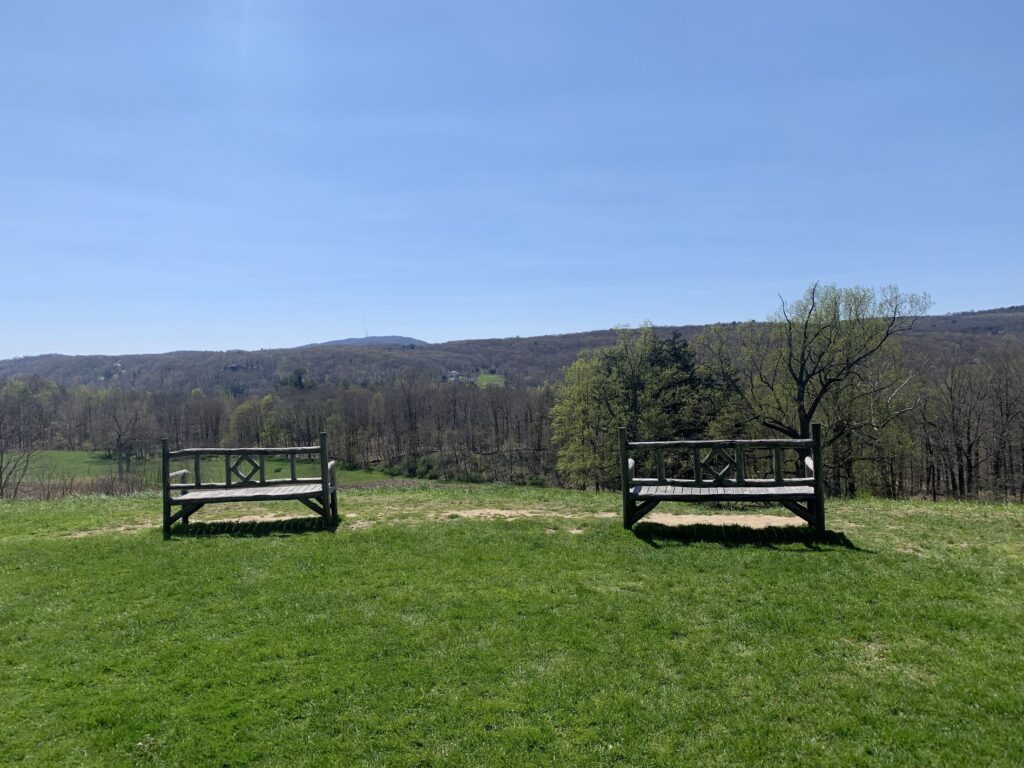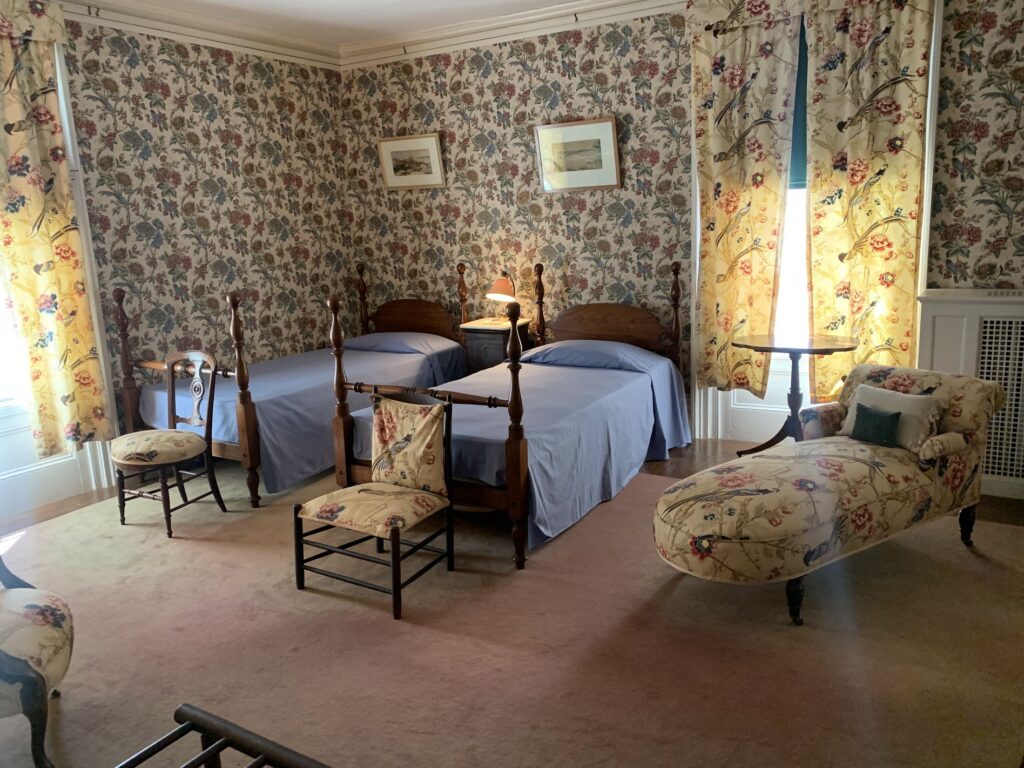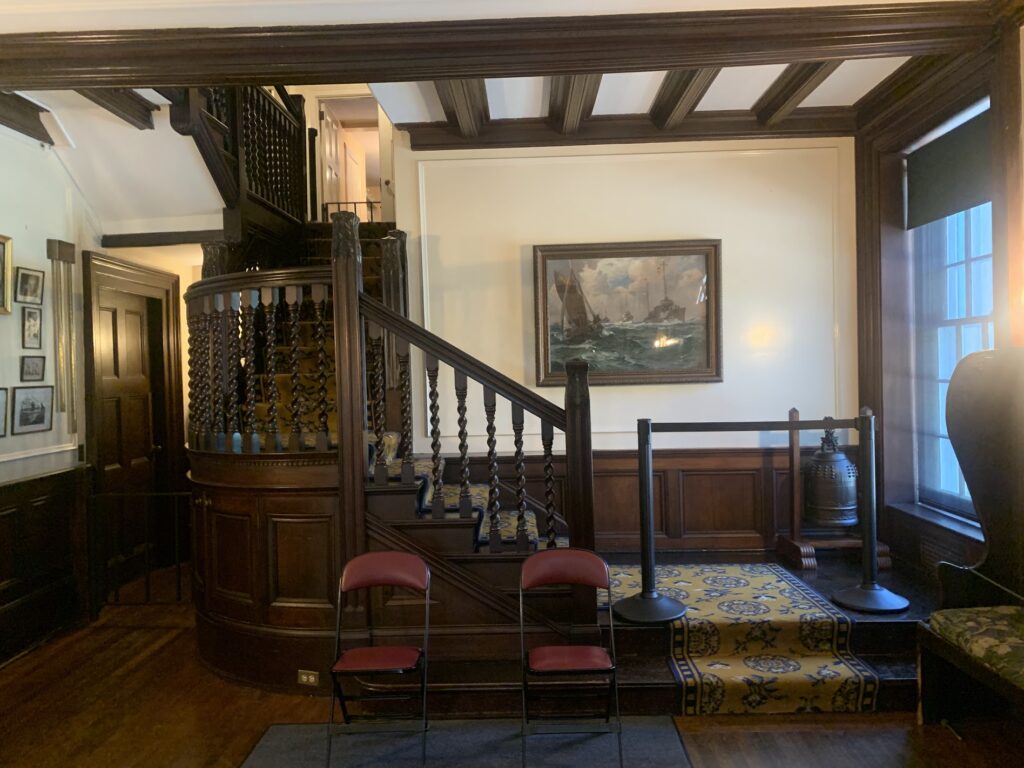 Val-Kill Cottage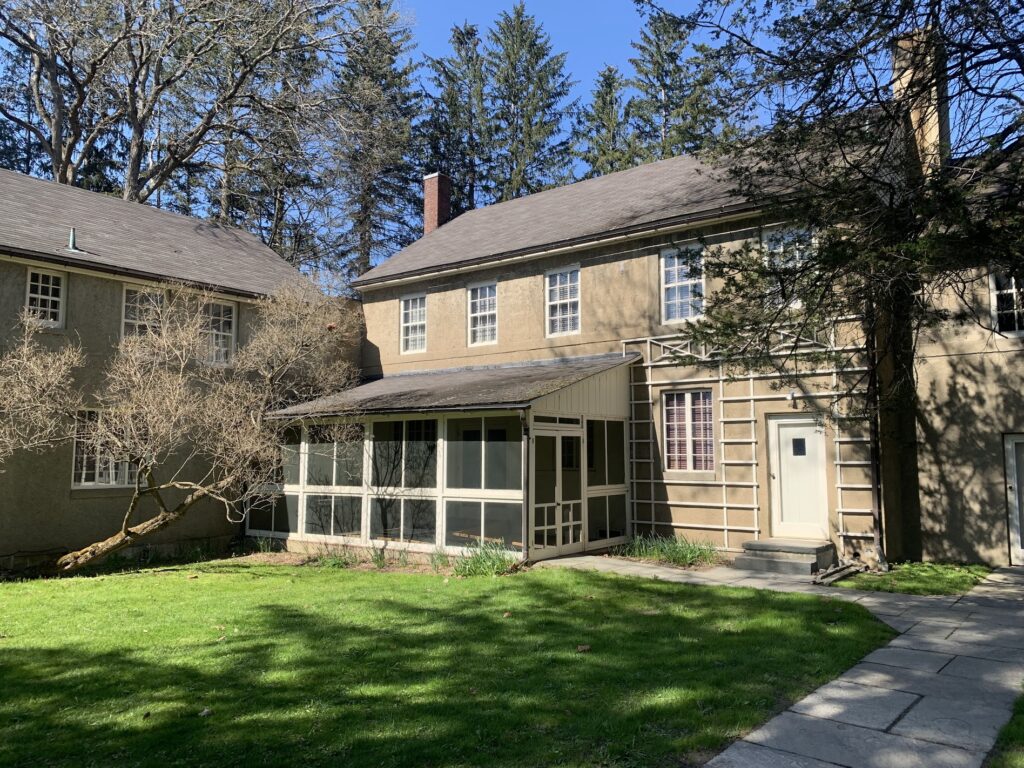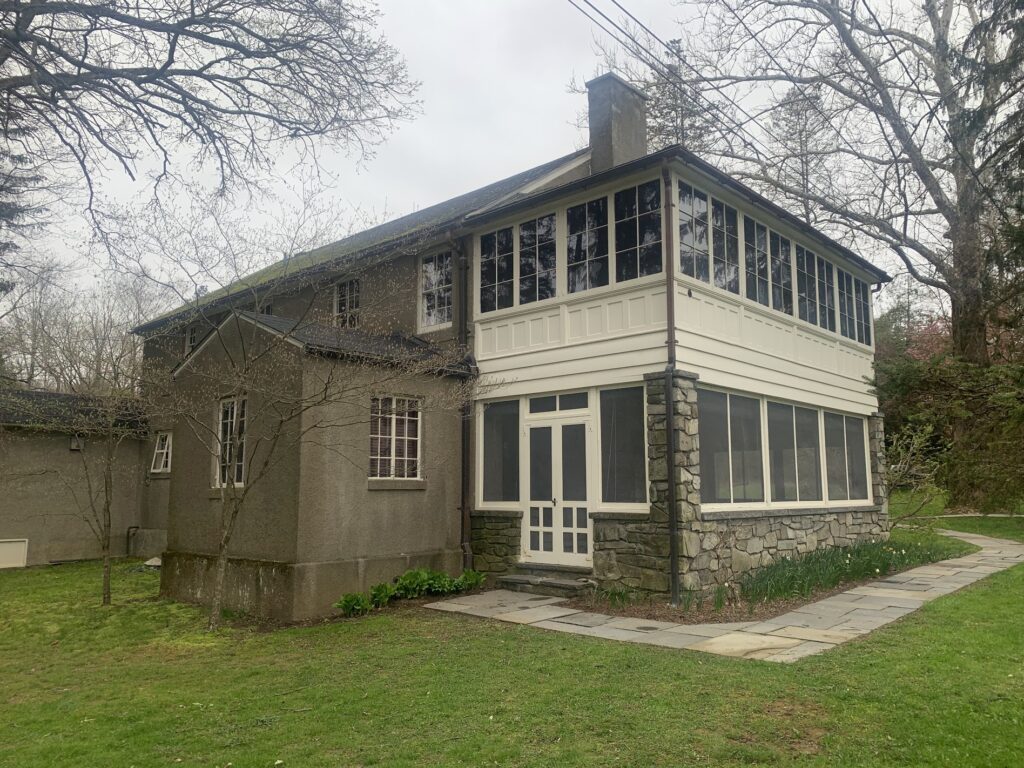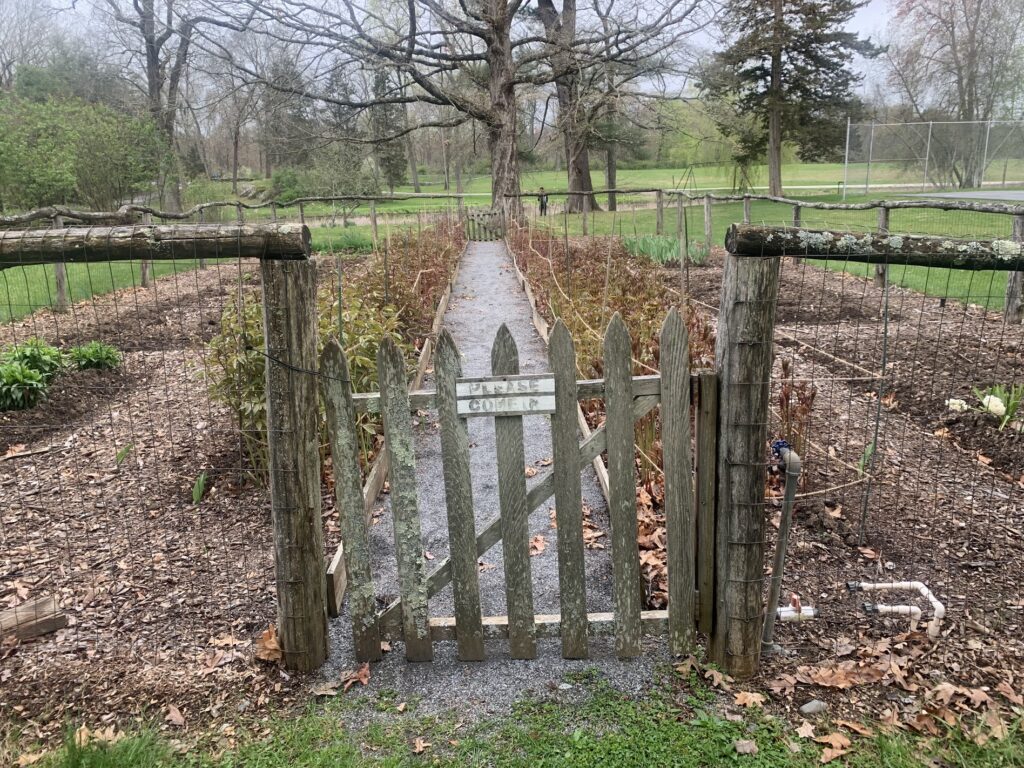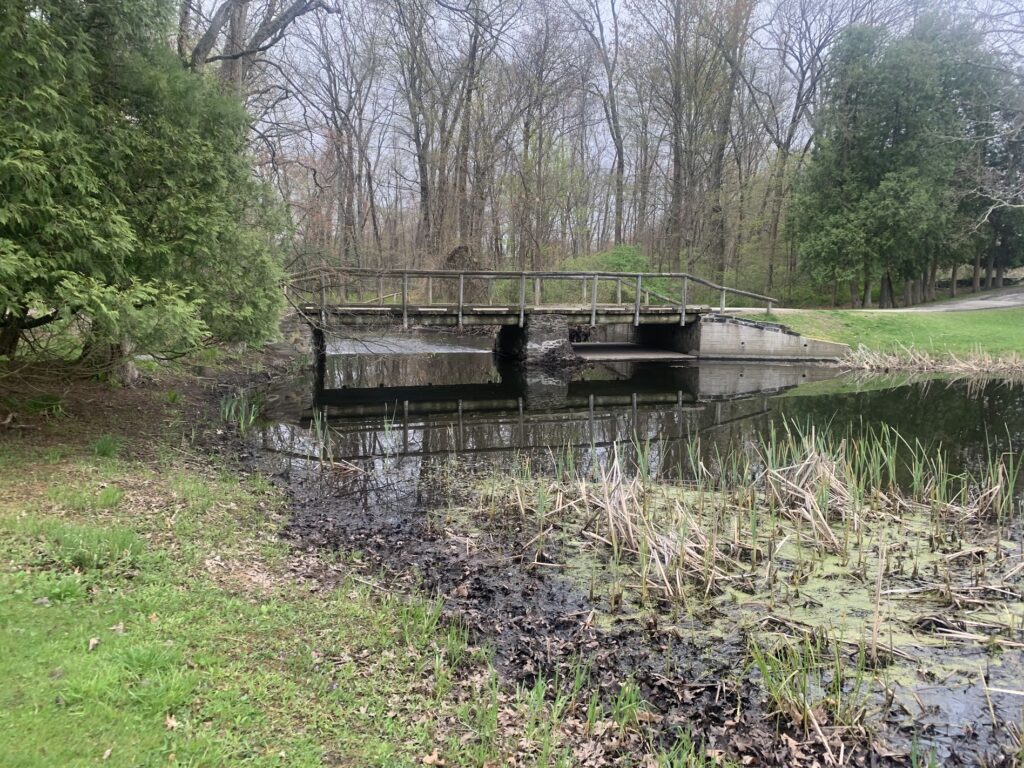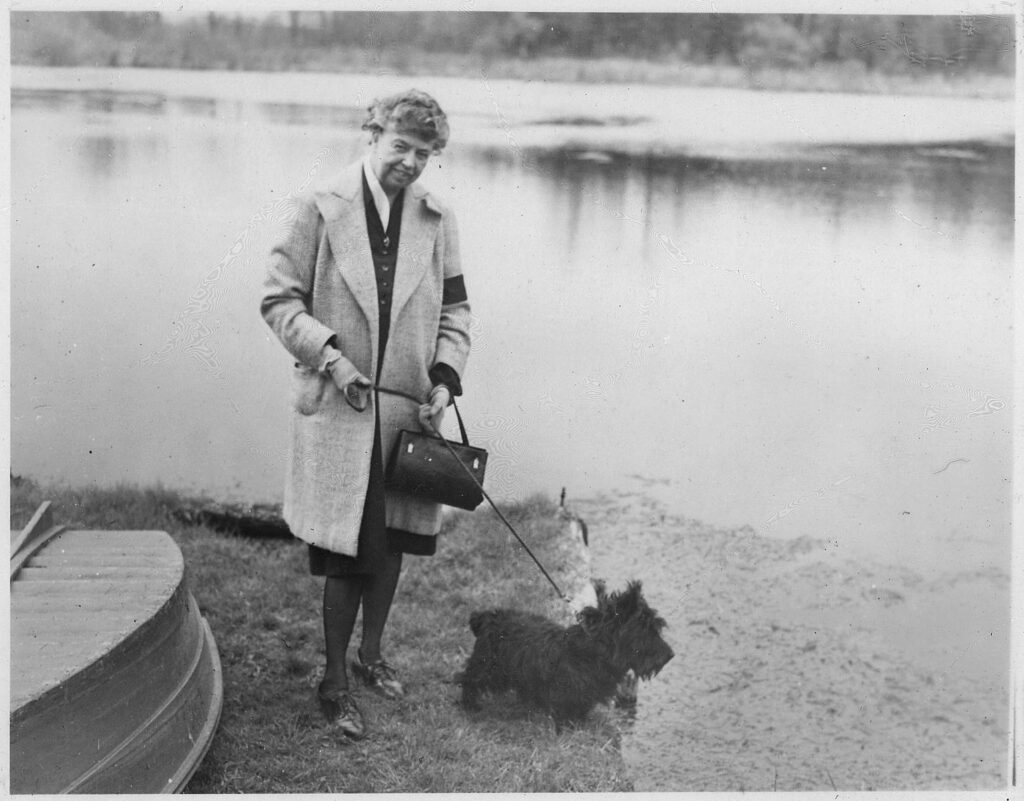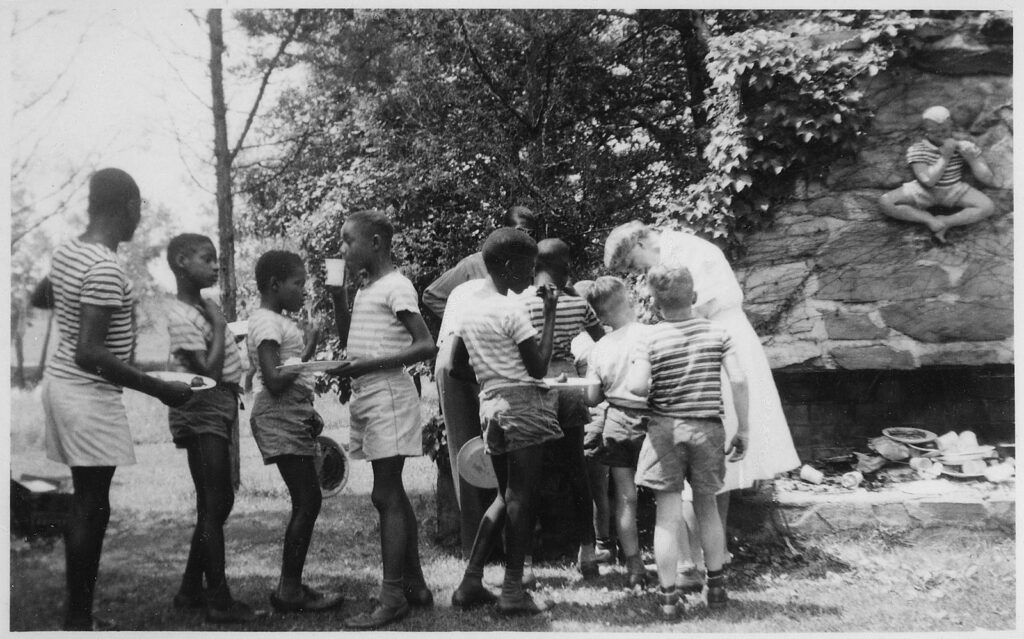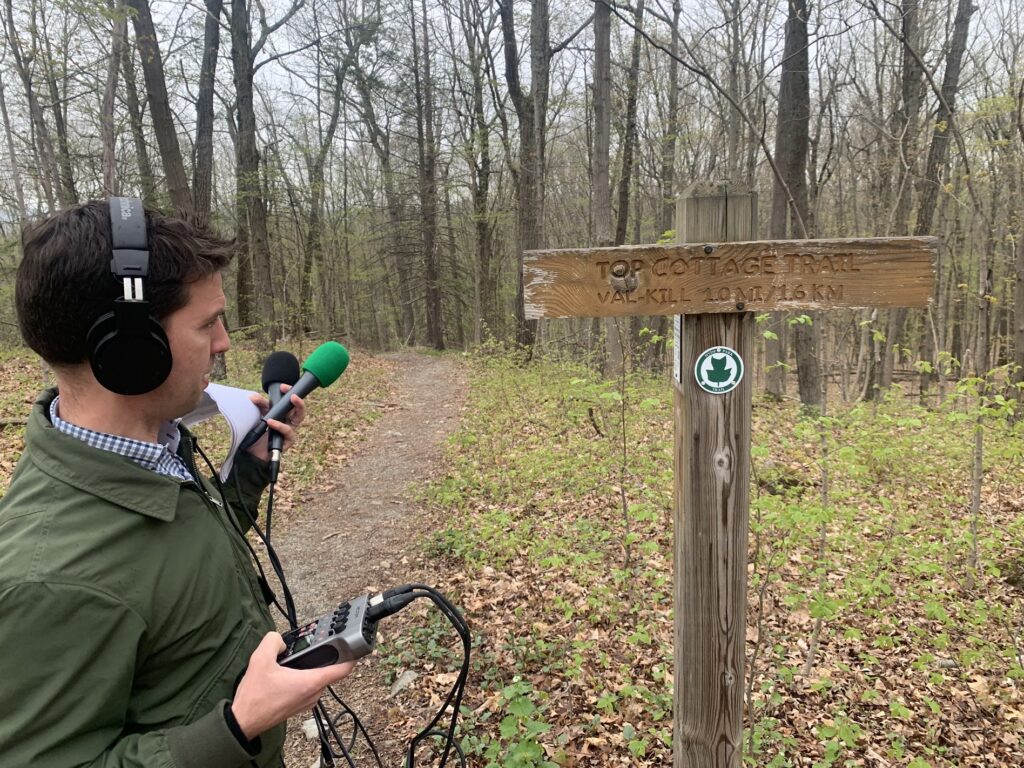 Top Cottage
FDR at Top Cottage, 1941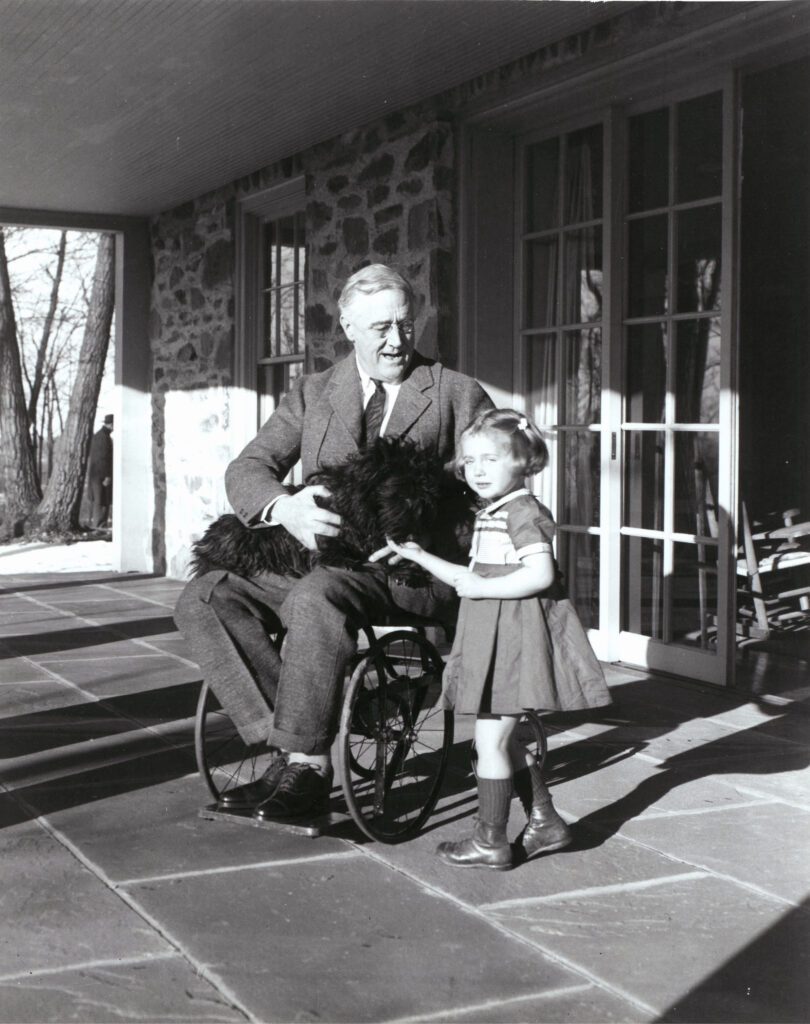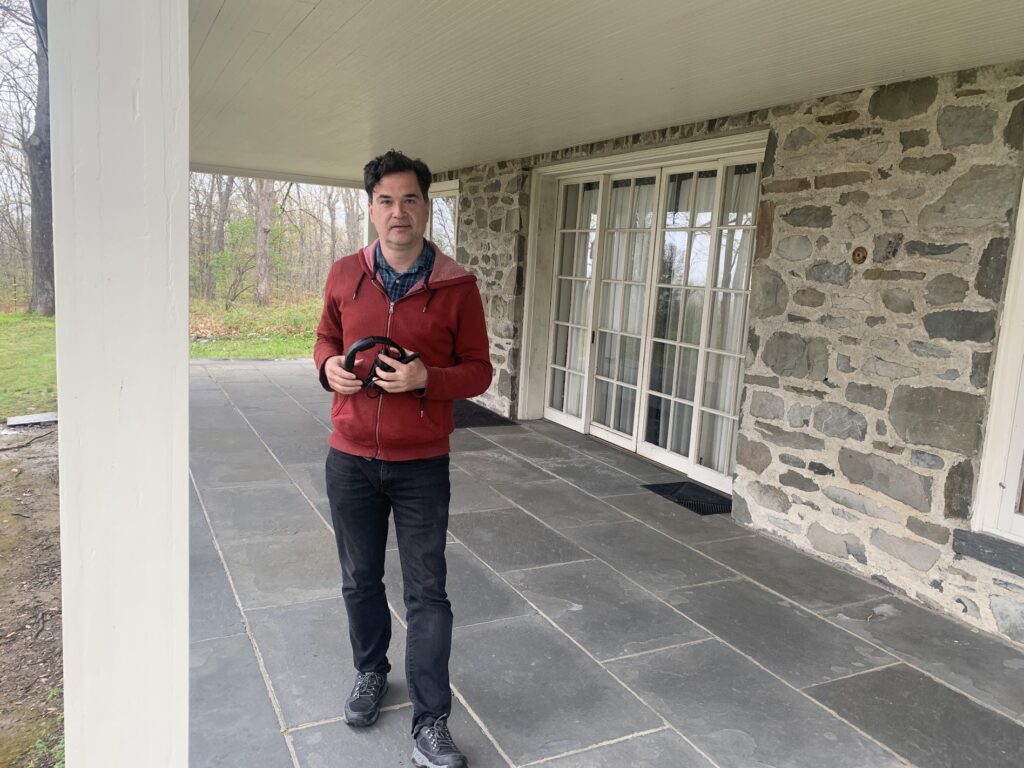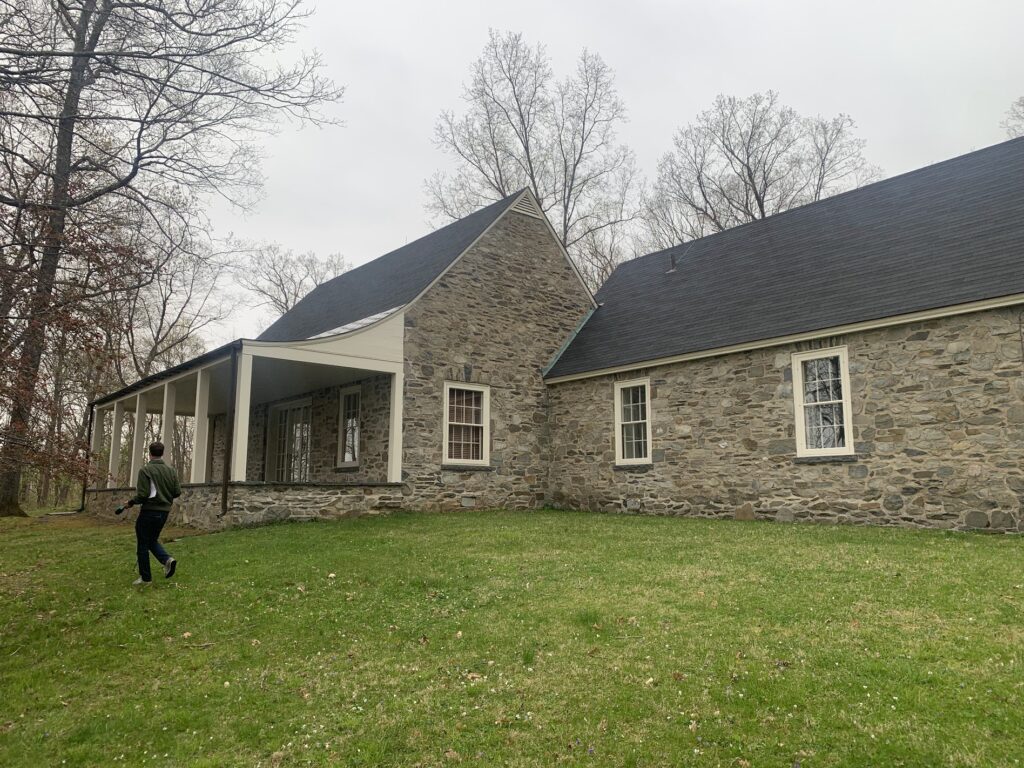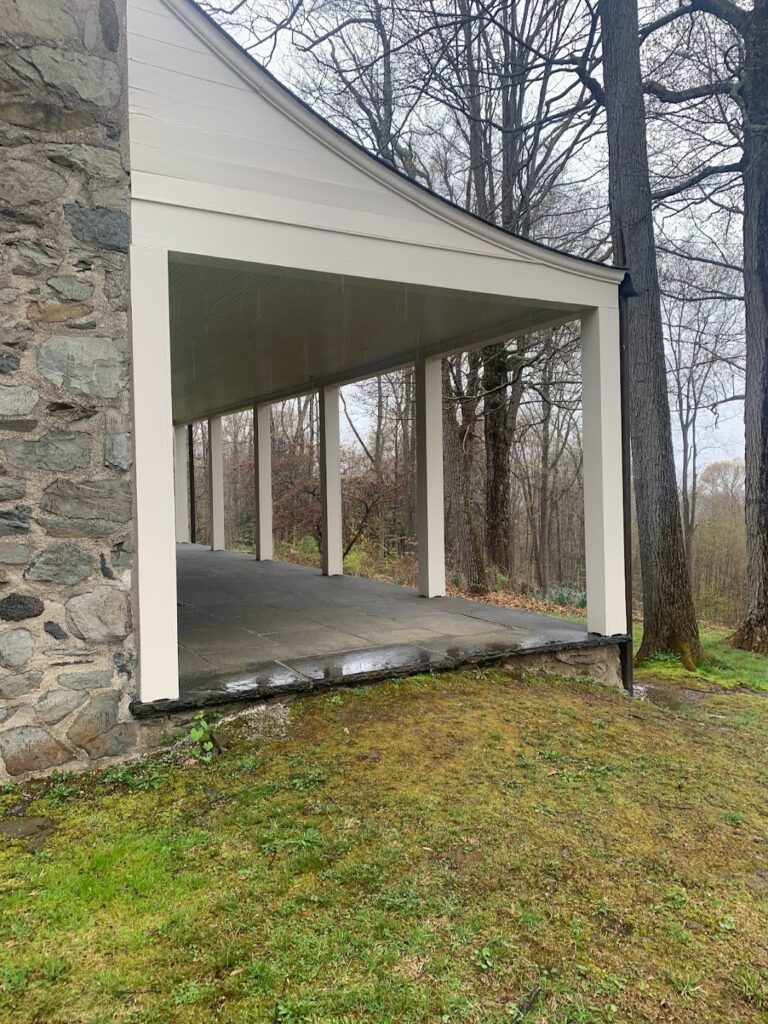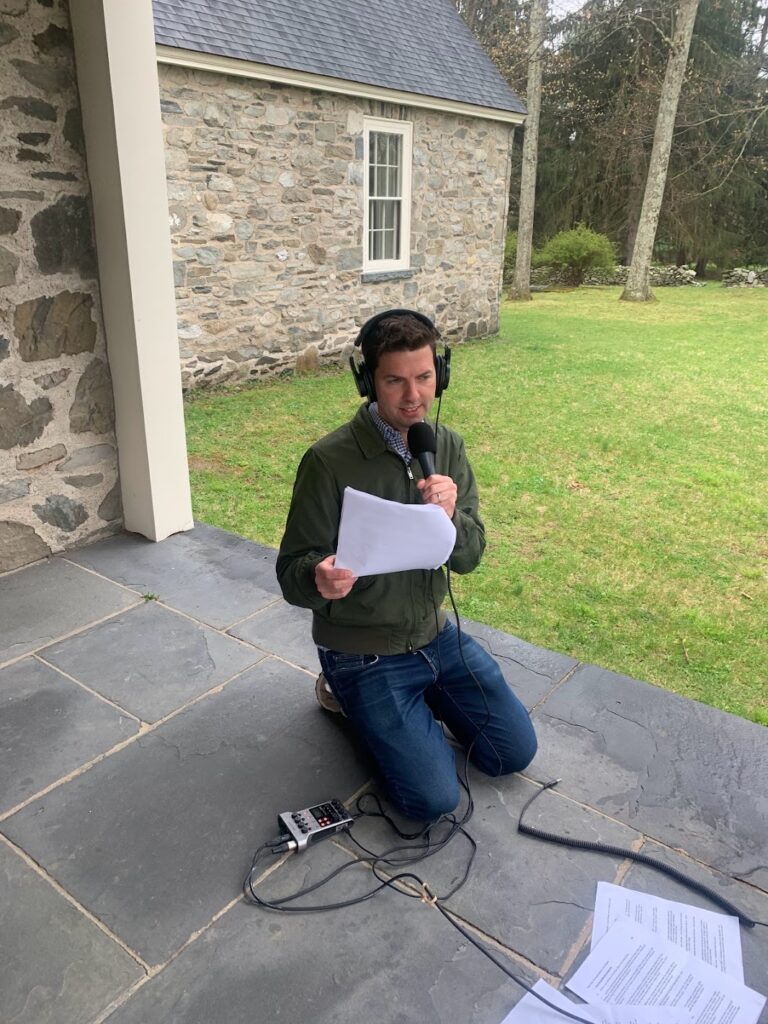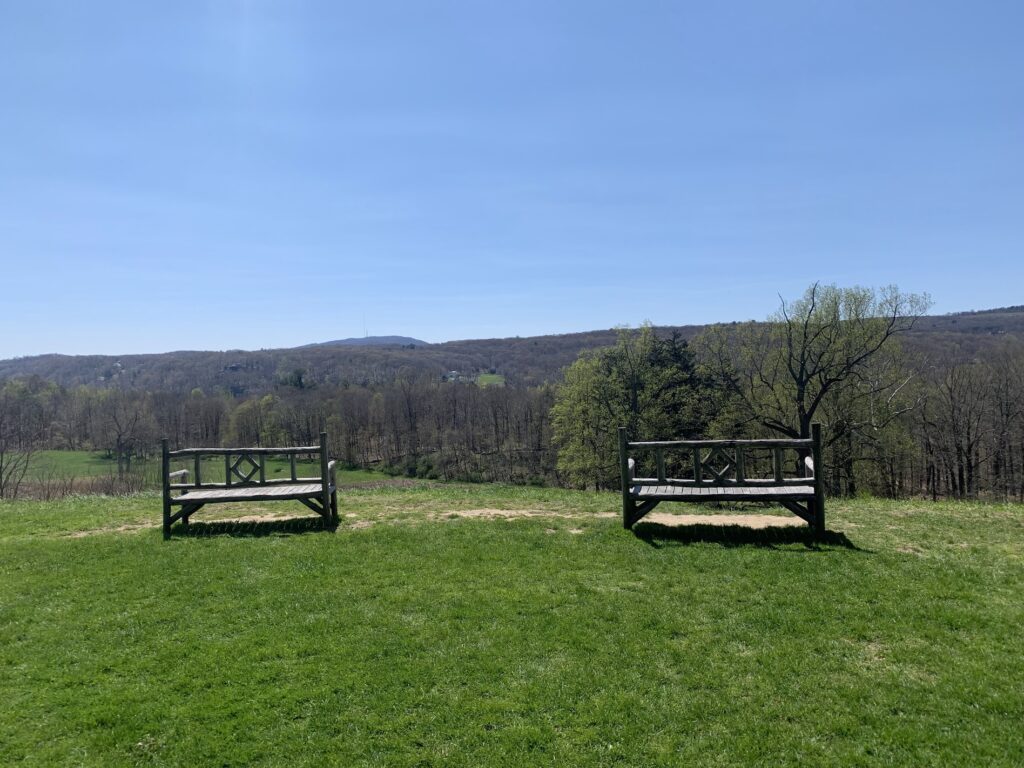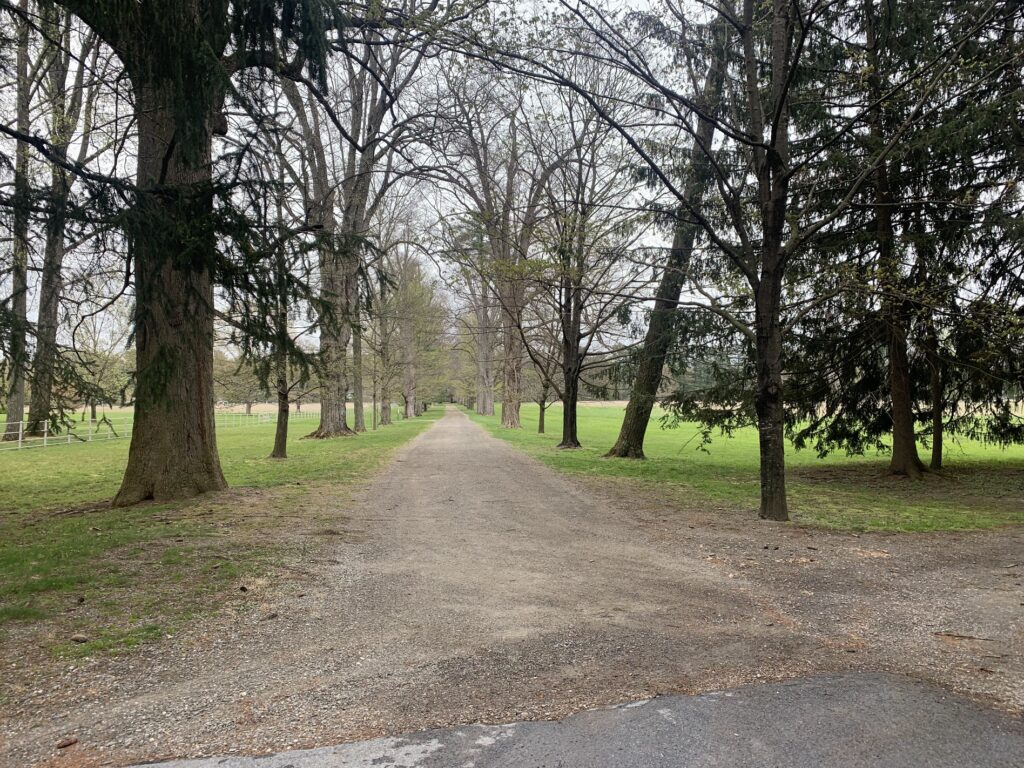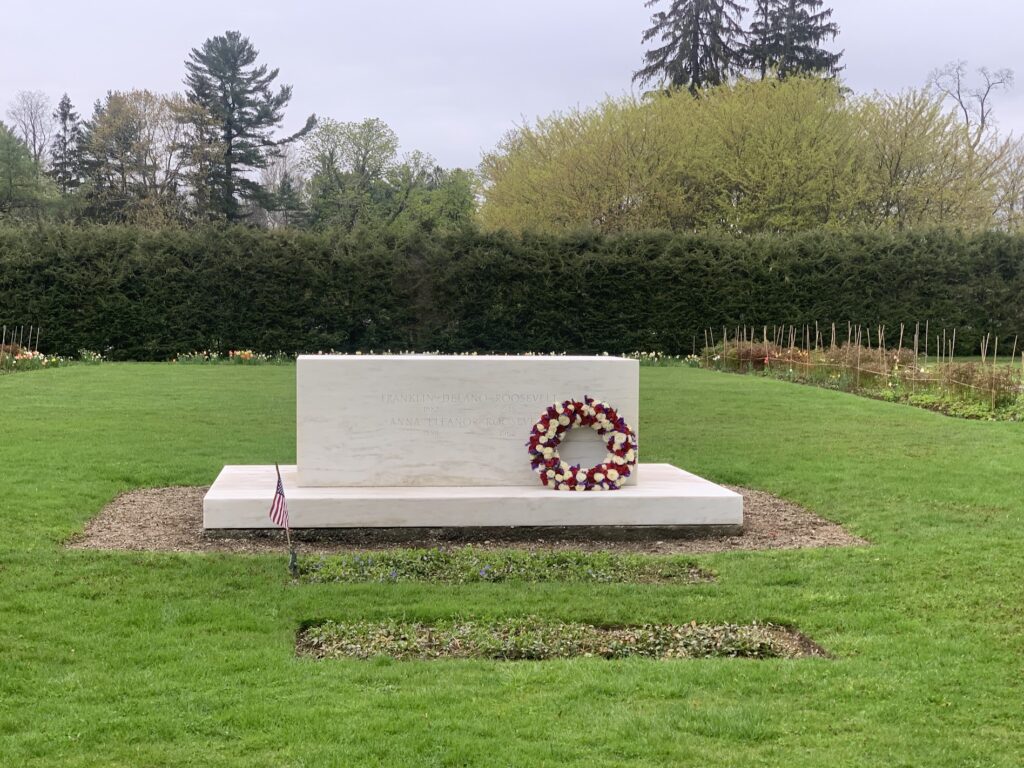 St. James Episcopal Church, Hyde Park, New York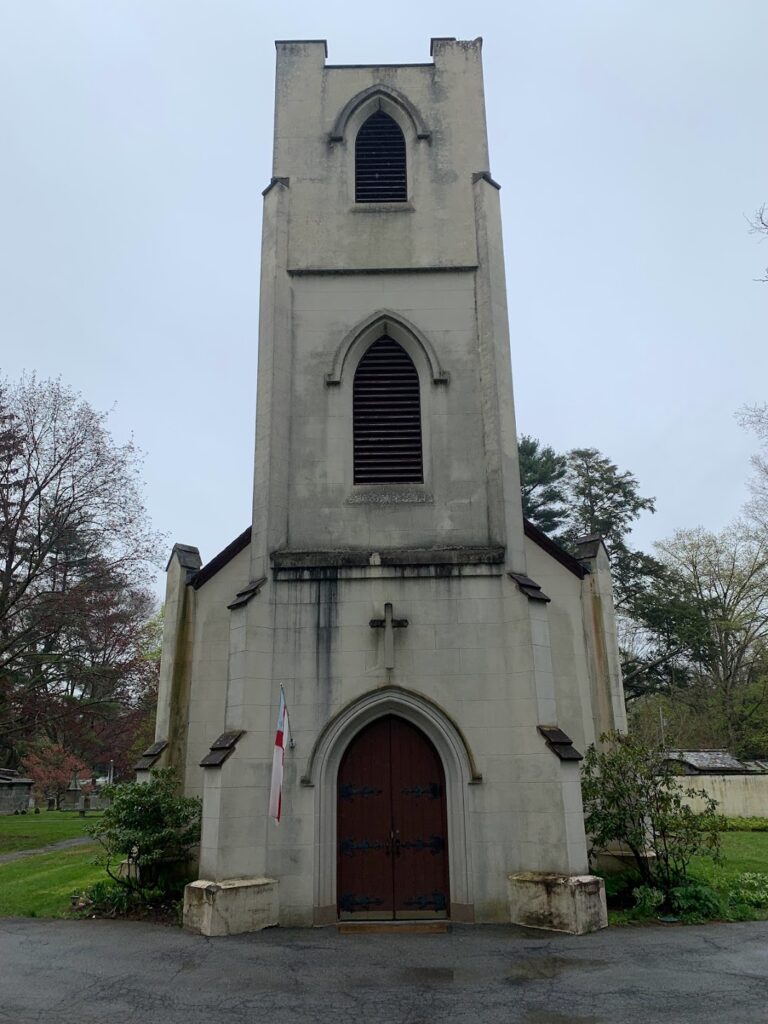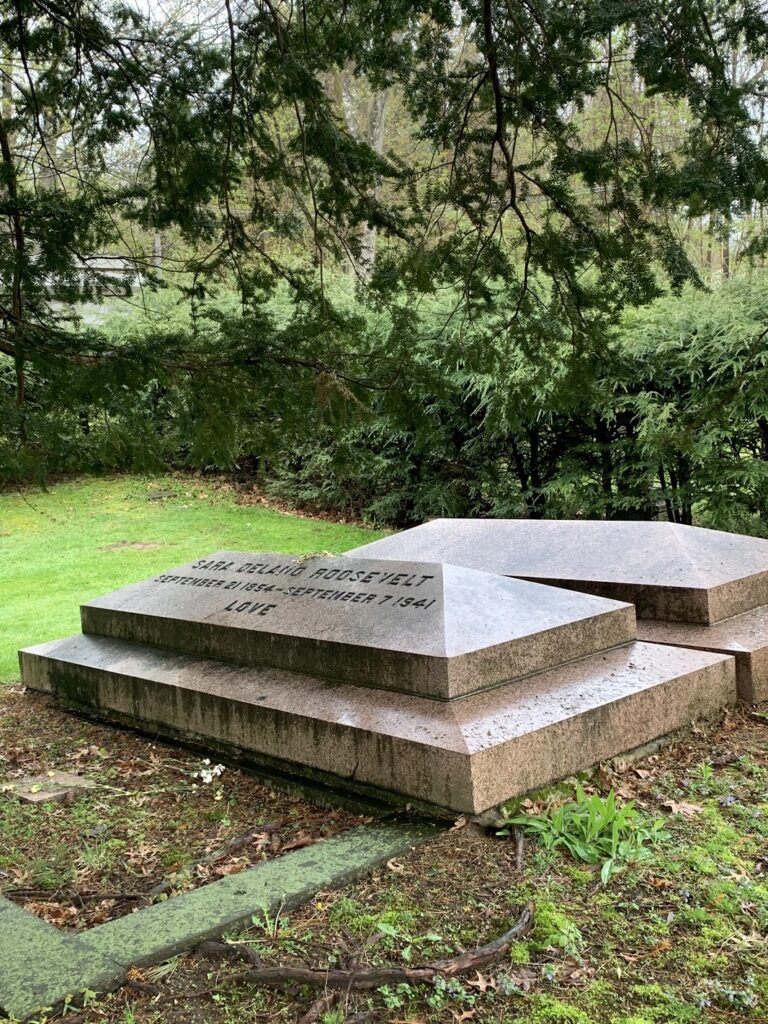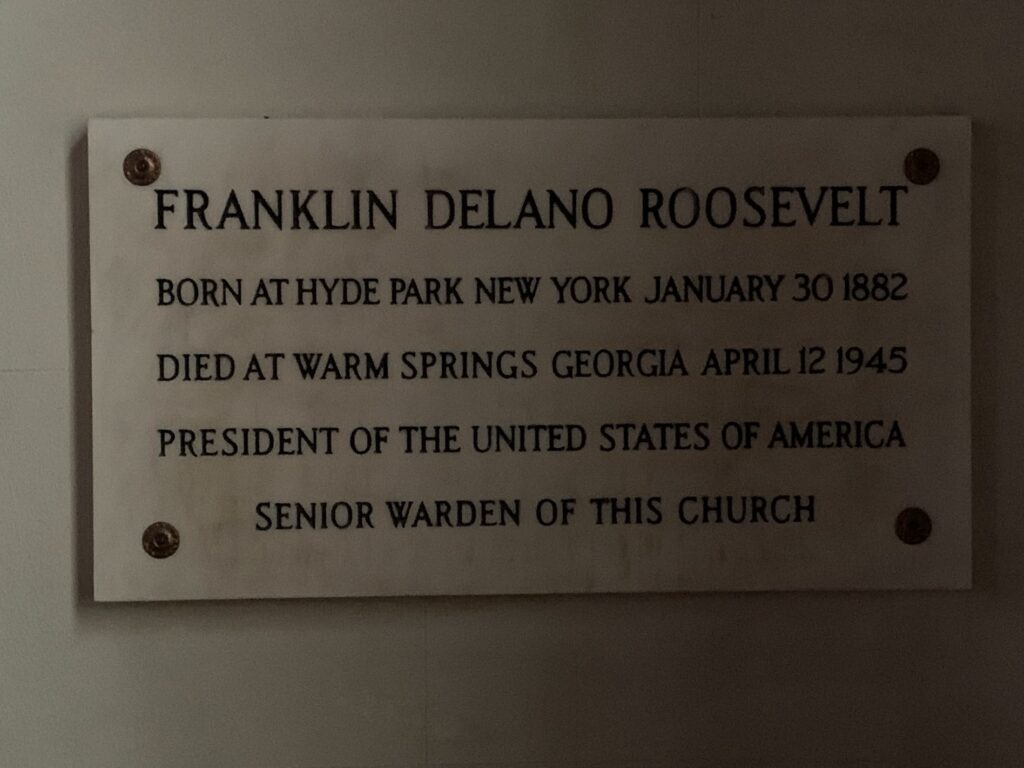 FURTHER LISTENING
After listening to this episode on Hyde Park, jump back into these earlier Bowery Boys Podcasts which discuss similar themes or situations from the show:
1) Listen to part one of the Road Trip to the Hudson Valley:
2) FDR plays a big role in these two shows on the New Deal's effect on the New York City area.
3) And revisit the history of Roosevelt Island, named for Roosevelt in 1973.
The Bowery Boys: New York City History podcast is brought to you …. by you!
We are producing a new Bowery Boys podcast every other week. We're also looking to improve and expand the show in other ways — publishing, social media, live events and other forms of media. But we can only do this with your help!
We are now a creator on Patreon, a patronage platform where you can support your favorite content creators.
Please visit our page on Patreon and watch a short video of us recording the show and talking about our expansion plans. If you'd like to help out, there are several different pledge levels. Check them out and consider being a sponsor.
We greatly appreciate our listeners and readers and thank you for joining us on this journey so far