The opening of the new Metropolitan Opera at the height of the Gilded Age had perhaps more drama going on in the audience than on the stage.
Carl Raymond, host of The Gilded Gentleman history podcast, revisits one of America's most famous opening nights.
The original Metropolitan Opera House — nicknamed the Yellow Brick Brewery for its bulky exterior design — was built by the families representing New York's nouveau riche who felt slighted by Old New York's upper class.
While it was technically Gounod's opera Faust which played from the stage, most of the spectacle was actually in the audience — and up in the regal boxes, called the 'golden horseshoe' for its extravagant roster of social-climbing elite.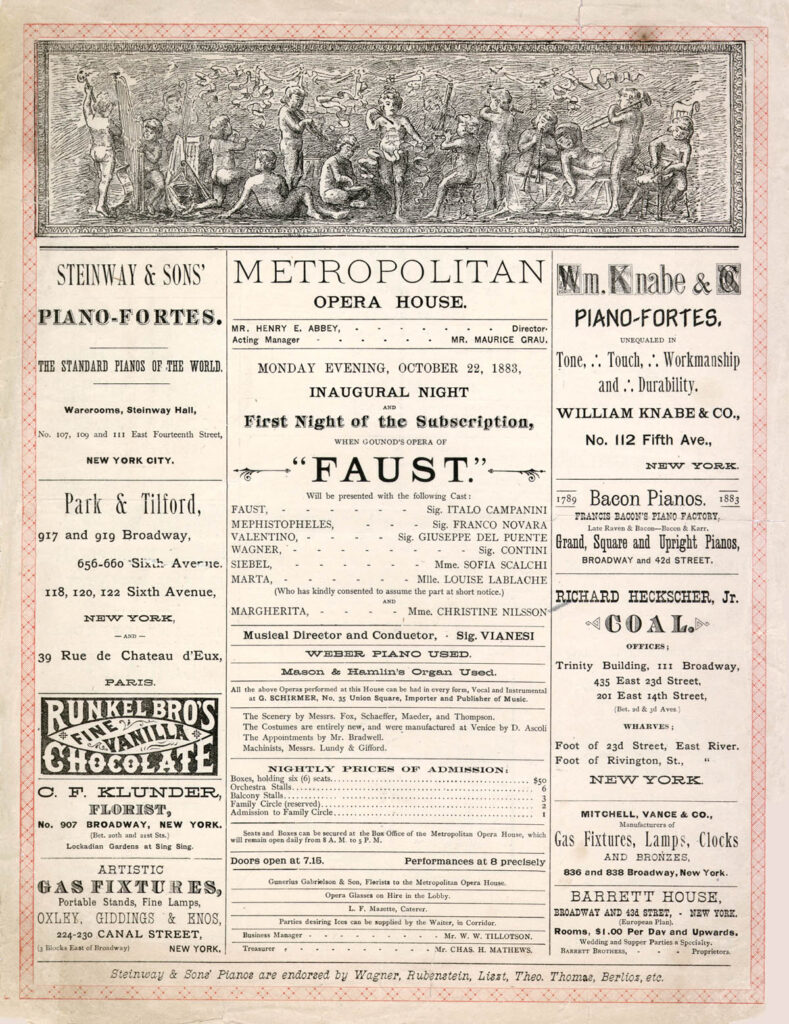 Subscribe to The Gilded Gentleman on your favorite podcast player (including Apple Podcasts, Spotify, Stitcher, Overcast and more) to listen to the show and to get new episodes when they arrive every two weeks.
Visit The Gilded Gentleman website for more information on Carl Raymond and the podcast.