PODCAST When it opened in 1919, the Hotel Pennsylvania was the largest hotel in the world. Over a hundred years later, its fate remains uncertain. Is it too big to save? (NOTE: Alas the hotel was torn down in 2023.)
After the Pennsylvania Railroad completed its colossal Pennsylvania Station in 1910, the railroad quickly realized it would need a companion hotel equal to the station's exquisite grandeur. And it would need an uncommonly ambitious hotelier to operate it.
Enter E.M. Statler, the hotel king who made his name at American World's Fairs and brought sophisticated new ideas to this exceptional hotel geared towards middle-class and business travelers.
But the Hotel Pennsylvania would have another claim to fame during the Swing Era. Its restaurants and ballrooms — particularly the Café Rouge — would feature some of the greatest names of the Big Band Era.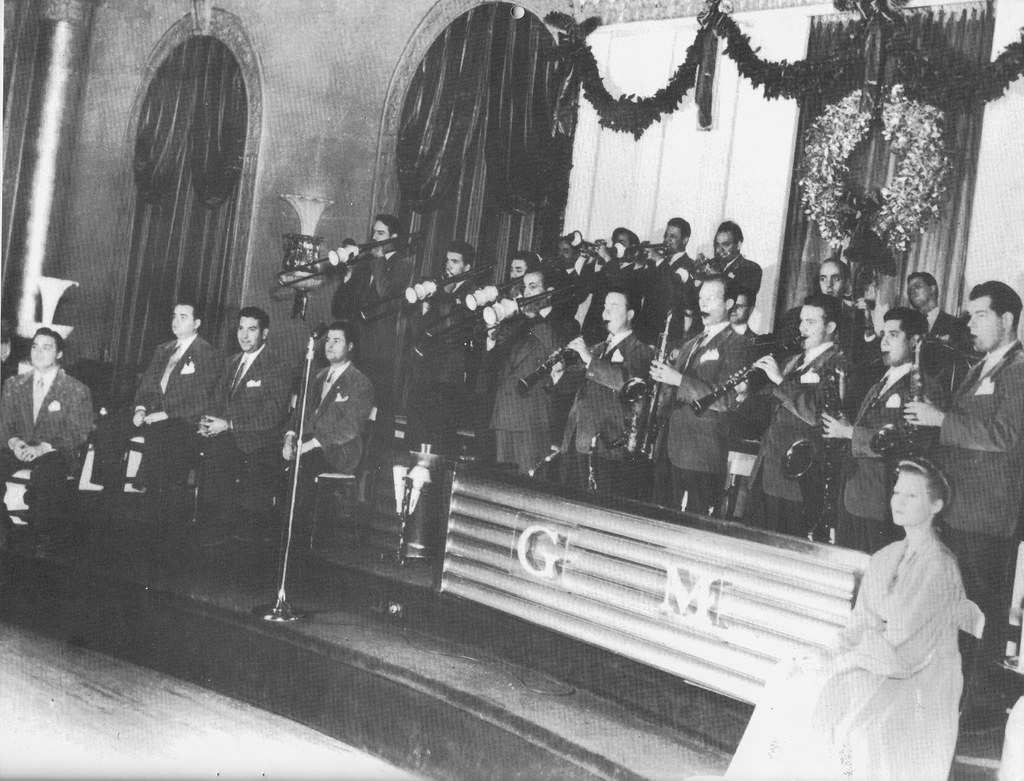 Glenn Miller played the Cafe Rouge many times at the height of his orchestra's fame. He was so associated with the hotel that one of his biggest hits is a tribute — "Pennsylvania 6-5000."
The hotel outlived the demolition of the original Penn Station, but it currently sits empty and faces imminent demolition thanks to an ambitious new plan to rehabilitate the neighborhood.
Is this truly the last dance for the Hotel Pennsylvania?
Listen Now – Last Dance at the Hotel Pennsylvania
Special thanks to preservationists and friends of the show George Calderaro and Brad Vogel for advising us on the current plight of the Hotel Pennsylvania.
---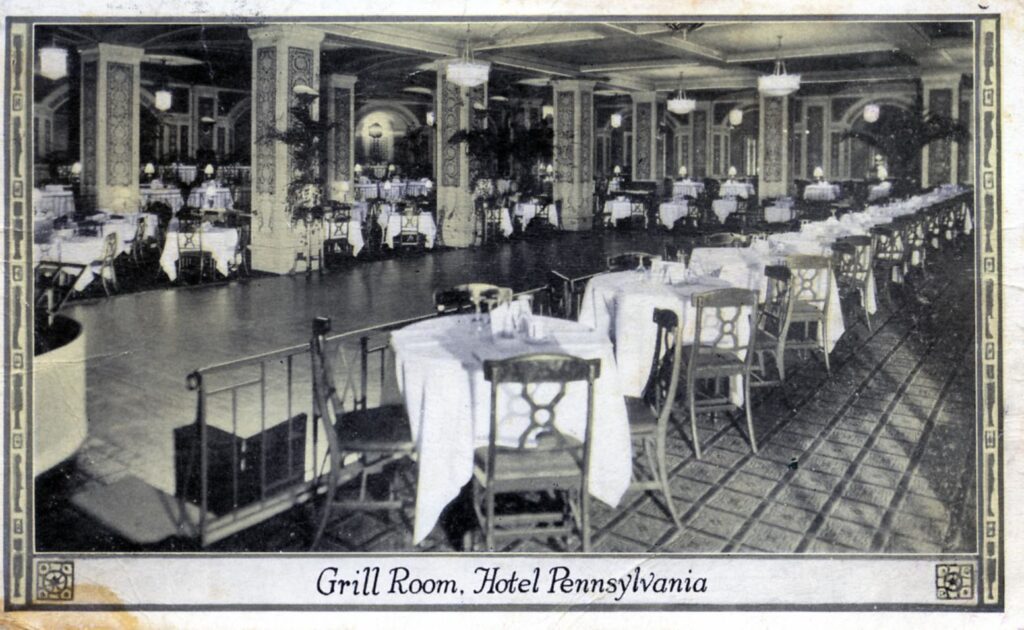 Songs Featured On This Show
"Pennsylvania 6-5000" by Glenn Miller and His Orchestra
"In The Mood" by Glenn Miller and His Orchestra
"Kiss and Make Up" by Vincent Lopez and His Orchestra
"Night Owl" by George Olsen and His Music, Ethel Shutta vocals
"I Cried For You" by Jimmy Dorsey and His Orchestra
"My Blue Heaven" by Artie Shaw and His Orchestra
"Moonlight Serenade" by Glenn Miller and His Orchestra
"Pennsylvania 6-5000" by The Andrews Sisters
"The People's Court Theme"
---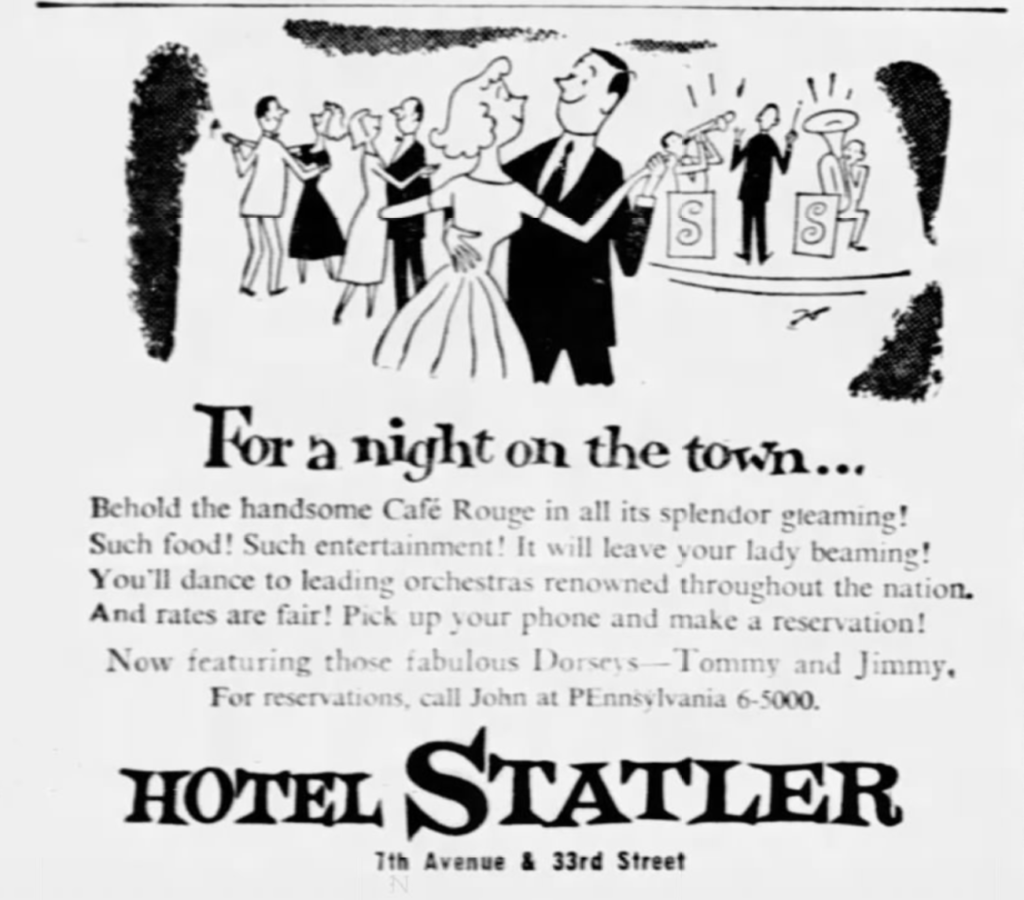 The Official Spotify Playlist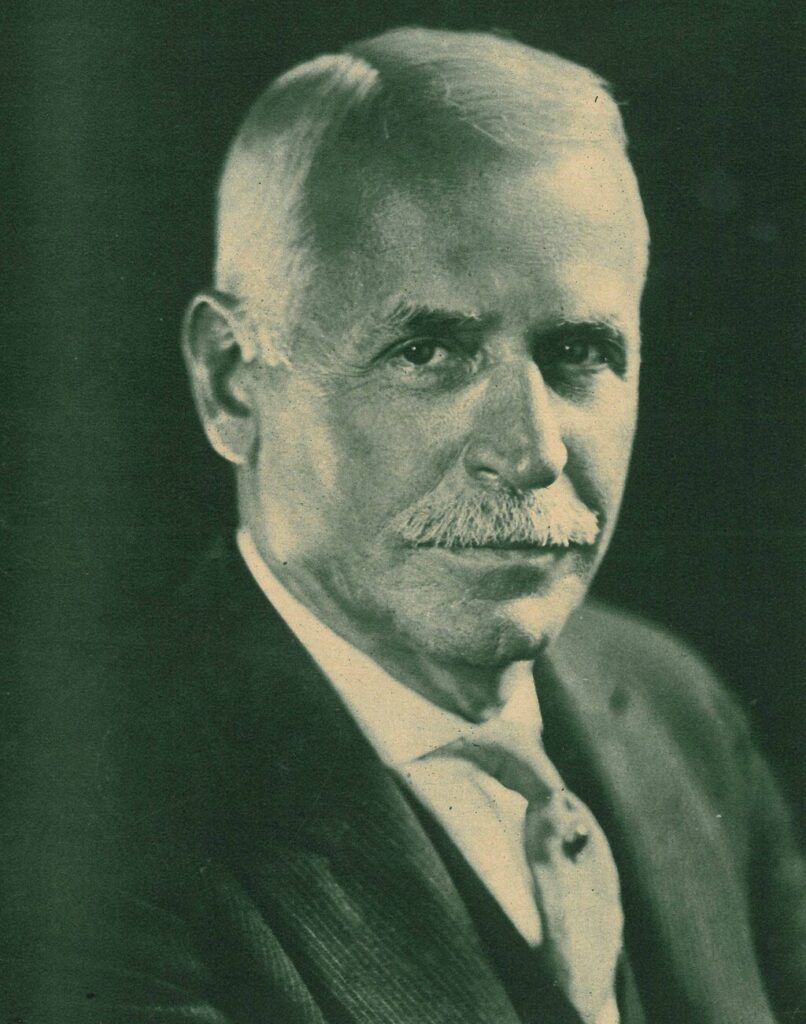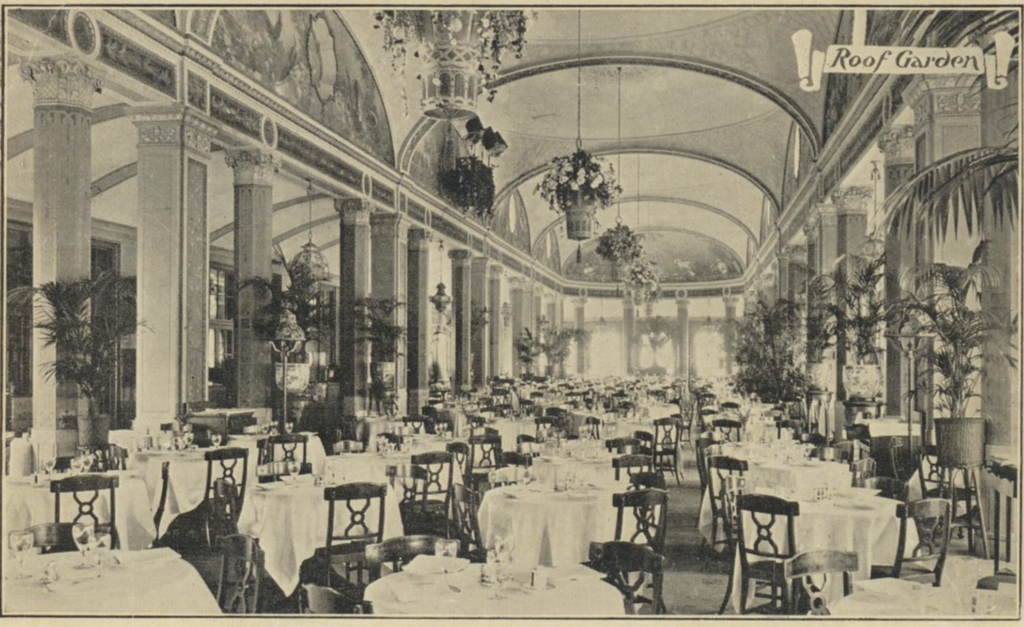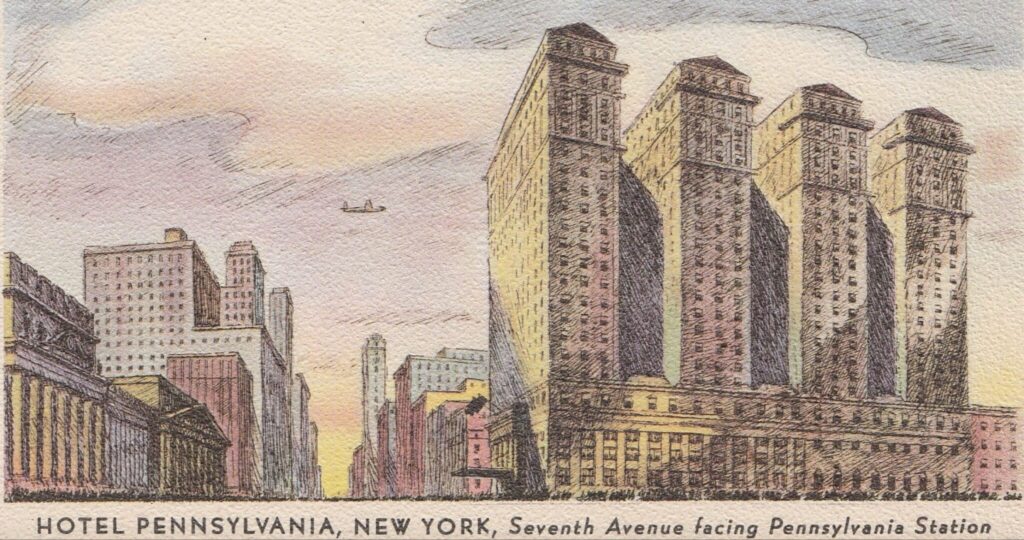 ---
UPDATE: The hotel has been demolished. Rather bittersweetly, the space stands briefly open, allowing some interesting views of the surrounding buildings. They've still managed to put an electric billboard however.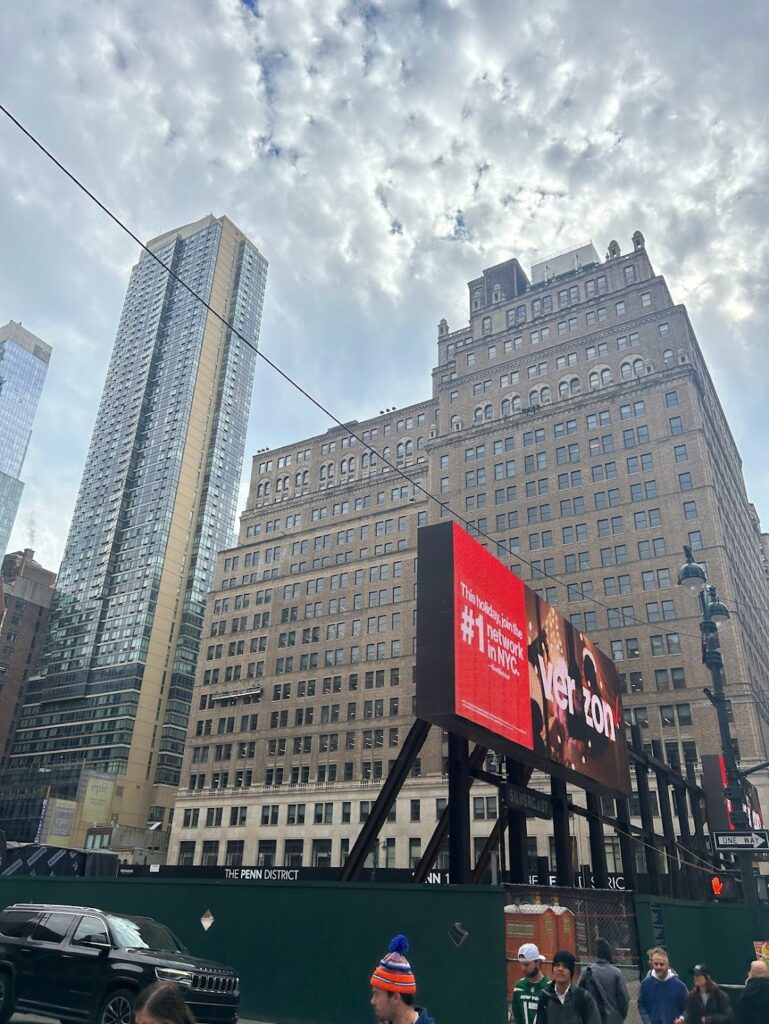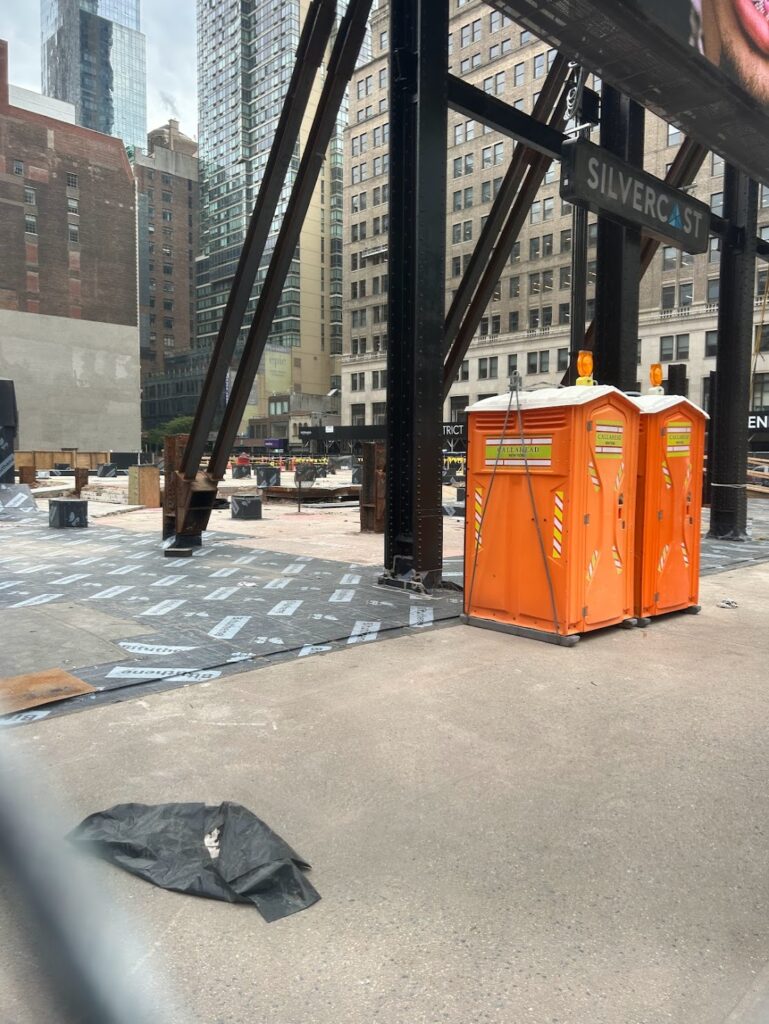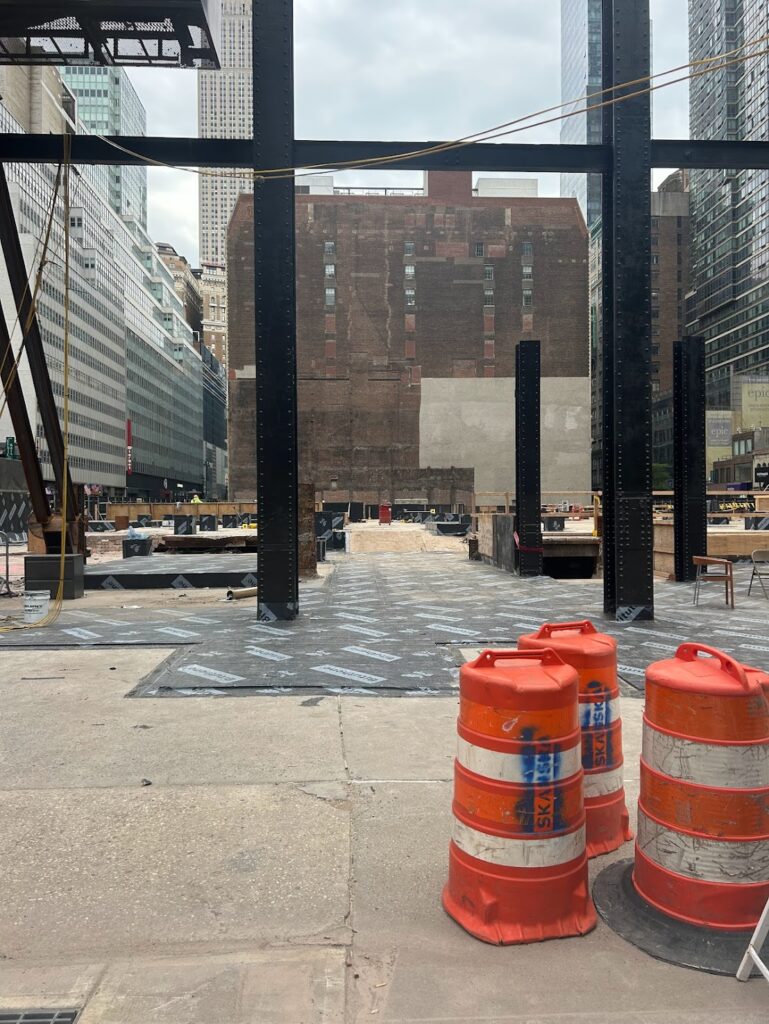 ---
FURTHER LISTENING
After you've listened to this show on the Hotel Pennsylvania, dive back into the back catalog and listen to these shows with similar themes:
---
The Bowery Boys: New York City History podcast is brought to you …. by you!
We are now producing a new Bowery Boys podcast every other week. We're also looking to improve and expand the show in other ways — publishing, social media, live events and other forms of media. But we can only do this with your help!
We are now a creator on Patreon, a patronage platform where you can support your favorite content creators.
Please visit our page on Patreon and watch a short video of us recording the show and talking about our expansion plans. If you'd like to help out, there are several different pledge levels. Check them out and consider being a sponsor.
We greatly appreciate our listeners and readers and thank you for joining us on this journey so far.
---
This episode was released on August 13, 1991