Here's some pictures illustrating a few ideas from our podcast this week.
The lovely cluster of residences along Washington Square's north side called 'The Row' (they always look better with snow on them):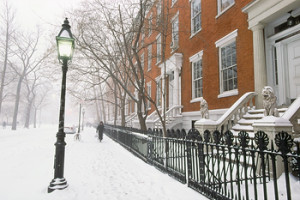 Early Washington Square was a military parade ground.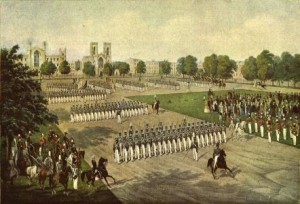 The unveiling of the Washington Arch in 1888 was so successful that a permanent version of the structure was constructed four years later.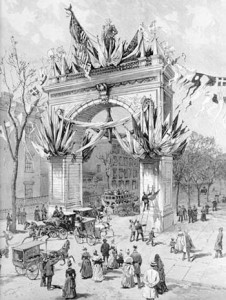 The park in the 30s, in its final days as a thoroughfare for traffic. By the late 50s, the park would be permanently cut off from all motorized vehicles.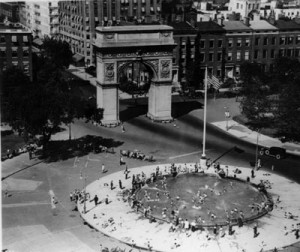 A popular spot of protests, especially in the 60s.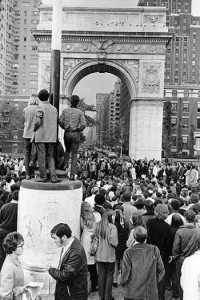 The park remains a festive place for folks to fly their freak flags: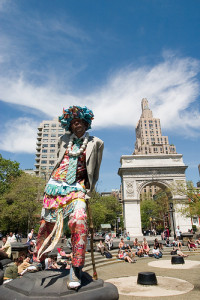 Here's a look at the city's revised plans for a more 'symmetrical' looking place. This plan has not yet been approved.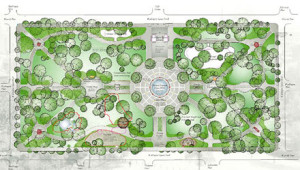 And finally, to correct a couple errors: community leaders have actually been opposed to the moving of the Washington Square fountain; it was the city and Park Department that was for aligning it with the Washington Arch. And yes, the title of Henry James novel is 'Washington Square', not 'Washington Square Park'.
'Washington Square' is one of James' only novels set in New York, even though the Eurocentric novelist was born here in the city. (His short story output of New York tales was a bit more prolific.) For six months of his childhood, he actually lived right off the Square, on the northeast corner of Washington Place and Greene Street, now a building owned NYU. But according to the Sun, he lived the longest on 14th Street near another famous square — Union Square.
Despite 'Washington Square' being one of his better known works now, James himself grew to hate it and was one of his least favorite creations. We respectfully disagree with him.
And finally, Thomas Hart Benton's tribute to the park, The Artists' Show, Washington Square, New York, 1946: