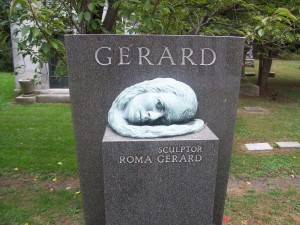 (I couldnt find much about the artist above, but the grave marker is certainly one of the most striking.)
Here's a few shots from my stroll through Woodlawn. Its certainly worth a visit if immersion into classic crypts and tombstones are your sort of thing. (Click on the shots to get detail.)
This mausoleum happened to be open for visitors to admire, if you dared step into it. Mason was organizer of the profitable Quincy Mining Company.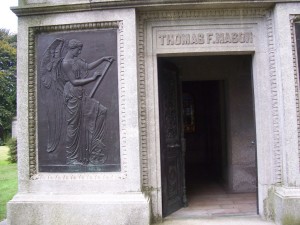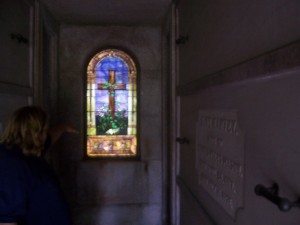 The marker for Joseph Pulitzer was more like a shrine and quite un-grave like.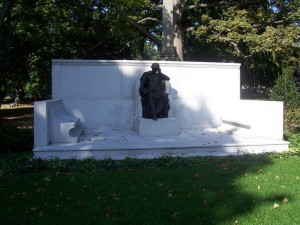 Song and dance man George M Cohan joined his parents and sister (all immortalized in 'Yankee Doodle Dandy') in the family mausoleum in 1942, having built it a quarter of a decade earlier. His life was honored at a massive funeral at St Patrick's Cathedral.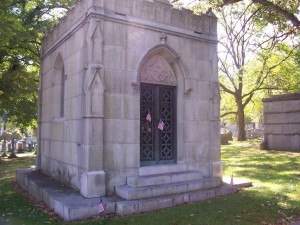 His resting place too glows inside with some spectacular stained glass windows.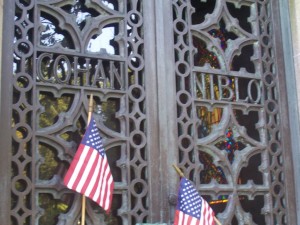 Most entertainers at Woodlawn however have less ostentatious markers. Take a man far more influential to popular music, Duke Ellington, who died in 1974. His family plot is simply a set of a few modest markers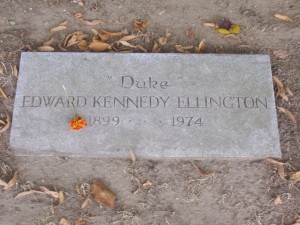 Not too far away lies Miles Davis, who died in 1991. The New York Times investigates whether this fortuitous placement to Duke was a coincidence.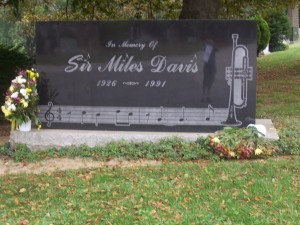 Surprisingly, one of New York's greatest mayors Fiorello Laguardia keeps a modest stone as his marker.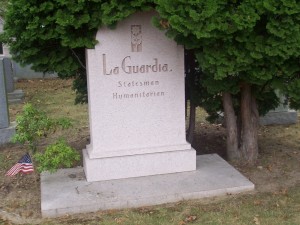 Elizabeth Cady Stanton died in 1902 before seeing most of her work in women's suffrage and equal rights come to pass.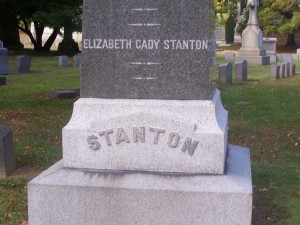 Arguably Woodlawn's most visited gravesite is probably that of Herman Melville, who sits a little of the beaten path, next to his teenage son.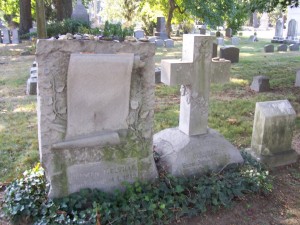 Most of the more fascinating grave markers weren't of celebrities, but of those with something to say via unusual and often macabre sculpture.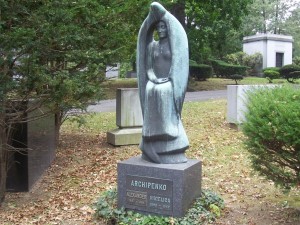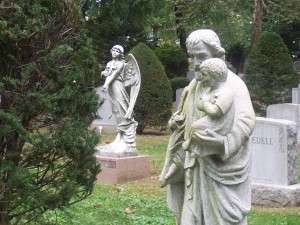 It was fun for awhile getting lost, looking over famous names from years gone by. Until I suddenly realized I might have tripped some space-time continuum. Suddenly seeing this driving up didn't freak me out, no siree.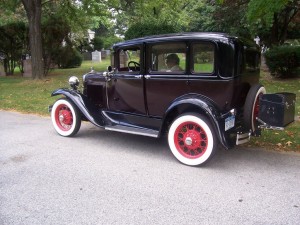 WHAT could have had the power to have pushed this over?