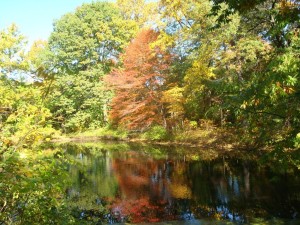 I'm skipping out on history today to give you a plain testimonial: if you're craving a flashy autumn show courtesy of Mother Nature, the time is ripe to visit two lovely Bronx institutions in the throes of fall foliage madness. If you can't actually get out of the city but need some seasonal therapy, both of these options are available via the subway.
The New York Botanical Garden is currently in the throes of an amazing fall transformation. Although they currently have enormous Henry Moore sculptures scattered throughout the park, more striking art hangs on the trees in the Native Forest section, particularly those hugging the shoreline of the Bronx River: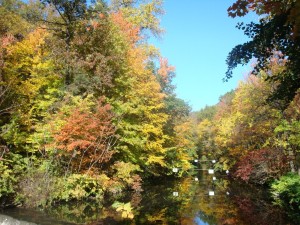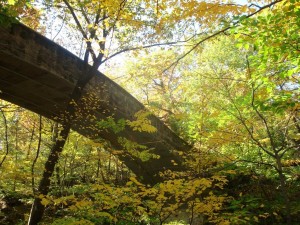 Botanical gardens are odd things in the fall. While some blooms are clearly out of seasons (the rose garden is a little sad this time of year), other sections are clearly just getting started. And if you can't find enough to see and do outdoors, there's always the lawn of Mertz Library, a veritable Beaux-Arts indulgance in the form of its Italian style fountain: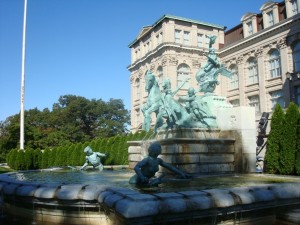 Meanwhile, at the theatrical Haupt Conservatory, the garden is presenting a fantastic Japanese kiku (chrysanthemum) show, which displays the more acrobatic and colorful traits of this popular flower: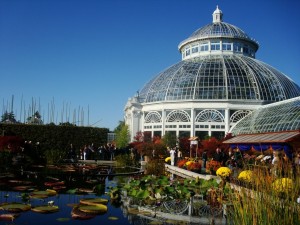 The garden even has a map that tracks the projected leaf-changing time of various trees in the park. You can get to the New York Botanical Garden easily by the B and D subway lines, or on Metro-North (the preferred method).
Wave Hill is a little trickier. Taking the 1 train to its final stop (Van Cortlandt Park at 242nd Street), cross the street and hang out in front of Burger King, where a Wave Hill shuttle comes back even hour at ten minutes past the hours. Personally, having to meet in front of a fast food restaurant for a bus gives the whole occasion a decidedly high-school-field-trip feel.
It's one-tenth the size of the New York's official botanical garden, far more remote and tinier gardens. However, Wave Hill has one crucial element that the Botanical Garden doesn't have: crazy views of the Hudson River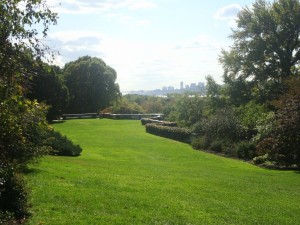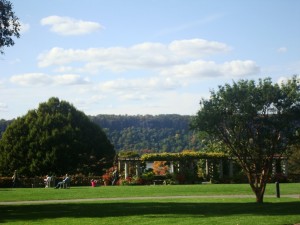 The 19th century manor at Wave Hill served as an oasis for everybody from Mark Twain to Theodore Roosevelt. Today the home is a cultural center with photo galleries, art exhibits and children's programs throughout the year.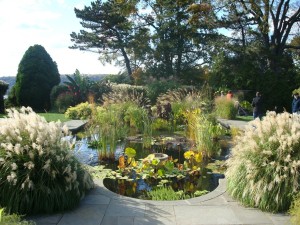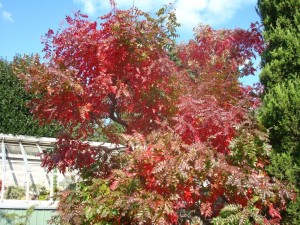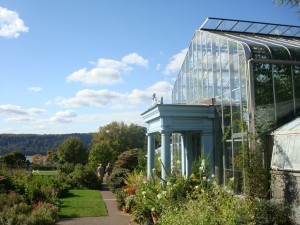 Check out the official websites of both the New York Botanical Garden and Wave Hill for more details on hours and special programs. Back to normal history stuff tomorrow….
(Click on all pictures above for larger views)