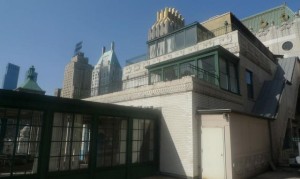 Hopefully you've listened to this week's 'Supernatural Stories of New York' podcast and heard Tom's tale of the legend of two combative ghosts who haunted the penthouse at 57 W. 57 Street.
Well, here's a couple pictures of the penthouse in question. Thanks to Dave at The Imagist for sending us the link. You can see more pictures here.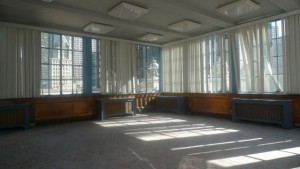 I should make a slight alteration to the legend of the warring lovers of 57 W. 57th Street. Charles Brazelle, Edna Champion's lover, may in fact have been thrown from the terrace and received injuries that would eventually kill him. But he didn't die immediately. In fact, he lived long enough to contest the will (unsuccessfully). It's claimed that Charlie had wiled away some of Champion's money, perhaps even within the walls of the penthouse itself. But it was obviously not enough. Brazelle would be dead by December.
And finally, below is a picture of Edna's husband Albert Champion, who died of a mysterious heart attack in France, allowing Edna to escape back to New York with her lover Charlie and live in this fancy new penthouse. Champion was a racer and early innovator of spark plugs. You know, as in Champion Spark Plugs?
His Time Magazine obituary comments dryly: "When he played, he played hard. He was married."