The next time you read an X-Men comic book or see one of their blockbuster films, remember that the whole thing is taking place in Westchester County, just 50 miles north of New York City.
The address of Professor Xavier's School for Gifted Youngsters (aka mutant teenagers) is 1407 Graymalkin Lane, a fictional street near the very real hamlet of Salem Center (part of North Salem, NY).
In fact, Google Maps gives its exact location near the New York and Connecticut border:

According to the 2009 comic book X-Men Manifest Destiny #3, the Beast, the most intellectual of mutants, stumbles into the area's history and information on its original settler — Charles Graymalkin and his wife Marcia.
There's a unsettling secret to Mr. Graymalkin; the religious man discovered his teenage son Jonas having sex with another boy in the barn, so he tried to kill him and bury him in the woods. At some point in the 19th century, this insanely large mansion was built here and eventually inherited by the parents of Charles Xavier, who was born and raised in these luxurious trappings.
Luckily, the buried boy Jonas was a mutant with some type of ability that manifested in the darkness. He survived for 200 hundred years until he was discovered by our heroes. How convenient that a school for mutants was located there. If only all New York history was this wacky!
The Westchester mansion made its first appearance 51 years ago in the first issue of the Uncanny X-Men: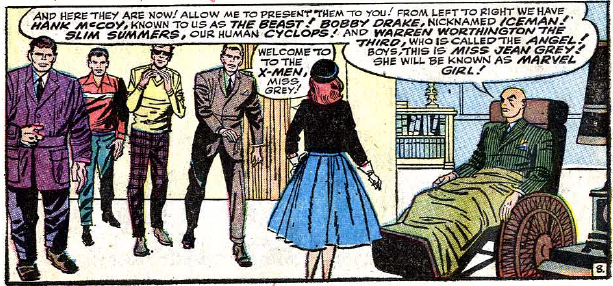 Image above courtesy Marvel Comics