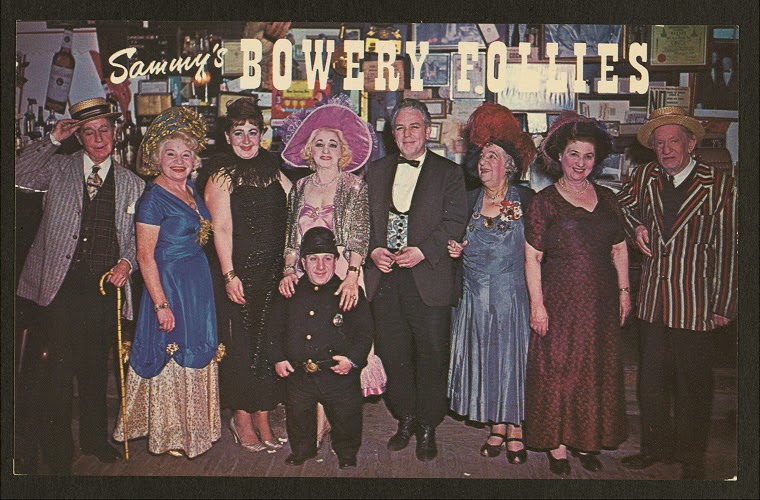 For the end of the year, we're going to try a new experiment — a year-end question show, where we 'unplug' for a bit and answer reader's mail. Give you a true behind-the-scenes of how we produce the show and what our personal thoughts are about New York City and history in general. This is our thanks to you for helping us make it through another terrific year of podcasts.
Do you have anything you want to ask us — about New York City, about the making of the podcast, about ourselves? Favorite shows or favorites places in the city? Just email us at boweryboysnyc@earthlink.net and put ASK THE BOWERY BOYS in the header. We will go through your questions and read some of them on the air. We'll also give you a shout-out for sending in the question.
NOTE: We want to keep this bonus show easy since it's our vacation show so please save any particular historical quandaries for another email.
In the meantime, we'll have another full-length podcast for you in a couple weeks.
Above: Sammy's Bowery Follies, pic courtesy New York Public Library. This show was a throwback anything-goes style entertainment which ran in a theater at 267 Bowery for over 35 years. More information on the Bowery Follies here.