PODCAST The story of growing tall in New York City and the two pivotal laws that allowed for the city's dynamic, constantly evolving skyline.
This year is the 100th anniversary of one of the most important laws ever passed in New York City — the 1916 Zoning Law which dictated the rules for building big and tall in the city. So we thought we'd take this opportunity to ponder on the many changes to New York's beautiful skyline via the unique technical changes to construction rules.
Why are areas of lower Manhattan darkened canyons, and why are there huge public plazas inside buildings in Midtown? Why do older buildings have graceful and elegant set-backs but newer structures feel like monoliths from 2001: A Space Odyssey? This is a layman's history of building tall — our apologizes to architects for simplifying such sophisticated concepts — and the important laws that changed the face of NYC forever.
PLUS: This is our craziest podcast yet. We've decided — as our 199th episode — to hit the road! This entire show is recorded outside in front of the very spots that have most affected the city's decision. From downtown Manhattan and the Equitable Building to a surprising corner of Hell's Kitchen.
---
The Bowery Boys: New York City History podcast is brought to you …. by you!
We are now producing a new Bowery Boys podcast every two weeks. We're also looking to improve the show in other ways and expand in other ways as well — through publishing, social media, live events and other forms of media. But we can only do this with your help!
We are now a member of Patreon, a patronage platform where you can support your favorite content creators for as little as a $1 a month.
Please visit our page on Patreon and watch a short video of us recording the show and talking about our expansion plans. If you'd like to help out, there are five different pledge levels (and with clever names too — Mannahatta, New Amsterdam, Five Points, Gilded Age, Jazz Age and Empire State). Check them out and consider being a sponsor.
We greatly appreciate our listeners and readers and thank you for joining us on this journey so far. And the best is yet to come!
---
The New York skyline circa 1913 with the newly built Woolworth Building. None of these structures were constructed with a mandated setback.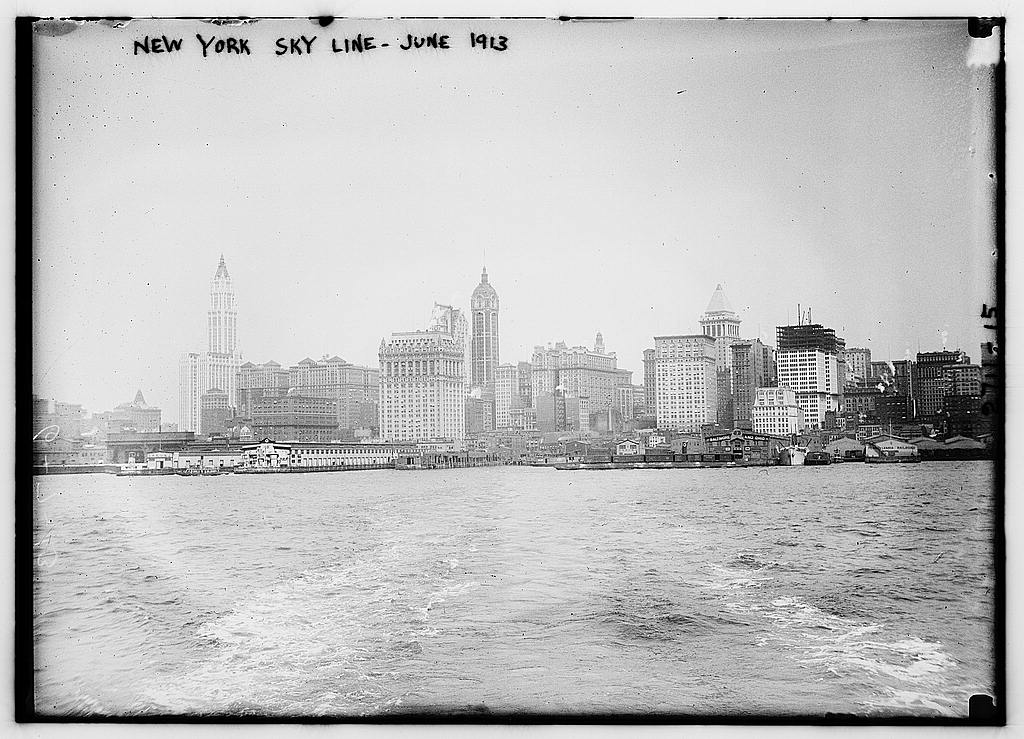 The first Equitable Building, constructed in 1870 (and seen here in 1906), considered New York's first skyscraper.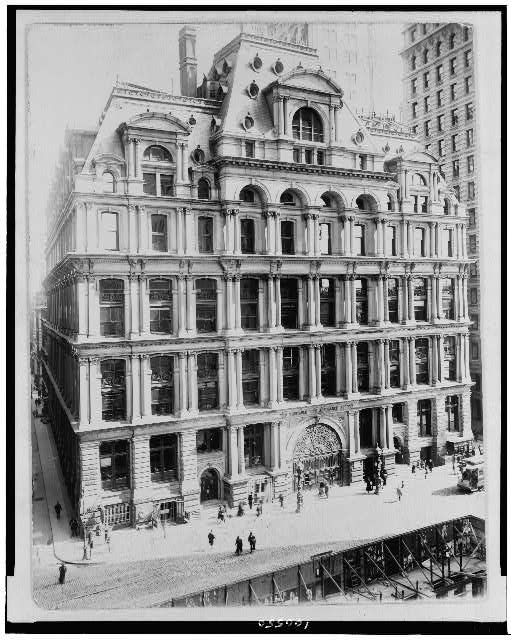 The Equitable was destroyed in a dramatic fire on a cold January 9, 1912.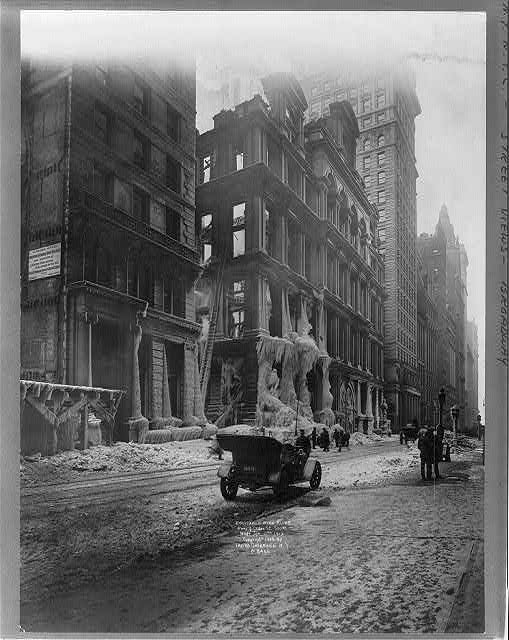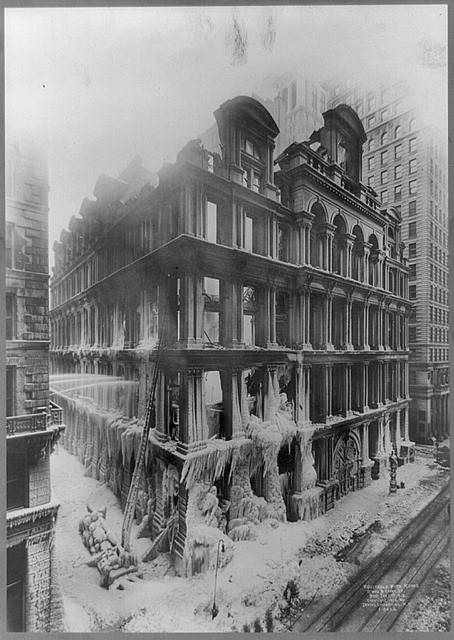 The new Equitable Building was a monster of a bulky skyscraper, casting dark shadows onto the surrounding buildings.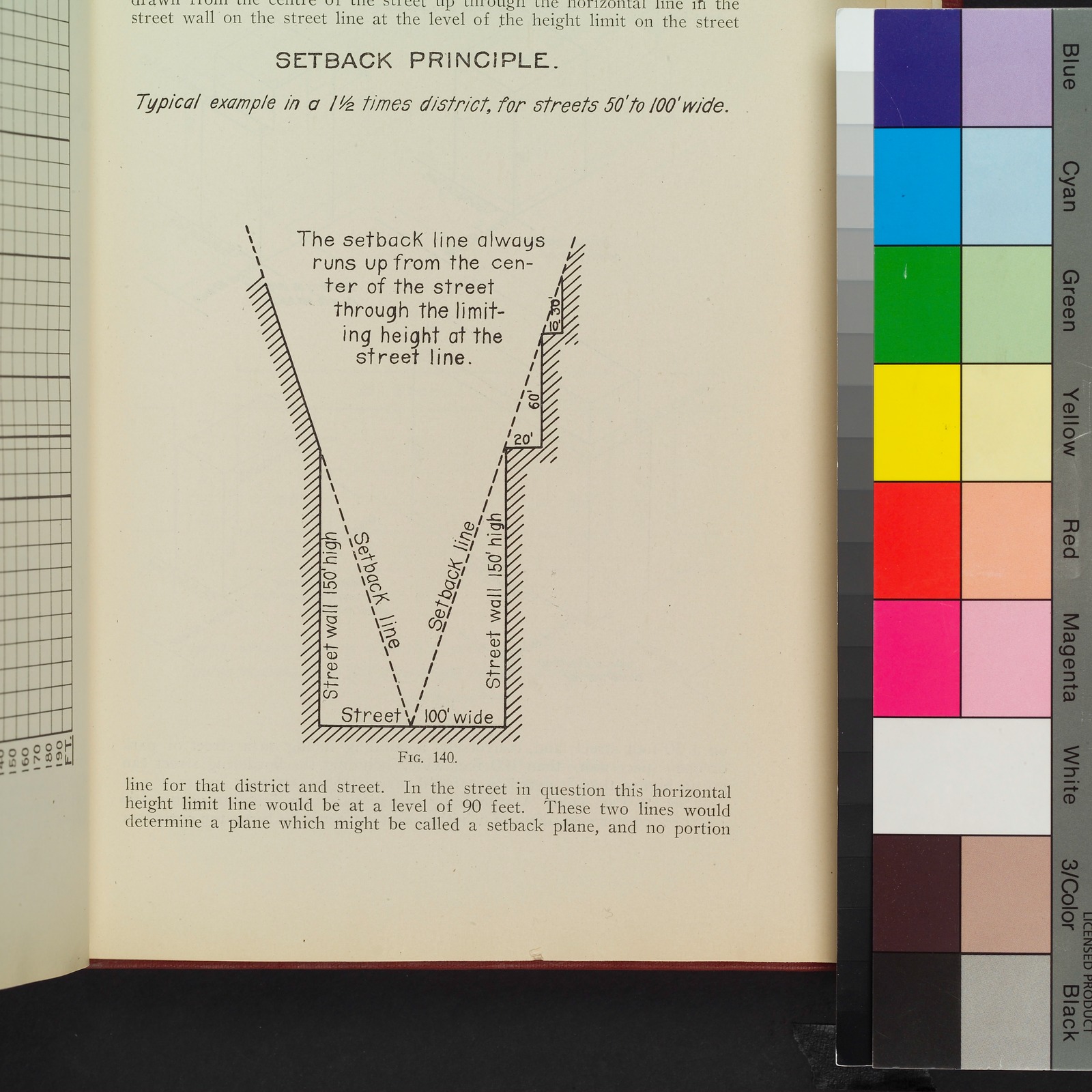 Midtown Manhattan was a sea of setbacks by the late 1930s. (Photo by the Wurts Brothers)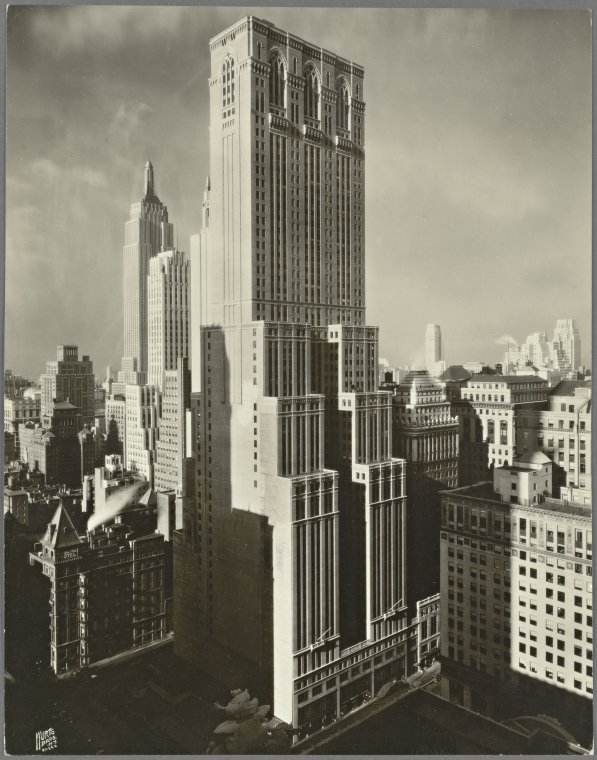 The Empire State Building under construction. From this angle, the dramatic effect of the setbacks can be seen. (Photo by the Wurts Brothers.)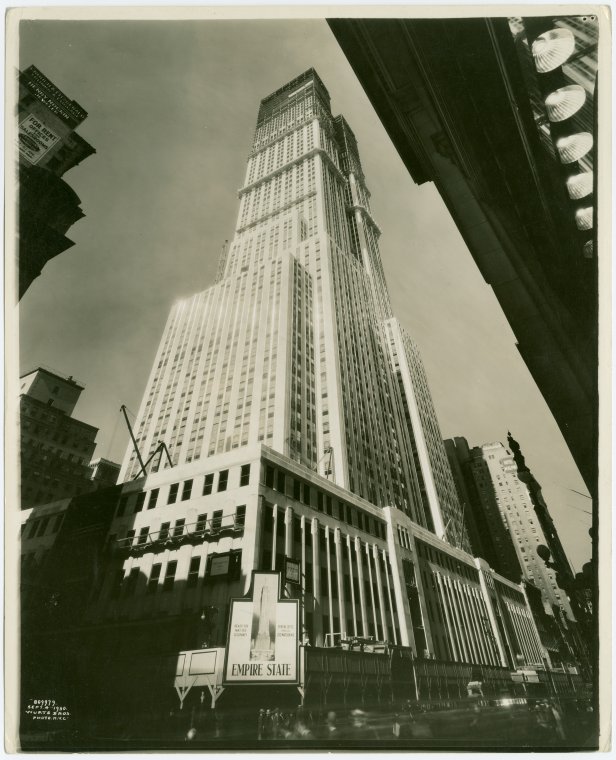 How Park Avenue looked before the arrival of the Lever House. Photo by the Wurts Brothers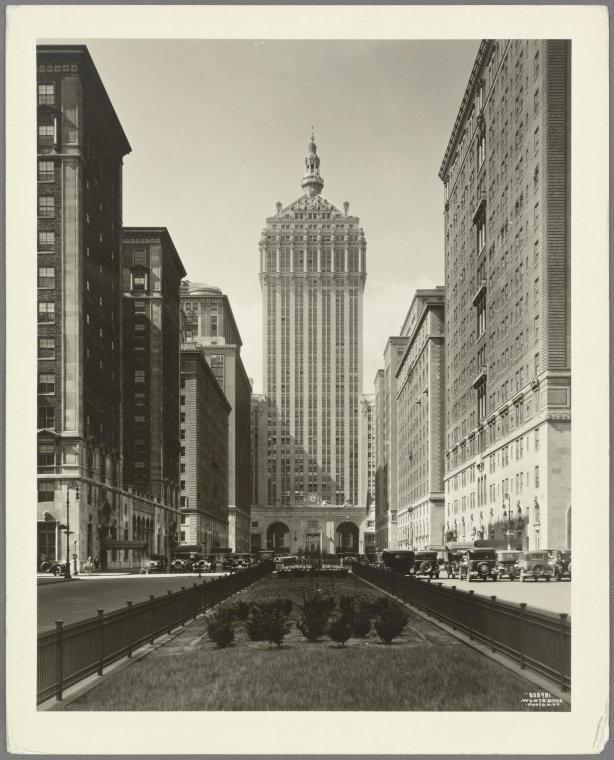 The Lever House transformed the area of Park Avenue with its unique approach to the 1916 zoning laws. (Photo from 1952)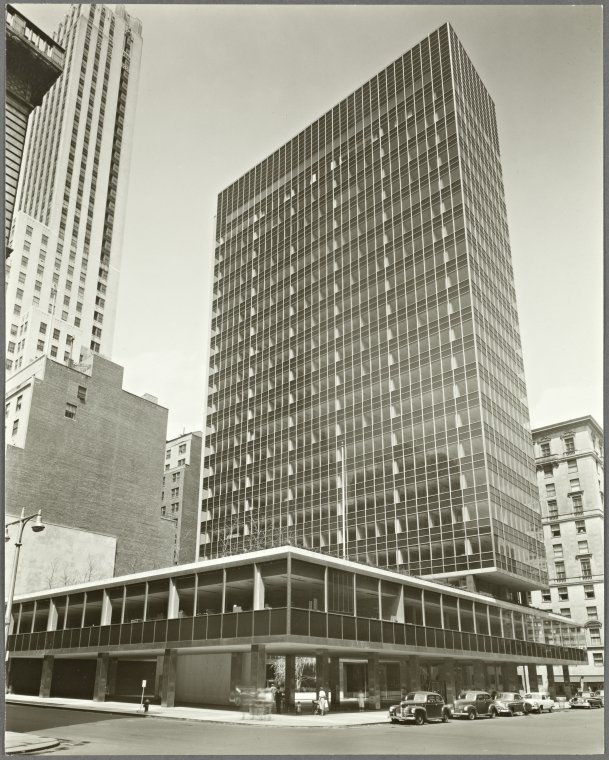 The Seagram Building, completed in 1958, is the very best example of the glass-curtain style monolith, More excellent pictures of this classic skyscraper at their website.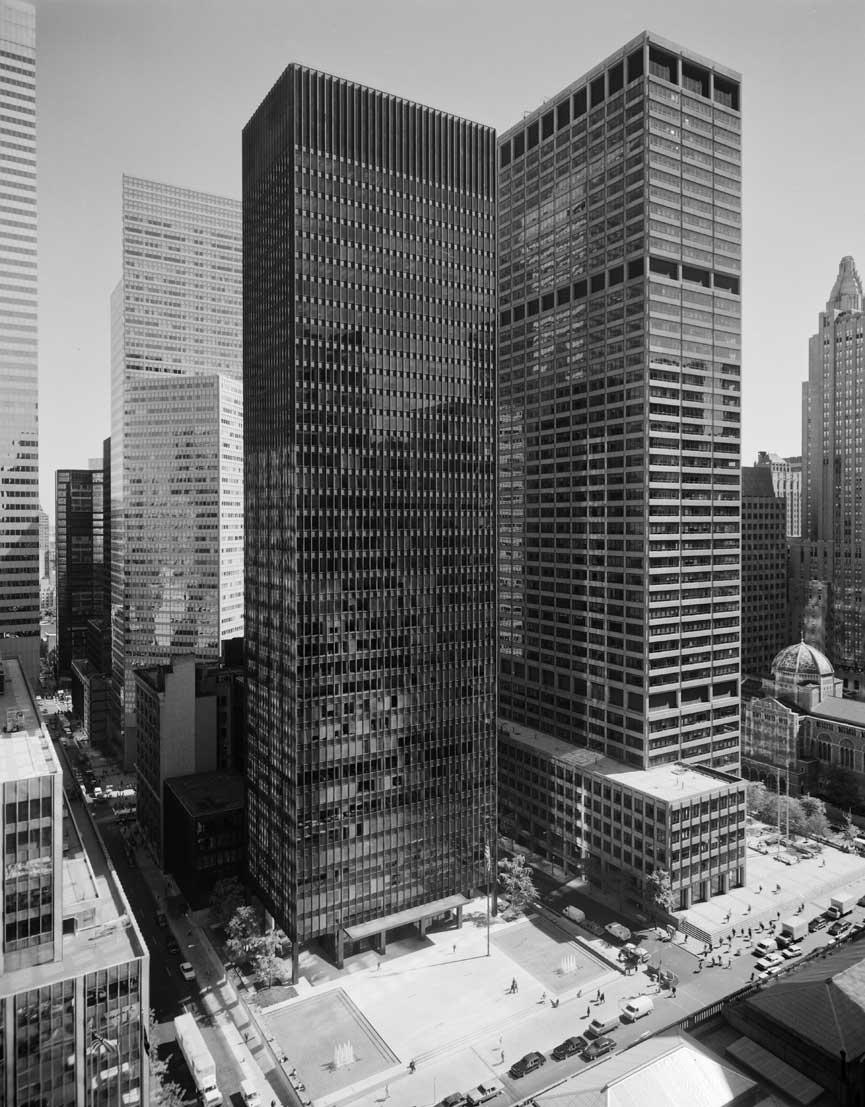 The courtyard at Worldwide Plaza, a massive office/residential complex completed in 1989.