The Whyos (pronounced Why-Ohs) were New York's most notorious gang after the Civil War, organizing their criminal activities and terrorizing law abiding citizens of the Gilded Age. Find out when they lived, how they broke the law and who they were — from Googie Corcoran to Dandy Johnny, as well as two particularly notable guys named Danny.
ALSO: How much does it cost to have somebody's ear bitten off?
ORIGINALLY RELEASED MARCH 28, 2009
FEATURING 2016 BONUS MATERIAL: Greg reads an excerpt from Herbert Asbury's Gangs of New York, recounting the sad fate of Dandy Johnny Dolan.
THIS IS A SPECIAL ILLUSTRATED PODCAST!  Chapter headings with images have been embedded in this show, so if your listening device is compatible with AAC/M4A files, just hit play and a variety of pictures should pop up.  The audio is superior than the original as well. (This will work as a normal audio file even if the images don't appear.)
For this and our older episodes (Episodes #5-#75), subscribe to The Bowery Boys: NYC History Archive feed, on iTunes, directly from our host page, or directly via our RSS feed.
___________________________________________________________________________
The Bowery Boys: New York City History podcast is brought to you …. by you!
We are now producing a new Bowery Boys podcast every two weeks.  We're also looking to improve the show in other ways and expand in other ways as well — through publishing, social media, live events and other forms of media.  But we can only do this with your help!
We are now a member of Patreon, a patronage platform where you can support your favorite content creators for as little as a $1 a month.
Please visit our page on Patreon and watch a short video of us recording the show and talking about our expansion plans.  If you'd like to help out, there are five different pledge levels (and with clever names too — Mannahatta, New Amsterdam, Five Points, Gilded Age, Jazz Age and Empire State). Check them out and consider being a sponsor.
We greatly appreciate our listeners and readers and thank you for joining us on this journey so far. And the best is yet to come!
________________________________________________________________________
Famed comic creators Joe Simon and Jack Kirby had a fascination with early gang life and once illustrated their adventures for a 1947 comic book called Real Clue Crime Stories.
Another artist for the a different issue of the same comic book took a crack at the story of Dandy Johnny Dolan that same year: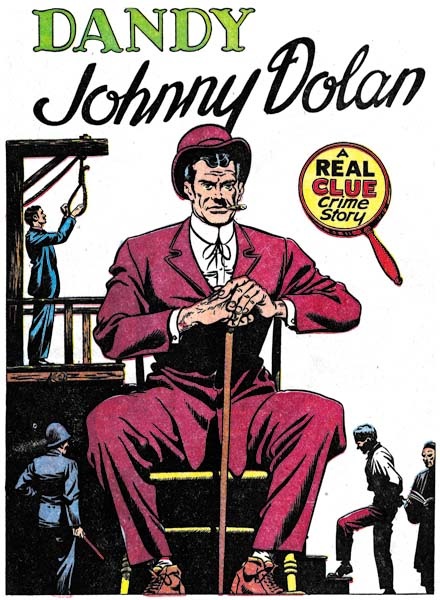 Comic art above courtesy the Jack Kirby Museum
A vivid illustration from the New York World, January 23, 1888, outlining the players involved in Danny Driscoll's murder of Beezy Garrity.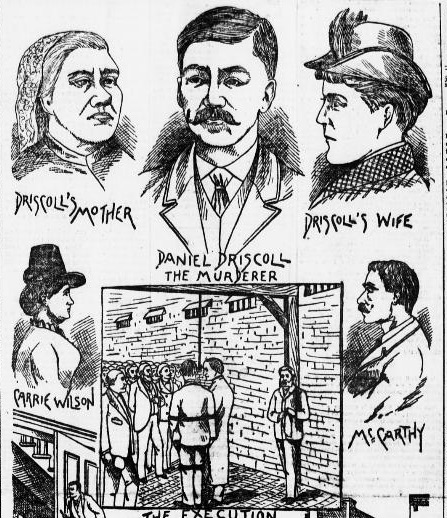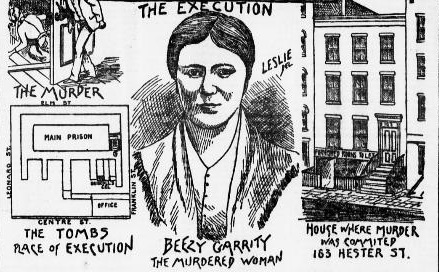 The violent execution of Driscoll lead the World to run a further article (see the right side of the page) condoning the use of a new form of execution — by electrocution.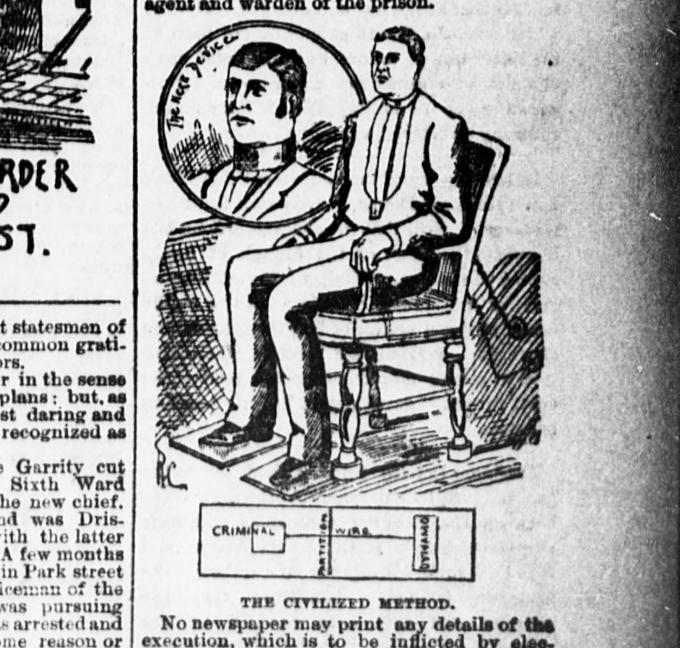 Faces of the Whyo Gang: Googy Corcoran, Clops Connolly, Big Josh Hines and Baboon Connolly
Mulberry Bend: The lair of the Whyos (picture by Jacob Riis)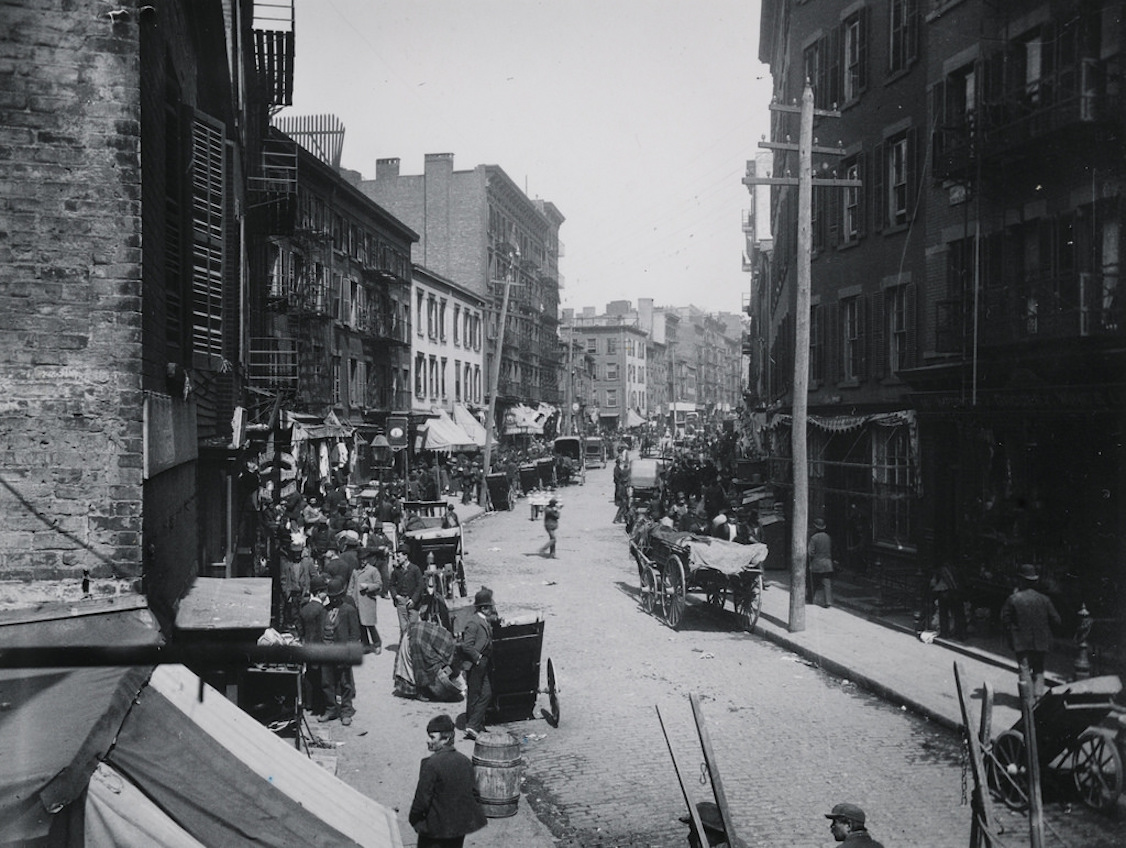 The pulpy cover of Herbert Asbury's Gangs of New York.