Pictured: The New York Herald newspaper office (in Herald Square, natch) in a flamboyantly colored postcard from 1907. Â The lights of Broadway theaters — many still below 42nd Street — blaze in the background.
Well, our book Adventures In Old New York is finally out, and we've been blessed to have it featured in several newspapers and websites in the past couple weeks. Here's a rundown of places you can find the Bowery Boys in print and on the web:
The New York Times features the book in a great roundup of new New York City books — Guides to the Birds, Superlatives and  History of the Hidden City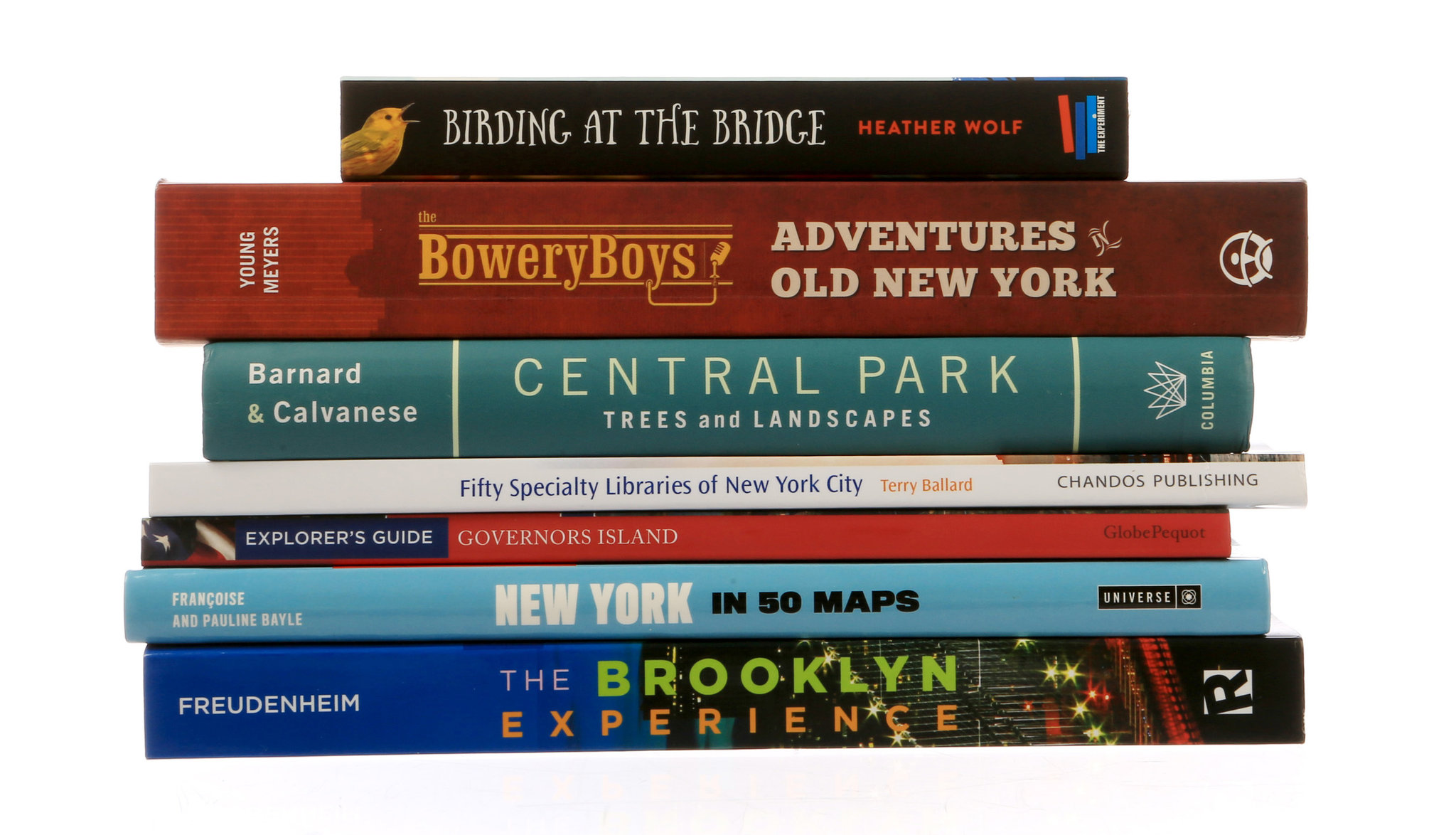 The New York Post ran a two page excerpt from the book — Explore the Secrets of Old New York
DNA Info interviewed us about the book and the process we use to produce the podcast — Â What We Learned About the Bowery Boys and Their New Travel Guide to Old NYC
The Travel Channel focuses on a few of the most interesting sites in the book in a photo essay — 10 Old-School NYC Sites: Visit Old New York with the Bowery Boys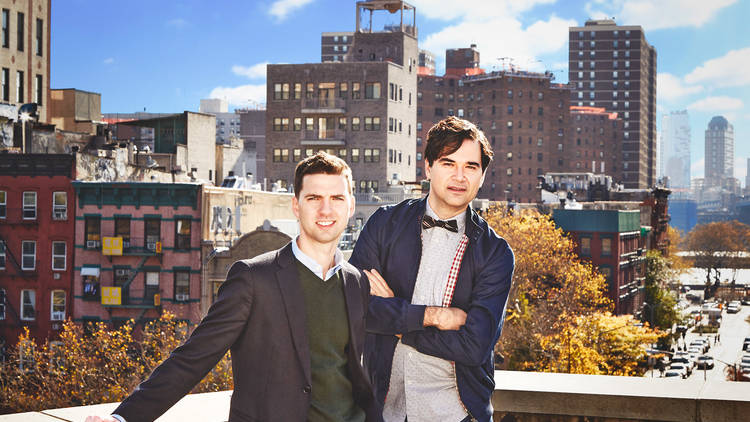 Time Out New  York featured a full-page spread illustrated by the jaunty picture above, taken on the rooftop of the building where we started the podcast back in 2007 — The Bowery Boys' new 'historical guidebook' comes out this week
Brick Underground focuses upon one of the book's more unique viewpoints, highlighting landmarks that are sometimes overlooked — The Bowery Boys Make NYC History Come To Life by Focusing on the 'B' Team
Untapped New York ran an excerpt from one chapter on the book, focusing on the Great Fire of 1835:
A History of NYC's Hanover Square and East Financial District from "The Bowery Boys: Adventures in Old New York"
I was honored to interviewed by Bill Schulz for his piece for the New York Times on one tragic reminder of the General Slocum Disaster —Small Relics of a Colossal Disaster
And last but not least, Story Trail interviews me about one of the more unusual New York City experiences in my life, regarding a break-up, some cold medicine, and the filming of Godzilla — My CurioCity: Greg Young, Godzilla and Madison Square Park
 
And more to come throughout the summer of course! Our thanks to these publications for taking time to meet with us and share our joy of New York City history.
Image at top courtesy Museum of the City of New York. Photo of the Bowery Boys courtesy Benjamin Stone Photography