We would like to thank the General Society of Mechanics and Tradesmen of the City of New York for hosting us on last Tuesday, June 28, as a part of their lecture series.  The General Society is one of the oldest continually operating institutions in New York City, and they've been in their swanky headquarters at 20 West 44th Street for over a hundred years.
Among its unique treasures is the John M. Mossman Lock Collection, a mysterious collection of locks and keys dating back thousands of years and certain to inspire anybody who's ever wanted to write a bank heist thriller.
Plan a visit to the General Society to investigate its library and historical artifacts. The building is often open for Open House New York too.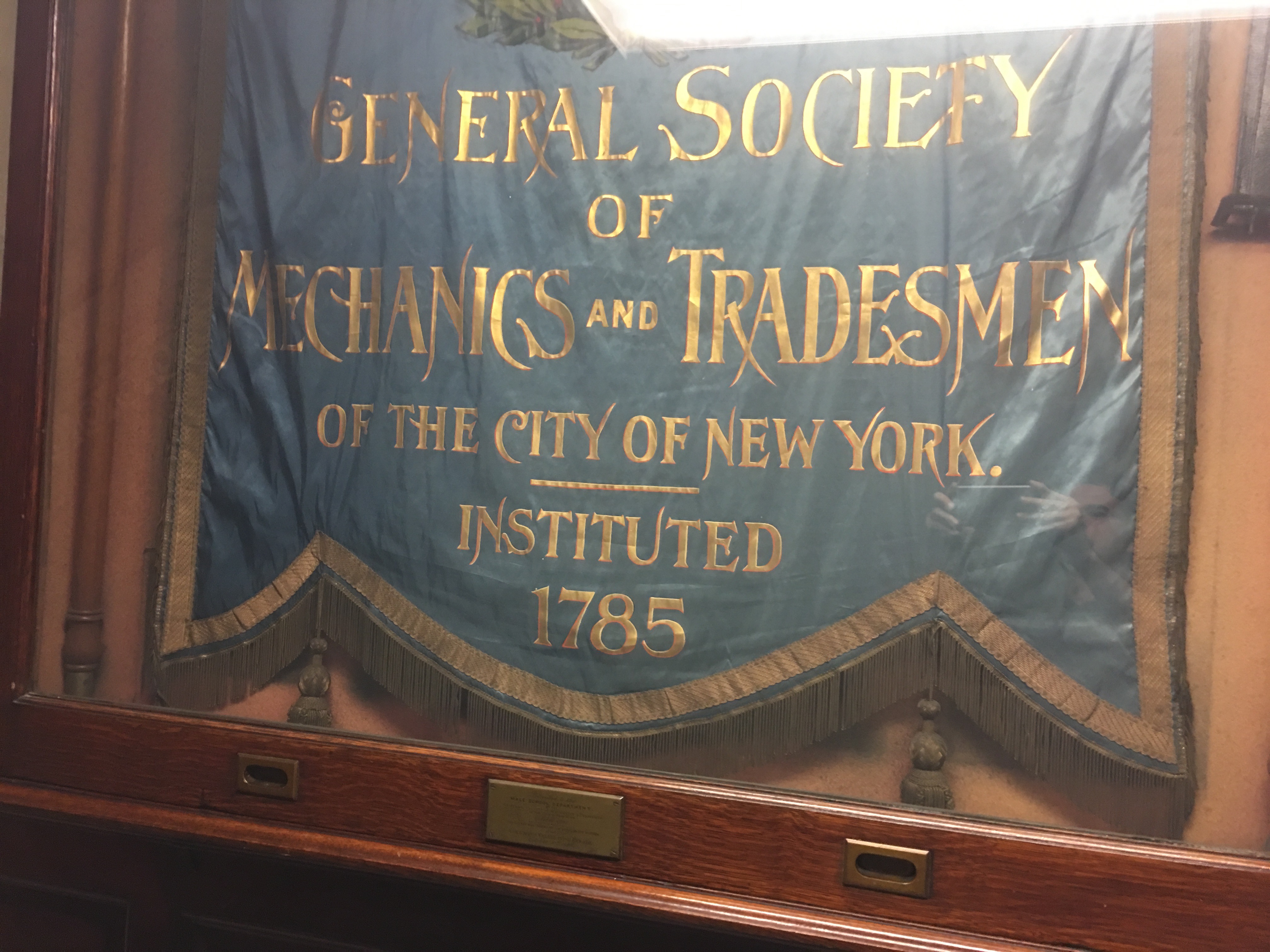 Our next event is at quite a different place indeed — Fishs Eddy, 880 Broadway and East 19th Street near the Flatiron Building!
Fishs Eddy is a kitchen and homeware shop specializing in quirky, vintage styles. We are huge fans of Fishs Eddy!  They've previously sold products with such themes as Paint By Numbers, American History and politicians (from all sides of the aisle).  They've sold items tied into Amy Sedaris' lifestyle book 'I Like You' and Todd Oldham paper dolls.  And now the Bowery Boys are getting in on the act!
We'll be doing a reading and book signing there on Wednesday, July 13, at 6:30 PM. It's a free event so come early as it will fill up fast. And get this: Fishs Eddy will officially be selling a Bowery Boys themed item — Bowery Boys pizza topping! That's right. You can now grab an authentic slice of New York City pizza and season it with your favorite New York City history podcast.  This is a strictly limited edition so come by on July 13 to pick some up or stop by the store that week to pick some up.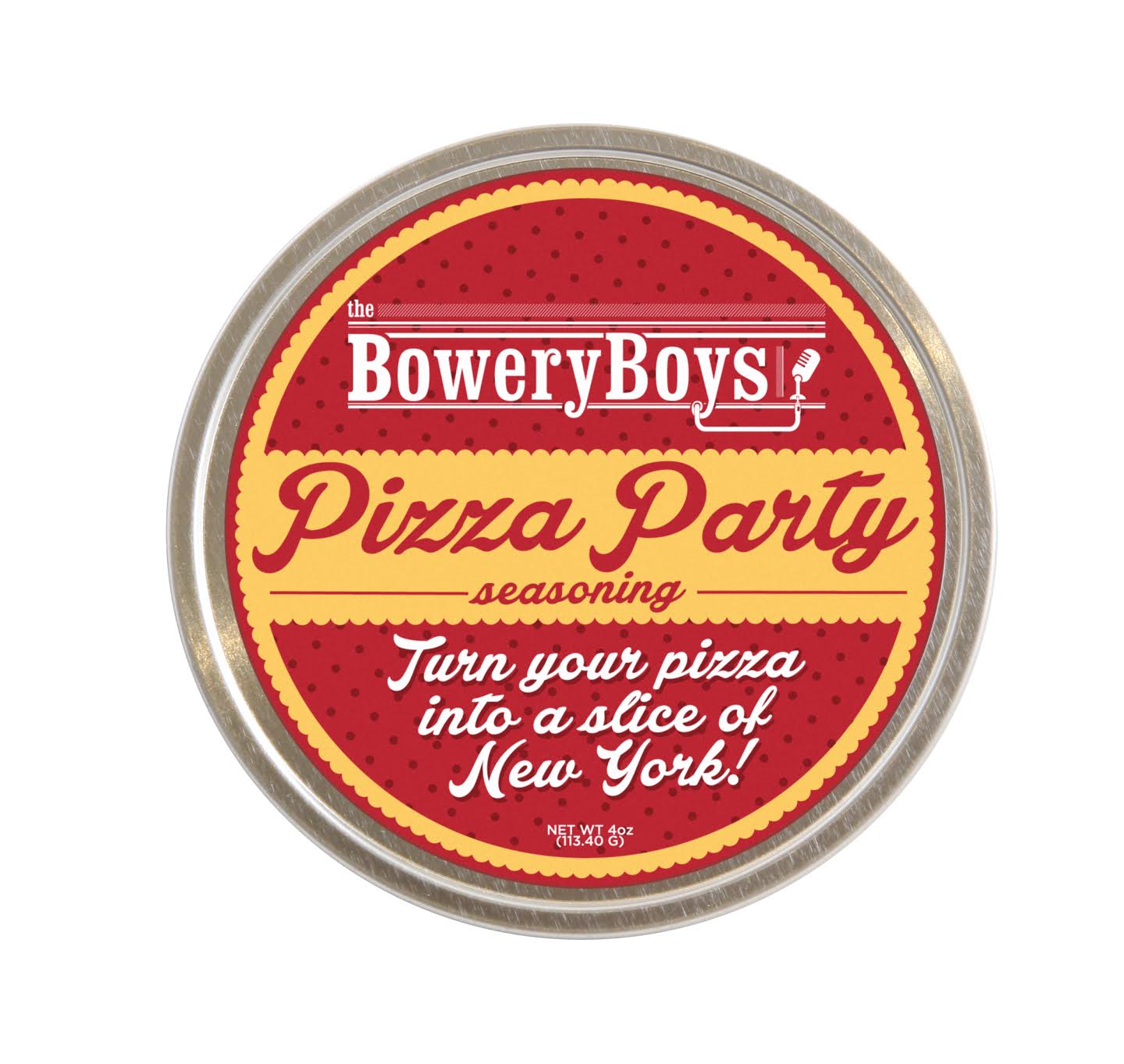 See you all there!  Our next event will be at Fraunces Tavern. And it's  a trivia night. Check back to the blog for more information.