PODCAST

The story of Phineas Taylor "P. T." Barnum and his world-famous circus extravaganza.

Ladies and gentlemen, boys and girls of all ages — the Bowery Boys present to you the tale of P. T. Barnum and his "Greatest Show on Earth," the world's most famous circus!

[geo_mashup_map]

You can't even bring up the discussion of circuses without mentioning the name of Barnum. But in fact, he only entered the circus business in his later years, after decades of success with bizarre museums, traveling curiosities, touring opera divas and all manner of fabricated 'humbugs'.

In the late 19th century, in order for circuses to survive, innovators like Barnum needed to come up with startling new ways to get the attentions of audiences.

Although his circus — which would eventually merge with that of James Bailey and, later, the Ringling Brothers — was a sensation which toured across the United States, it always began each season in New York, specifically situated on the northeast corner of Madison Square.

Tune in to find out how New York institutions owned by Barnum became imprinted on the basic structure of the classic American circus.

And join us as we visit the Barnum Museum in Bridgeport, CT, to gather some insight on Barnum's unique genius.

CO-STARRING: Jumbo the Elephant, the Cardiff Man, Annie Oakley and Buffalo Bill, the Cardiff Giant and Tom Thumb!

To get this week's episode, simply download it for FREE from iTunes or other podcasting services.

__________________________________________________________

The Bowery Boys: New York City History podcast is brought to you …. by you!

We are now producing a new Bowery Boys podcast every week. We're also looking to improve and expand the show in other ways — publishing, social media, live events and other forms of media. But we can only do this with your help!

We are now a creator on Patreon, a patronage platform where you can support your favorite content creators.

Please visit our page on Patreon and watch a short video of us recording the show and talking about our expansion plans.

If you'd like to help out, there are six different pledge levels.Check them out and consider being a sponsor.

We greatly appreciate our listeners and readers and thank you for joining us on this journey so far.

________________________________________________________________________

Barnum in an illustration from 1861.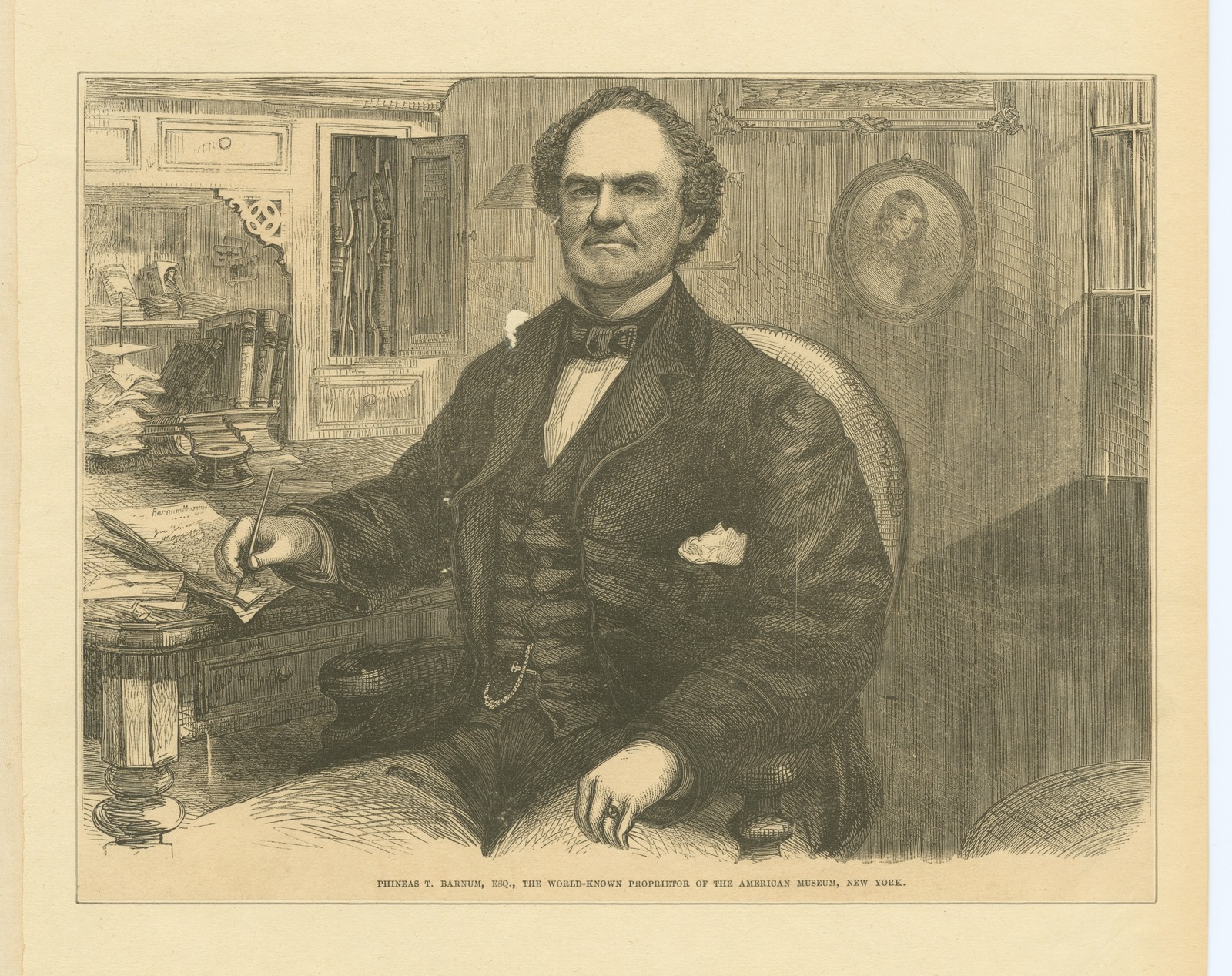 And a photograph of older Barnum, impresario of the circus.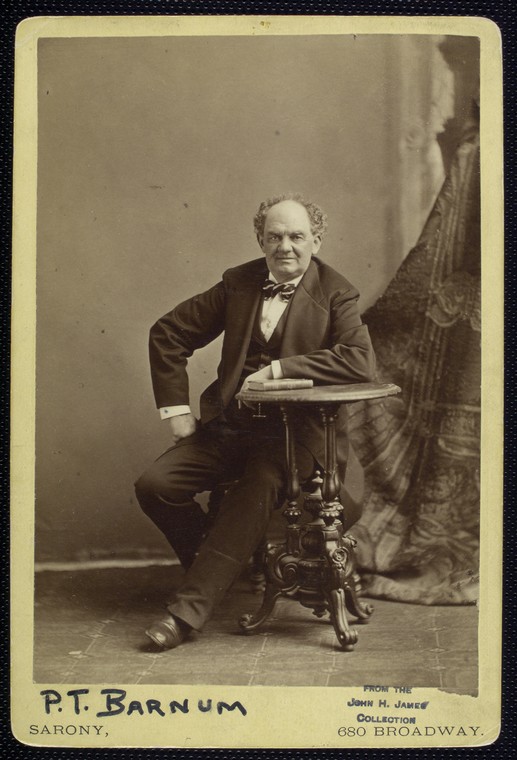 An 1848 daguerreotype of Jenny Lind, two years before her triumphant American tour.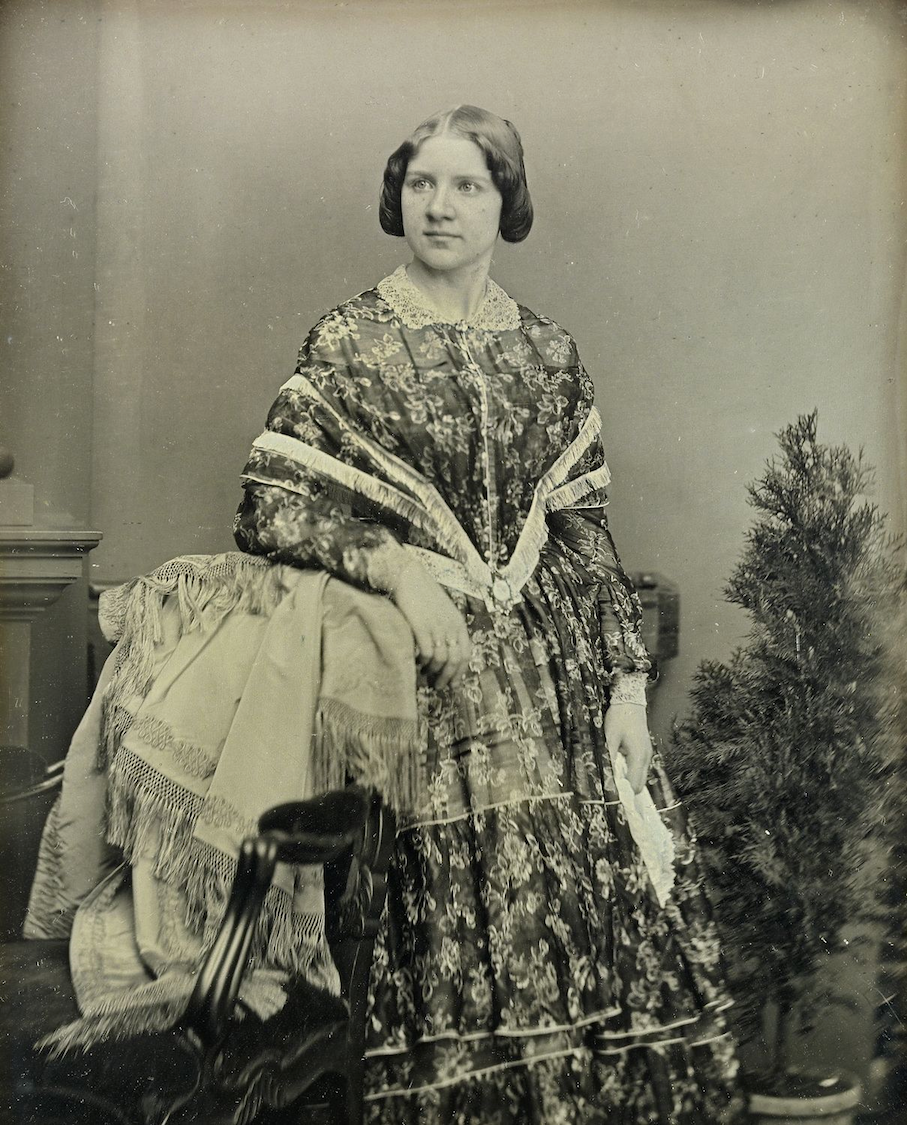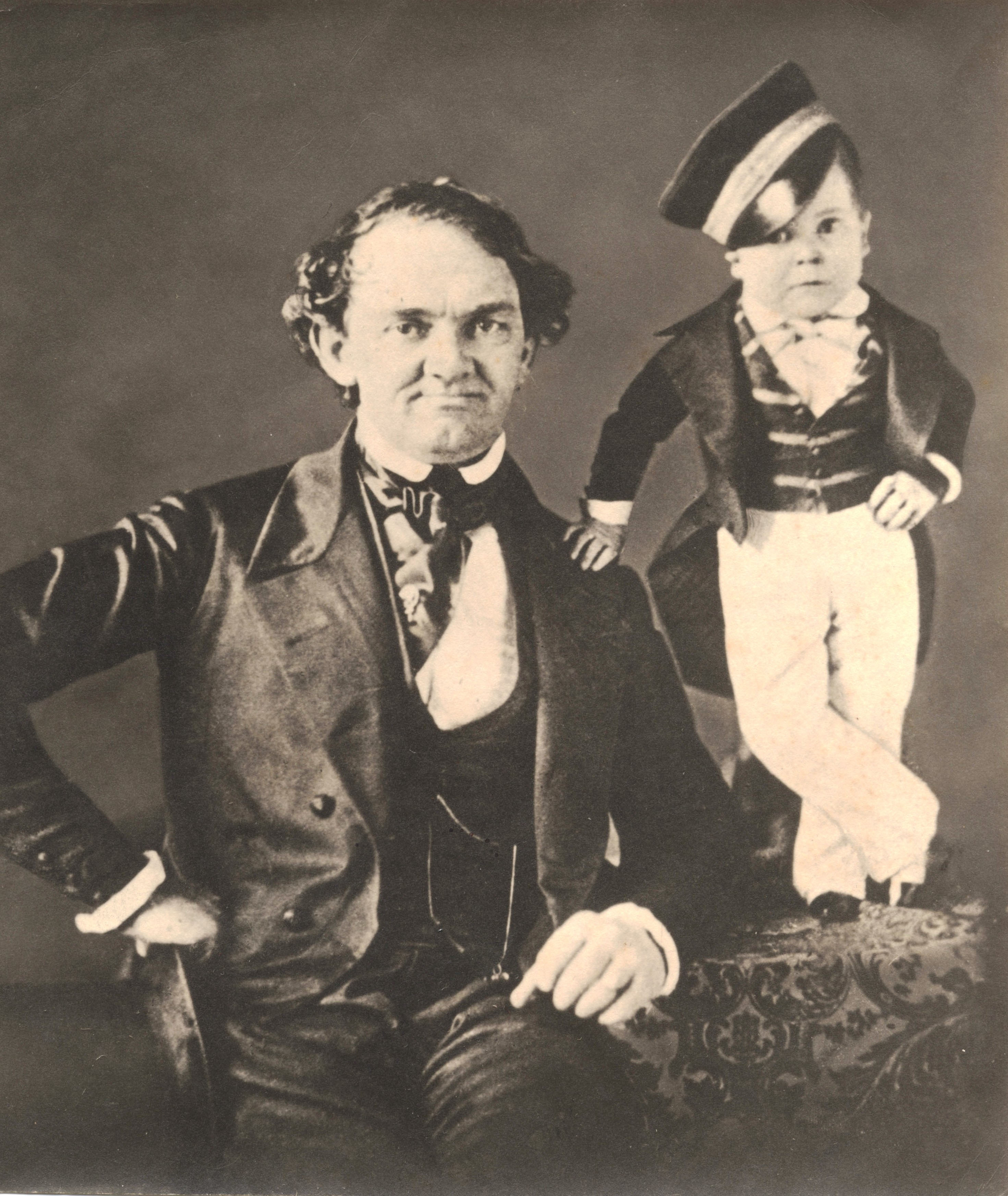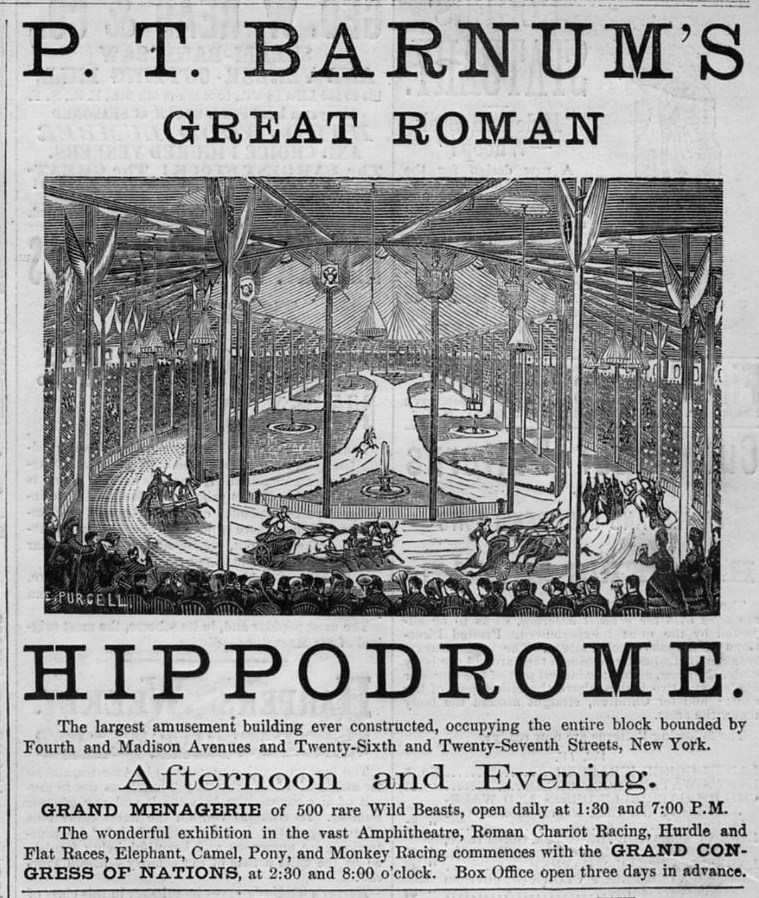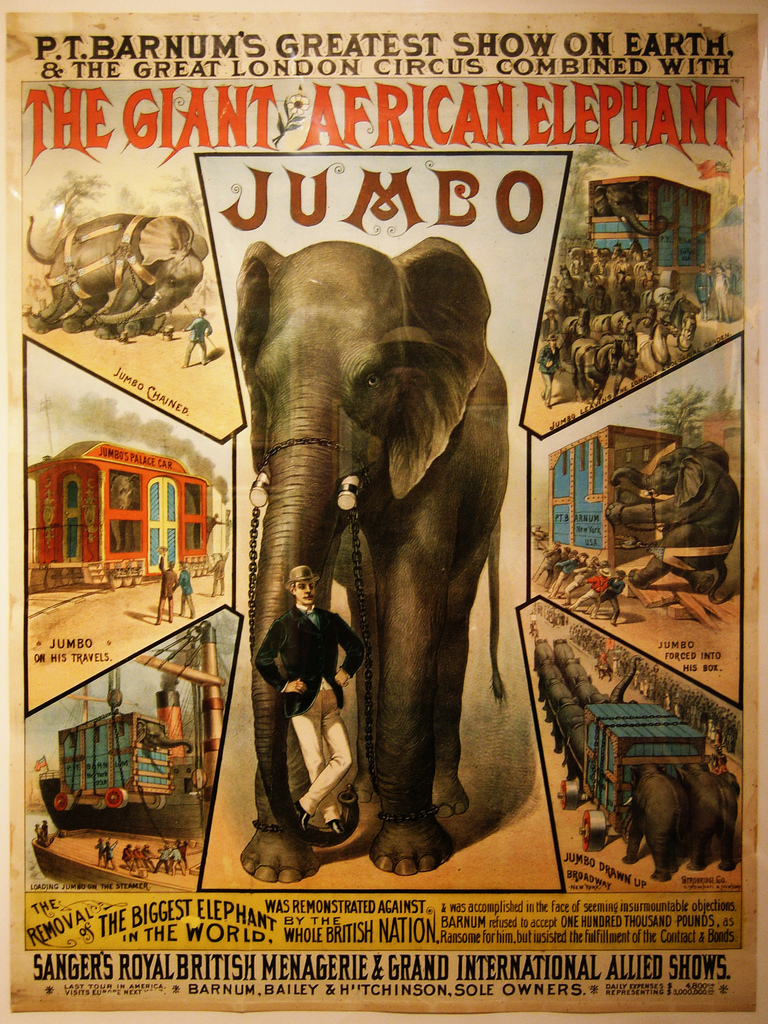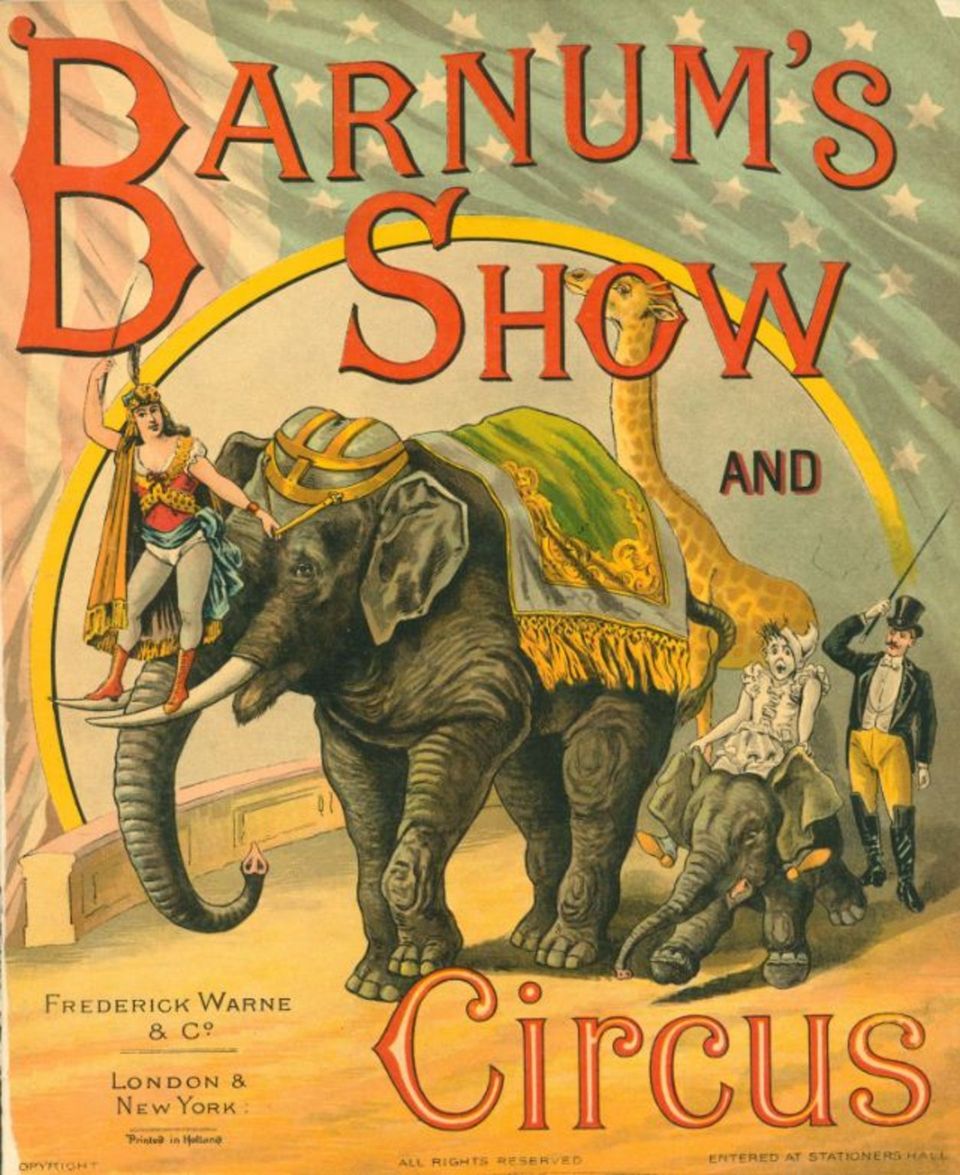 Undated picture of the circus caravan, 1880s.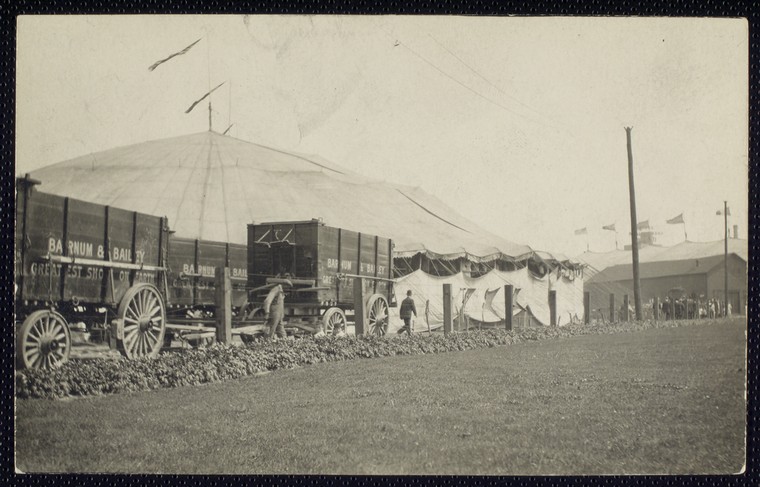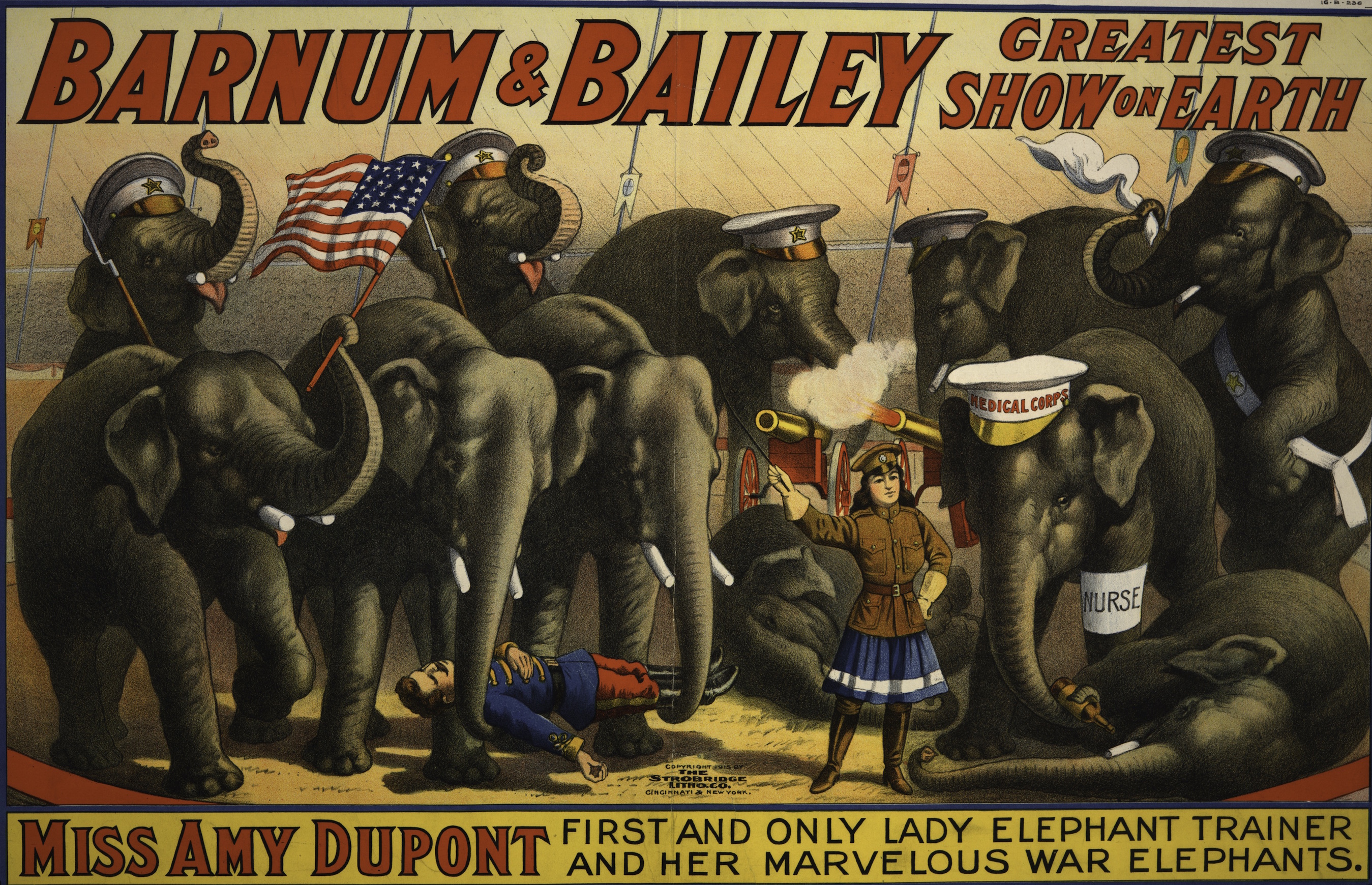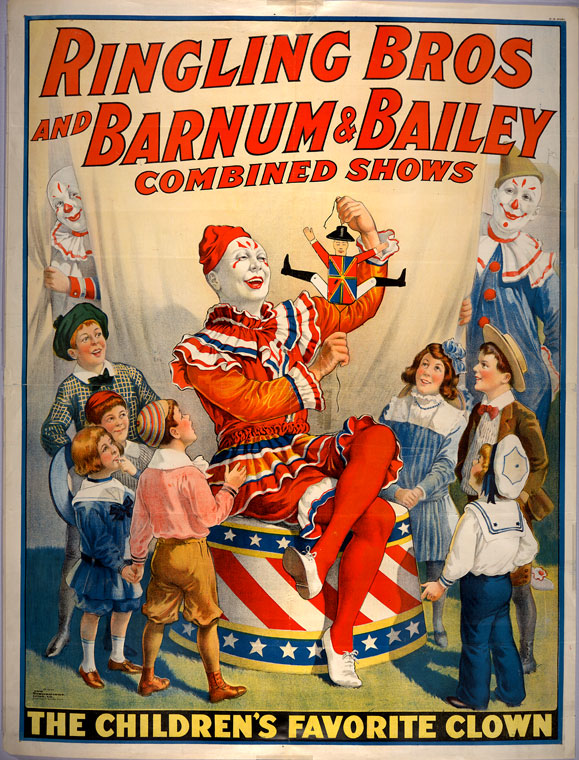 Preparing for the circus as Madison Square Garden — March 21, 1913 (Library of Congress)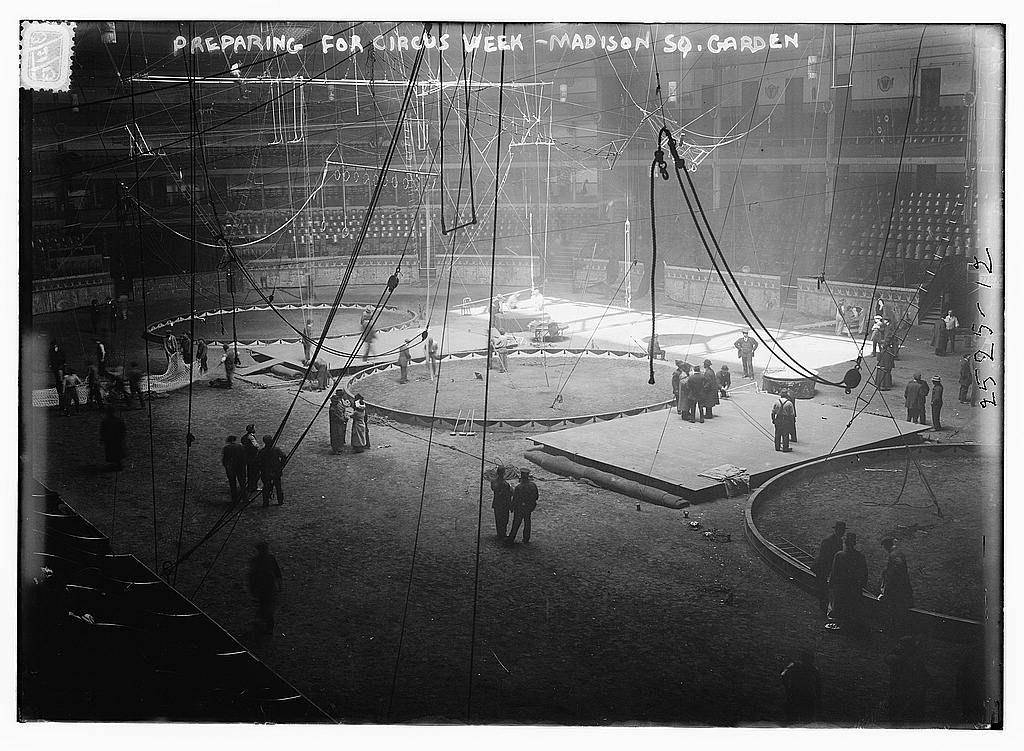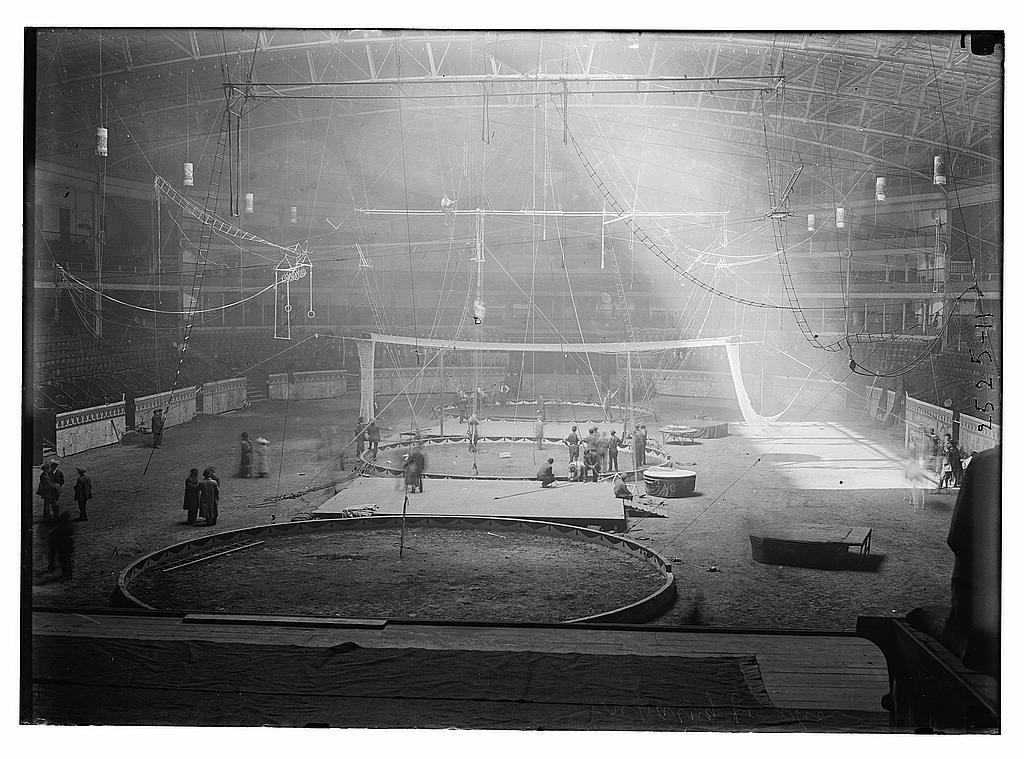 Some images from the Barnum Museum —
Tom interviewing Kathleen Maher, executive director at the Barnum Museum, in front of the Feejee Mermaid!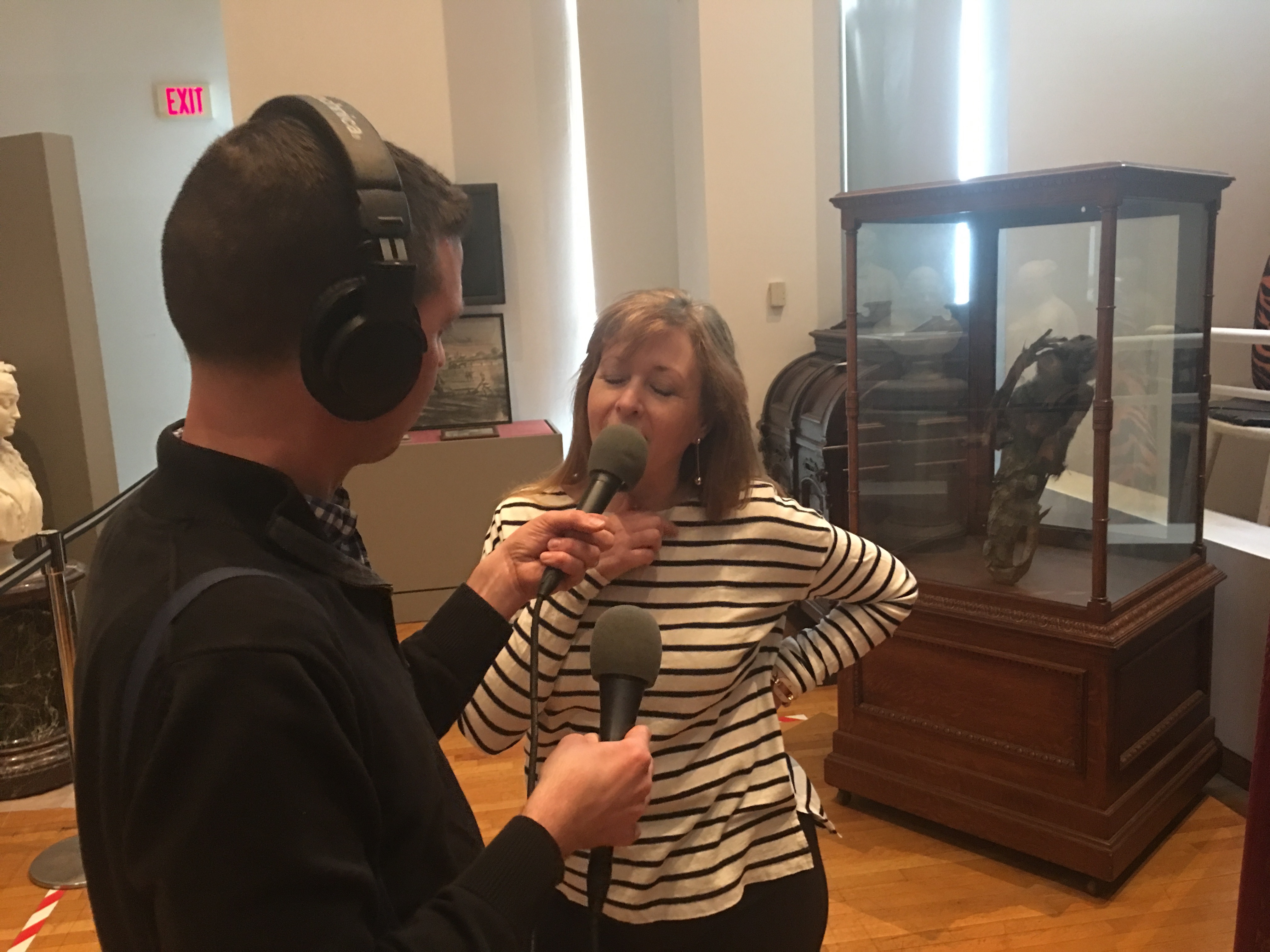 P. T. Barnum's top hat, a treasure in the Barnum Museum archives.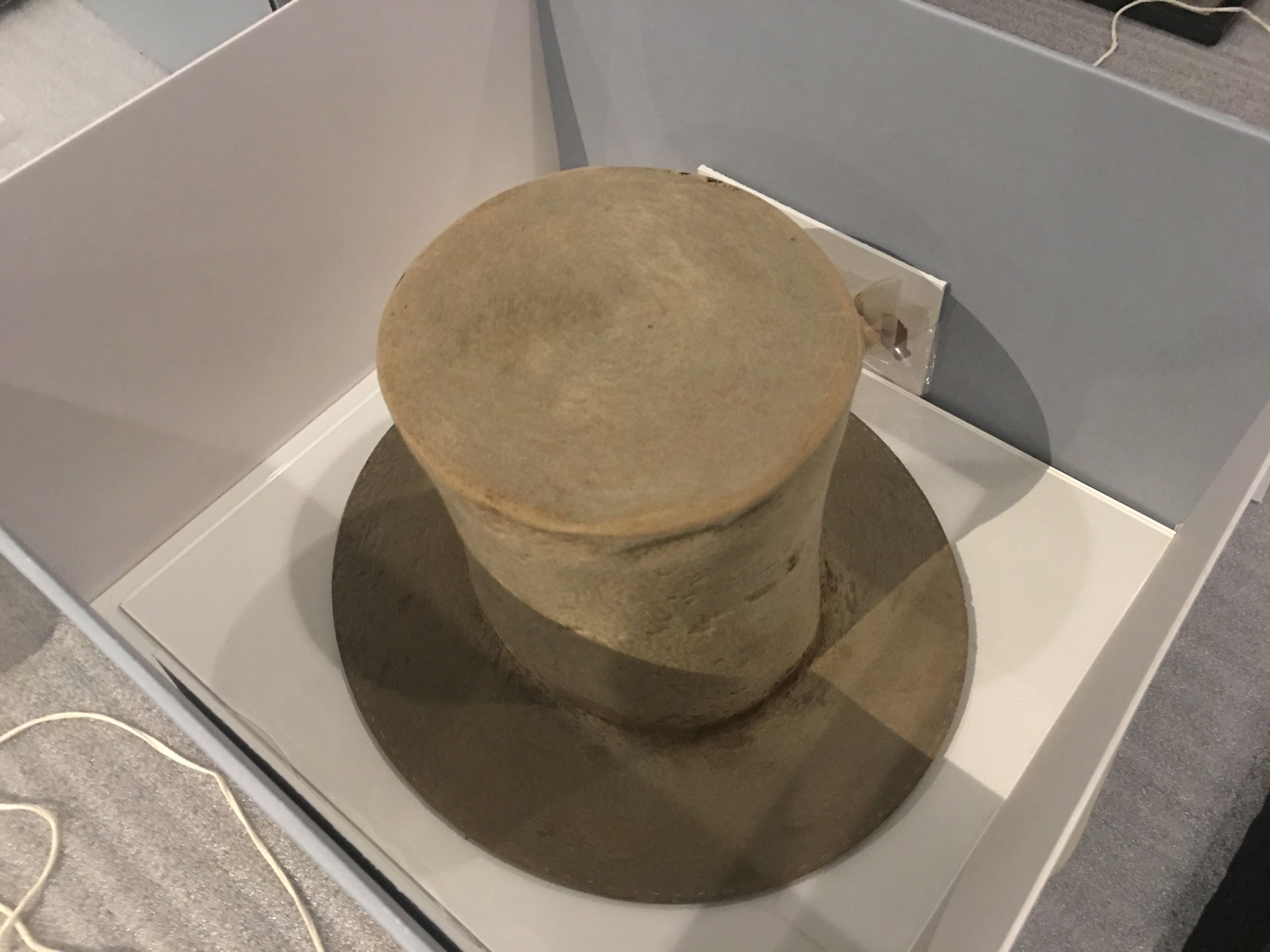 And the little suit of Tom Thumb!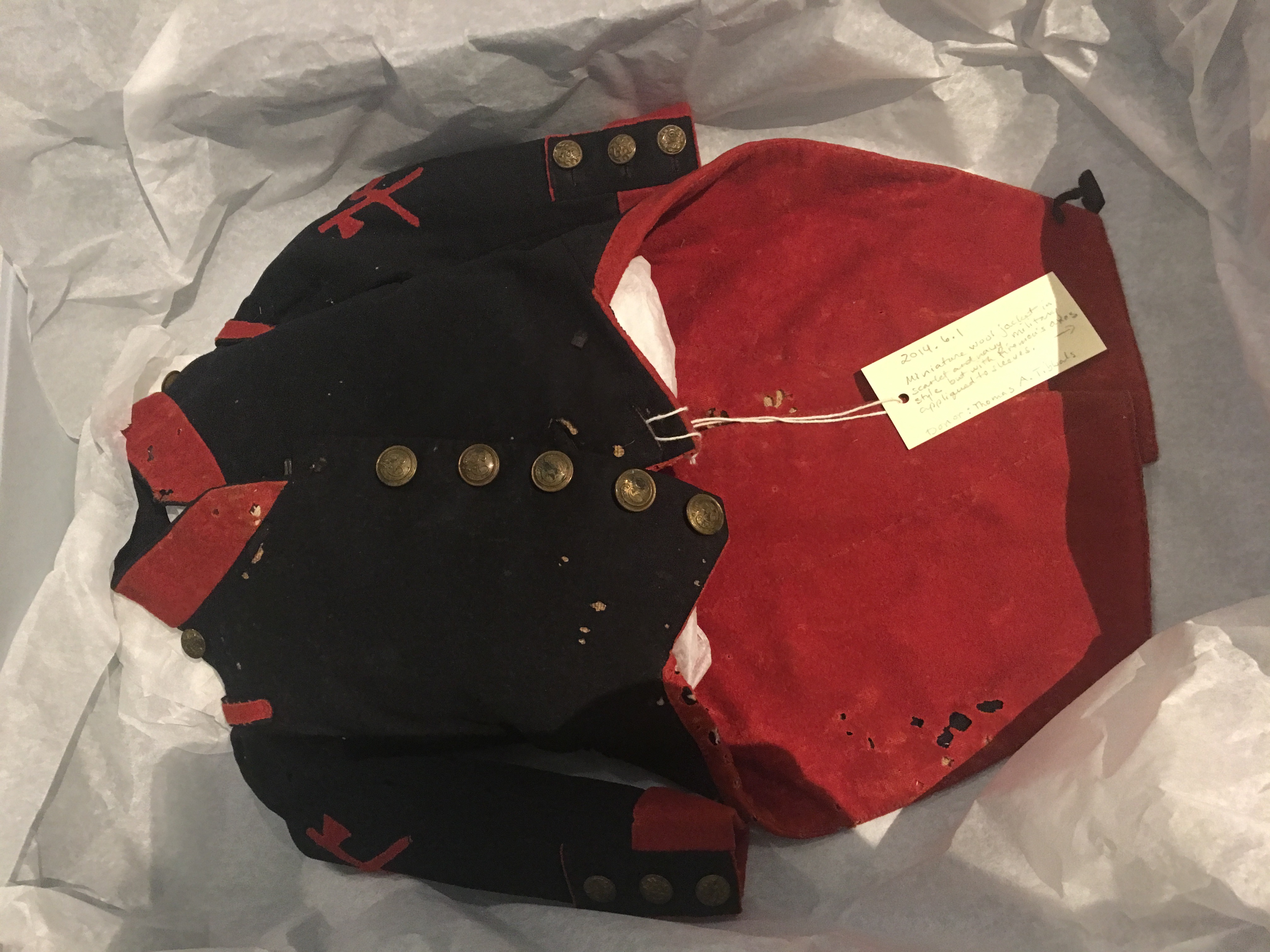 The bones of a centaur — half man, half horse.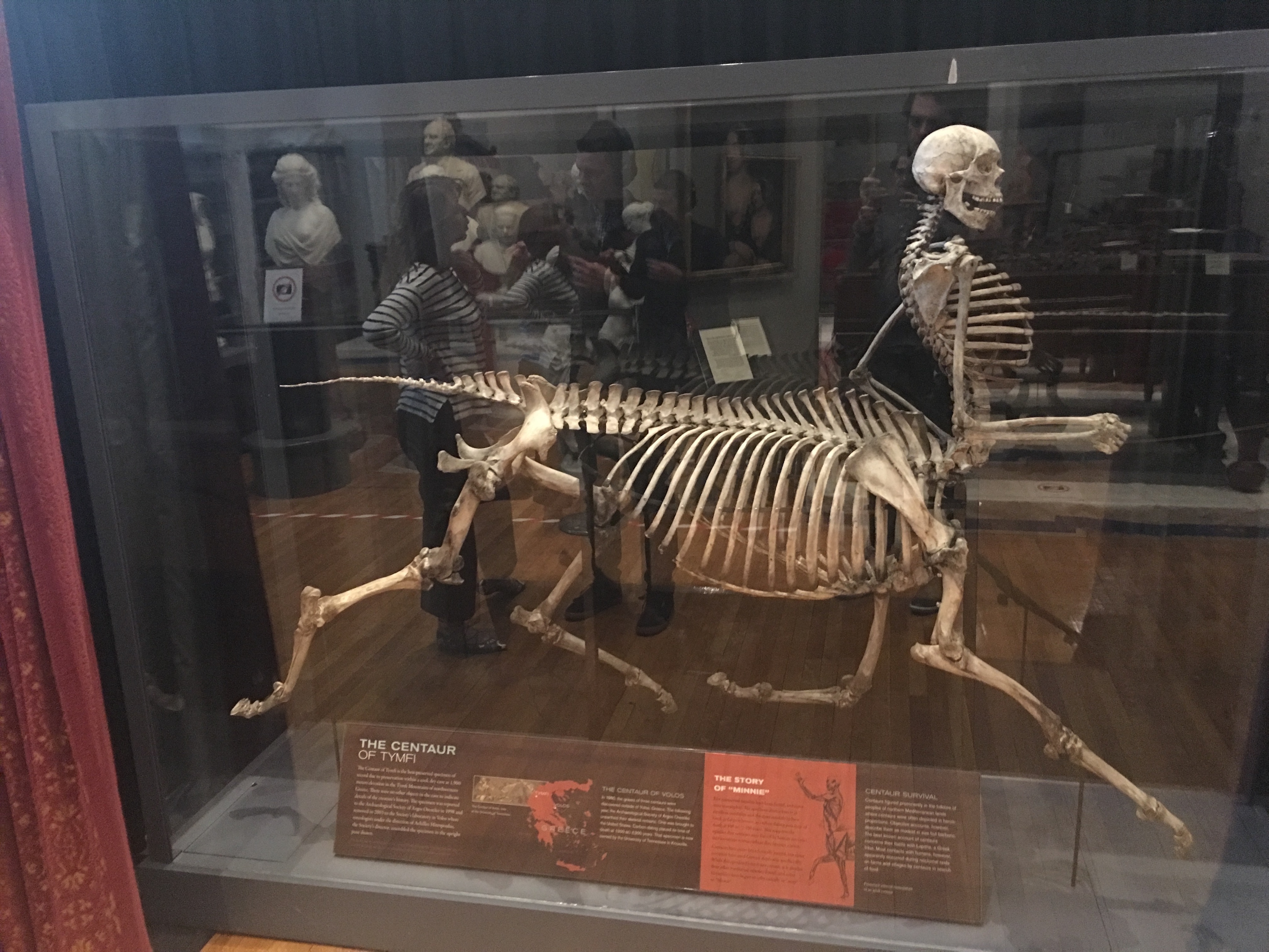 At the graves of PT Barnum and Charles Stratton aka Tom Thumb.