Up in one of those difficult-to-find rooms at the Metropolitan Museum of Art — so difficult that perhaps it simply vanishes after you leave it — is a series of 27 small oil paintings that one must view with a magnifying glass.
The subjects of the paintings all reside in the same universe — a somber day and evening in New York City, sometime in 1808. These are not meticulous recreations of city streets and resident life. These are the memories of a man at the end of his life recalling the city of his childhood.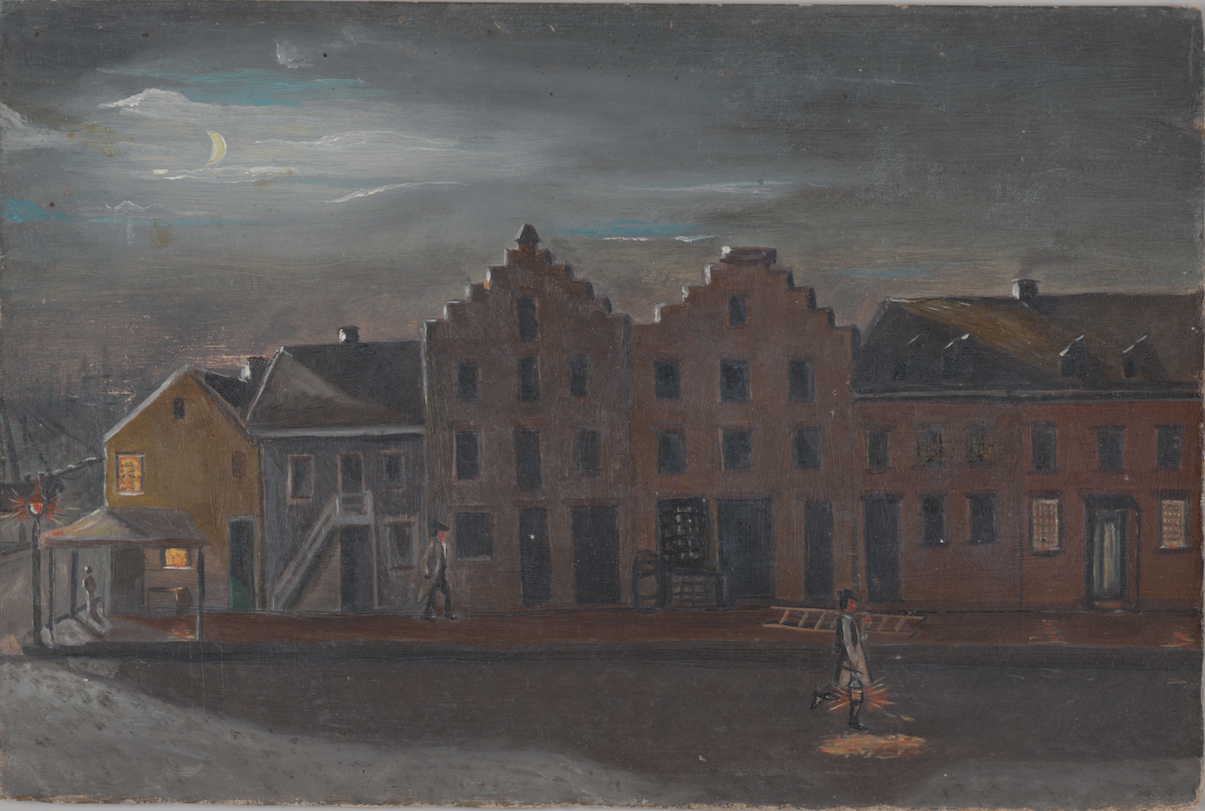 The artist's name is William P. Chappel, a tinsmith of Huguenot lineage who dabbled in painting and shared its joys with his children. His son Alonzo Chappel would become a renown painter and illustrator.
In the Met's transfixing City of Memory: William Chappel's View of Early 19th-Century New York, you are looking at a folk artist bringing his childhood to life, moments that calmed or disturbed him. Recollections that are visualized in clean, flat paintings that are deceptively simple.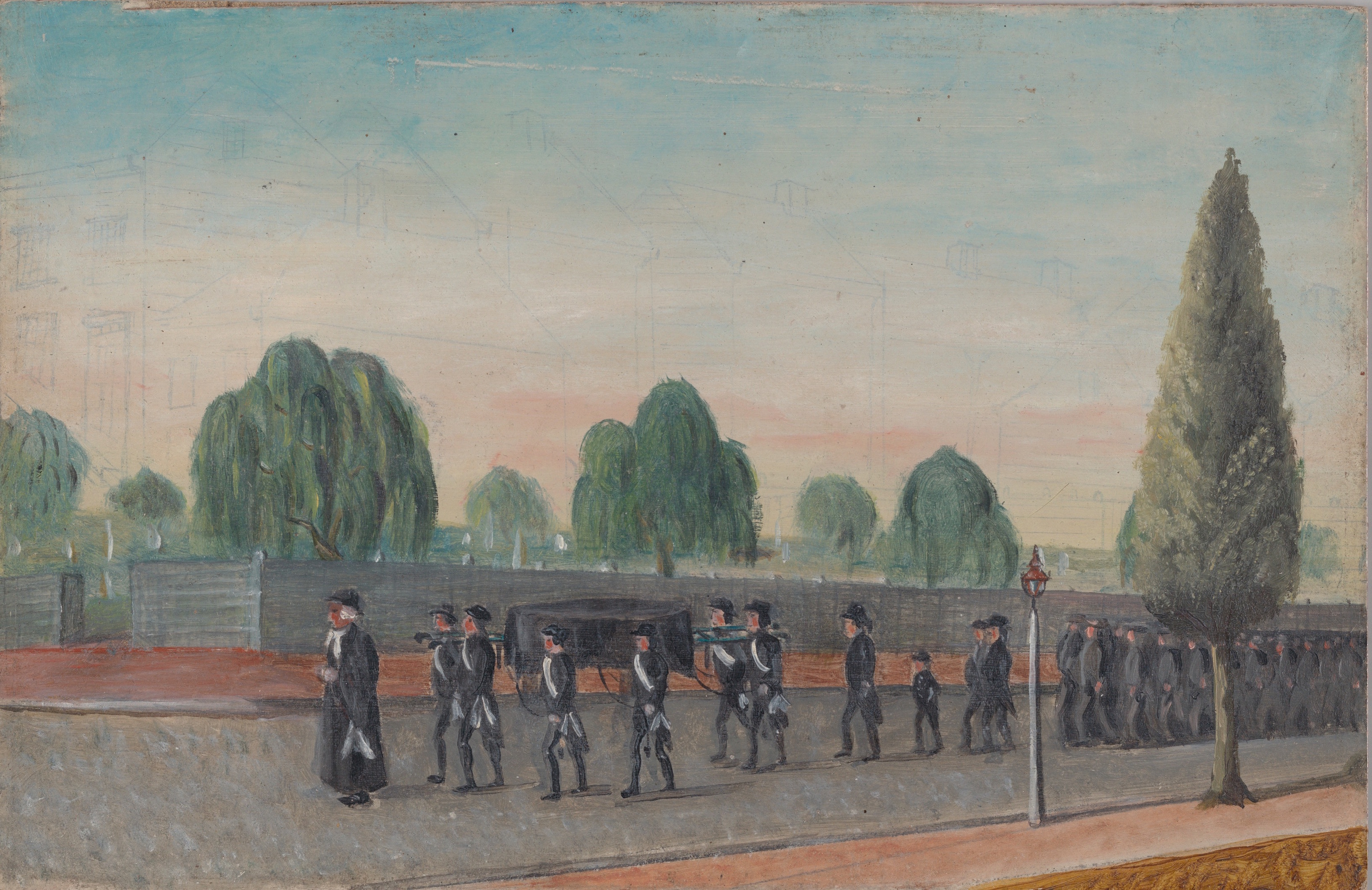 This is why you need the magnifying glass. Chappel's paintings have a unique, almost 3-D quality when viewed close up (unable to be duplicated in the images in this blog post, I should add). Staring at them closely brings out affecting, sweet, even troubling details of normal New  York affairs.
Chappel visualizes people in their every day routines — chimney sweeps, lamplighters, watchmen. People gather at the waterfront for some light bathing or a revenant baptism.  Firemen gamely eject water from city hoses at rivals. Two paintings depict funerals. Several note places that will be familiar to students of New York City history — the shipyards of Corlears Hook, the Fly Market, the Bull's Head Tavern.
Wanna see New York with a really inadequate-looking sewer system? They've got it. Oh and ever wonder how they dealt with stray dogs in Old New York? Chappel's got you covered.
The Met has done a brilliant job contextualizing these paintings. You can literally stroll through old New York by viewing the images based on their location on a map.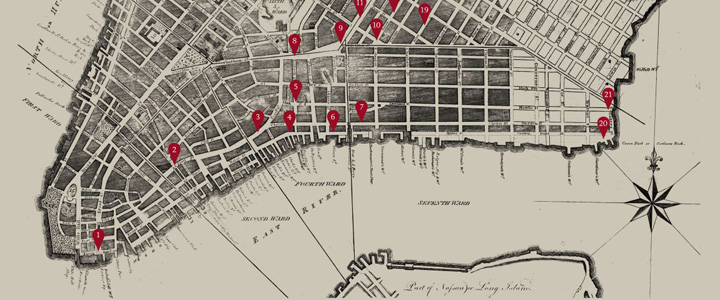 City of Memory is an exceptionally charming and all too brief visit to New York's past. The room is next to the Met's grand visible storage section — officially the Henry R. Luce Center for the Study of American Art –  and once you're in there, among the overwhelming cabinets of history, you may wonder if you had just seen any paintings at all. But they're worth searching out.
(May I recommend pairing this with The Mysterious Landscapes of Hercules Segers, another show in miniature, exploring the visionary works of the Dutch printmaker. Bring your glasses).
City of Memory: William Chappel's View of Early 19th-Century New York
Located in the mezzanine level of the American Wing.
On view until May 14, 2017