This April we will be recording a show in front of a live audience that will be released as an upcoming podcast — in honor of the 10th anniversary of recording the first episode of the Bowery Boys: New York City History. And we would really, really love for you to be a part of it.
Yes, believe it or not, the first episode of our podcast came out in the middle of June 2007!
On April 9th we will be making our debut appearance in the fifth annual NYC Podfest, a weekend of live podcast extravaganzas, hosted by the Bell House, the Gowanus, Brooklyn, venue best known to New York podcast lovers for hosting events for shows like Stuff You Should Know and Slate Political Gabfest.
The Bowery Boys 10th Anniversary Celebration will be our biggest live show to date. We'll be on stage talking about how we managed to make it an entire decade, giving you some hilarious back stories on some of your favorite episodes, with some fun and games thrown in. We'll be talking about Peter Stuyvesant, Billie Holiday, Boss Tweed, P.T. Barnum, Jane Jacobs, Stanford White and of course Robert Moses!
And the show will be hosted by Nat Towsen, the debonair East Village comedy impresario and host of the Nat Towsen's Downtown Variety Hour at UCB East.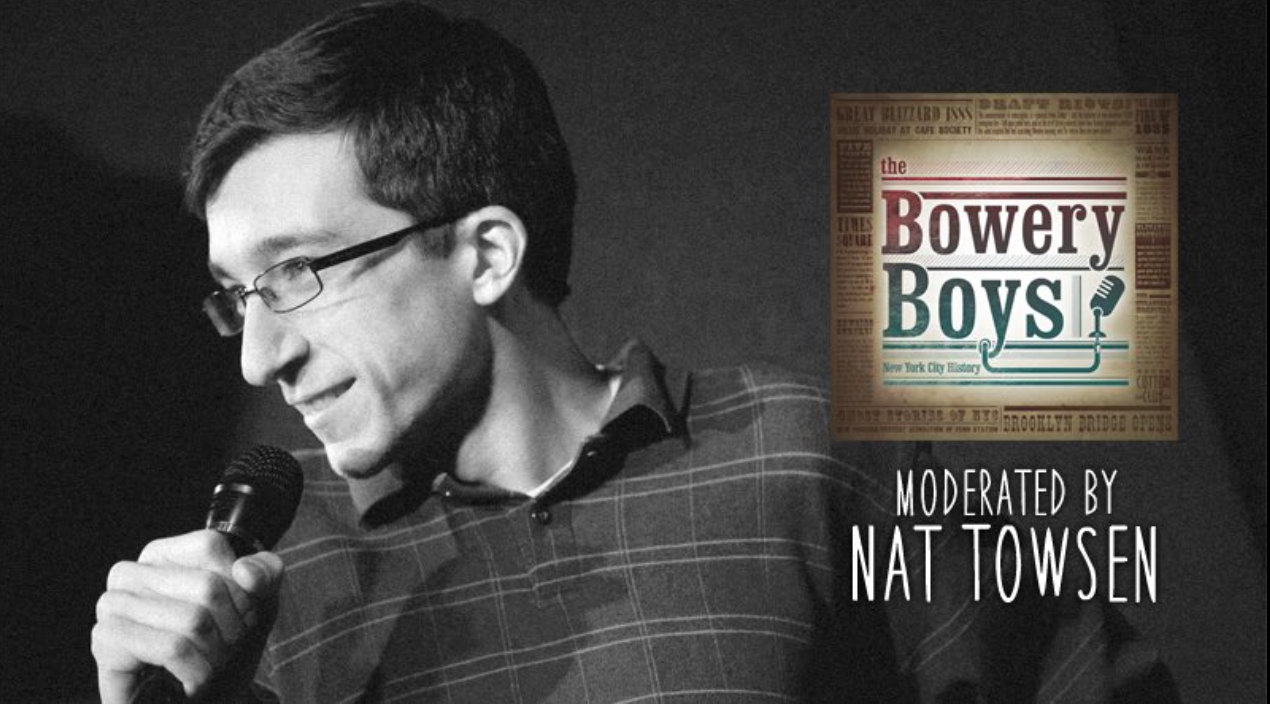 So please join us! Get your tickets now at the Bell House website.
SUN, APRIL 9, 2017
Doors: 3:30 pm

 / 

Show: 4:00 pm
$15 adv / $20 dos
(By the way, can you guess where the picture at the top of this post was taken?)