PODCAST Edgar Allan Poe was a wanderer — looking for work, for love, for meaning. That's why so many American cities can lay claim to a small aspect of his legacy. Baltimore, Boston, Richmond and Philadelphia all have their own stories to tell about the great writer. In this show, we spotlight the imprint Poe made upon New York City.
Poe was in New York both on the year of his birth (as the child of two stage actors) and on the year of his death (fleeing his mournful, longtime home in Fordham). Throughout out his life he came back — again and again — discovering inspiration in the prosperous, growing city of the 1830s and 40s. He lived in Greenwich Village and the Lower East Side. And for a time, he also lived in the area of today's Upper West Side, in a farmhouse where he conjured to vivid life his most successful poem — "The Raven".
The Poe Cottage in the Bronx is the only extant building where Poe (and his young sickly wife Virginia) actually lived, a modest abode that's a rare example of surviving working-class housing from the mid 19th century. Through tragedy, Poe sought solitude in the surrounding mounts and fields of Westchester County. The majestic High Bridge would be of a particular strange comfort.
This is a story both of Poe himself and the fragments of buildings and homes left behind with his name attached to them. In many neighborhoods of New York, you can linger with the ghost of Edgar Allan Poe himself.
---
The Bowery Boys: New York City History podcast is brought to you …. by you!
We are now producing a new Bowery Boys podcast every week. We're also looking to improve the show in other ways and expand in other ways as well — through publishing, social media, live events and other forms of media. But we can only do this with your help!
We are now a member of Patreon, a patronage platform where you can support your favorite content creators for as little as a $1 a month.
Please visit our page on Patreon and watch a short video of us recording the show and talking about our expansion plans. If you'd like to help out, there are five different pledge levels (and with clever names too — Mannahatta, New Amsterdam, Five Points, Gilded Age, Jazz Age and Empire State). Check them out and consider being a sponsor.
We greatly appreciate our listeners and readers and thank you for joining us on this journey so far.
---
Title page of Poe's first printed work in New York — Poems (1831) published by Elam Bliss.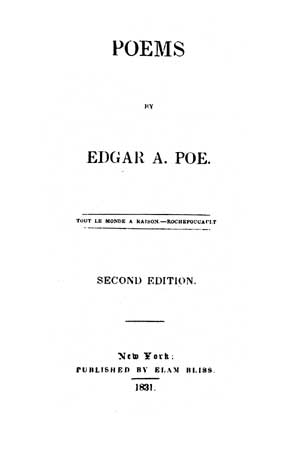 Poe frequently read his works at the University of the City of New York (today's New York University), especially following his successes with 'The Raven'.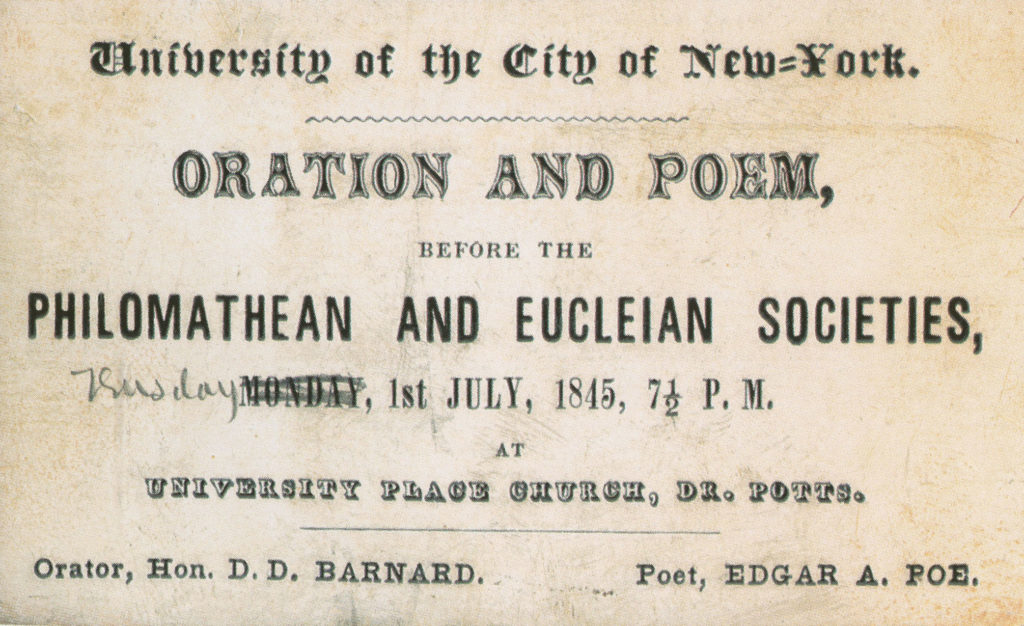 An illustration by Édouard Manet (1832 – 1883) for Le corbeau (The Raven), from The Morgan Library & Museum collection (and featured in their marvelous show from a few years ago Edgar Allan Poe: Terror of the Soul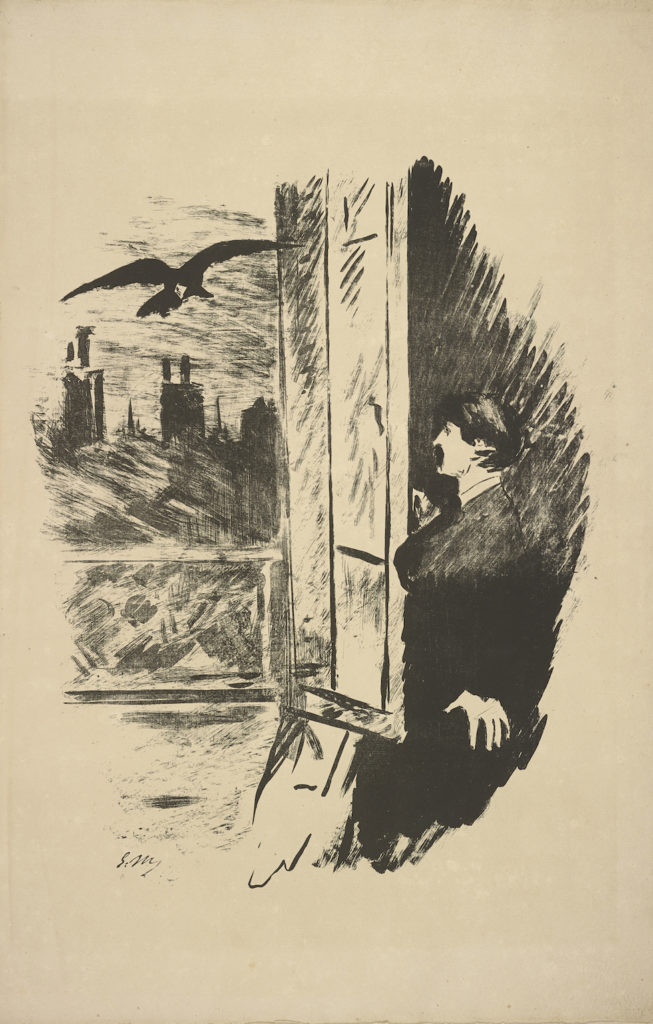 Edgar Allan Poe on the High Bridge, an imagining made by illustrator Bernard (B. J.) Rosenmeyer, circa 1930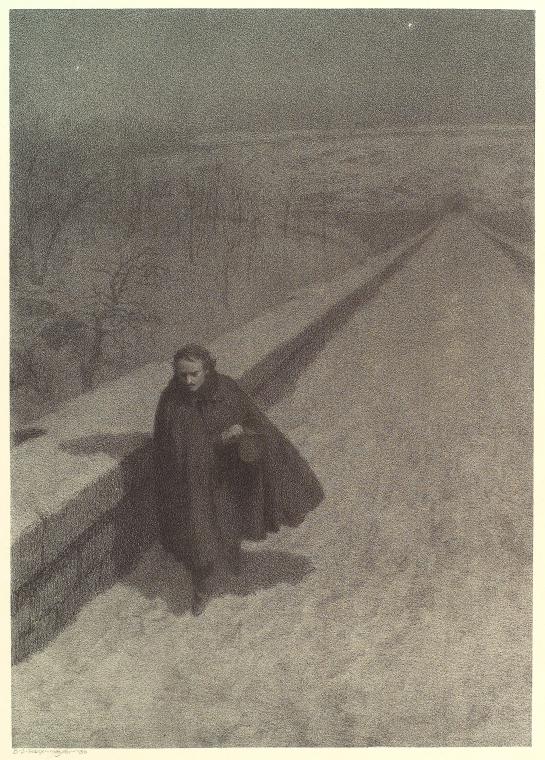 The Poe Cottage — as imagined in illustrations (courtesy the New York Public Library) and photographed in the decades following its occupants' deaths.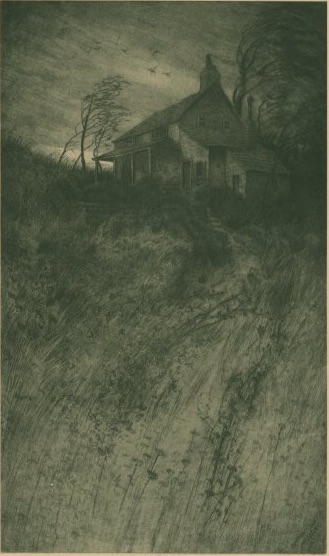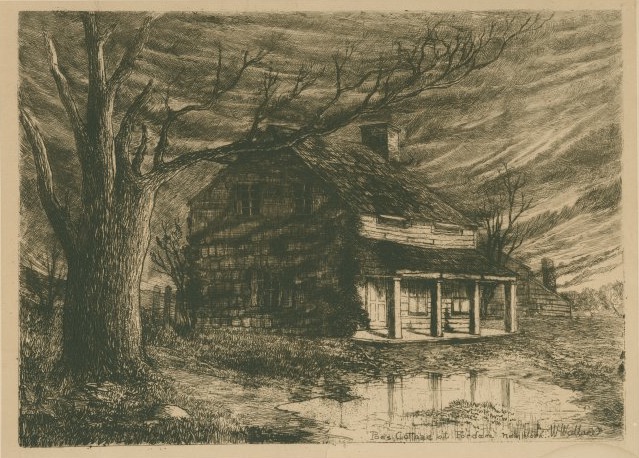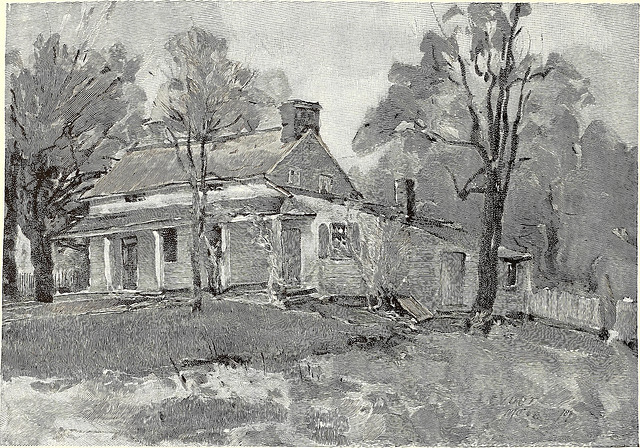 Before the cottage was moved to Poe Park (1898)…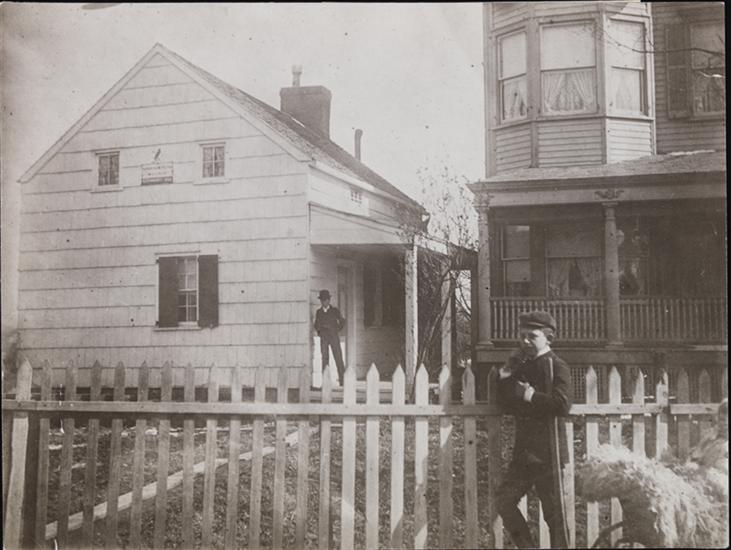 ..and after, in 1918.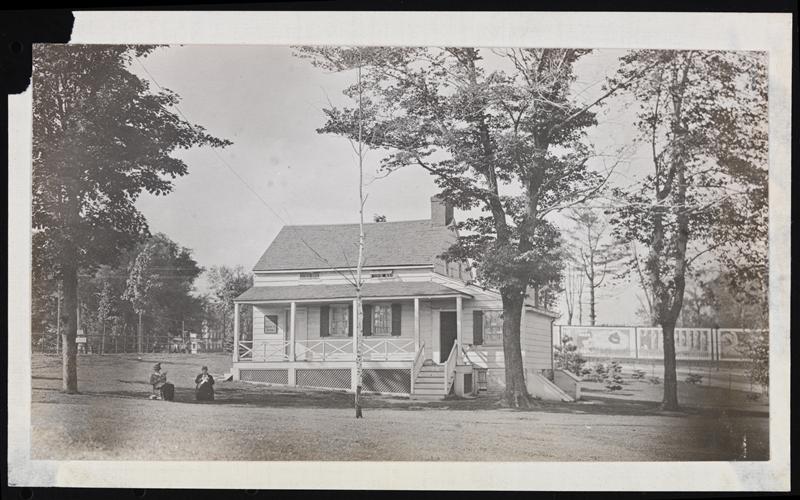 The Brennan farmhouse, in the area of today's Upper West Side (pictured here in 1879)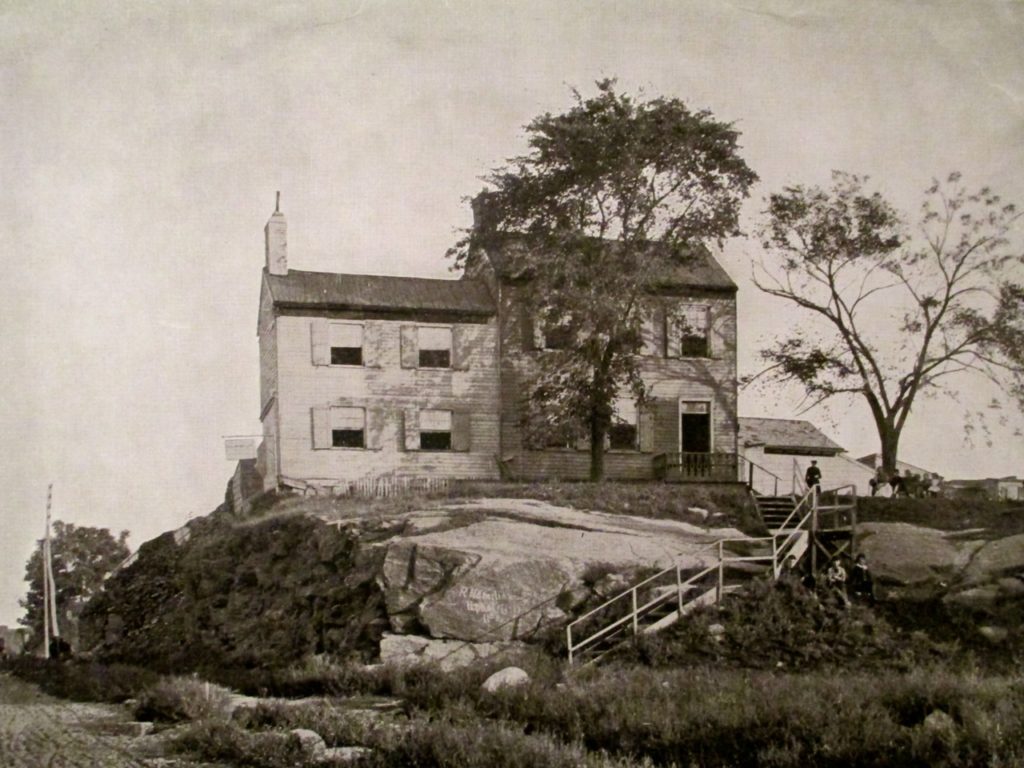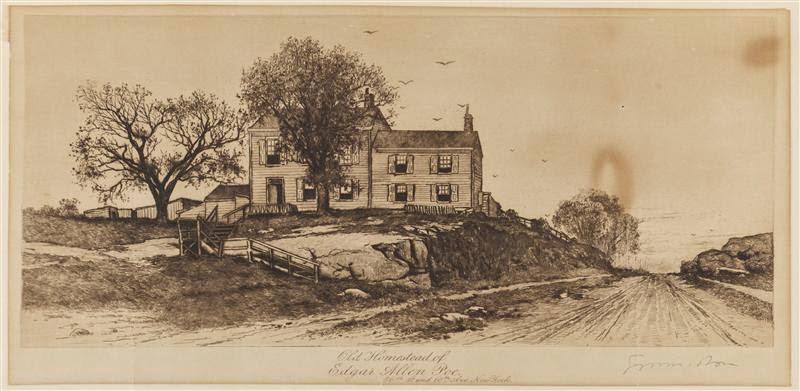 Mount Tom, the rocky patch where Poe often sat pondering the waters of the Hudson River. You can still find inspiration here; the mount is located in Riverside Park.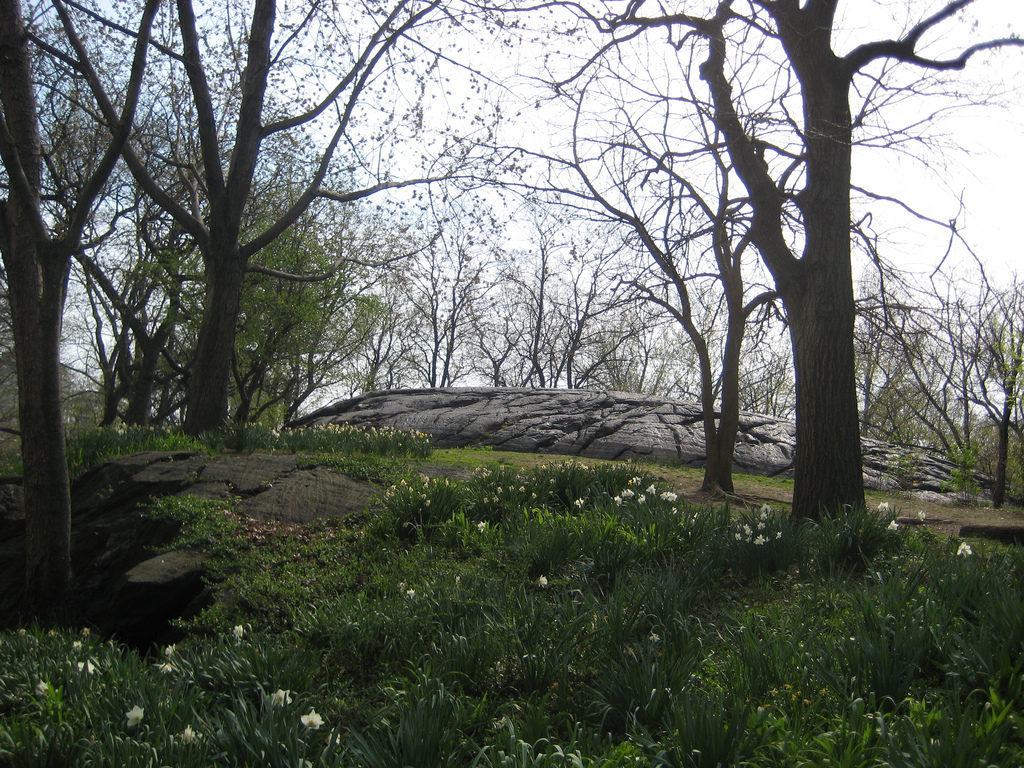 A daguerreotype of Poe, 1848. Courtesy Library of Congress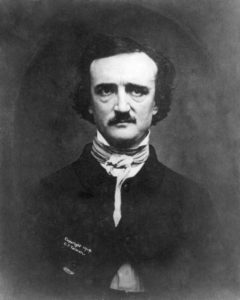 The Raven, read by Vincent Price:

Images from the Poe Cottage from last weekend. Visit the cottage this fall! Check out their website for more information. They have an audio tour of the house and park, but we highly suggest you get in on one of their tours.