'THE FIRST' PODCAST The surprisingly rich history of Christmas lights in America.
That string of multi-colored Christmas lights wrapped around your tree (or your house) is far more influential to American history than you might think.
The first electric Christmas lights debuted in 1882, shortly after the invention of the incandescent light bulb itself, in the New York home of a Thomas Edison employee. They quickly became a vehicle for electric companies to tout the magic of electrical power.
In the process, they helped secularize very basic symbols of the Christmas season. In this episode, find out how the invention of whimsical colored lights helped redefine the holiday and create comfort and unity for millions of Americans.
PLUS: The origin story of those 'classy' lights you see wrapped around trees and lampposts on respectable urban avenues.
To get this episode, simply download it for FREE from iTunes or other podcasting services. Check here for other ways to get the show.
Subscribe to The First here so that you don't miss future episodes!
You can also listen to the show on Stitcher streaming radio from your mobile device.
Or listen to it straight from here:
HOW ELECTRIC LIGHT CHANGED CHRISTMAS FOREVER

Before electric lights, Christmas trees were adorned with candles, precariously balanced upon branches.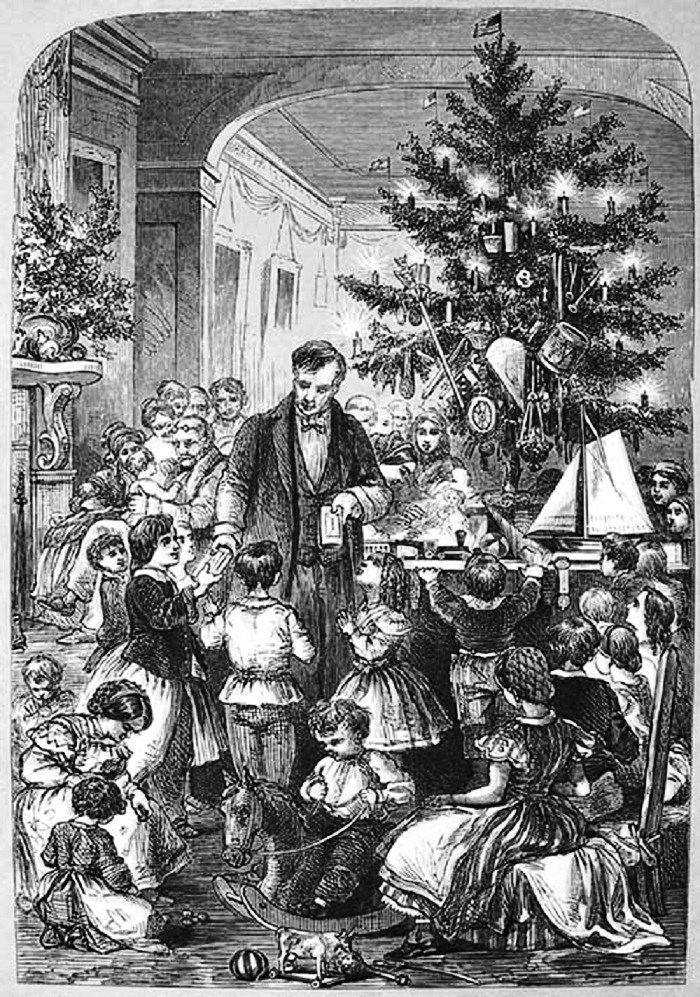 The marvelous rotating Christmas tree of Edward H. Johnson, the first tree with Christmas lights.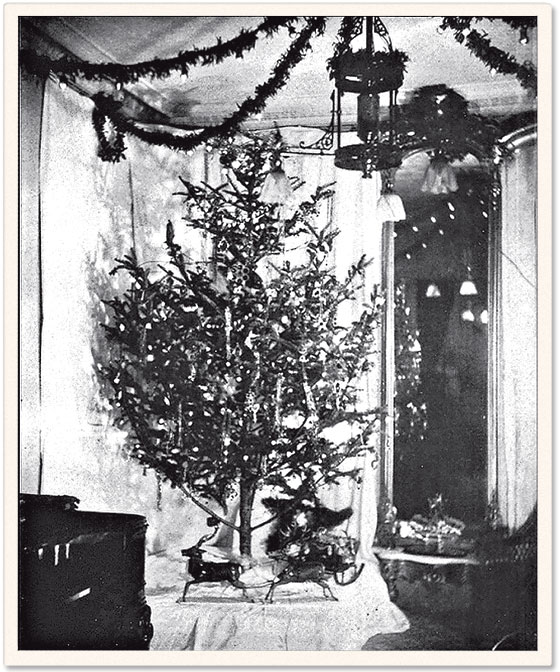 An electrically lit Christmas trees is one of the components of an 'Edison household'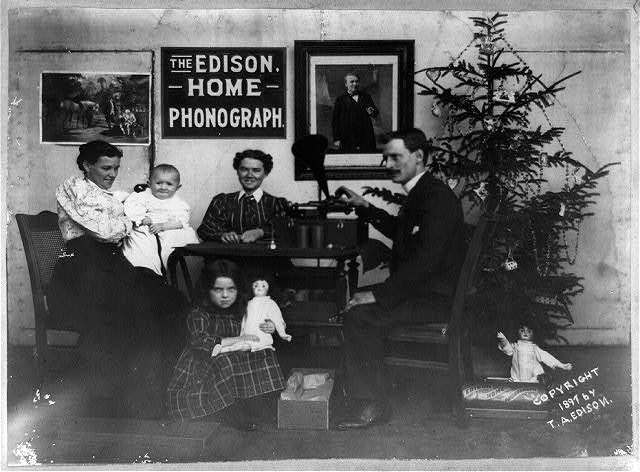 Some vivid packaging from the Edison company.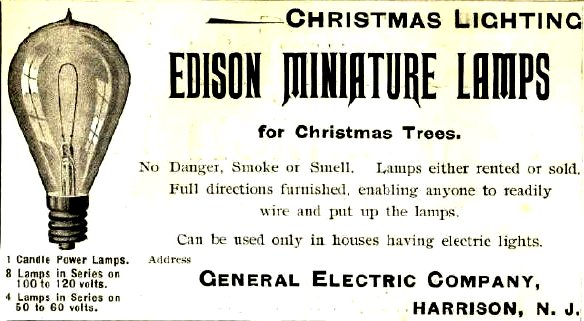 Christmas with the Ludor family, 1904. Even wealthy families could only afford to install a small number of electric lights on their trees.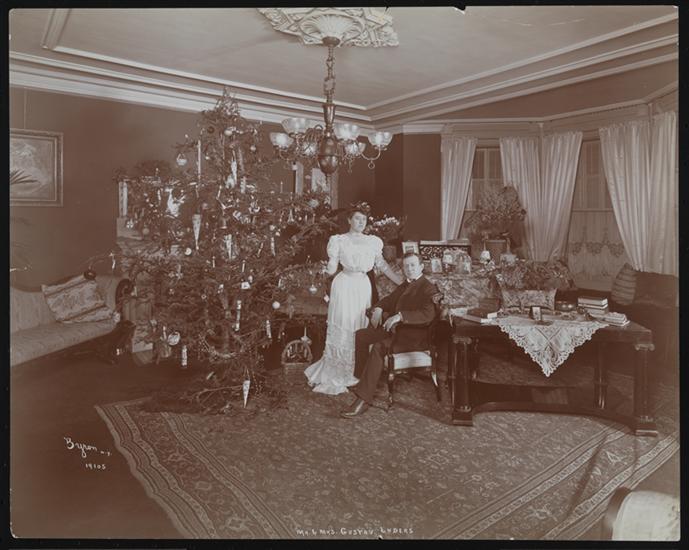 The nation's first 'community Christmas tree' in Madison Square in New York City. Read more about it here.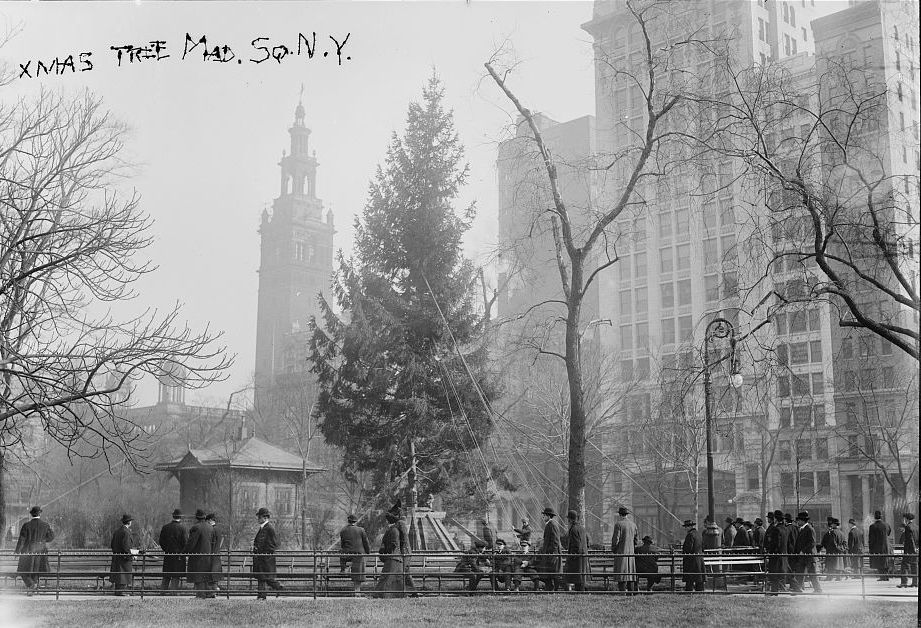 President Herbert Hoover prepares to turn on the electric lights of the National Christmas Tree, Dec. 4, 1930. Trees in Washington D.C. have been central to the popularizing of electric Christmas decorations.
From a 1957 Sears Christmas catalog, featuring bulb sets by NOMA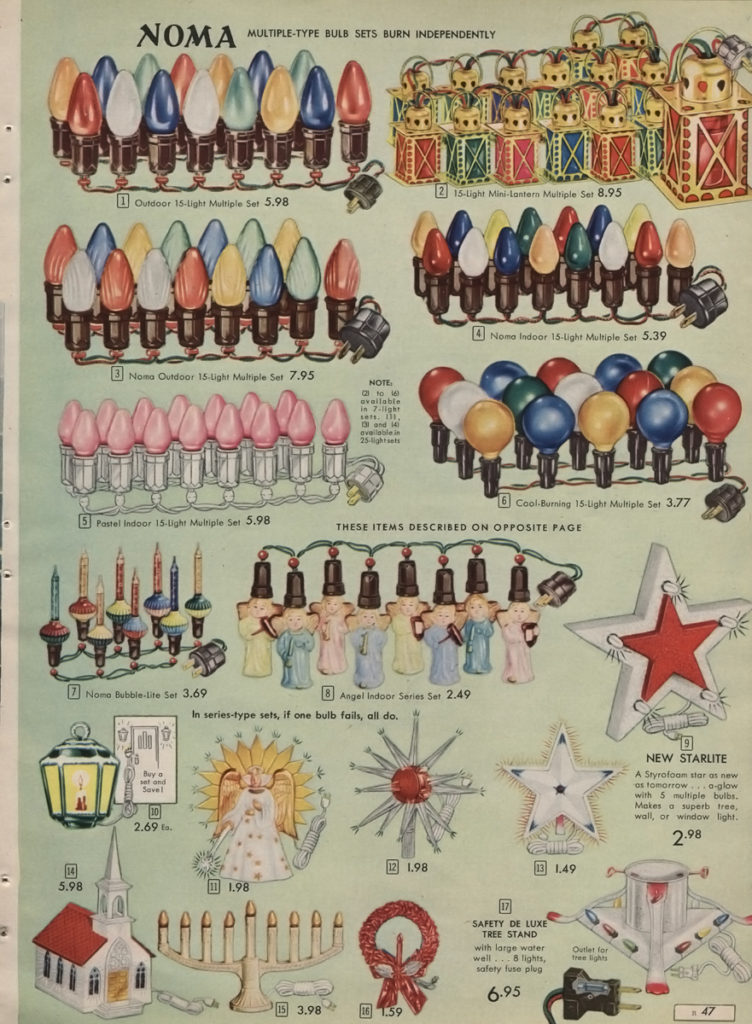 The Plaza in Kansas City, 1940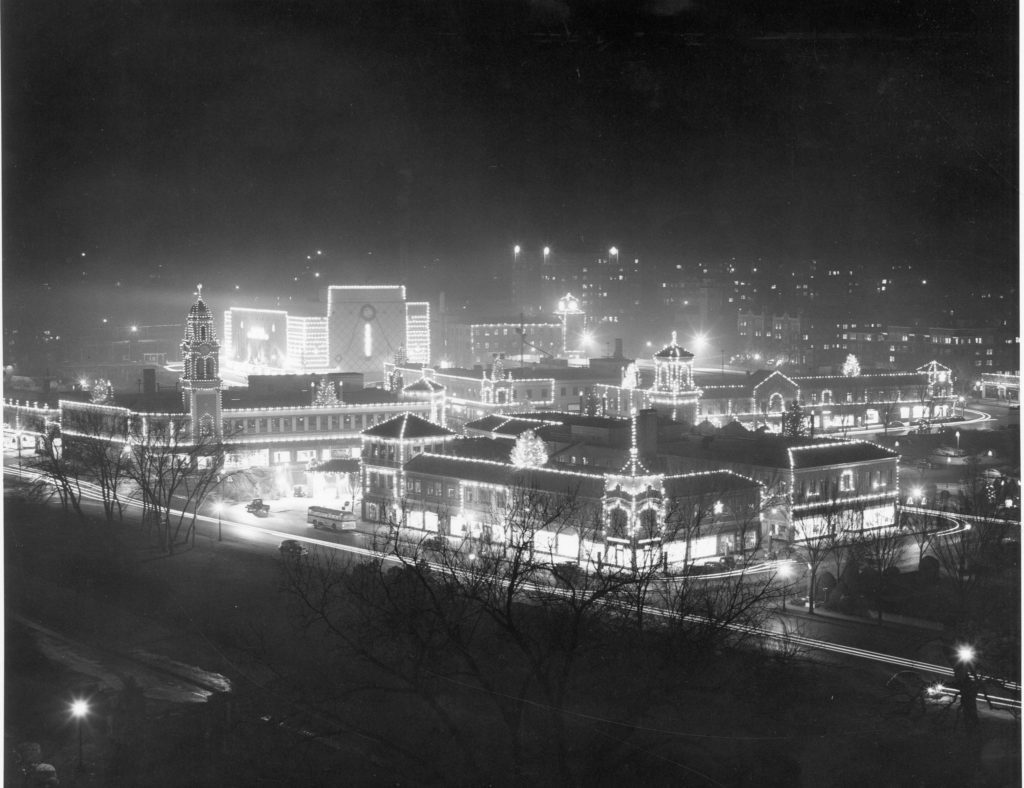 Downtown Kansas City in the 1960s, awash in Christmas lights and fine cars!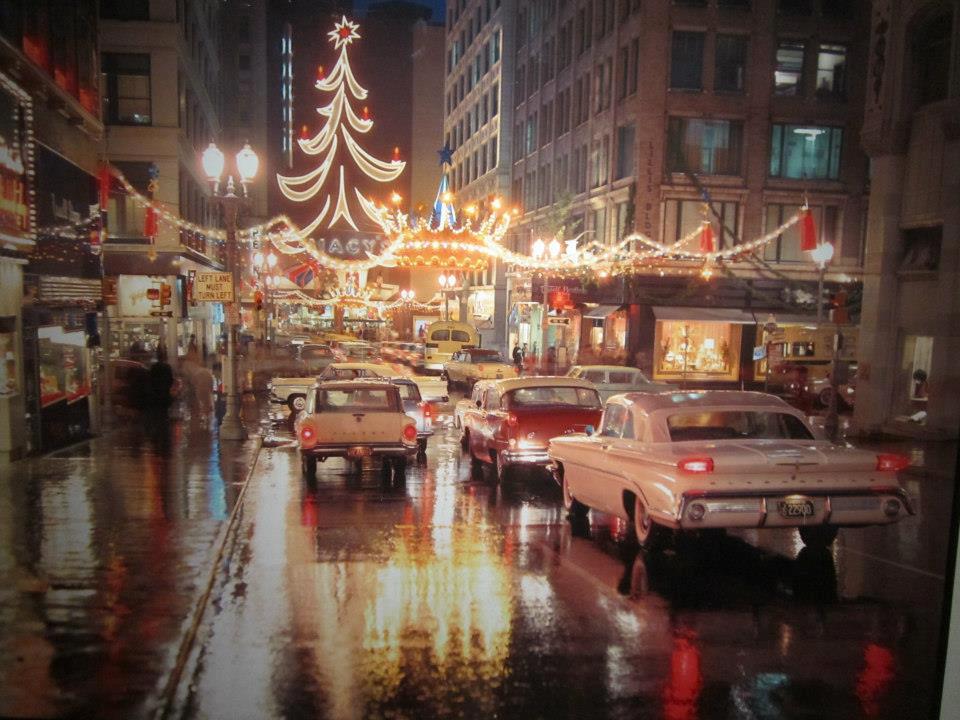 Rockefeller Center Christmas Tree in 1964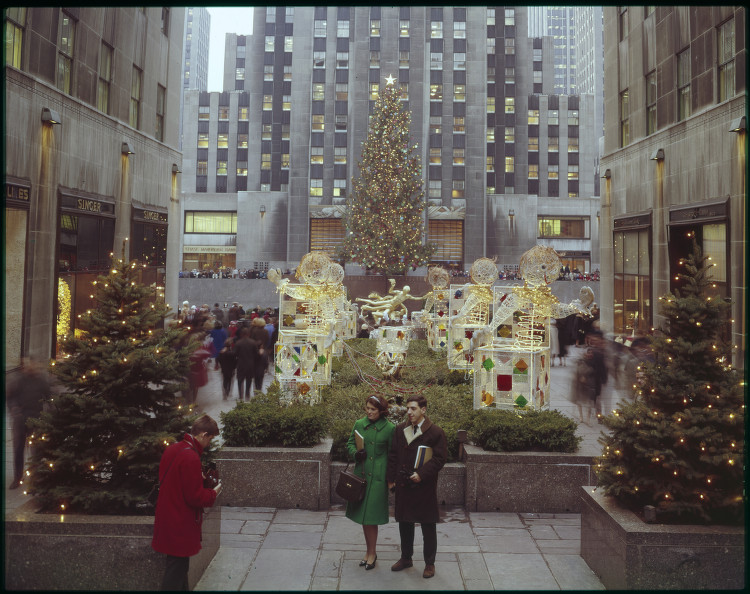 The Griswolds may have over done it in the film Christmas Vacation.