PODCAST The Bowery Boys celebrate the end of the year by sitting down with Roz Chast, who has been contributing cartoons to the New Yorker since 1978. She's also the author of the New York Times best-selling graphic memoir Can't We Talk About Something More Pleasant?
Chast's new book Going into Town: A Love Letter to New York is a guidebook to living in — and loving — New York. Tom and Greg discuss her childhood in Brooklyn, life on the Upper West Side in the '70s and '80s, her favorite diner (which is still open!), working at the New Yorker, and much more.
LISTEN HERE: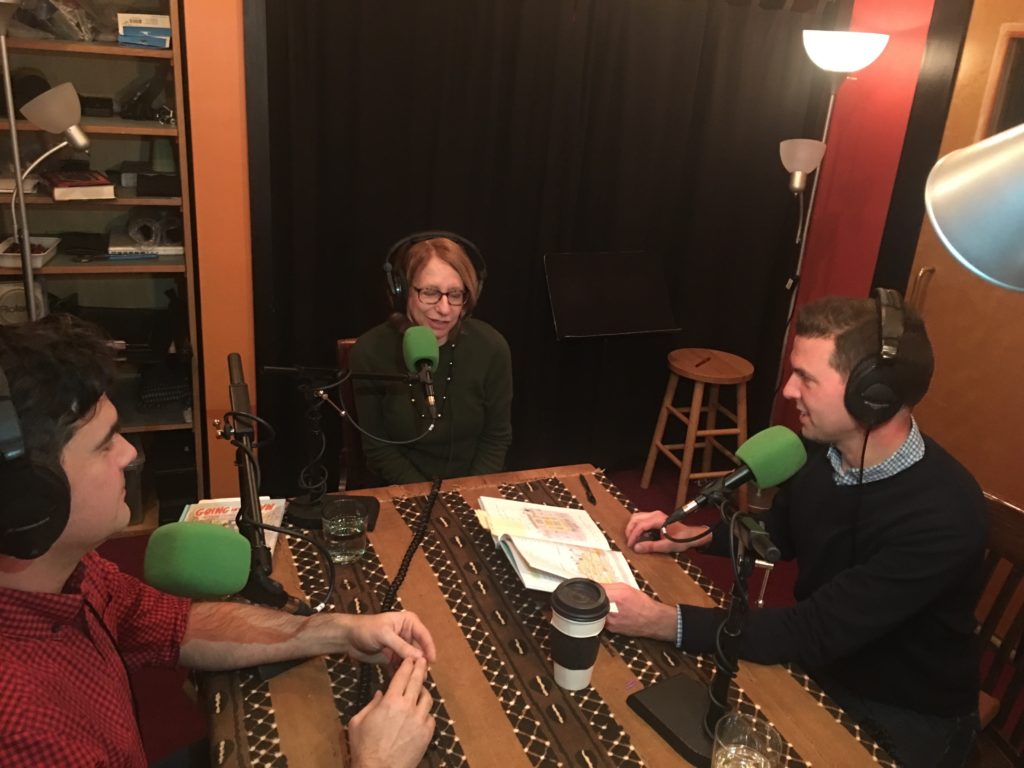 To download this episode and subscribe to our show for free, visit iTunes or other podcasting services or get it straight from our satellite site.
You can also listen to the show on Google Music, Stitcher streaming radio and TuneIn streaming radio from your mobile devices.
___________________________________________________________________________
The Bowery Boys: New York City History podcast is brought to you …. by you!
We are now producing a new Bowery Boys podcast every week.  We're also looking to improve the show in other ways and expand in other ways as well — through publishing, social media, live events and other forms of media.  But we can only do this with your help!
We are now a member of Patreon, a patronage platform where you can support your favorite content creators for as little as a $1 a month.
Please visit our page on Patreon and watch a short video of us recording the show and talking about our expansion plans.  If you'd like to help out, there are five different pledge levels (and with clever names too — Mannahatta, New Amsterdam, Five Points, Gilded Age, Jazz Age and Empire State). Check them out and consider being a sponsor.
We greatly appreciate our listeners and readers and thank you for joining us on this journey so far.Â
________________________________________________________________________