The Vanderbilts did more than dictate the fate of Park Avenue, the boulevard hovering above the old track path of the New York Central Railroad. The scions of this New York family also changed the fate of a little street called Sutton Place.
Anne Harriman Vanderbilt—along with other society mavens—had mansions built there in 1920, quickly turning it into a pocket colony for the wealthy. "You have to be way up in Who's Who to gain admission into this selected settlement," explained the New York Evening World in 1921.
So why does the little park on East 57th Street, tucked into proper little Sutton Place, contain a garish bronze sculpture of a boar sitting next to a hideous frog-eating snake?
Even the boar has a pedigree! It's a copy of Pietro Tacca's 1634 sculpture Il Porcellino from Florence, Italy, installed here in 1972, a gift from Hugh Trumbull Adams, a descendent of the colonial governor of Connecticut Jonathan Trumbull. Mr. Adams donated many public works of art to the city including the stunning Armillary Sphere located as the pocket park further south on 54th Street.
Tacca's Italian boar, a copy of an ancient marble sculpture, is much beloved in Florence. "Visitors to Il Porcellino put a coin into the boar's gaping jaws, with the intent to let it fall through the underlying grating for good luck, and they rub the boar's snout to ensure a return to Florence."
Here in Sutton Place, given the neighborhood's early history with abattoirs and stockyards, we can't help but think that it was placed here as a bloody homage.
You may also know this view, similar to the one from the Woody Allen film Manhattan.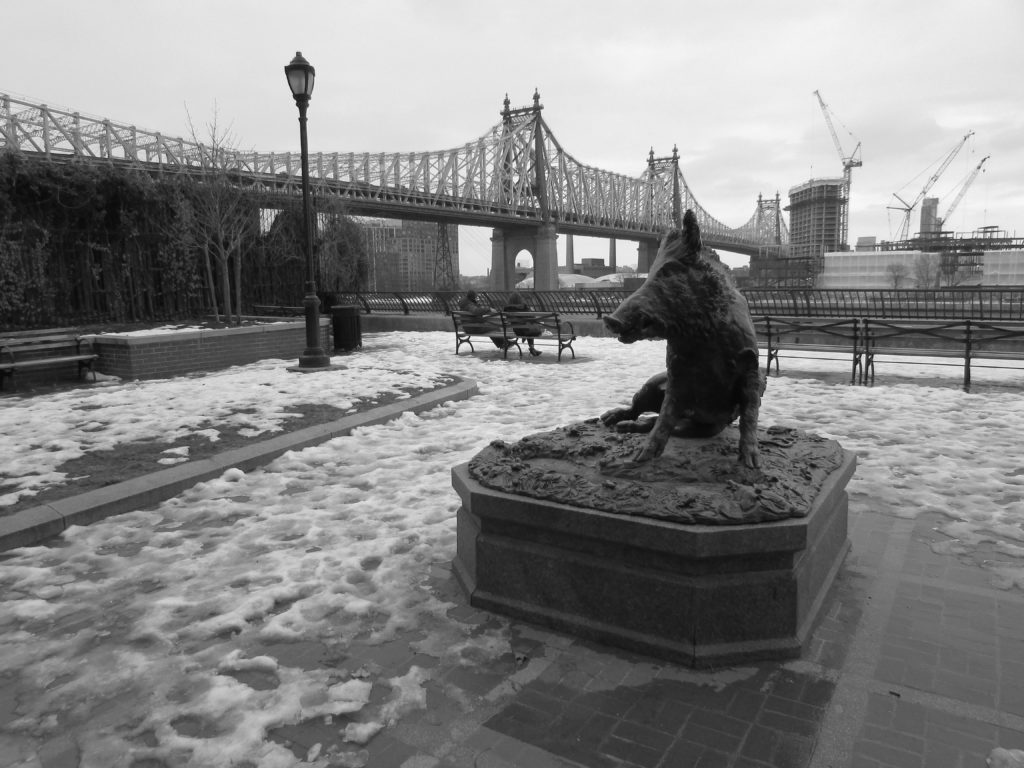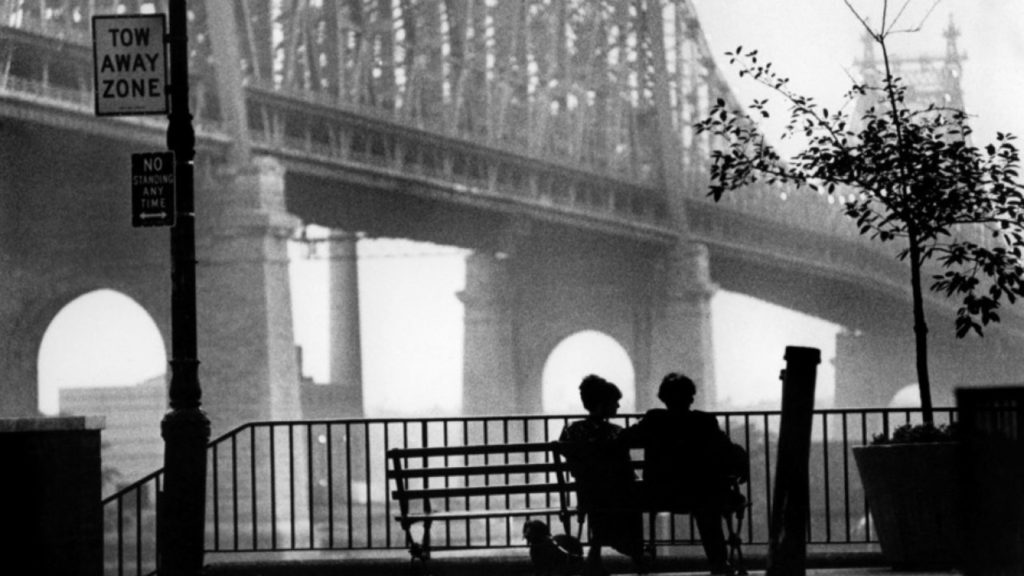 The above is an expanded excerpt from our book The Bowery Boys Adventures In Old New York, now available at bookstores everywhere.