PODCAST The story of Harlem's hair care queen and her daughter A'Lelia, a patron of the Harlem Renaissance.
In 1867, Sarah Breedlove was born to parents who had once been enslaved on a Louisiana plantation. Less than fifty years later, Breedlove (as the hair care mogul Madam C.J. Walker) would be the richest African-American woman in the United States, a successful business owner and one of black America's great philanthropists.
At her side was daughter Lelia (later A'lelia) Walker, guiding her mother's company to great success despite extraordinary obstacles.
The Walkers moved to Harlem in the mid 1910s during the neighborhood's transformation from a white immigrant outpost to a thriving mecca for African-American culture.
The ground floor of their spacious West 136th Street home was a hair salon for black women, opened during a contentious period when irate white property owners attempted to stem the tide of black settlement in Harlem.
The Walkers were at the heart of significant strides on African-American life. Madam used her wealth to support organizations like the NAACP push back against violence and racism.
A'lelia, meanwhile, used her influence to corral the great talents of the Harlem Renaissance. The two of them would positively influence the history of Harlem and black America forever.
FEATURING: The words of Langston Hughes, describing one of the most fabulous parties of the Jazz Age!
LISTEN HERE:
To download this episode and subscribe to our show for free, visit iTunes or other podcasting services or get it straight from our satellite site.
__________________________________________________________
The Bowery Boys: New York City History podcast is brought to you …. by you!
We are now producing a new Bowery Boys podcast every other week. We're also looking to improve the show in other ways and expand in other ways as well — through publishing, social media, live events and other forms of media. But we can only do this with your help!
We are now a member of Patreon, a patronage platform where you can support your favorite content creators for as little as a $1 a month.
Please visit our page on Patreon and watch a short video of us recording the show and talking about our expansion plans. If you'd like to help out, there are five different pledge levels (and with clever names too — Mannahatta, New Amsterdam, Five Points, Gilded Age, Jazz Age and Empire State). Check them out and consider being a sponsor.
We greatly appreciate our listeners and readers and thank you for joining us on this journey so far.

_________________________________________________________
A selection of advertisements of Walker products. In most cases, her own image was use to sell the product. At the start of the century, it was still a new and extraordinary thing to even see the image of a black female face in print that was meant to convey beauty and confidence.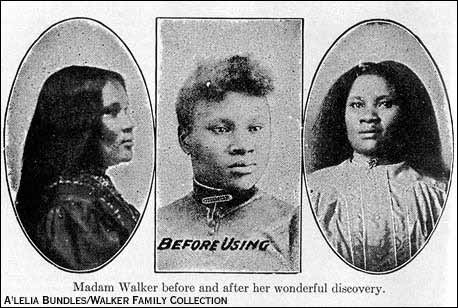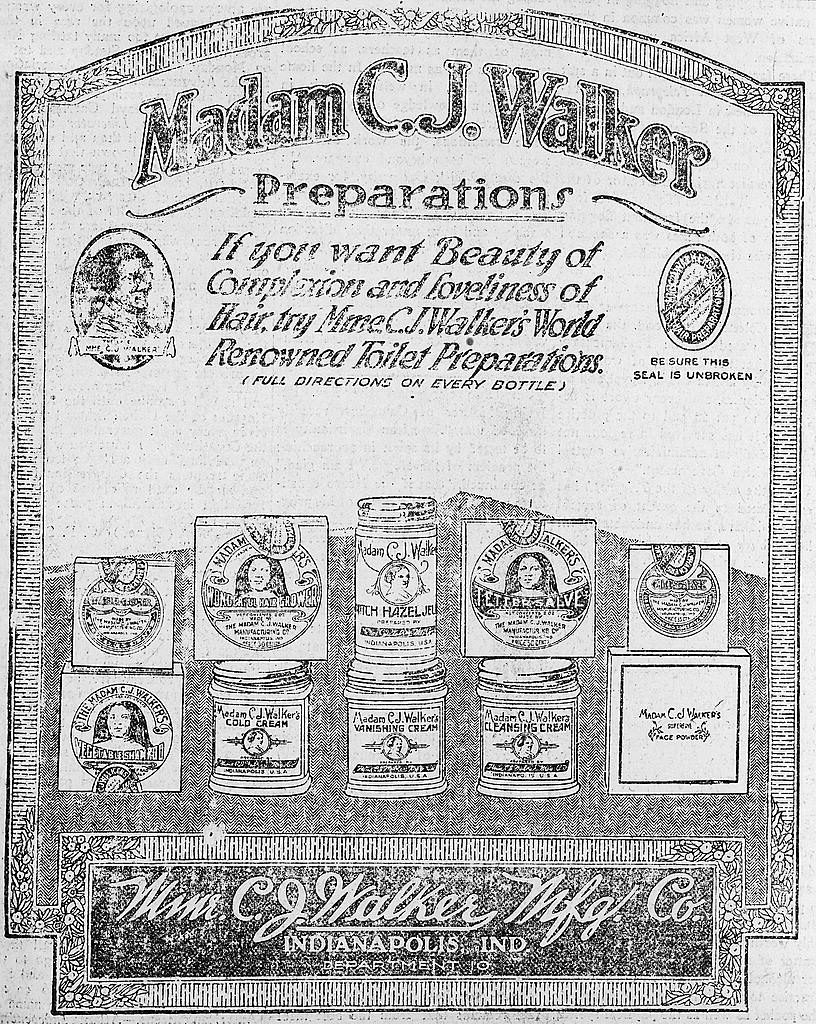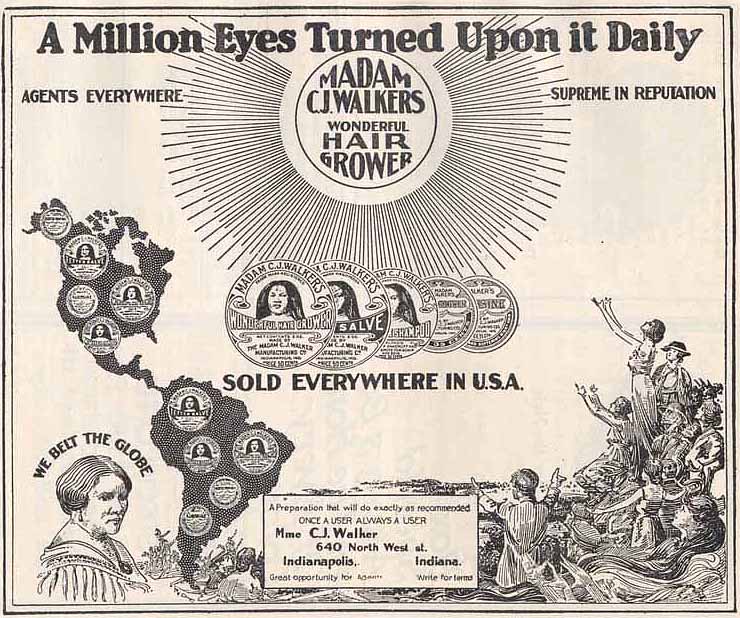 In the drivers seat: Madam C.J. Walker takes a road trip with (left to right) her niece Anjetta Breedlove; Madam C.J. Walker Manufacturing Company factory forelady Alice Kelly; and Walker Company bookkeeper Lucy Flint.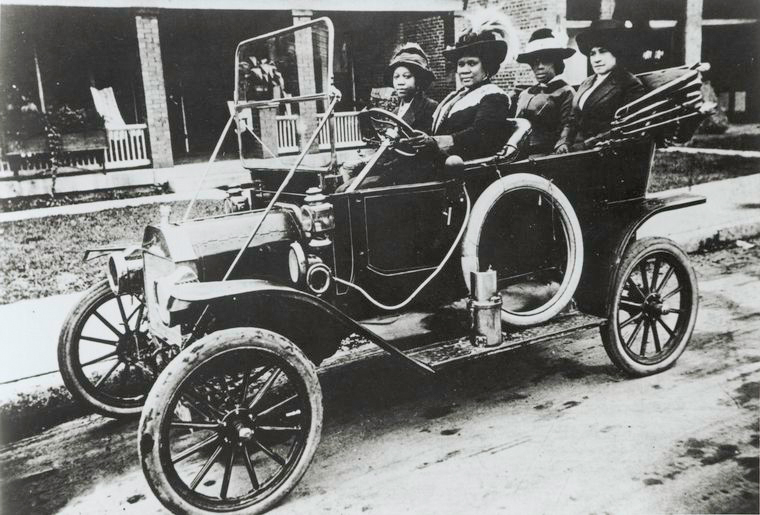 The training school, salon and townhouse of the Walkers, photographed in 1915/16.
A gathering at Villa Lewaro in 1924, many years after the death of Madam C.J. Walker.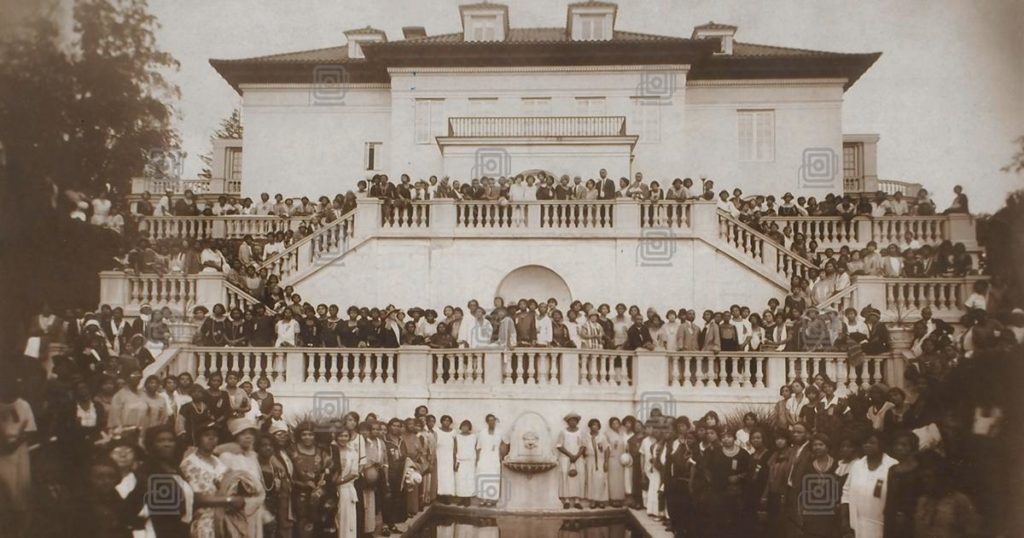 A look at the villa today….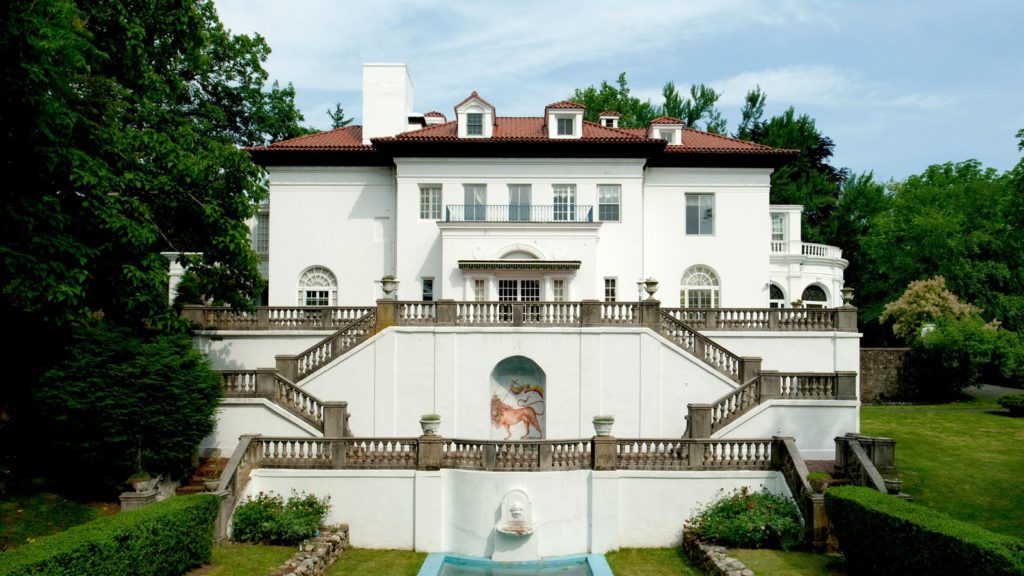 A'Lelia Walker, in the eyes of many, could not fill her mother's shoes. So, in the 1920s, she decided to wear her own, becoming an impresario — empress-ario? — of the Harlem Renaissance, befriending and fostering the talents of America's greatest black writers, artists and creators. Â She's pictured here with dancer Al Moore who frequently performed with Fredi Washington.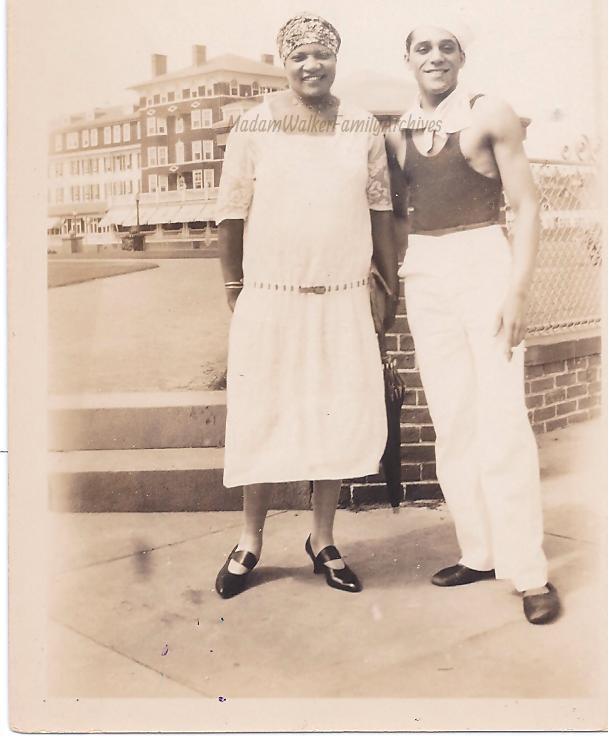 A'lelia Bundles, the great great granddaughter of Madam C.J. Walker

FURTHER LISTENING:

This episode of the Bowery Boys mentioned two earlier shows. After you've listened to the Madam C.J. Walker show, check these out —