THE FIRST PODCAST Apartment living is something we take for granted today, the option for those who can't afford or don't desire a private home. But how did this type of living situation become popular in the United States?
In mid-19th century New York, people lived in townhouses, boarding houses or tenements. But far-thinking urban planners like Calvert Vaux touted a new form of housing popularized by the French — the flat. Rutherford Stuyvesant, the wealthy heir of a couple notable American families, decided to build a version of this type of housing in the elite neighborhood of Gramercy Park.
But how to attract people to a risky form of living? You get celebrities to move in! In particular, one very well known person — Elizabeth Custer, the wife of General George Custer, newly widowed after her husband was killed in the Battle of Little Bighorn.
A version of this podcast was originally presented on The Bowery Boys: New York City History podcast
To get this episode, simply download it for FREE from iTunes or other podcasting services. Check here for other ways to get the show.
Subscribe to The First here.
You can also listen to the show on Stitcher streaming radio from your mobile device.
Or listen to it straight from here:
THE FIRST APARTMENT BUILDING IN AMERICA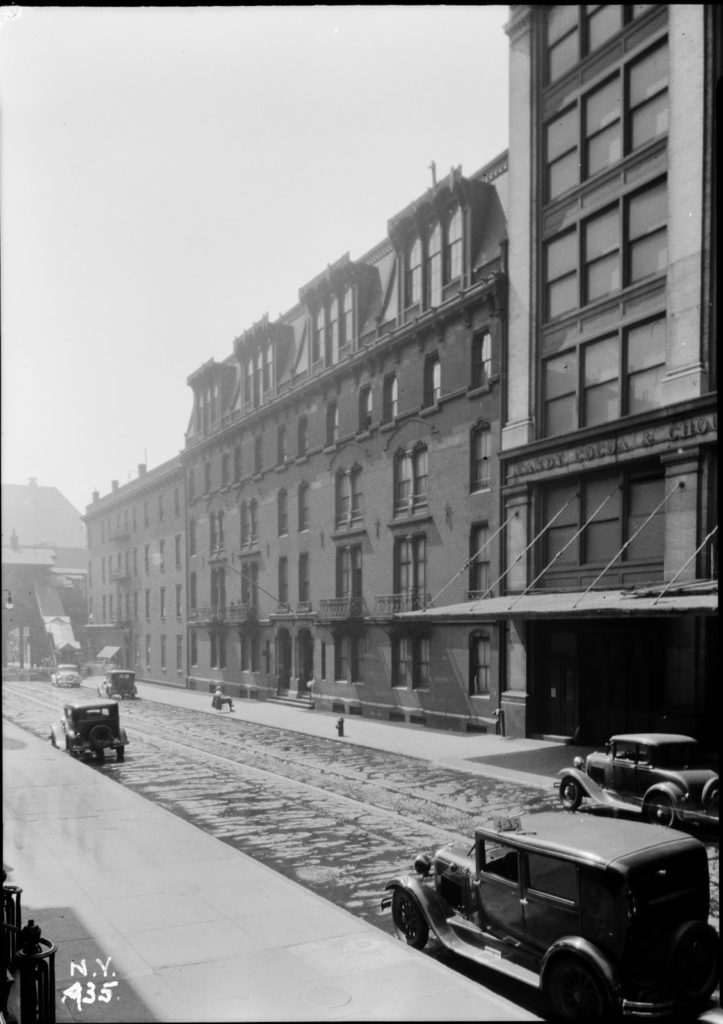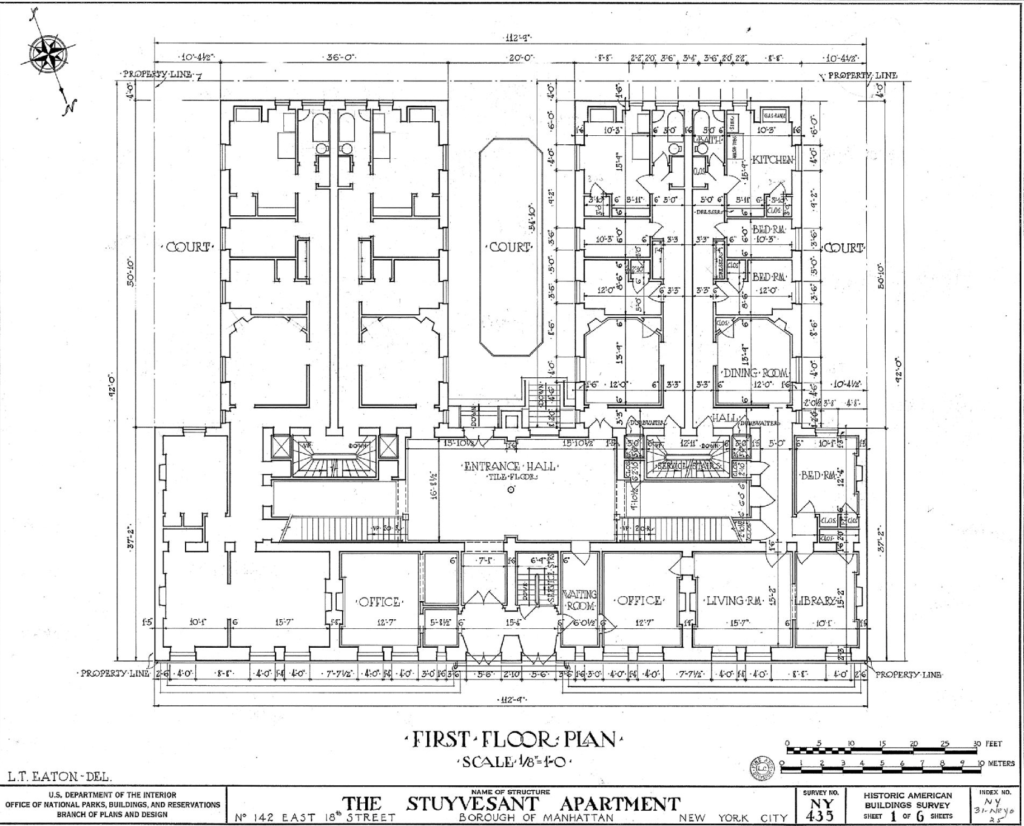 Elizabeth Custer with her husband General George Custer.