PODCAST The story of Coney Island's illustrious past via the official and unofficial landmarks which survive to this day.
The Coney Island Boardwalk — officially the Riegelmann Boardwalk — just became an official New York City scenic landmark, and to celebrate, the Bowery Boys are headed to Brooklyn's amusement capital to toast its most famous and long-lasting icons.
Recorded live on location, this week's show features the backstories of these Coney Island classics:
— The Wonder Wheel, the graceful, eccentric Ferris wheel preparing to celebrate for its 100th year of operation;
— The Spook-o-Rama, a dark ride full of old-school thrills;
— The Cyclone, perhaps America's most famous roller-coaster with a history that harkens back to Coney Island's wild coaster craze;
— Nathan's Famous, the king of hot dogs which has fed millions from the same corner for over a century;
— Coney Island Terminal, a critical transportation hub that ushered in the amusement area's famous nickname — the Nickel Empire
PLUS: An interview with Dick Zigun, the unofficial mayor of Coney Island and founder of Coney Island USA, who recounts the origin of the Mermaid Parade and the Sideshow by the Seashore
Supporters of the Bowery Boys on Patreon will receive an extra bonus clip discussing two other Coney Island landmarks — Childs Restaurant (site of the Ford Amphitheater) and the Parachute Jump.
Listen Now: Coney Island History Podcast
To download this episode and subscribe to our show for free, visit iTunes or other podcasting services or get it straight from our satellite site.
You can also listen to the show on Overcast, Google Music and Stitcher streaming radio.
Or listen to it straight from here:
__________________________________________________________
The Bowery Boys: New York City History podcast is brought to you …. by you!
We are now producing a new Bowery Boys podcast every other week. We're also looking to improve the show in other ways and expand in other ways as well — through publishing, social media, live events and other forms of media. But we can only do this with your help!
We are now a member of Patreon, a patronage platform where you can support your favorite content creators for as little as a $1 a month.
Please visit our page on Patreon and watch a short video of us recording the show and talking about our expansion plans. If you'd like to help out, there are five different pledge levels (and with clever names too — Mannahatta, New Amsterdam, Five Points, Gilded Age, Jazz Age and Empire State). Check them out and consider being a sponsor.
We greatly appreciate our listeners and readers and thank you for joining us on this journey so far.
__________________________________________________________
A big thanks to Dick Zigun for being on the show! He's also the co-author of a new play BECOMING BETTIE PAGE which is playing this weekend and the next. Visit the Coney Island USA site for more information.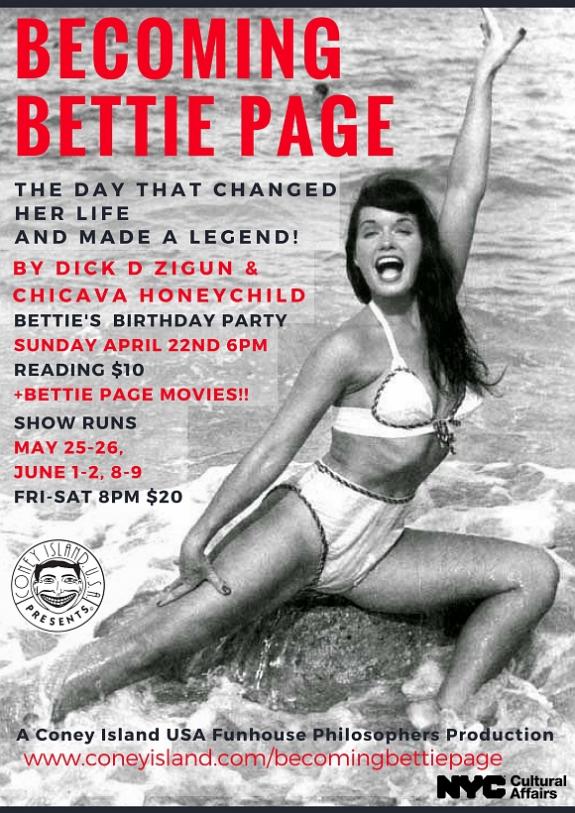 The Mermaid Parade is in two weeks! June 16, 2018, starting at 1pm. Click here for all the details you'll need to participate — either as a participant in the parade or just a parade watcher. This year's King and Queen of the Mermaid Parade are author/comic legend Neil Gaiman and musician Amanda Palmer of the Dresden Dolls.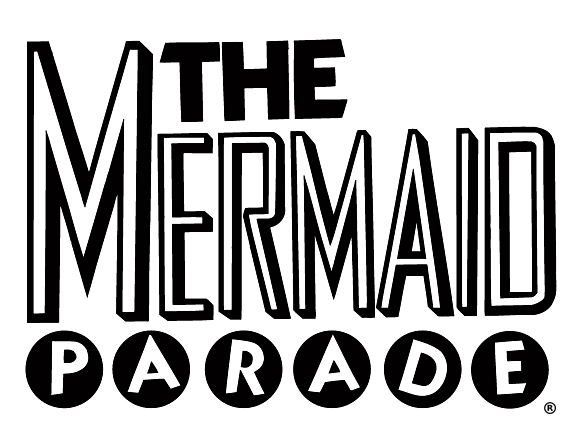 And we'd also like to thank Deno's Wonder Wheel Amusement Park for graciously allowing us to record on the Wonder Wheel itself.

Here are the seven official landmarks within the old Coney Island amusement area. We talk about four of them on the main show and two more of them on our Patreon exclusive:
1) Coney Island Boardwalk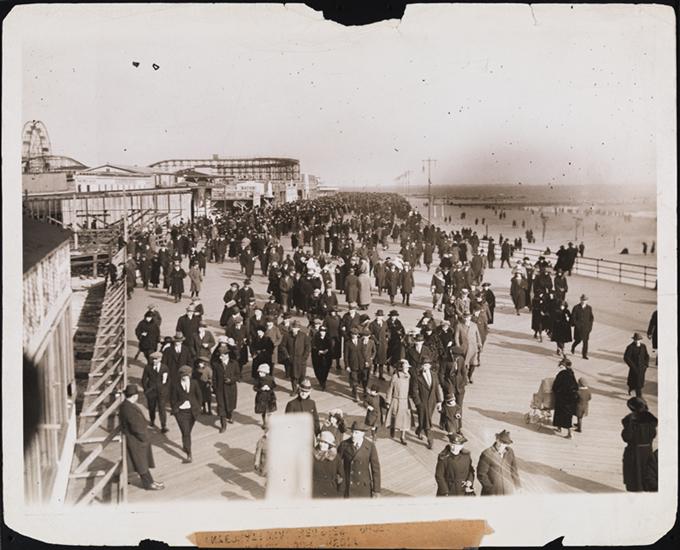 2) Wonder Wheel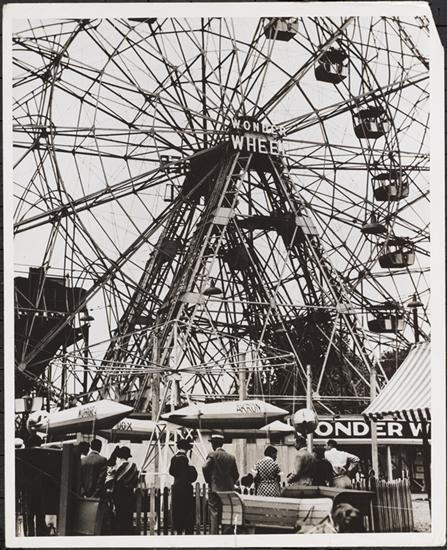 3) The Cyclone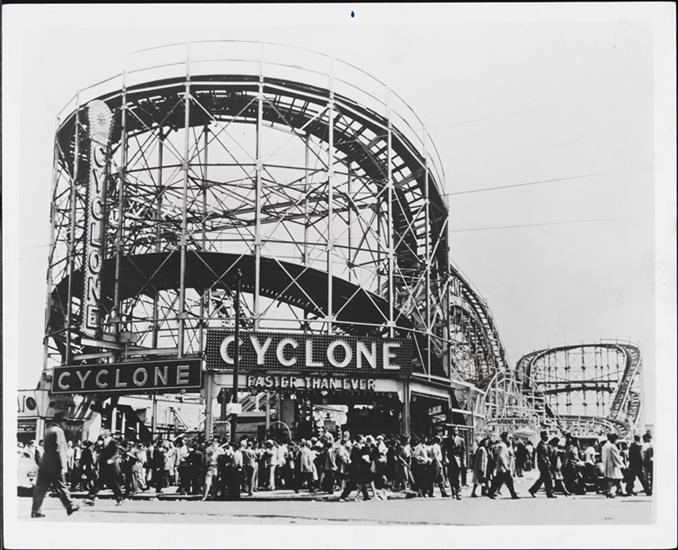 4) Parachute Jump — pictured here at its original home at the 1939 New York World's Fair at Flushing Meadows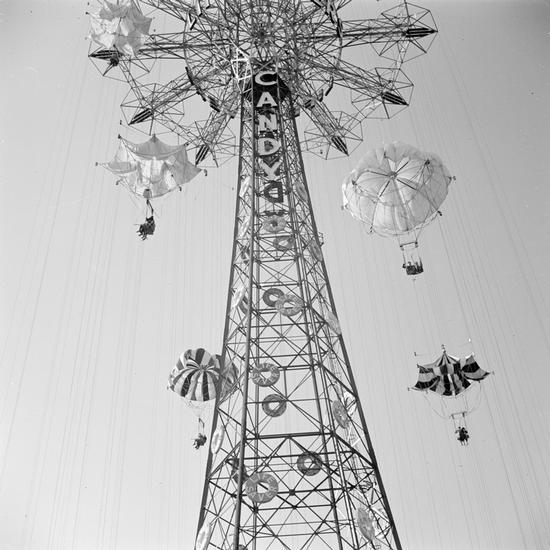 The Parachute Jump and the boardwalk on a windy summer's day in 2017.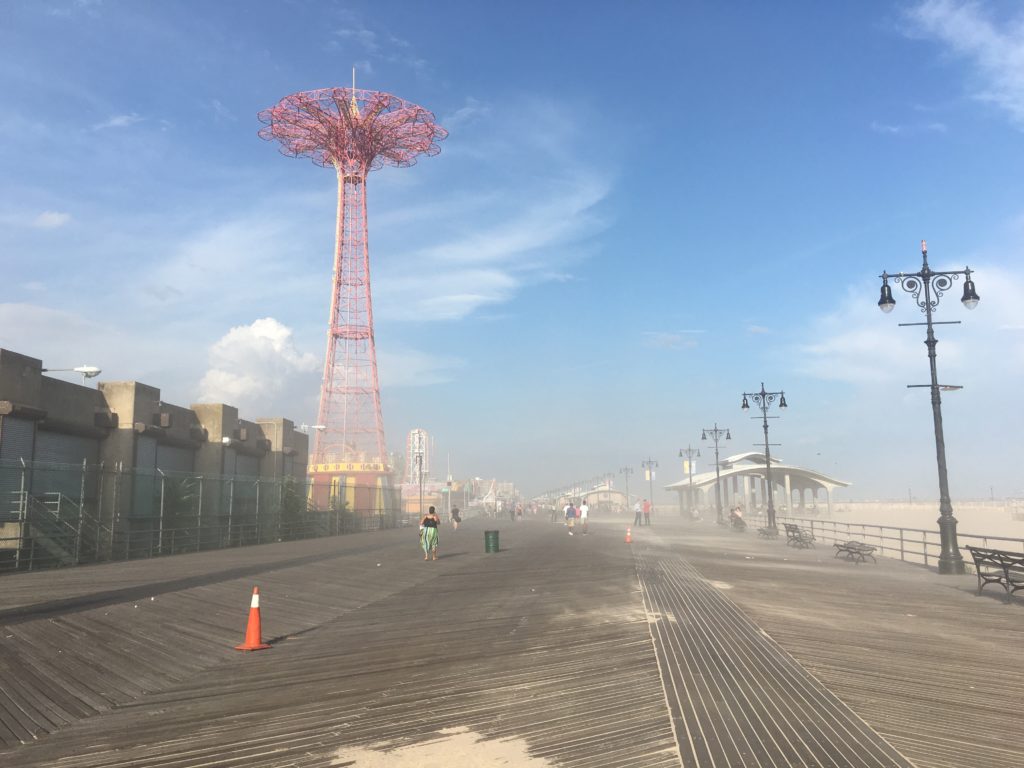 5) Childs Restaurant on the Boardwalk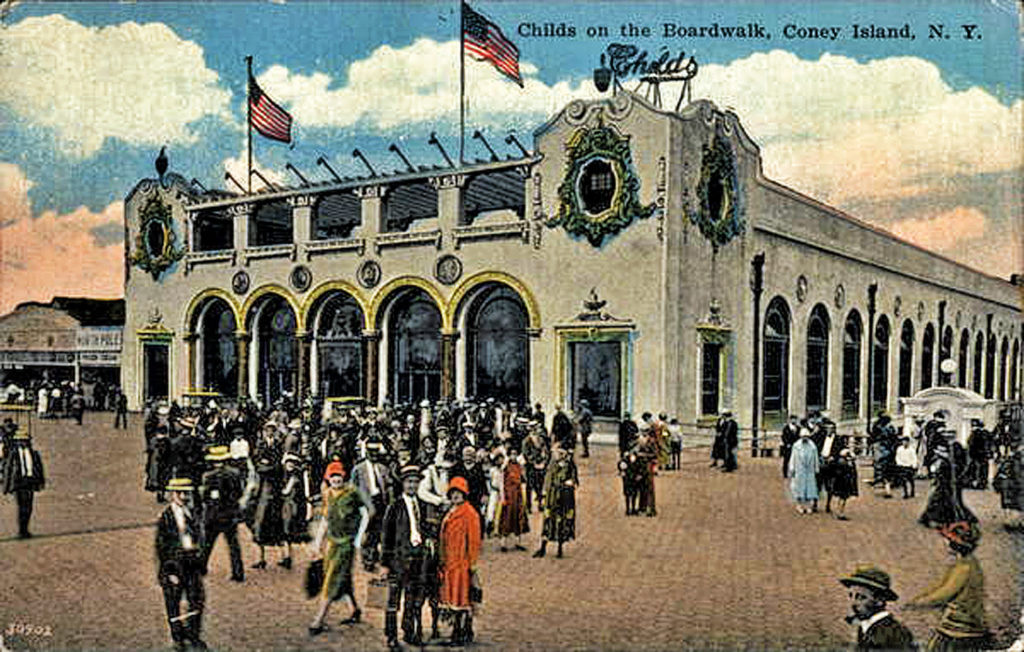 A nice hazy day in 2017. The former Childs Restaurant can be seen in the distance. This image was taken from the Steeplechase Pier.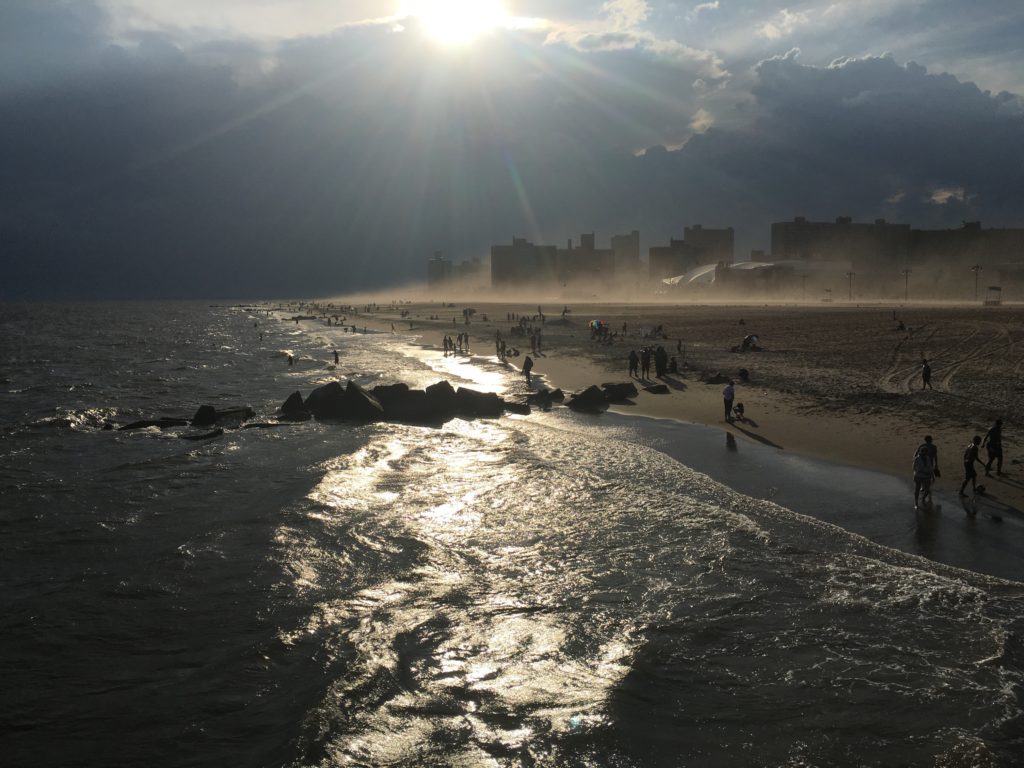 6) Childs Restaurant on Surf Avenue (now the home of the Coney Island Museum)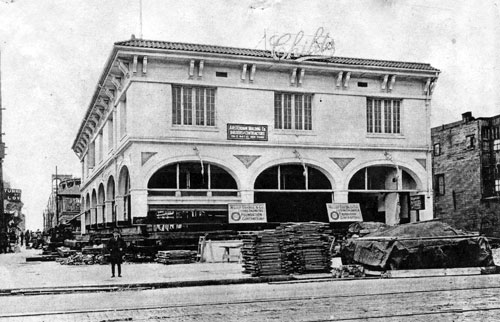 Inside the museum: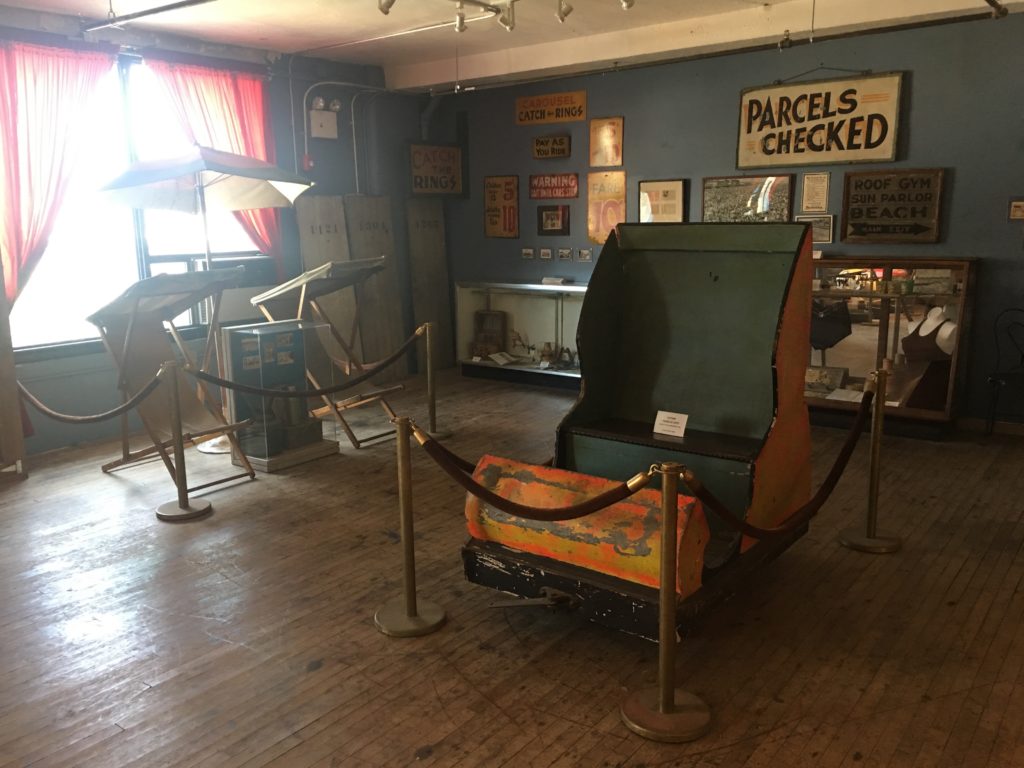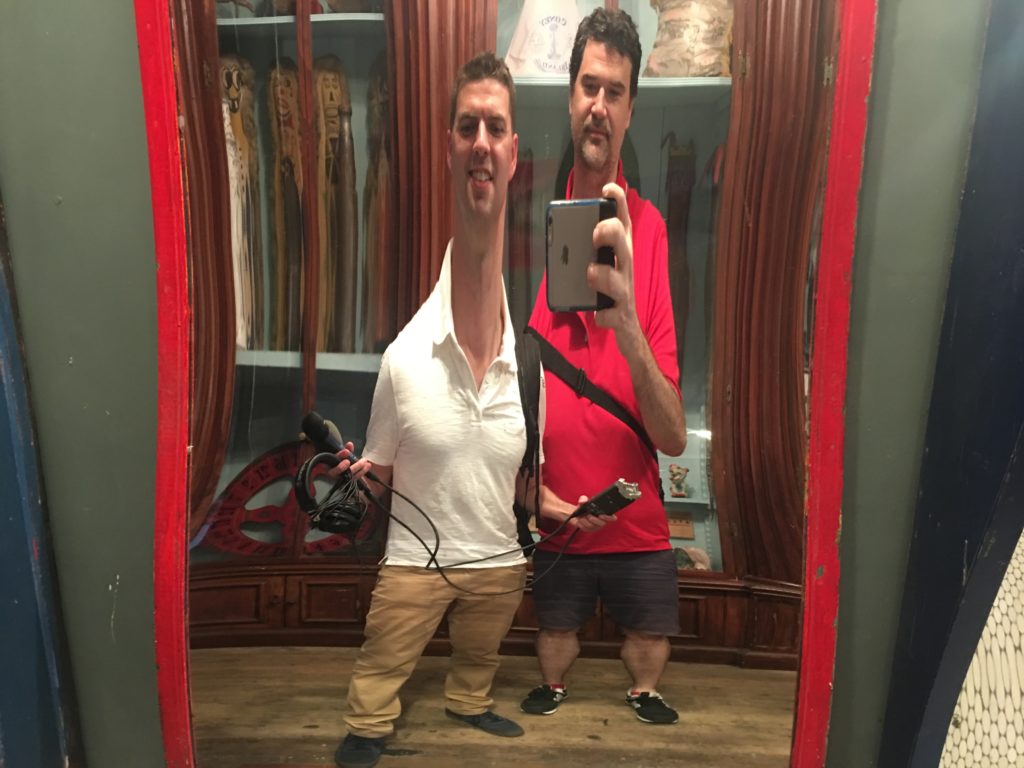 7) Shore Theatre on Surf Avenue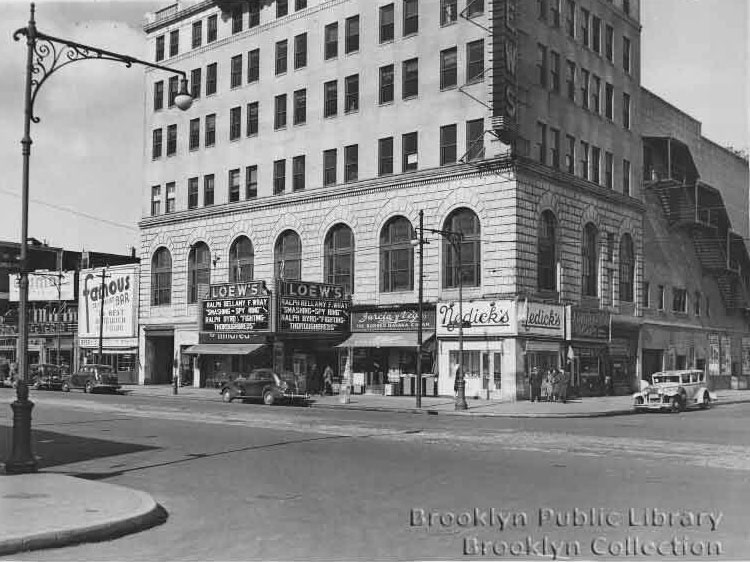 And while Nathan's Famous may not be a landmark, nobody can argue with the fact that its a genuine Coney Island classic.