PODCAST Coney Island is back! After being closed for 2020 due to the pandemic, the unusual attractions, the thrilling rides and stands selling beer and hot dog have finally reopened.
So we are releasing a very special version of our 2018 show called Landmarks of Coney Island — special, because this is an extended version of that show — an extended remix, if you will — featuring the tales of two more Coney Island landmarks which were left out of the original show.
And this episode is dedicated to the Wonder Wheel which was to celebrate its 100th year of operation last year. So go show them some love this year!
The Coney Island Boardwalk — officially the Riegelmann Boardwalk — became an official New York City scenic landmark in 2018, and to celebrate, the Bowery Boys are headed to Brooklyn's amusement capital to toast its most famous and long-lasting icons.
Recorded live on location, this week's show features the backstories of these Coney Island classics:
— The Wonder Wheel, the graceful, eccentric Ferris wheel preparing to celebrate for its 100th year of operation;
— The Spook-o-Rama, a dark ride full of old-school thrills;
— The Cyclone, perhaps America's most famous roller-coaster with a history that harkens back to Coney Island's wild coaster craze;
— Nathan's Famous, the king of hot dogs which has fed millions from the same corner for over a century;
— Coney Island Terminal, a critical transportation hub that ushered in the amusement area's famous nickname — the Nickel Empire
PLUS: An interview with Dick Zigun, the unofficial mayor of Coney Island and founder of Coney Island USA, who recounts the origin of the Mermaid Parade and the Sideshow by the Seashore
Listen Now: Landmarks of Coney Island (Extended Funhouse Mix)
__________________________________________________________
A big thanks to the amazing Dick Zigun for being on the show!
The Mermaid Parade is returning to Coney Island later this year! Check out the website for Coney Island USA for updates.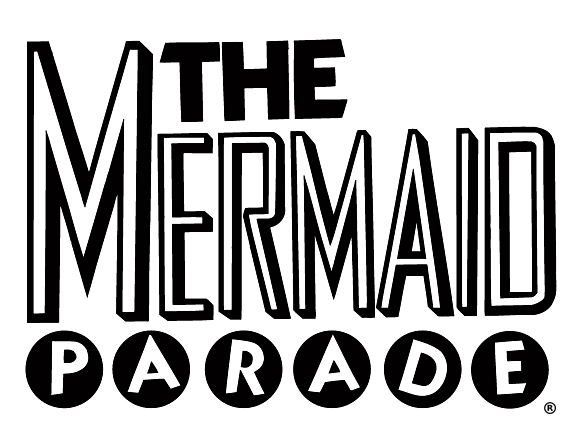 And we'd also like to thank Deno's Wonder Wheel Amusement Park for graciously allowing us to record on the Wonder Wheel itself.

Here are the seven official landmarks within the old Coney Island amusement area.
1) Coney Island Boardwalk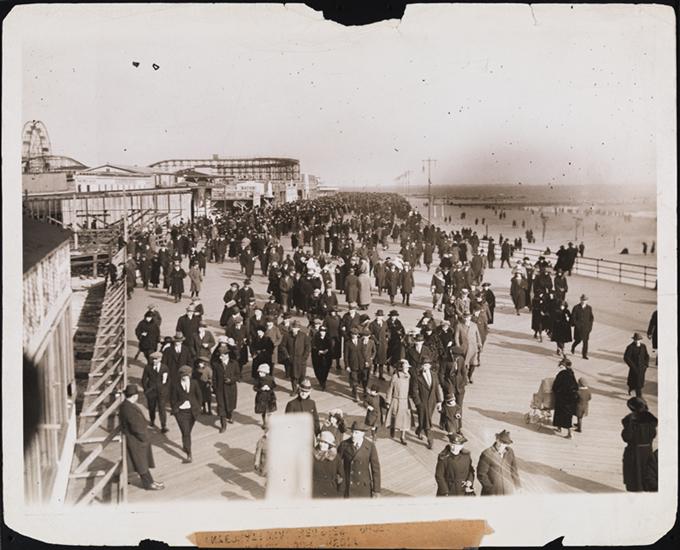 2) Wonder Wheel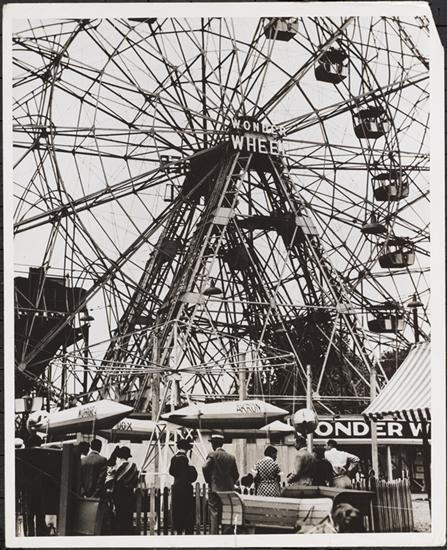 3) The Cyclone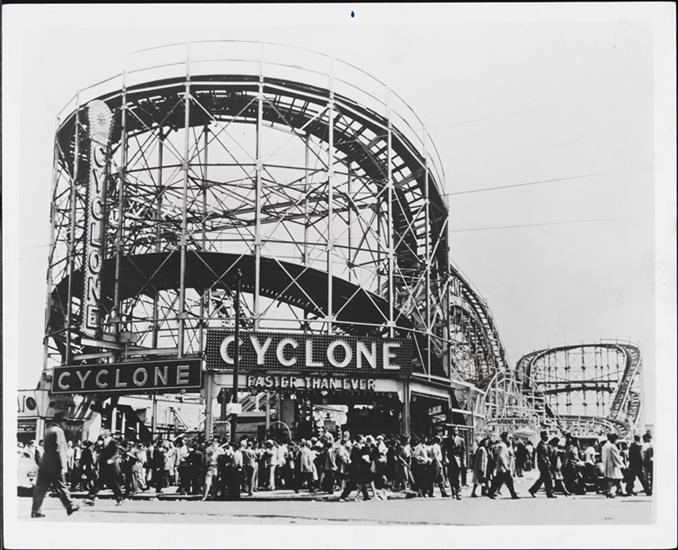 4) Parachute Jump — pictured here at its original home at the 1939 New York World's Fair at Flushing Meadows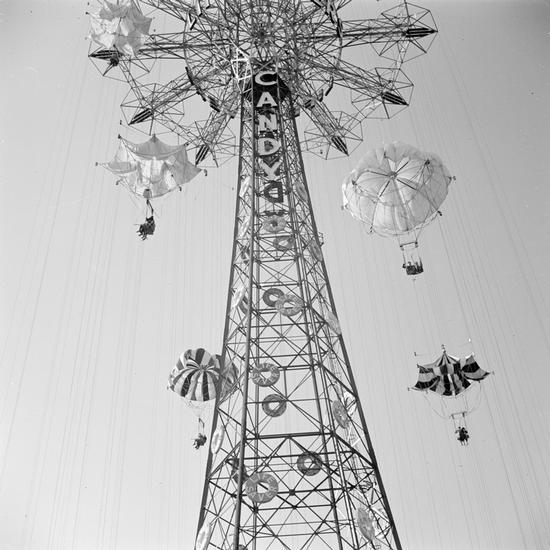 The Parachute Jump and the boardwalk on a windy summer's day in 2017.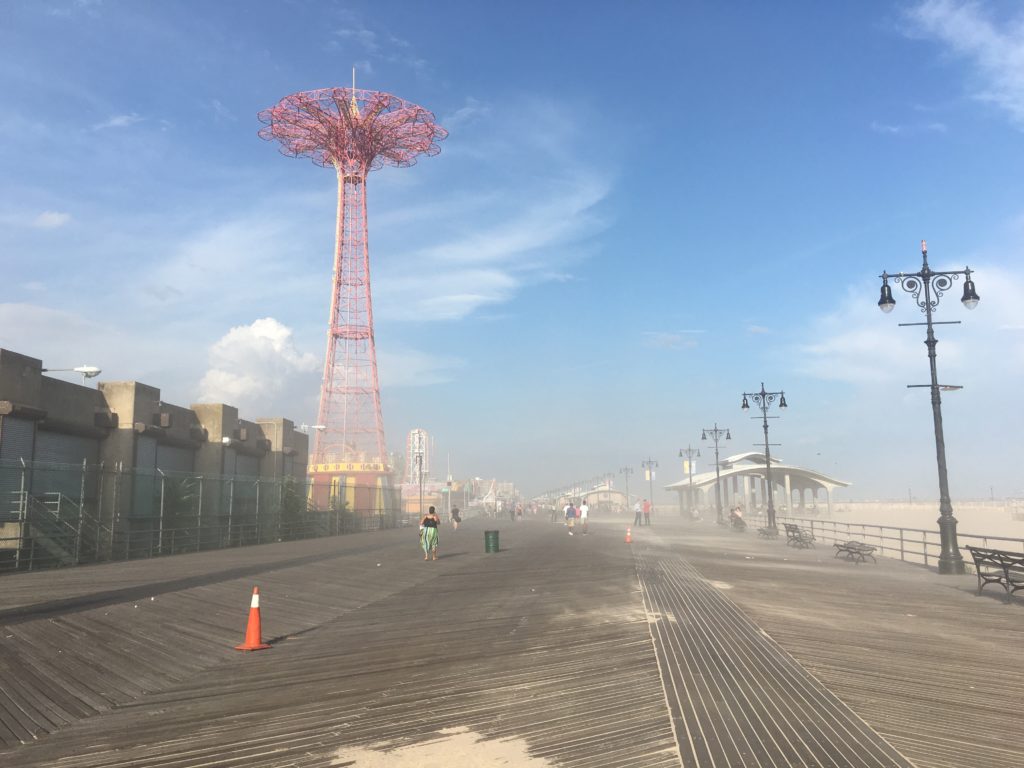 5) Childs Restaurant on the Boardwalk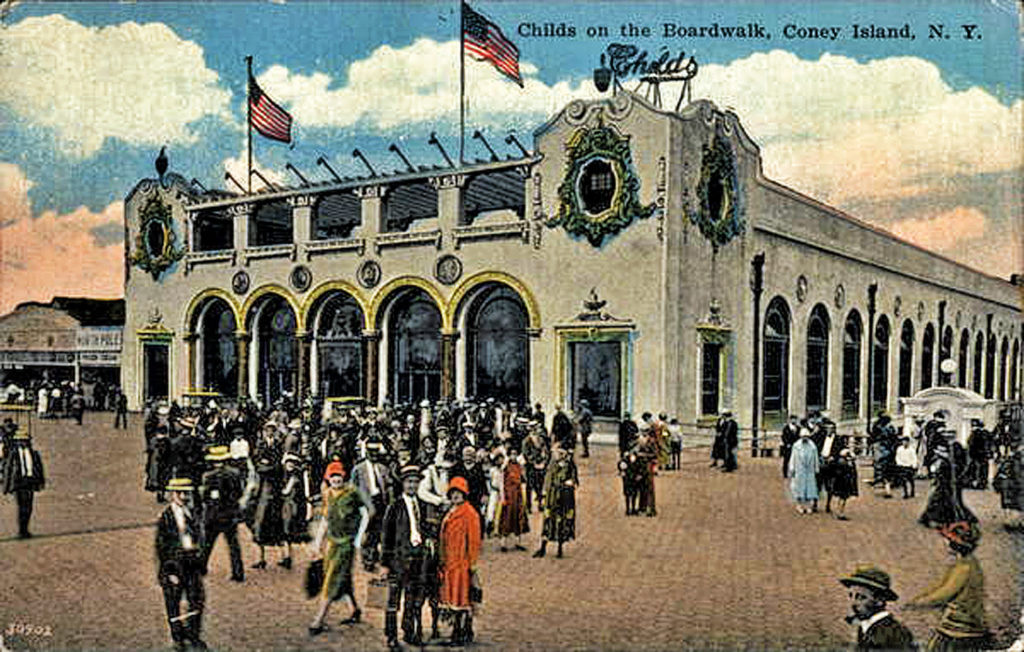 A nice hazy day in 2017. The former Childs Restaurant can be seen in the distance. This image was taken from the Steeplechase Pier.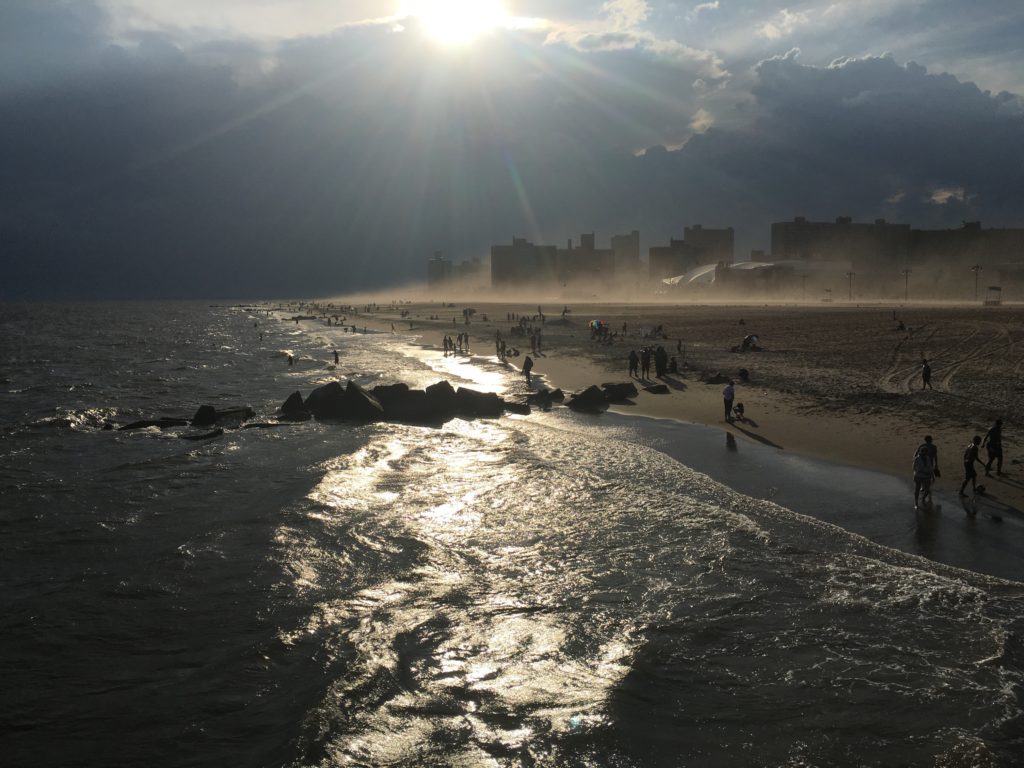 6) Childs Restaurant on Surf Avenue (now the home of the Coney Island Museum)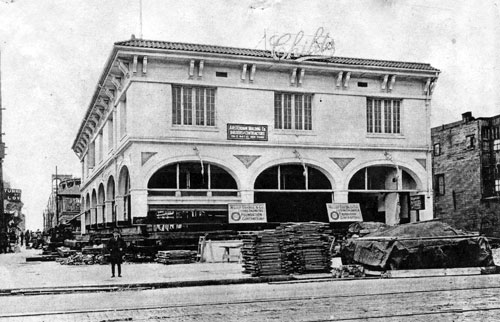 Inside the museum: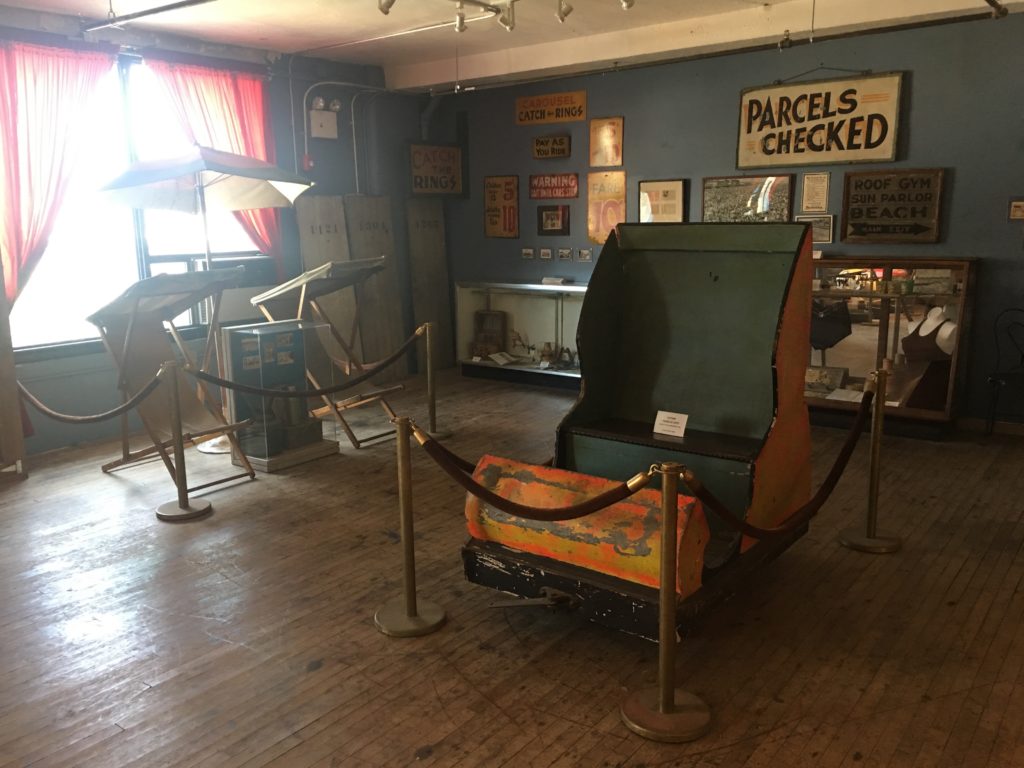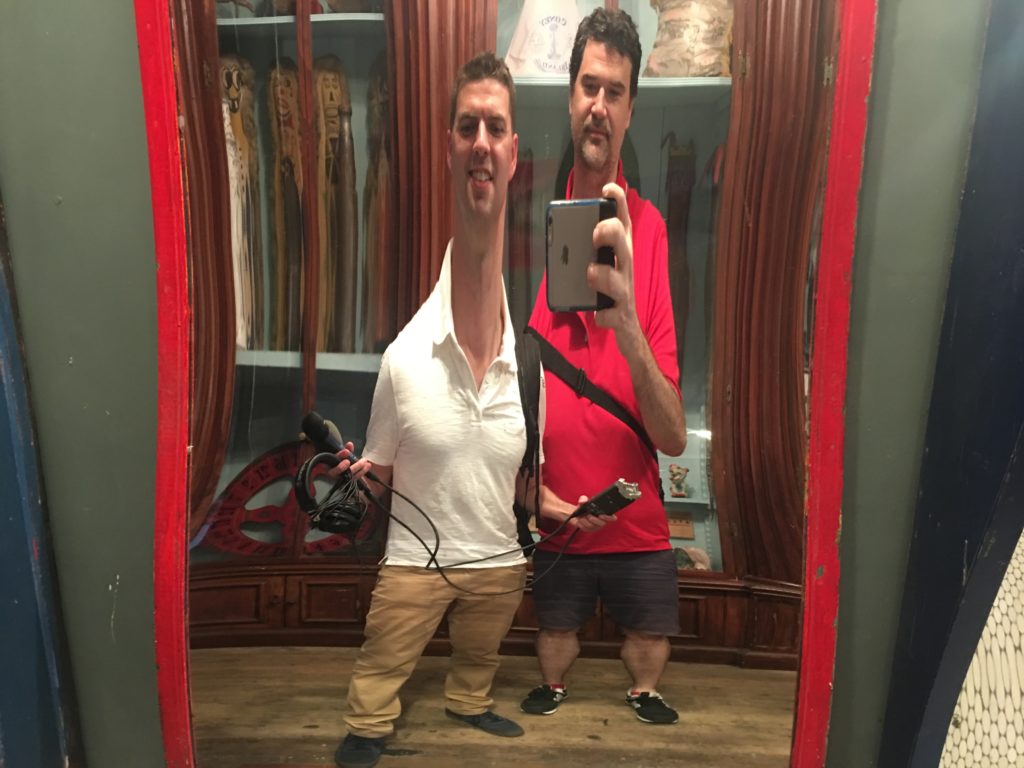 7) Shore Theatre on Surf Avenue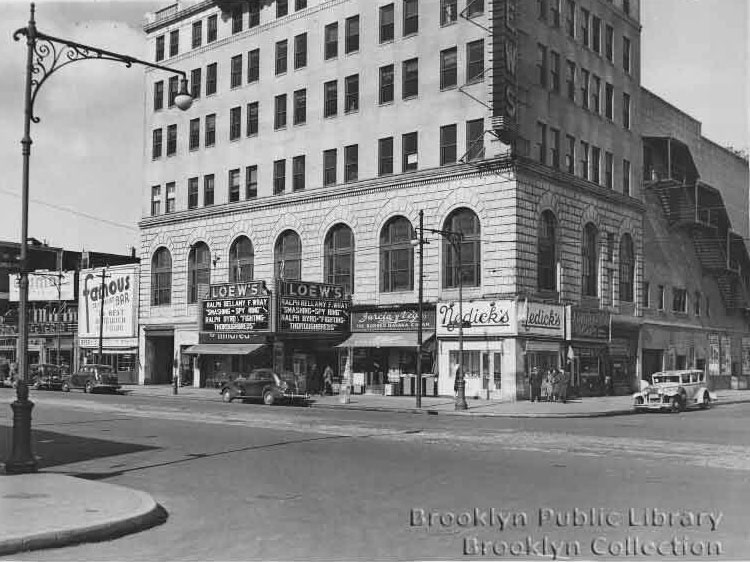 And while Nathan's Famous may not be a landmark, nobody can argue with the fact that its a genuine Coney Island classic.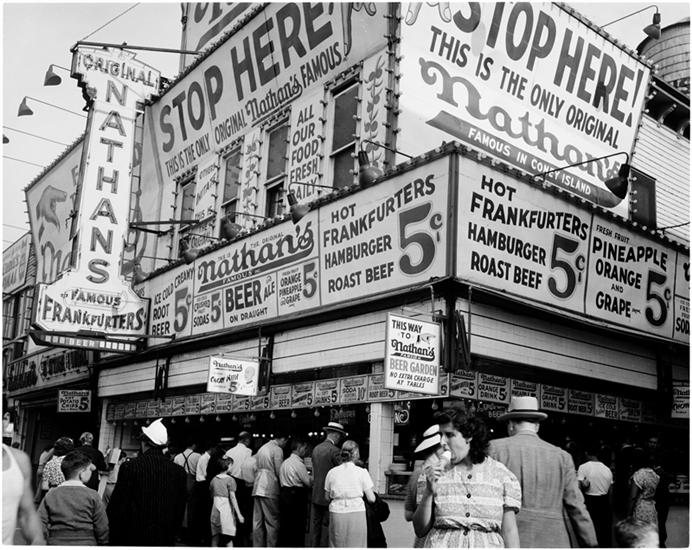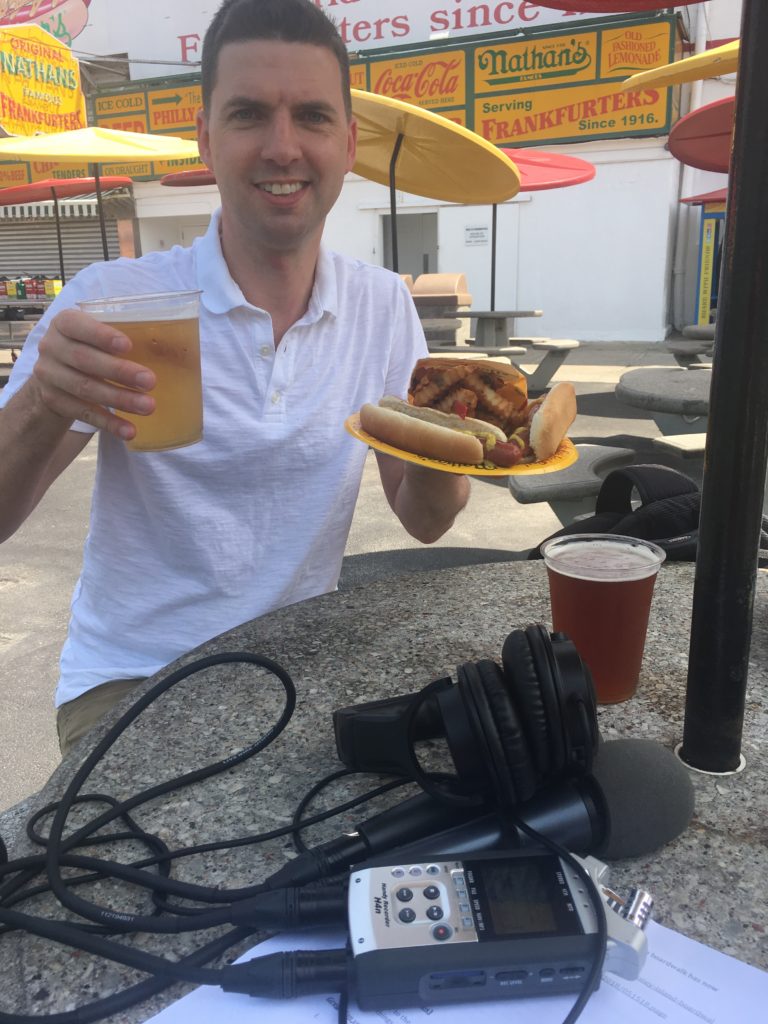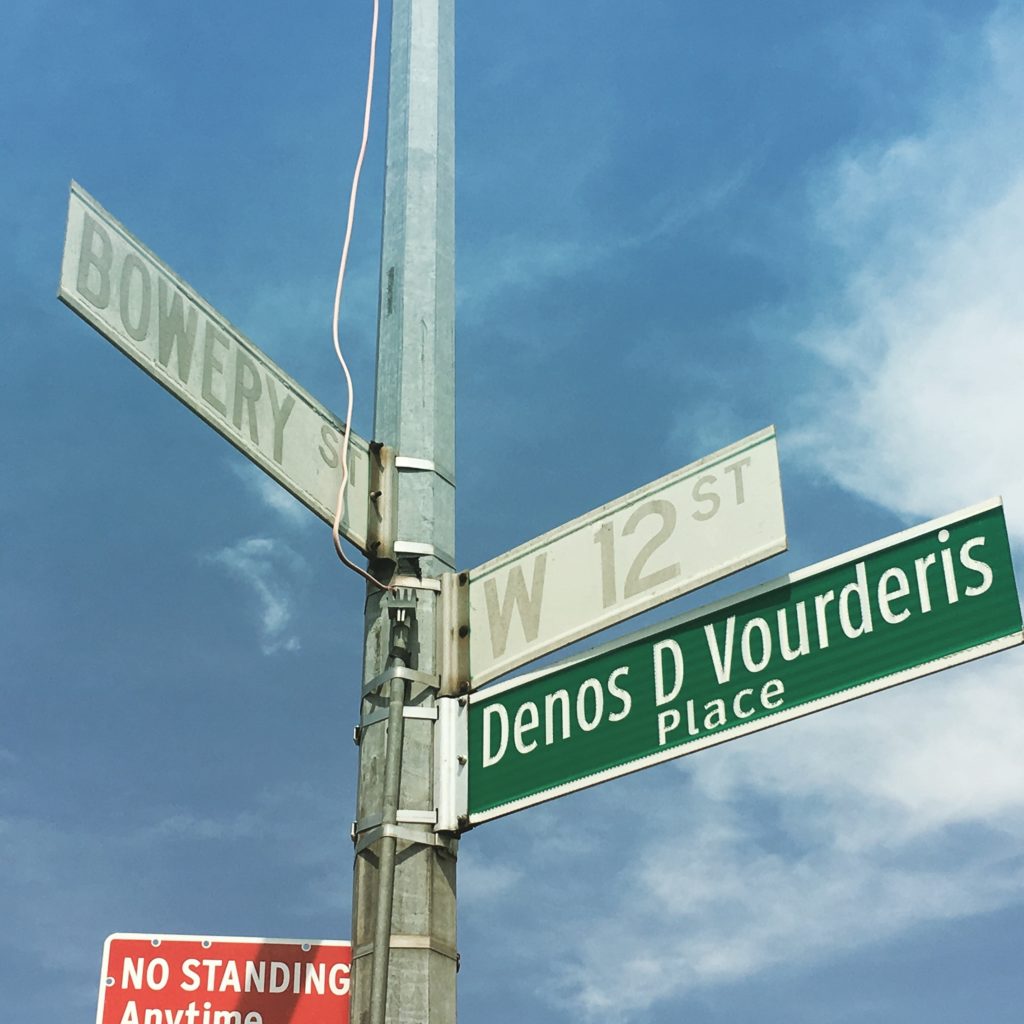 The Bowery Boys: New York City History podcast is brought to you …. by you!
We are now producing a new Bowery Boys podcast every other week. We're also looking to improve and expand the show in other ways — publishing, social media, live events and other forms of media. But we can only do this with your help!
We are now a creator on Patreon, a patronage platform where you can support your favorite content creators.
Please visit our page on Patreon and watch a short video of us recording the show and talking about our expansion plans. If you'd like to help out, there are six different pledge levels. Check them out and consider being a sponsor.
We greatly appreciate our listeners and readers and thank you for joining us on this journey so far.