PODCAST How New Yorkers (and New York City itself) changed the way the world laughs.
New York City has always cast a melodramatic profile in the Bowery Boys podcasts, but in this episode, we're walking on the funny side of the street to reveal the city's unique relationship with live comedy.
The award-winning show The Marvelous Mrs. Maisel depicts the birth of modern stand-up comedy in the late 1950s, forged by revolutionary voices in the small coffeehouses of Greenwich Village. But New Yorkers had been laughing for decades by that point.
Most of the early American comedy greats got their starts on the New York vaudeville stage — like the Marx Brothers, the Three Stooges and Eddie Cantor. By the 1940s, comedy stars came from the New York supper clubs, cementing a particular style of broad, big-joke comedy. The first major stars of television came from a different pool of talent — young Jewish entertainers, updating the vaudeville feel for the first television broadcasts.
But the counterculture movements in Greenwich Village would help comedians evolve more personal — and more explicit — acts as they performed along side beat poets and jazz musicians. In 1963, an enterprising club owner named Budd Friedman would change comedy forever in a tiny room in Hell's Kitchen.
The rise of the comedy club and opportunities like Saturday Night Live would create a specific brand of New York City comedy, and Manhattan stages like Caroline's and the Comedy Cellar would help create major film and television stars during the 1980s. With Seinfeld in 1989, Jerry Seinfeld and Larry David would create the perfect fusion of stand-up and New York City attitude. But the following decade brought in new voices and a surprising new direction.
LISTEN HERE:
___________________________________________________________
The Bowery Boys: New York City History podcast is brought to you …. by you!
We are now producing a new Bowery Boys podcast every other week. We're also looking to improve the show in other ways and expand in other ways as well — through publishing, social media, live events and other forms of media. But we can only do this with your help!
We are now a member of Patreon, a patronage platform where you can support your favorite content creators for as little as a $1 a month.
Please visit our page on Patreon and watch a short video of us recording the show and talking about our expansion plans. If you'd like to help out, there are five different pledge levels (and with clever names too — Mannahatta, New Amsterdam, Five Points, Gilded Age, Jazz Age and Empire State). Check them out and consider being a sponsor.
And join us for the next episode of the Bowery Boys Movie Club, an exclusive podcast provided to our supporters on Patreon. This month's selection — Ghostbusters!
We greatly appreciate our listeners and readers and thank you for joining us on this journey so far.
___________________________________________________________
One of New York's biggest vaudeville houses, the Keith's Union Square on East 14th Street, pictured here in 1895.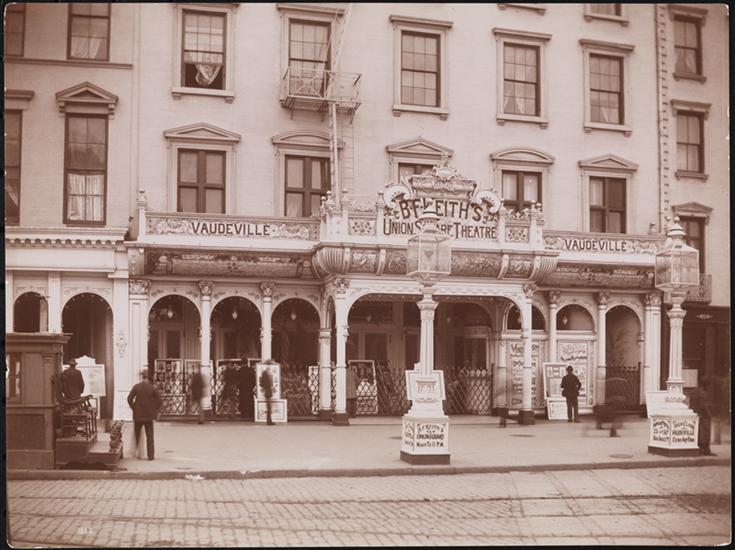 Dean Martin and Jerry Lewis with Sophie Tucker at the Copacabana, 1948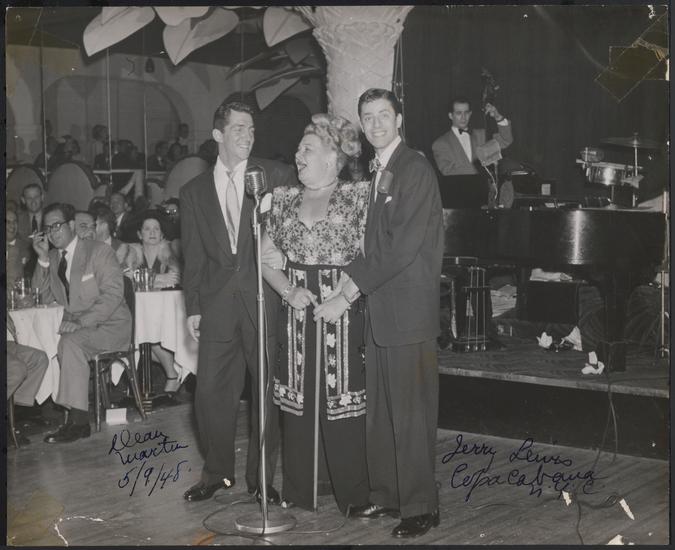 The Gaslight Cafe at 116 Macdougal Street, sometime in the early 1960s.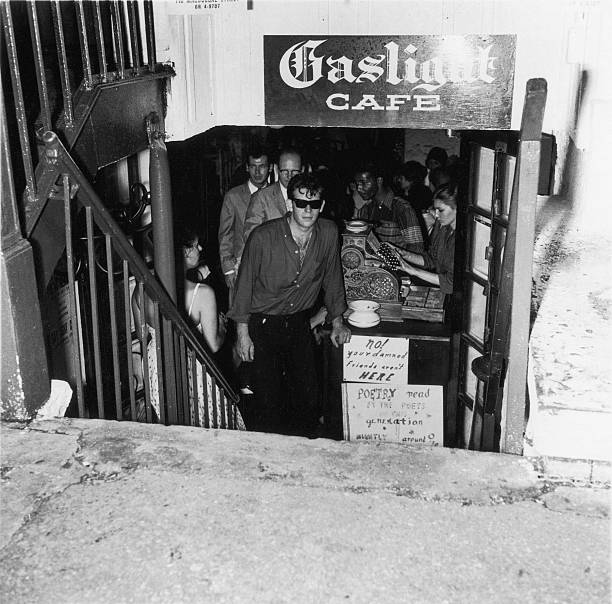 The Gaslight as depicted in the film Inside Llewyn Davis….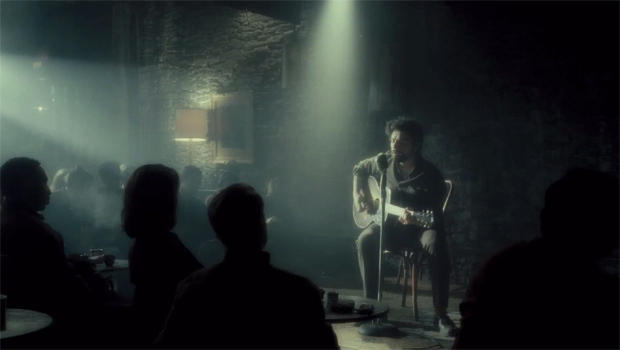 …and in the television show The Marvelous Mrs. Maisel.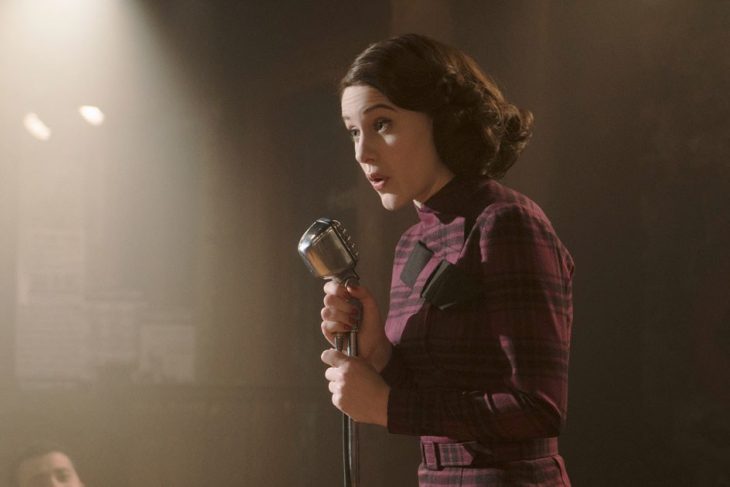 A few ads for Lenny Bruce performances — his 1959 appearance at the Den and two from 1964 (including the ad for his infamous booking at Cafe au Go Go).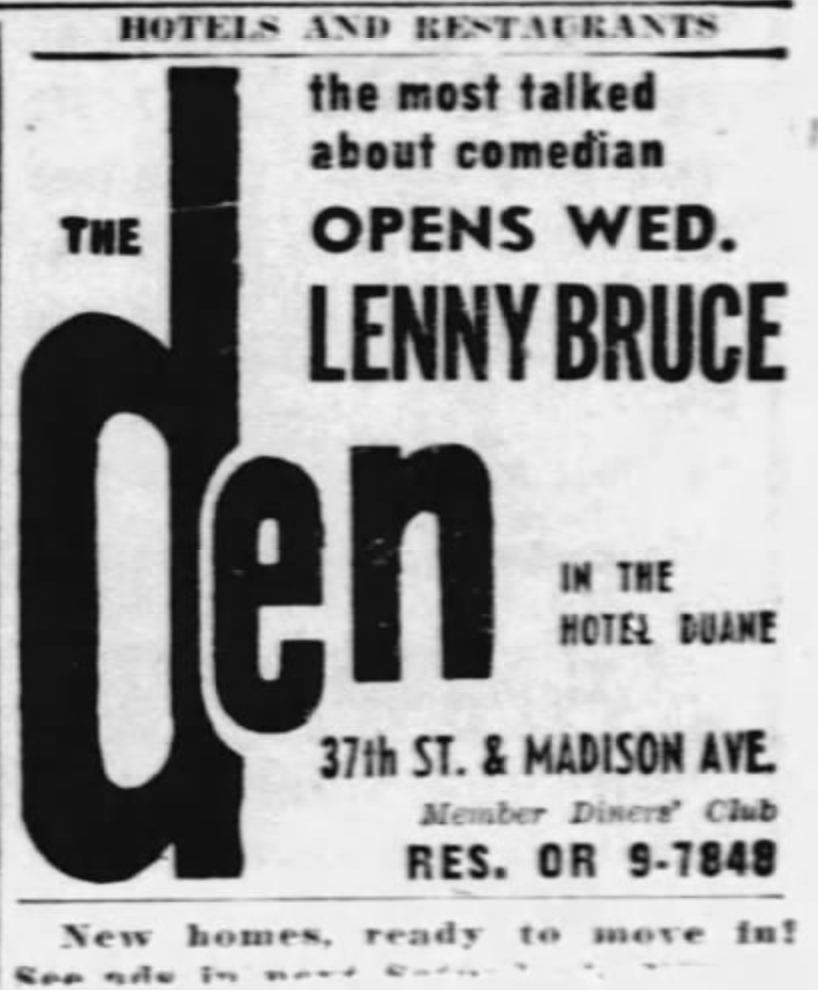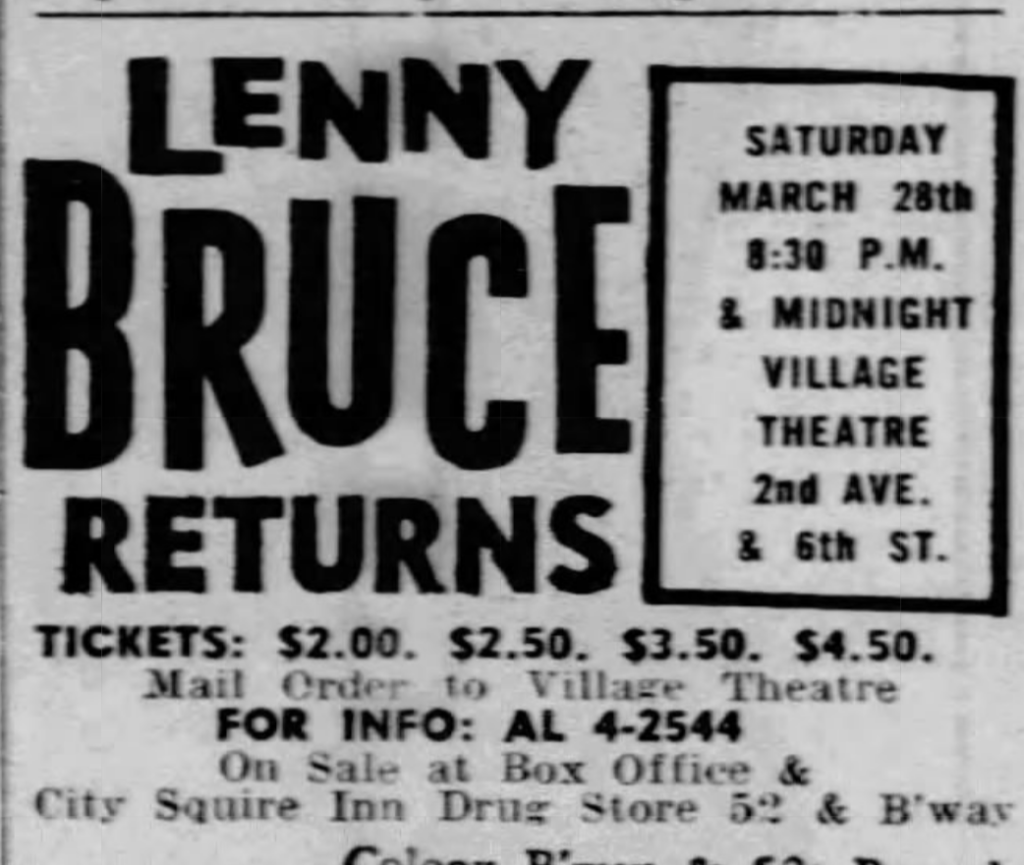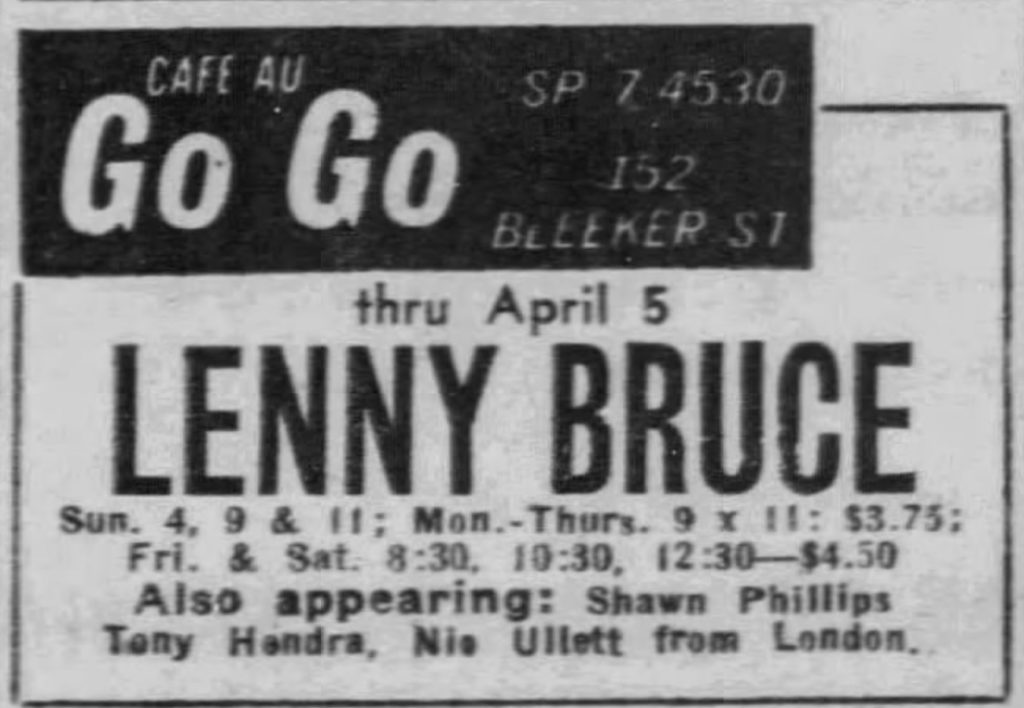 Phil Silvers and Budd Friedman, in front of pop culture's most famous brick wall.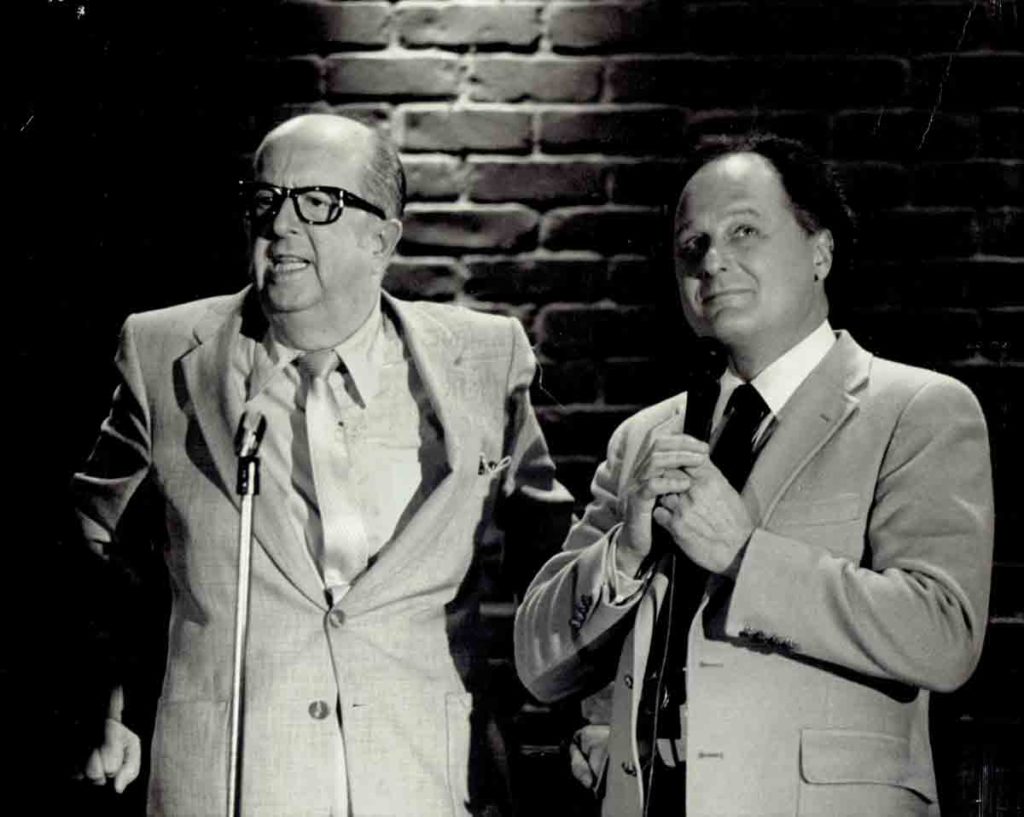 A young Chris Rock at Catch a Rising Star, pictured here in 1987 (although he had been working the club since 1984).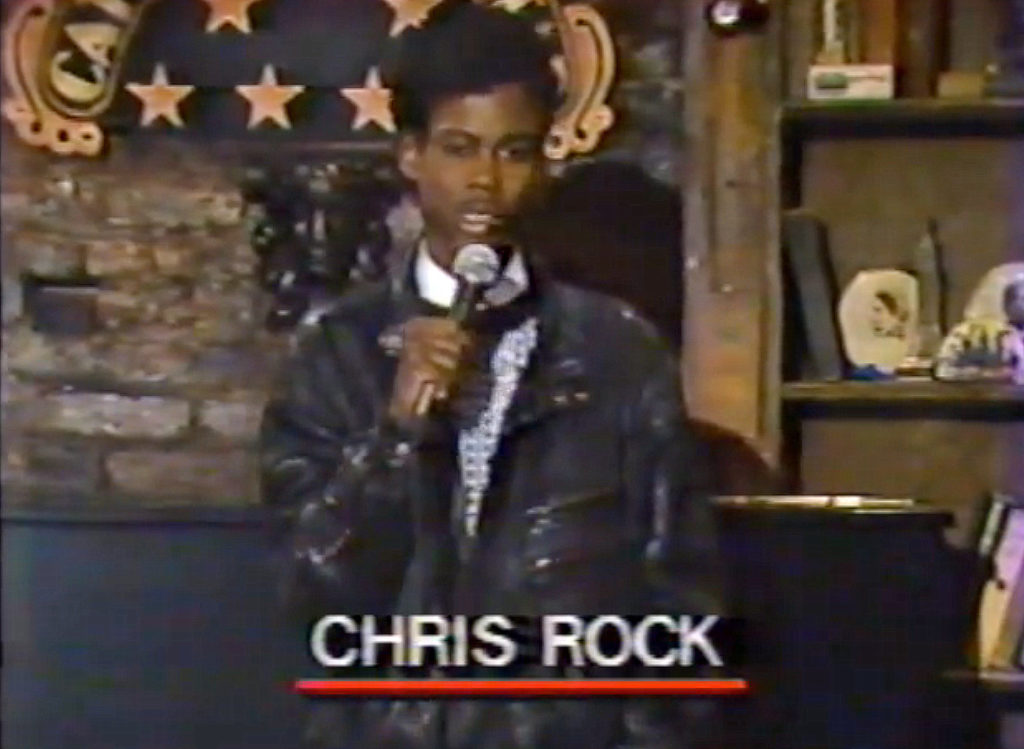 A 1989 news report on the 'comedy club boom' of the 1980s.

Rodney Dangerfield at Catch a Rising Star (audio only, 1983)

An early routine from Joan Rivers….

Derrick Comedy (featuring Donald Glover) at Uprights Citizens Brigade, 2012
Our thanks to Nat Towson and Billy Procida for providing some guidance on the recent history of New York stand-up.
FURTHER READING/LISTENING
The History of Standup Podcast
Jewish Comedy: A Serious History by Jeremy Dauber
The Improv by Budd Friedman
From Traveling Show to Vaudeville: Theatrical Spectacle in America, 1830–1910, edited by Robert Lewis
The Comedians by Kliph Nesteroff
On The Real Side: A History of African American Comedy by Mel Watkins