Nursing pioneer Florence Nightingale was born 200 years ago today in Florence, Italy. And it got me thinking about my favorite Nightingale-related landmark in New York.
Just locate the remnant of little Cannon Street in the Lower East Side (it's between Delancey and Broome Streets) and you'll find a building most fowl—or rather, most owl.
P.S. 110, Florence Nightingale School, at 285 Delancey Street, is festooned with owl carvings, perched everywhere from the doorways to the rooftops, making an impressive lineup of stoned birds.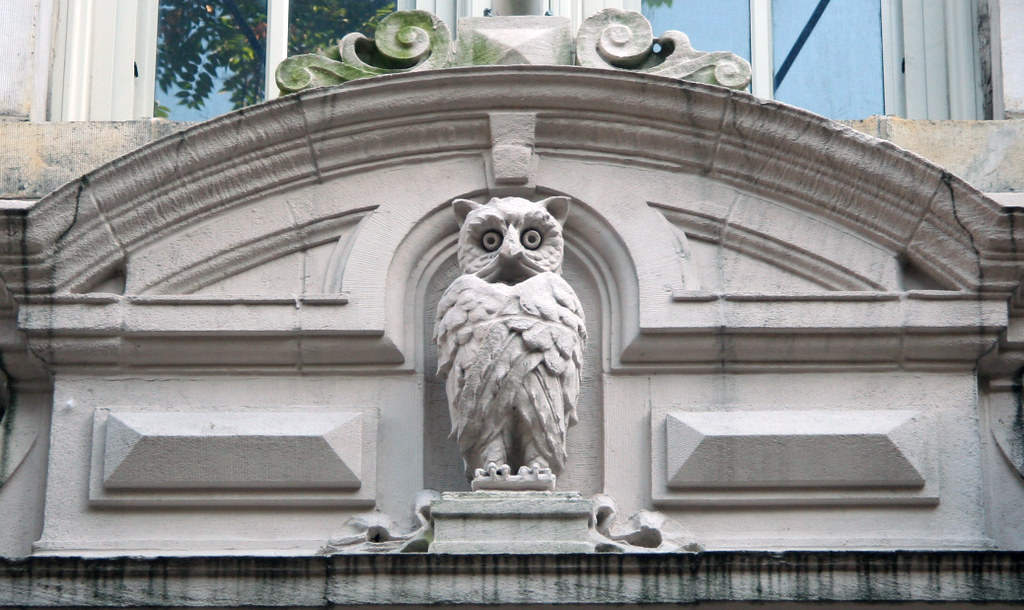 Just look at them! They're arrayed atop the school like gargoyles. Although owls serve as a good way to scare off other birds, that's not the central reason they were installed here.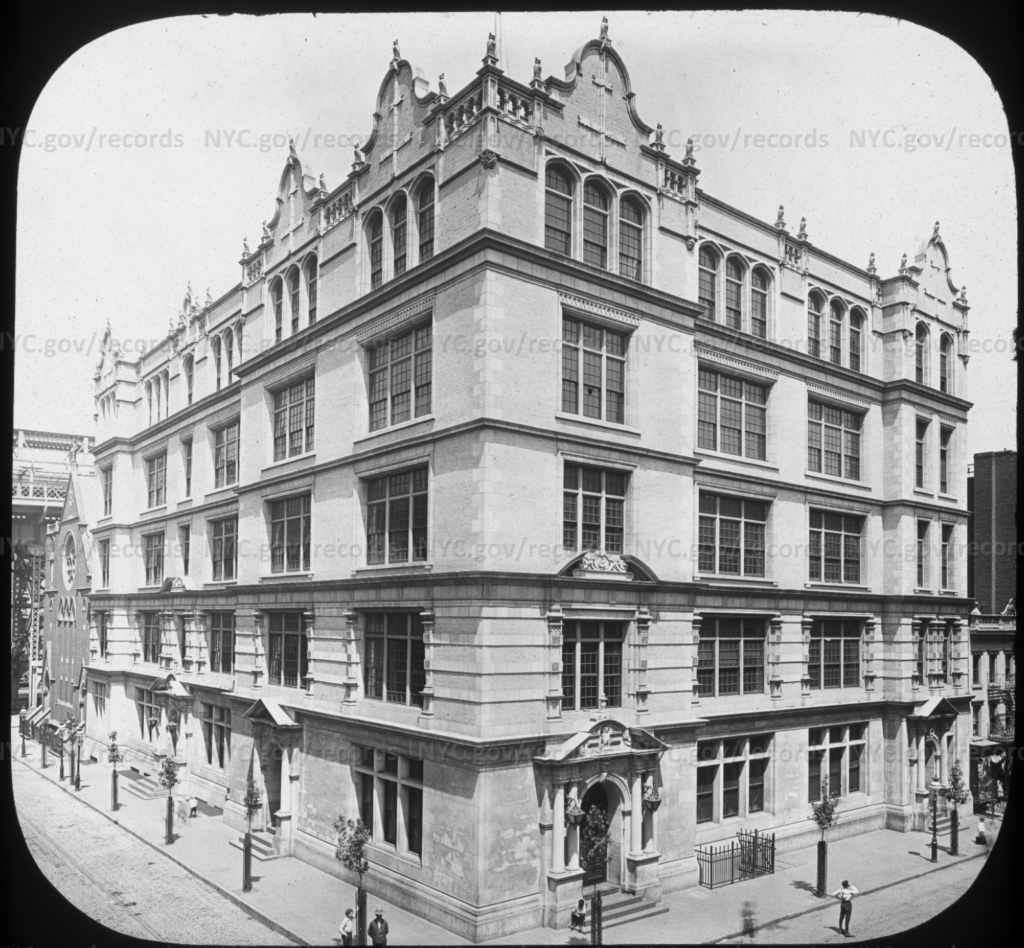 The building was constructed in 1903 and named for Nightingale (1820–1910), the English social reformer who was a pioneer of modern nursing.
She loved owls, and even kept a pet owl named Athena. She's even preserved at the Florence Nightingale Museum in London.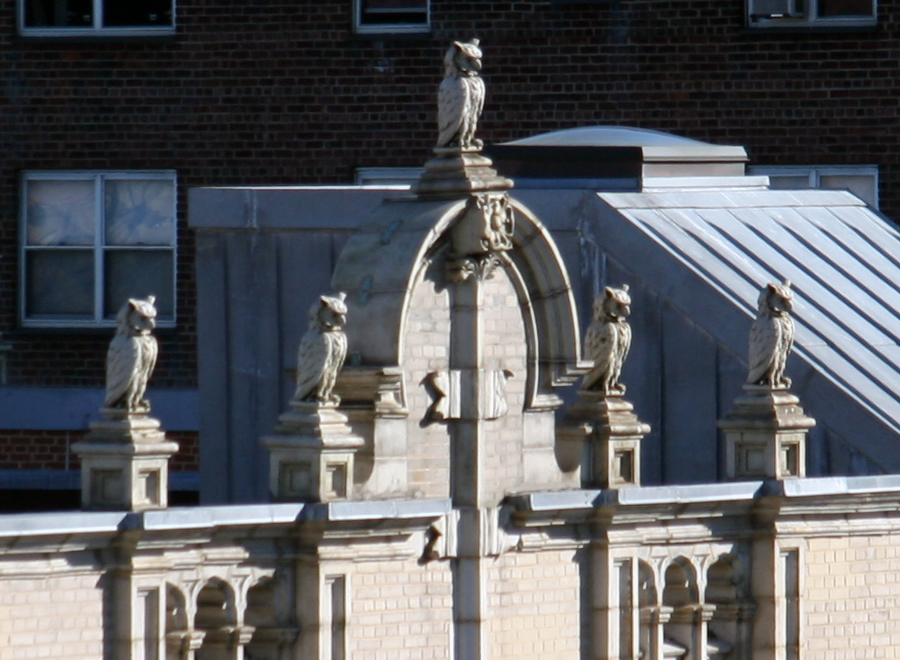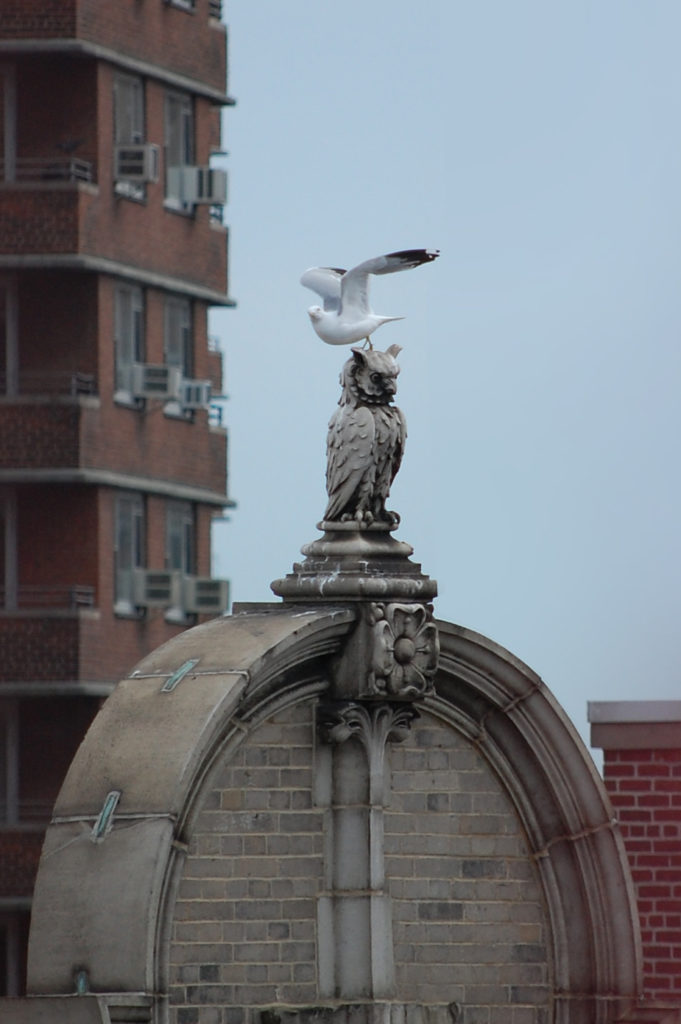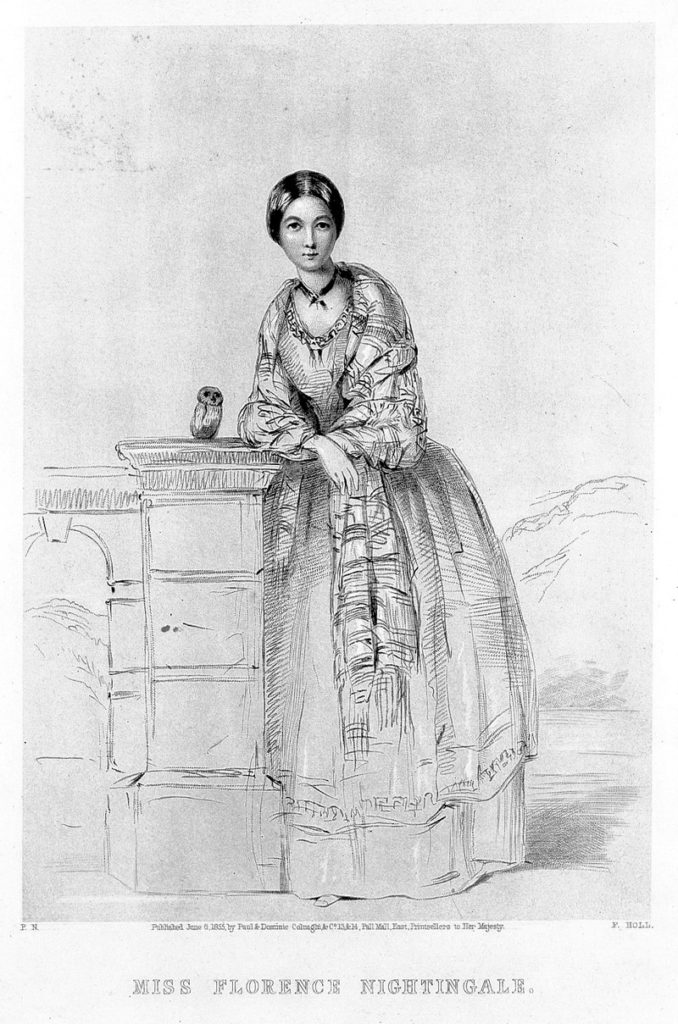 By the way, there used to be another school named for Nightingale but I doubt we were refer to this institution by the following name today: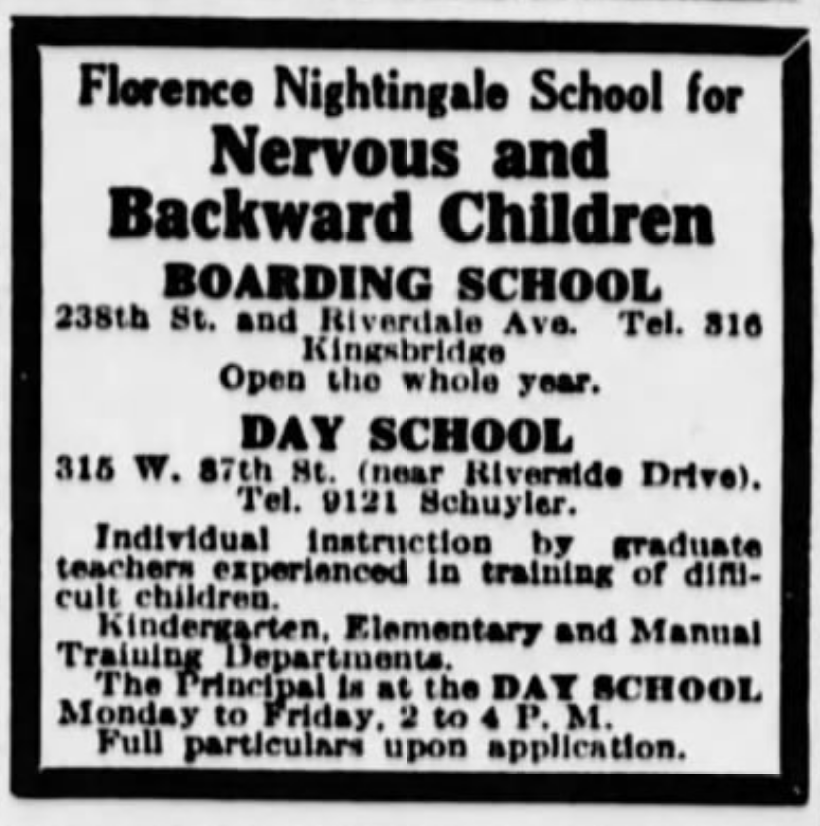 A version of the above article can be found in our book The Bowery Boys' Adventures In Old New York? Find it in bookstores or order it from Amazon, Barnes and Noble or your independent bookstore.