EPISODE 325 In 1858, during two terrible nights of violence, the needs of the few outweighed the needs of the many when a community, endangered for decades and ignored by the state, finally reached its breaking point.
In Staten Island, just south the spot of today's St. George Ferry Terminal, where thousands board and disembark the Staten Island Ferry everyday, was once America's largest quarantine station – 30 acres of hospitals, medical facilities, shanties and homes, surrounded by a six-foot-tall brick wall.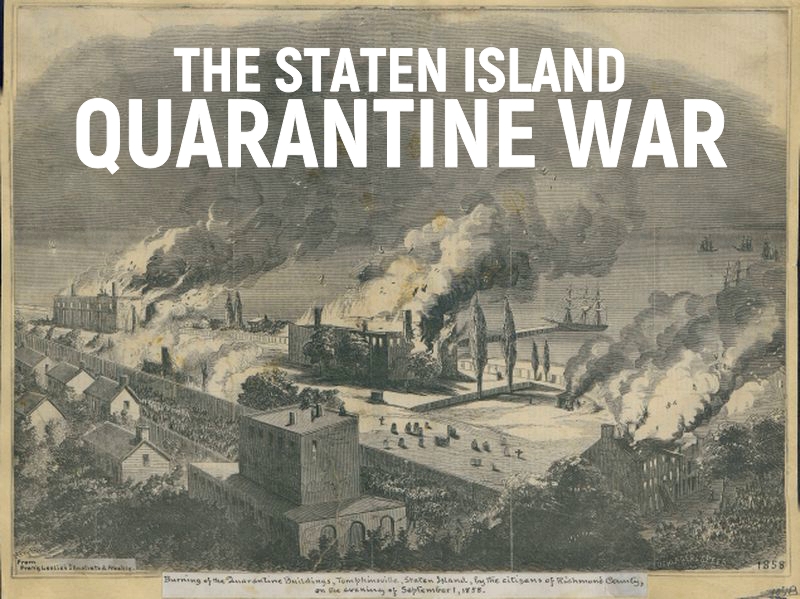 Since its construction in the year 1799, Staten Islanders had fought the its removal of the Quarantine Ground, considered a menacing danger to the health of residents and a blight upon any possible development.
Yet the need for such an extensive facility at the Narrows — the gateway to the New York Upper Bay and the Hudson River — was so important that the state of New York mostly turned a blind eye to their wishes.
And so the residents of Staten Island took matters into their own hands.
Was this a case of righteous revolution in the service of safety and well-being against a tyrannical state? Or a grave and malicious act of terror?
To get this episode, simply stream or download it from your favorite podcast player.
Or listen to it straight from here: THE STATEN ISLAND QUARANTINE WAR

---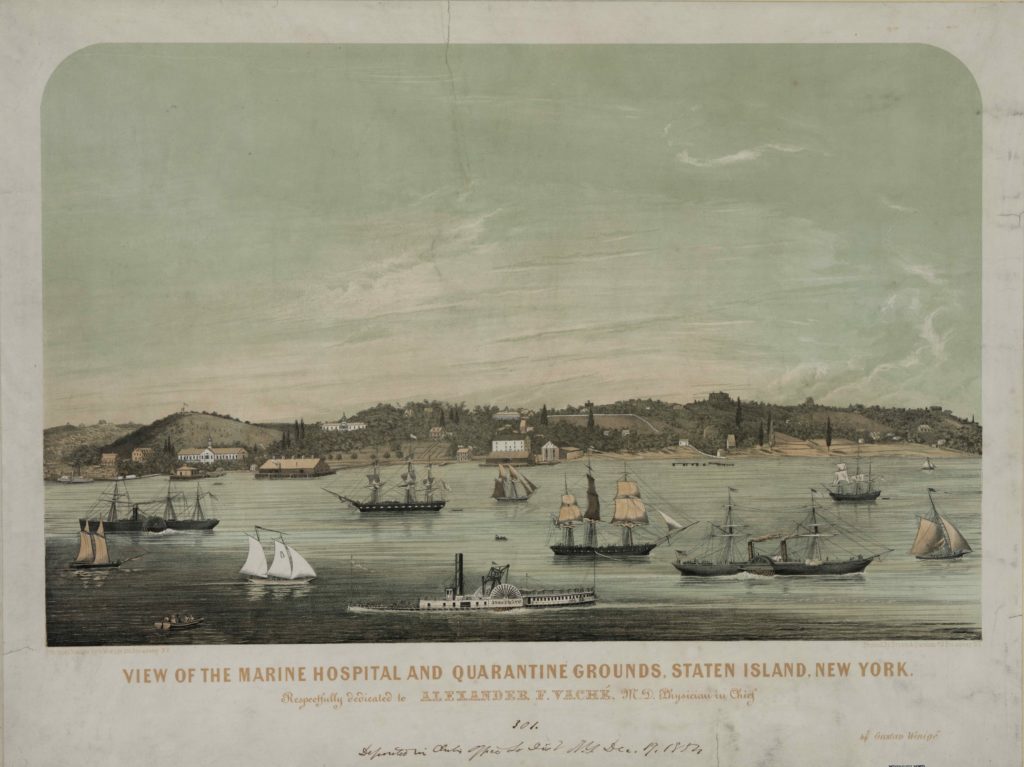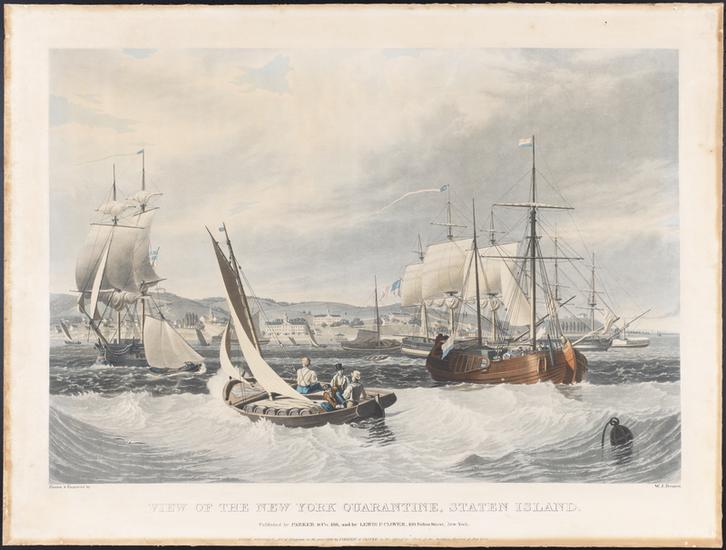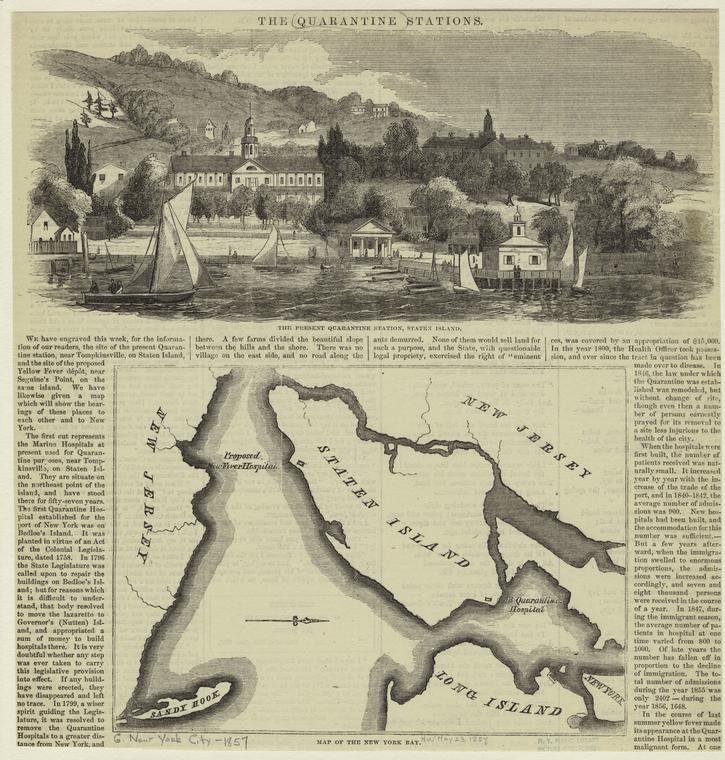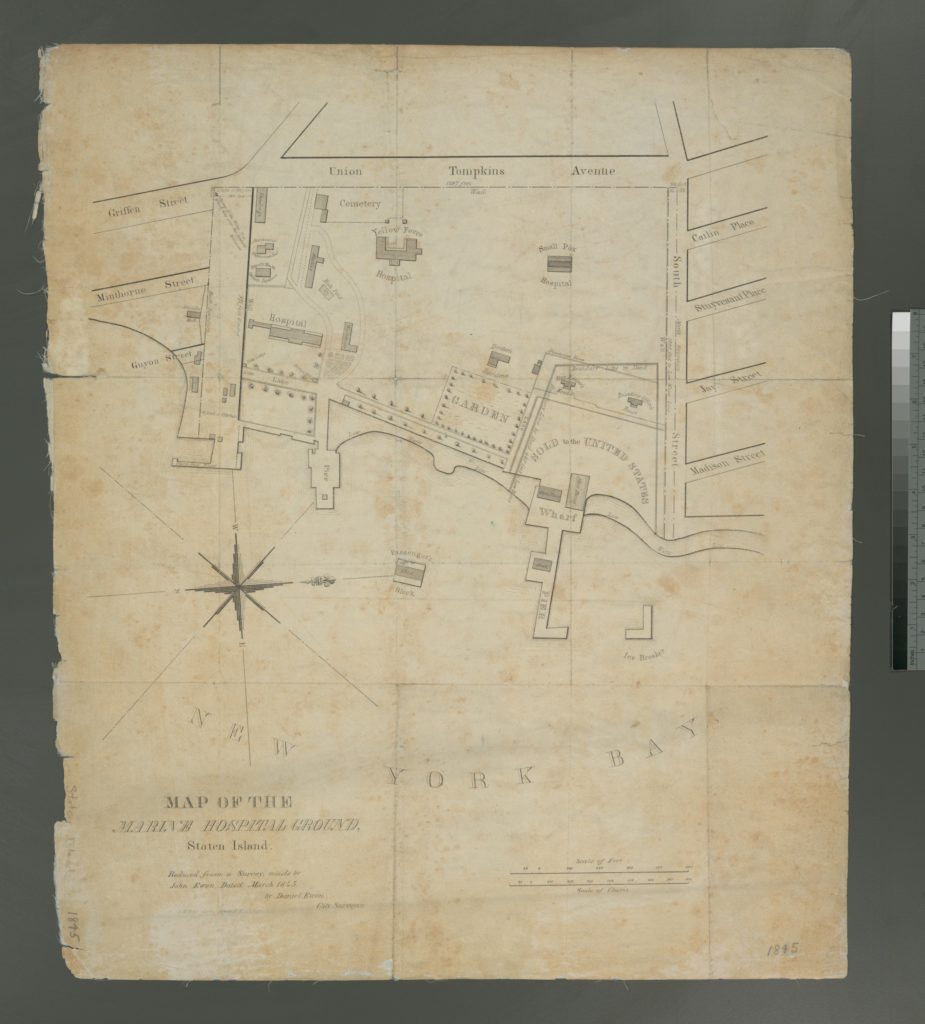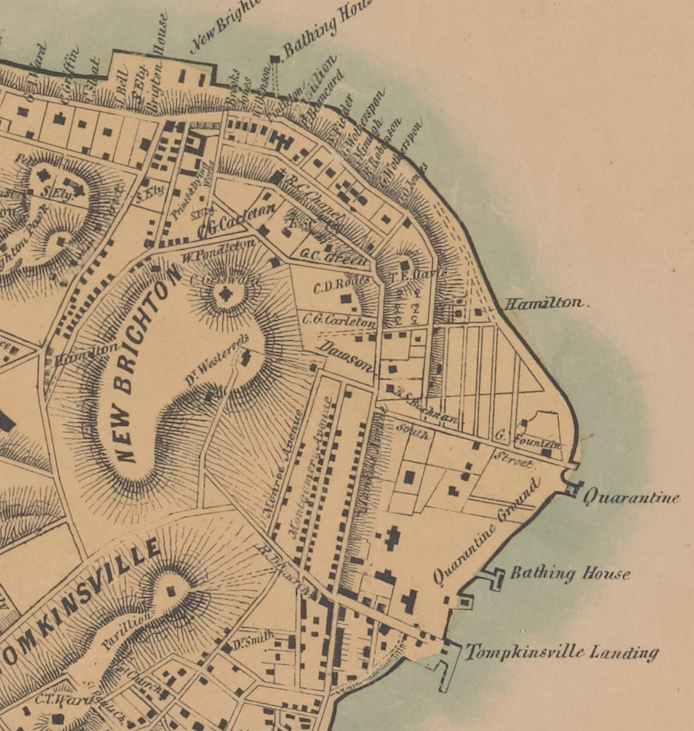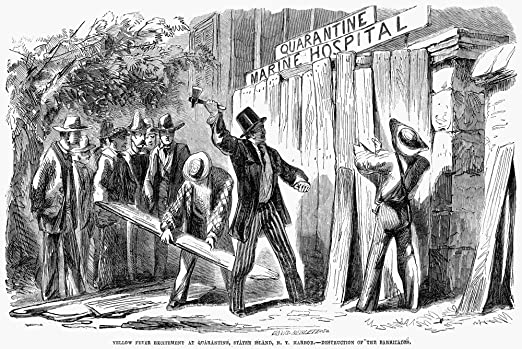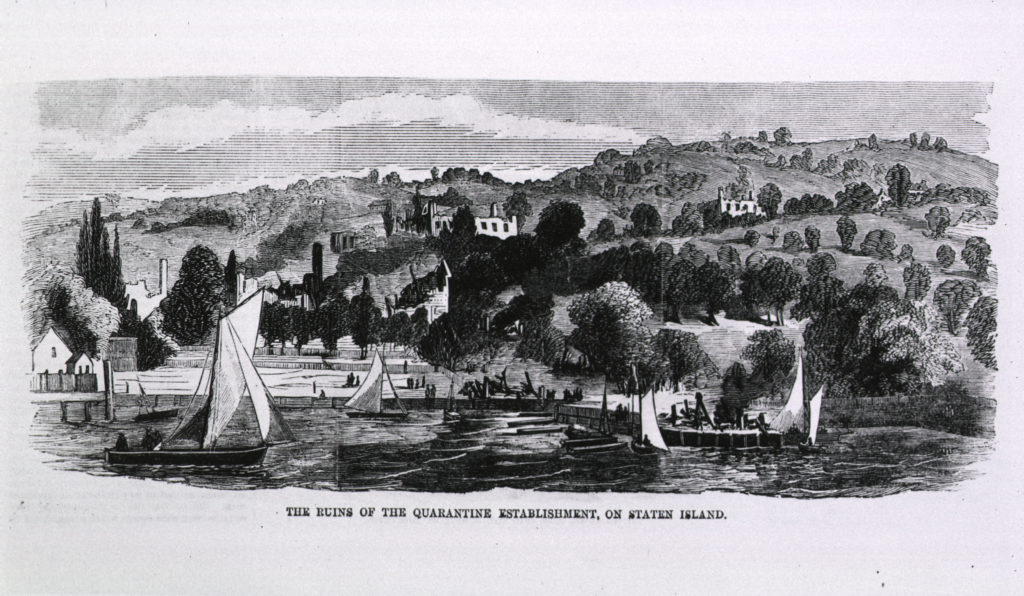 FURTHER LISTENING
After listening to The Staten Island Quarantine War, check out these past Bowery Boys episodes on subjects featured in the latest show.
---
The Bowery Boys: New York City History podcast is brought to you …. by you!
We are now producing a new Bowery Boys podcast every week. We're also looking to improve and expand the show in other ways — publishing, social media, live events and other forms of media. But we can only do this with your help!
We are now a creator on Patreon, a patronage platform where you can support your favorite content creators.
Please visit our page on Patreon and watch a short video of us recording the show and talking about our expansion plans. If you'd like to help out, there are six different pledge levels. Check them out and consider being a sponsor.
We greatly appreciate our listeners and readers and thank you for joining us on this journey so far.