Ever wonder what the very first movie ever shot in Manhattan was? It also happens to be the first American film ever shown to a paying movie audience.

Woodville Latham and his sons Otway and Gray Latham had invented the Eidoloscope projector (also called the Pantoptikon), running very crudely like a film projector today. However its image size was very small, about the size of a small TV set.
The Latham brothers had debuted test images to the press. But their real test of this device was to film something live and then display it a short time later.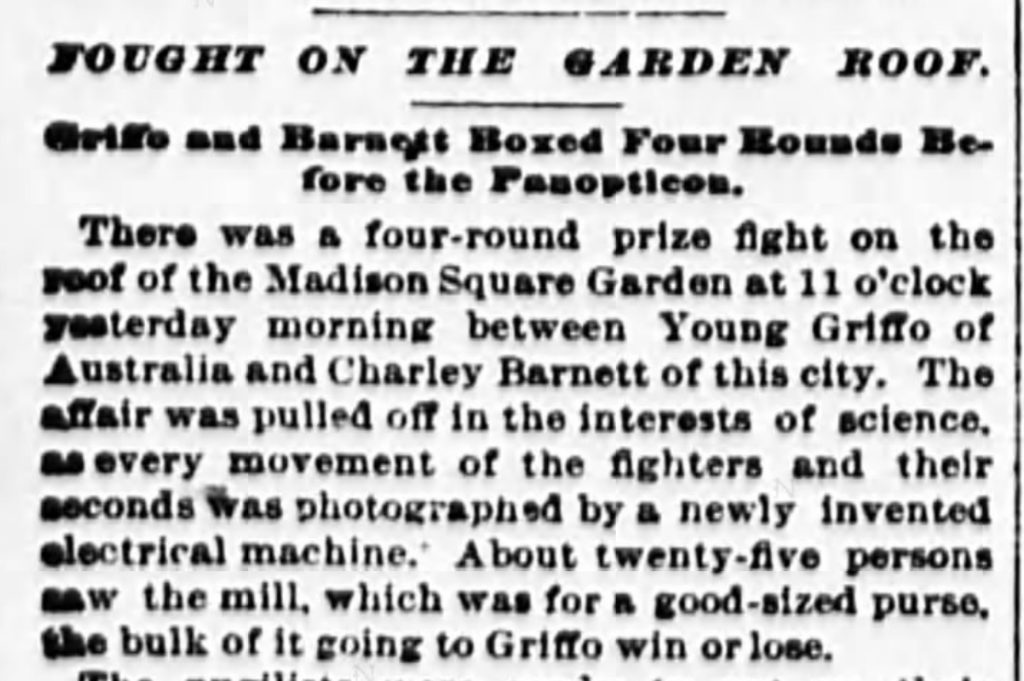 So on May 4, 1895, the brothers filmed a boxing match on the rooftop of Madison Square Garden, then on 27rd Street and Madison Avenue.
The competitors were 'Battling' Charles Barnett in the ring with Young Griffo (pictured below), a legendary Australian boxer who was a rather chaotic presence in the sport.
The match was actually a re-match, the recreation of an actual boxing match between the two athletes which had occurred that morning at the Garden.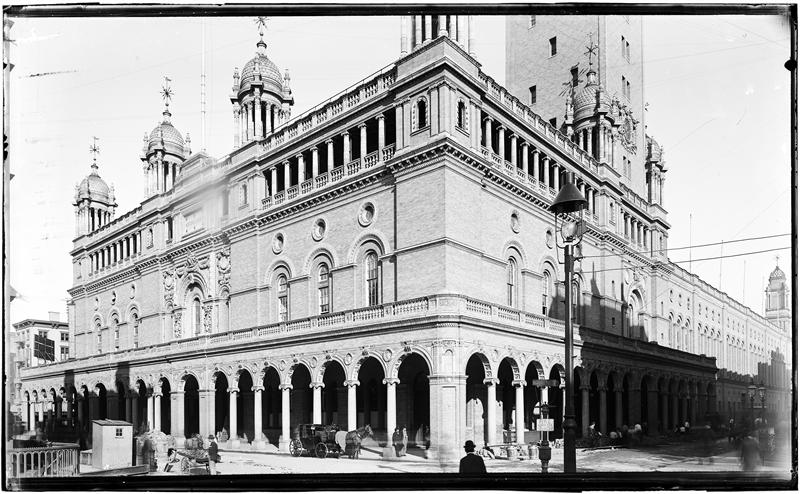 Sixteen days later, that four-minute film, Young Griffo versus Battling Charles Barnett, was displayed to a paying audience, at a makeshift theater in a storefront at 153 Broadway (a couple blocks up from Wall Street).
---
Believe it or not, boxing films were all the rage in these infant years of the motion picture business as they were easy to film (compared to a baseball game) and featured name performers in an era before actual movie stars.
"The film offered topicality that previous productions had not," said author Dan Streible in his book Fight Pictures: A History of Boxing and Early Cinema. "If such reenactments could be marketed quickly, their commercial value could exceed that of unofficial match-ups created solely for the movies."
The film was also a huge hit that summer on Coney Island, projected in a tent on Surf Avenue.
No extant copy of Young Griffo v. Battling Charles Barnett has been found.
---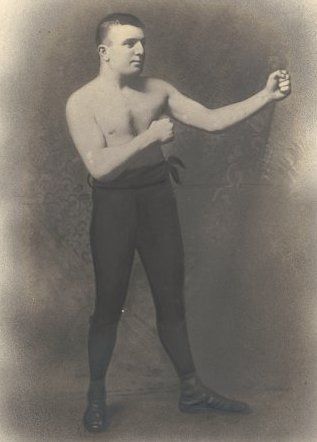 Young Griffo (pictured above) did not get to see the film himself as he had been arrested in Philadelphia and was extradited to New York City "to answer charges of a serious nature which are preferred by the Society of Prevention of Cruelty to Children." He would eventually serve one year in prison for the assault of a boy named William Gottlieb.
You can read more about the life of Young Griffo here.