PODCAST The tale of one of the 19th century's most unusual superstars, a man who spent his entire life in the media spotlight — thanks to promoter and friend P.T. Barnum and to his highly publicized 'wedding of the century' to Lavinia Warren at Grace Church.
EPISODE #339 Charles Stratton, who would become world famous as "Tom Thumb" in the mid-19th century, was born in Bridgeport, CT on January 4, 1838 to parents of average height, and he grew normally during the first six months of his life — to about 25 inches or so.
And then, surprisingly, he just stopped growing.
When P.T. Barnum, the master showman, would meet Charles and his parents, Charlie was 4, and he'd be signed on the spot to play the part of "General Tom Thumb" at Barnum's American Museum. He'd be given a fancy new wardrobe, a new nationality (British), and a new age — 11 years old.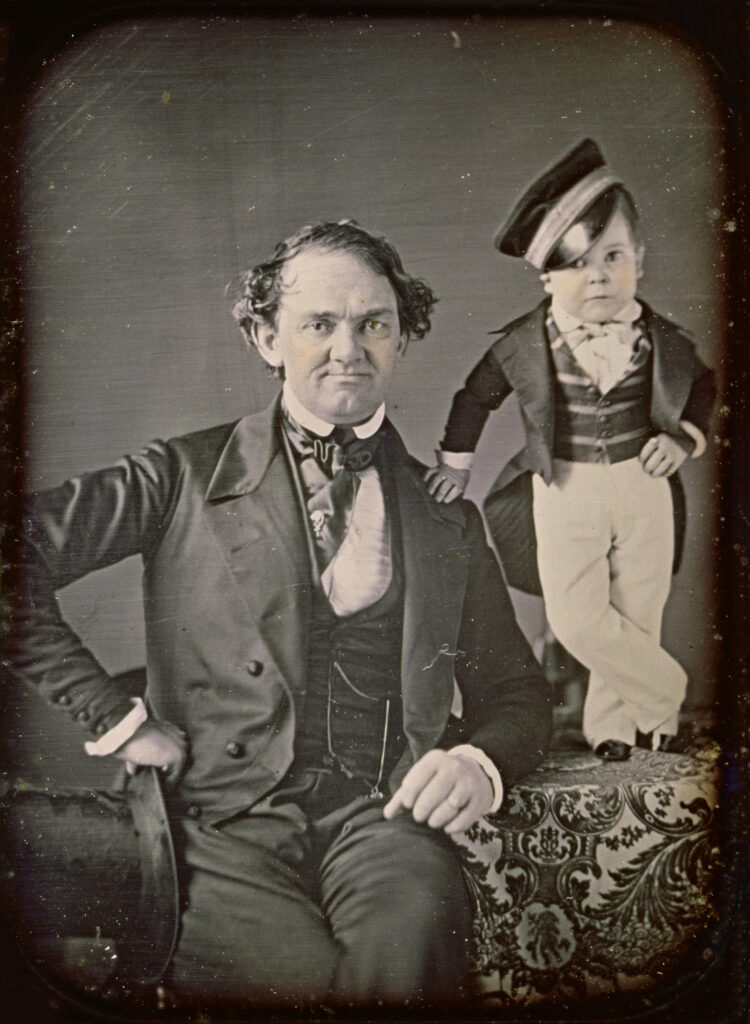 Charles would perform for the rest of his life as "Tom Thumb". He'd enchant European royalty and American presidents, and sell out crowds around the world.
And in 1863, during the darkest days of the Civil War, he'd be married in New York's Grace Church to Lavinia Warren, another Barnum employee and another performer of short stature.
Their wedding would be a sensation, and would actually knock news from the battlefields off the front page of the New York Times for three days.
FEATURING: Abraham Lincoln, Mathew Brady, Queen Victoria and a fellow named Commodore Nutt.
Listen today on your favorite podcast player or just press play here:
---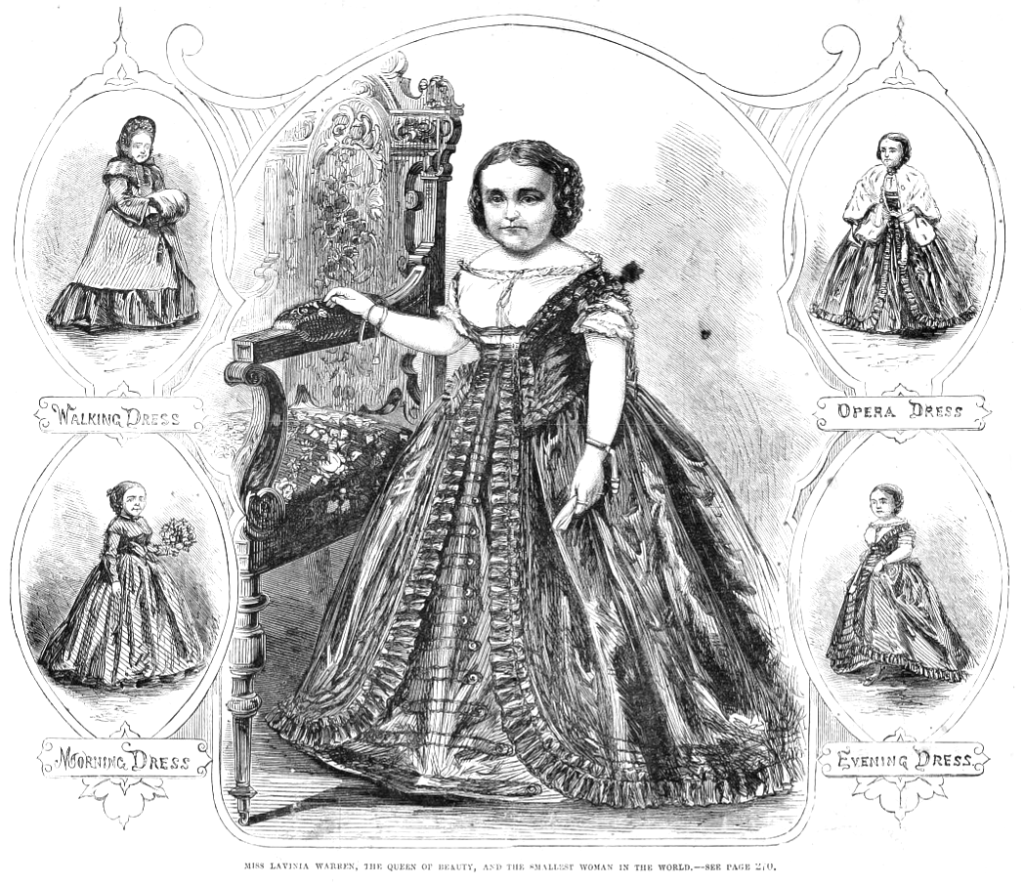 FEATURED GUESTS ON TODAY'S EPISODE:
Dr. Michael Mark Chemers is a Professor of Dramatic Literature and Director of Graduate Studies in the Department of Theatre Arts at the University of California, Santa Cruz. He's the author of Staging Stigma: A Critical Examination of the American Freak Show published by Palgrave MacMillan in 2008, in which he looks into the career and reception of Charles Stratton.
Eric Lehman is an Associate Professor of English at the University of Bridgeport and the author of 18 books, including Becoming Tom Thumb, published in 2013 by Wesleyan University Press.
Kathy Maher is the Executive Director of the Barnum Museum and is celebrating her 22nd year with the Museum. Located an hour out of New York City, P.T. Barnum's last museum continues to stand on Main Street in the heart of downtown Bridgeport, CT, his adopted home. Although the Barnum Museum is currently closed due to covid-19 regulations, the Museum remains active with social media, virtual programming and a major historic restoration and re-envisioning https://barnum-museum.org/
Robert Wilson has been the editor of The American Scholar magazine since 2004. Before that, he edited Preservation magazine and was the book editor and columnist for USA Today. His previous books include The Explorer King (2006), about the 19th-century scientist, explorer, and writer Clarence King, and Mathew Brady: Portraits of a Nation (2013), about the Civil War photographer. His most recent book, Barnum: An American Life (from 2019), has just been published in paperback.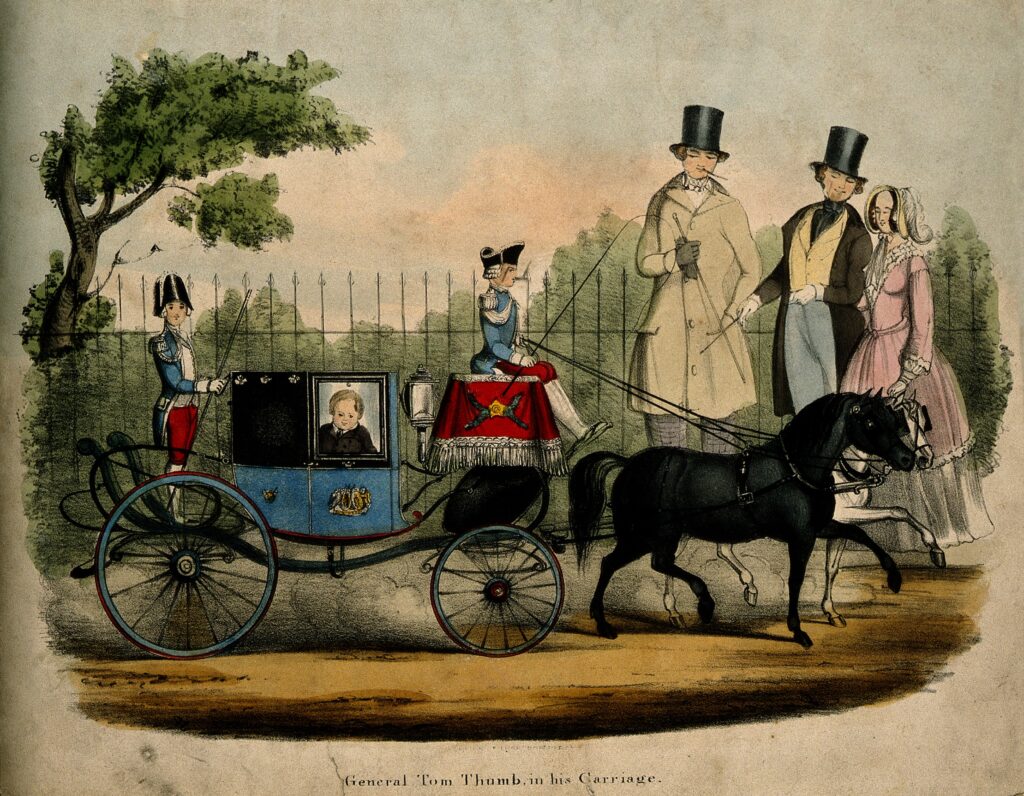 ---
FURTHER LISTENING
---

The Bowery Boys: New York City History podcast is brought to you …. by you!
We are now producing a new Bowery Boys podcast every week. We're also looking to improve and expand the show in other ways — publishing, social media, live events and other forms of media. But we can only do this with your help!
We are now a creator on Patreon, a patronage platform where you can support your favorite content creators.
Please visit our page on Patreon and watch a short video of us recording the show and talking about our expansion plans.
If you'd like to help out, there are six different pledge levels.Check them out and consider being a sponsor.
We greatly appreciate our listeners and readers and thank you for joining us on this journey so far.