EPISODE 348 It's the happiest of hours! The tales of four fabulous cocktails invented or made famous in New York City's saloons, cocktail lounges, restaurants and hotels.
Cocktails are more than alcoholic beverages; over the decades, they've been status signifiers, indulgences that show off exotic ingredients or elixars displaying a bit of showmanship behind the bar.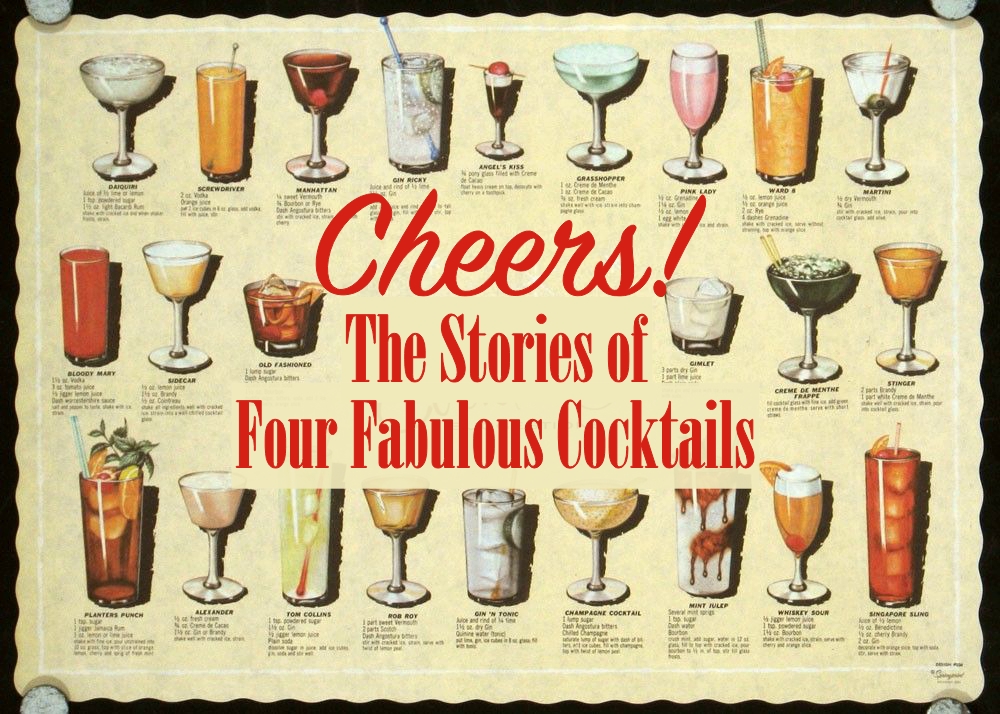 In this podcast, we recount the beginning days of four iconic alcoholic drinks:
— The Manhattan: How an elite Gilded Age social club may have invented the cocktail for a new governor of New York;
— The Bloody Mary: A Parisian delight, enjoyed by the leading lights of the Jazz Age, makes it way to one of New York's most famous hotels;
— The Martini: A drink of mysterious origin and potency becomes New York City's most popular drink — and a curious lunchtime companion;
— The Cosmopolitan: Tracing the history of a new cocktail classic from Provincetown to San Francisco — and into two of New York's most famous 1980s hangouts
---
LISTEN NOW — THE ORIGIN OF FOUR FABULOUS COCKTAILS
---
Professor Jerry Thomas, serving fire drinks to New York patrons.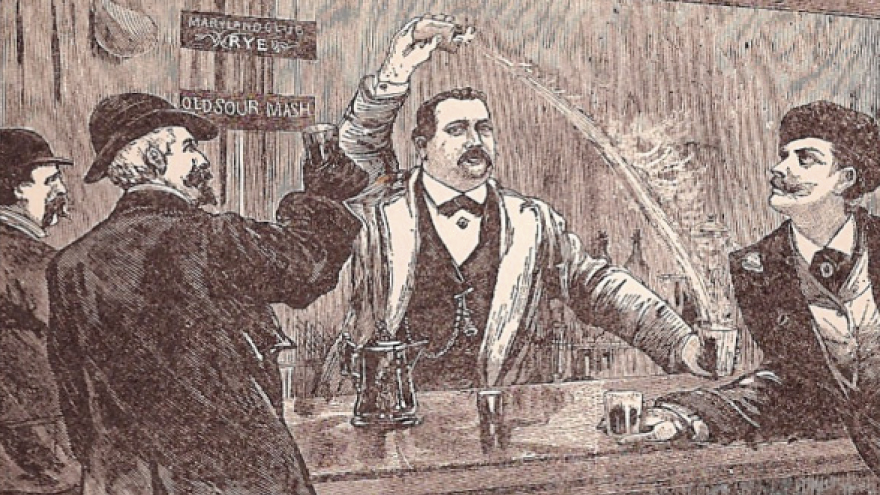 From Jerry Thomas' bartender guide (1887 edition). Read the whole guide here.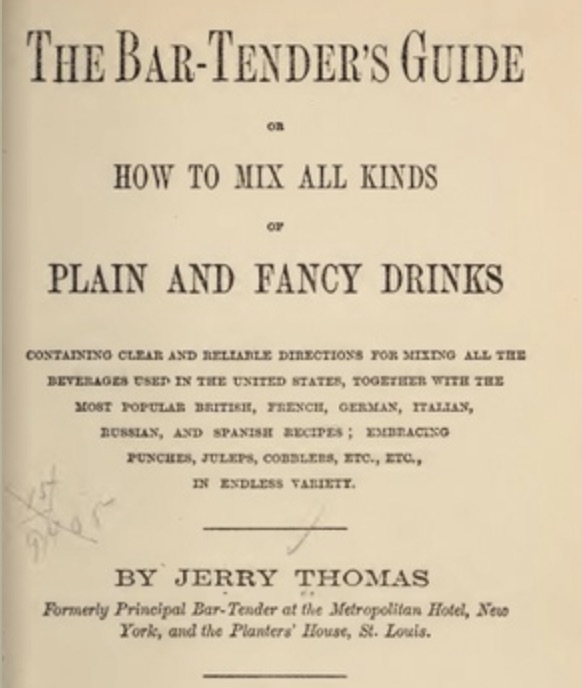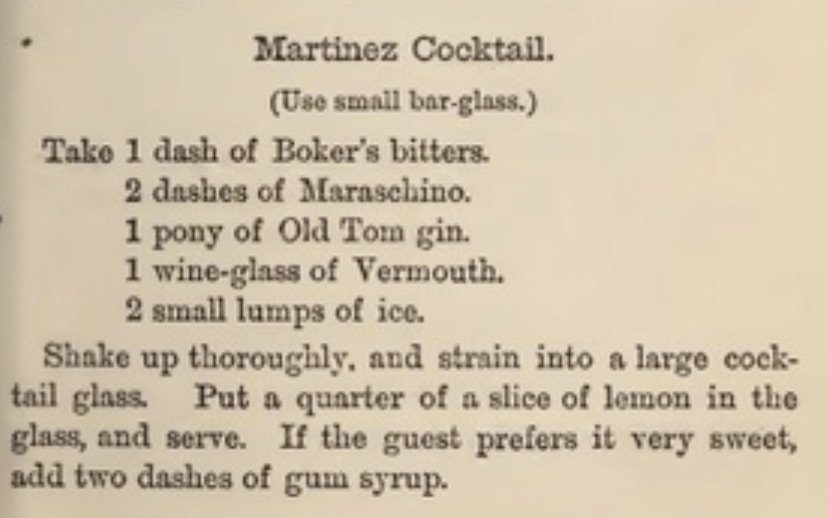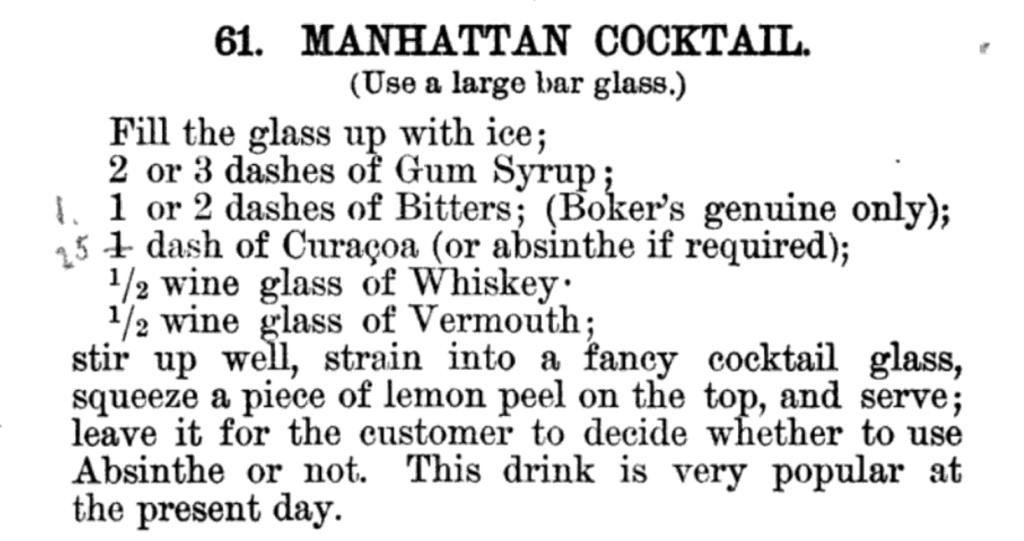 ---
The Bowery Boys: New York City History podcast is brought to you …. by you!
We are now producing a new Bowery Boys podcast every other week. We're also looking to improve and expand the show in other ways — publishing, social media, live events and other forms of media. But we can only do this with your help!
We are now a creator on Patreon, a patronage platform where you can support your favorite content creators.
Please visit our page on Patreon and watch a short video of us recording the show and talking about our expansion plans. If you'd like to help out, there are six different pledge levels. Check them outand consider being a sponsor.
We greatly appreciate our listeners and readers and thank you for joining us on this journey so far.