PODCAST

One of America's most important books was published 225 years ago this year.
You won't find it on a shelf of great American literature. It was not written by a great man of letters, but somebody who described herself simply as 'an American orphan.'
EPISODE 354 In 1796 a mysterious woman named Amelia Simmons published American Cookery, the first compilation of recipes (or receipts) using such previously unknown items as corn, pumpkins and "pearl ash" (similar to baking powder).
This book changed the direction of fine eating in the newly established United States of America.
But Amelia herself remains an elusive creator. Who was this person who would have so much influence over the American diet?
Join Greg through a tour of 70 years of early American eating, identifying the true melting pot of delicious flavors — Dutch, Native American, Spanish, Caribbean and African — that transformed early English colonial cooking into something uniquely American.
FEATURING early American recipes for johnnycakes, slapjacks and gazpacho!
Listen to WHO WROTE THE FIRST AMERICAN COOKBOOK? on your favorite podcast player or from the player below:
---
Pictured below: A postcard of a New England kitchen (1750), from the Museum of the Essex Institute, Salem, Massachusetts (and courtesy the New York Public Library)

To check out the recipes from all the cookbooks mentioned on this show, just click on the link below —
Amelia Simmons: American Cookery
Martha Washington: Booke of Cookery
Gervase Markham: Countrey Contentments, or the English Huswife
Eliza Smith: The Compleat Housewife: Or, Accomplish'd Gentlewoman's Companion
Susannah Carter: The Frugal Housewife Or Complete Woman Cook
Below: Some engravings by Paul Revere from Carter's 1770s American edition —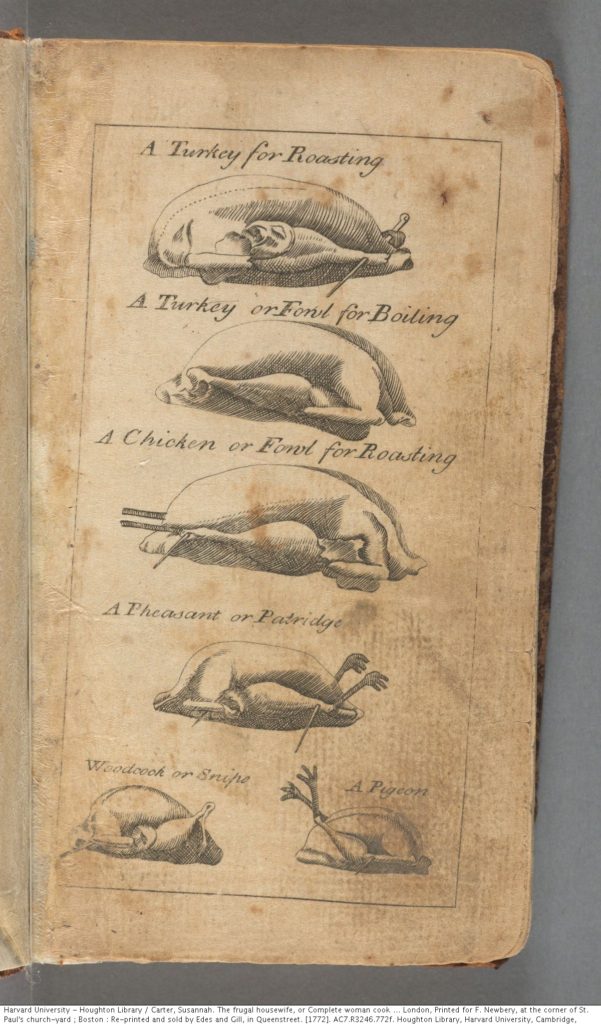 Hannah Glasse: The Art of Cookery, Made Plain and Easy
Lucy Emerson: New England Cookery
Lydia Maria Child: The American Frugal Housewife

Mary Randolph: The Virginia Housewife, or Methodical Cook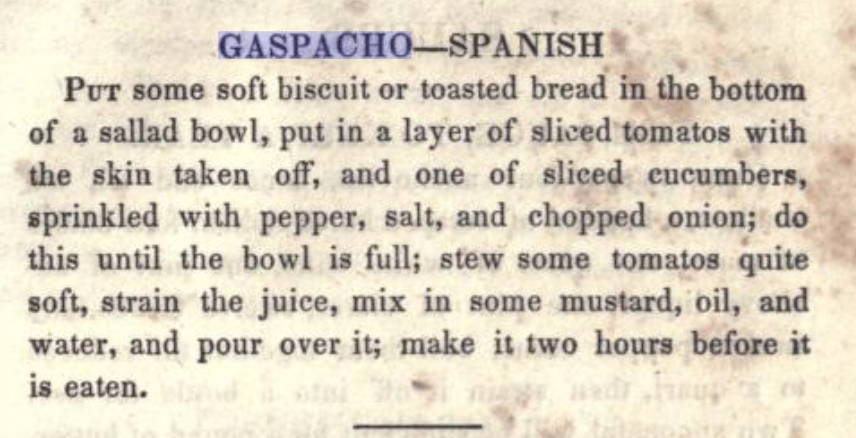 Malinda Russell: A Domestic Cook Book