HOLIDAY HISTORY GIFT GUIDE Each week for the rest of the year, the Bowery Boys will recommend a newly released book that you might like to include on your holiday wish list. For other book suggestions, check out other entries on the Bowery Boys Bookshelf.
---
Pretend GPS was never invented or that man never sent a satellite into order. Imagine going back to a time when people had no idea what continents looked like.
The glory of the most beautiful early maps is that they're never 100% precise. Early cartographers carefully pieced together observations to create maps that were close to accurate. And where details were not known, artist inspiration filled in the blanks.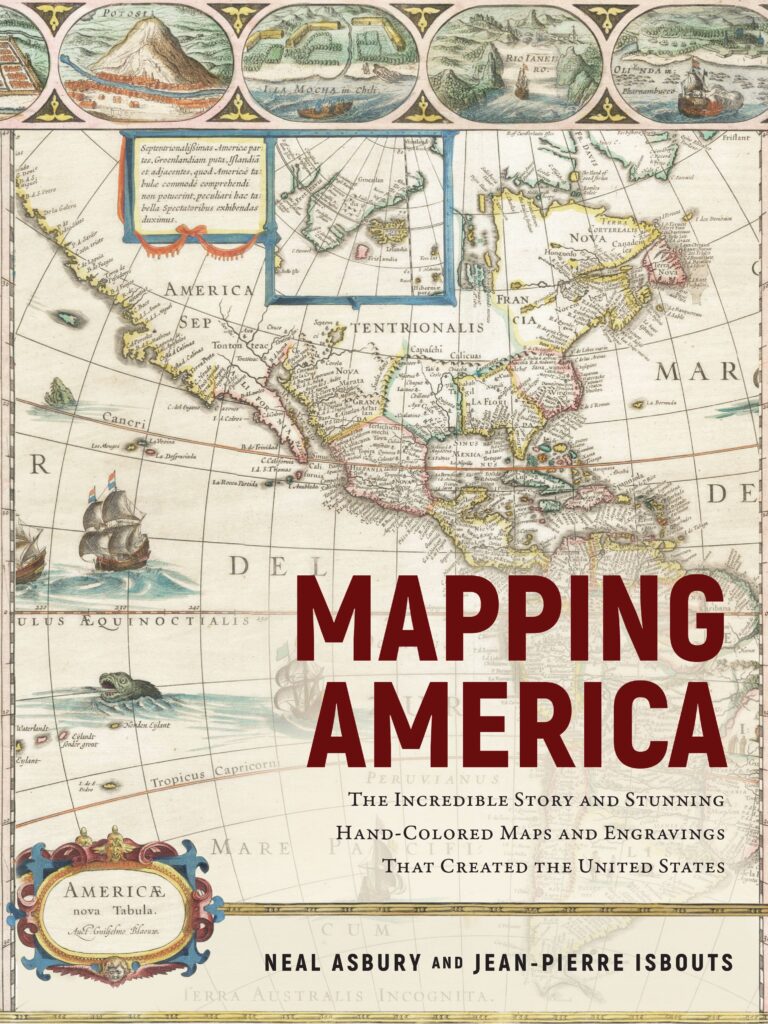 MAPPING AMERICA
The Incredible Story and Stunning Hand-Colored Maps and Engravings That Created the United States
Neal Asbury and Jean-Pierre Isbouts
When the great European colonizers first sent explorations out towards the New World, almost nothing was known of the Americas' size and shape. With each expedition — from Christopher Columbus to Henry Hudson — a bit more of the puzzle was revealed.
In Mapping America, the colorful new history of map making by rare map collector (and radio host) Neal Asbury and National Geographic historian Jean-Pierre Isbouts, the continents reveal themselves slowly in wild and vividly flamboyant illustrations that resonate like the creation of literary fantasy.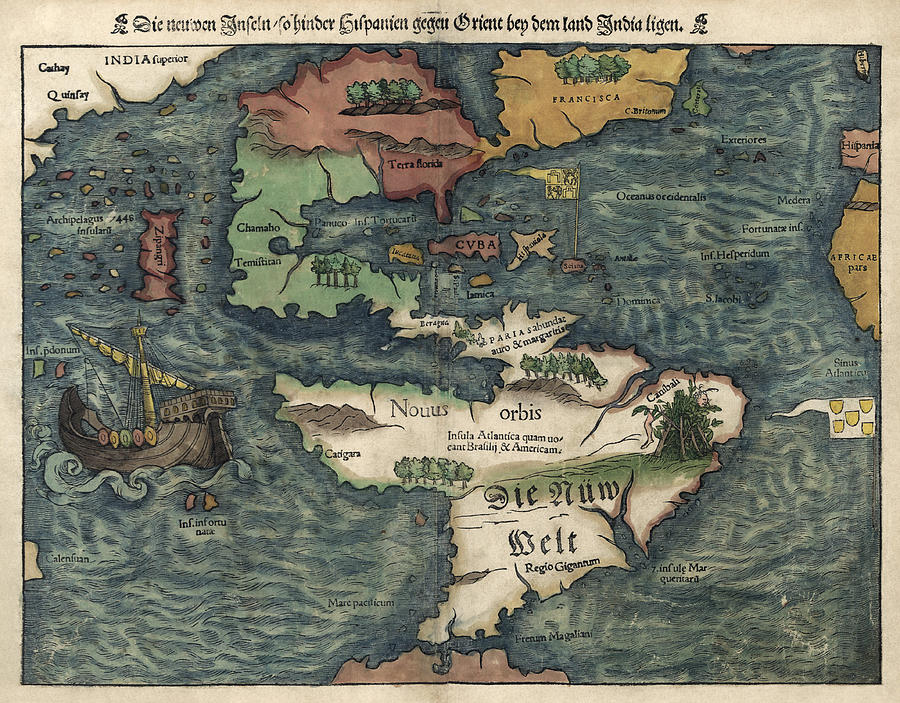 The maps beautifully presented in Mapping America are essentially souvenirs of colonization, and their ravishing and sometimes quizzical charms can belie the dominance of empire which produced them.
This is especially true of the marvelous Dutch maps of rival cartographers Jodocus Hondius and Willem Blaeu whose depictions of America were deeply detailed — to a point. ("Some of Hondius's changes," write the authors, "such as the depiction of the River May [in today's South Carolina], were erroneous and would confound explorers for the next 150 years.")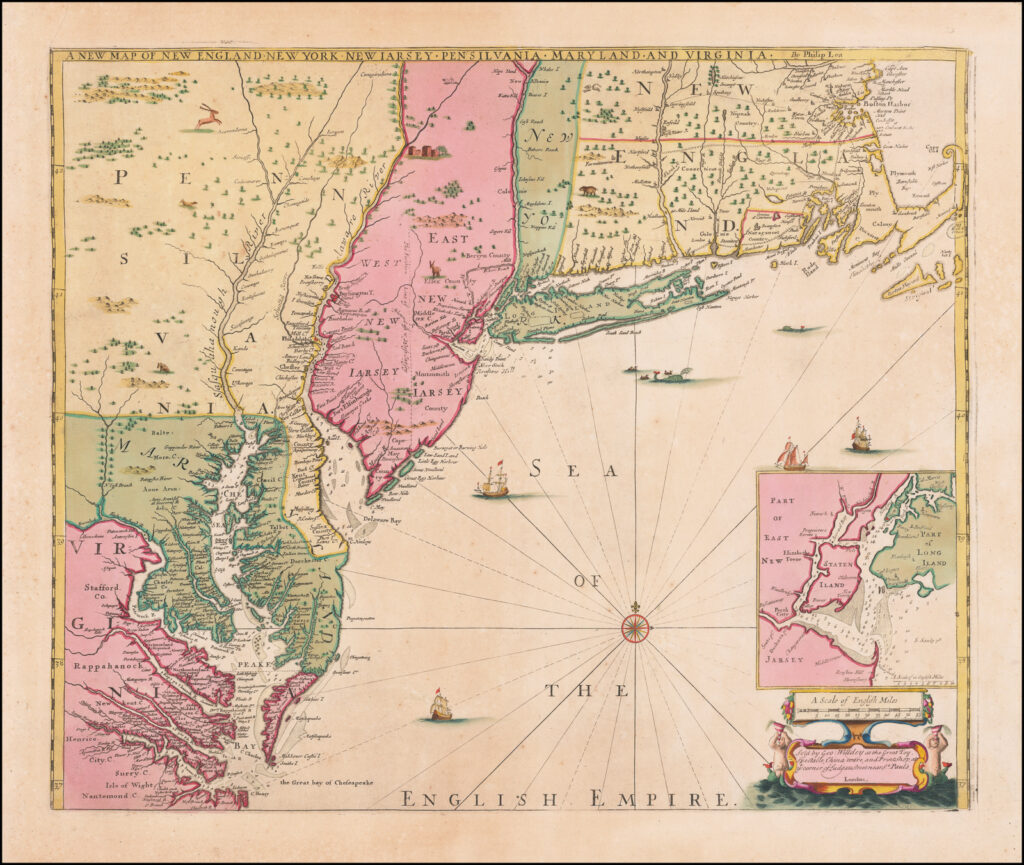 But as collected here, these maps can also feel stunningly revolutionary, watching the shape of the continents change (or rather man's deduction of the continents' shape) over time.
Mapping America begins in the 15th century and navigates through the history of map-making until the end of the Revolutionary War when cartographers made their first observations of the North American interior.
The maps range from just slightly inaccurate to completely wrong. The colors and artistry will make Google Maps look dull and depressing.