PODCAST The thrilling tale of a classic heist from the Gilded Age, perpetrated by a host of wicked and colorful characters from New York's criminal underworld.
Jesse James and Butch Cassidy may be more infamous as American bank robbers, but neither could match the skill or the audacity of George Leonidas Leslie, a mastermind known in his day as the 'King of the Bank Robbers'.
On October 27, 1878, Leslie's gang broke into the Manhattan Savings Institution and stole almost $3 million in cash and securities (about $71 million in today's money), making it one of the greatest bank robberies in American history.
This epic heist, which took three years to plan, was only the greatest in a string of high-profile robberies planned by Leslie and perpetrated by a rogue's gallery of New York thieves and fences.
Many details of the crime remain a mystery, and the legend of Leslie has been immortalized — with some mixture of truth and fiction — in Herbert Asbury's classic The Gangs of New York.
Who was this suave and mysterious Leslie? And how do you actually go about breaking into a bank in the 1870s? (Hint: Make sure you have a 'little joker' handy.)
Listen Now – The Great Bank Robbery of 1878
---
The Bowery Boys: New York City History podcast is brought to you …. by you!
We are now producing a new Bowery Boys podcast every other week. We're also looking to improve and expand the show in other ways — publishing, social media, live events and other forms of media. But we can only do this with your help!
We are now a creator on Patreon, a patronage platform where you can support your favorite content creators.
Please visit our page on Patreon and watch a short video of us recording the show and talking about our expansion plans. If you'd like to help out, there are several different pledge levels. Check them out and consider being a sponsor.
We greatly appreciate our listeners and readers and thank you for joining us on this journey so far.
---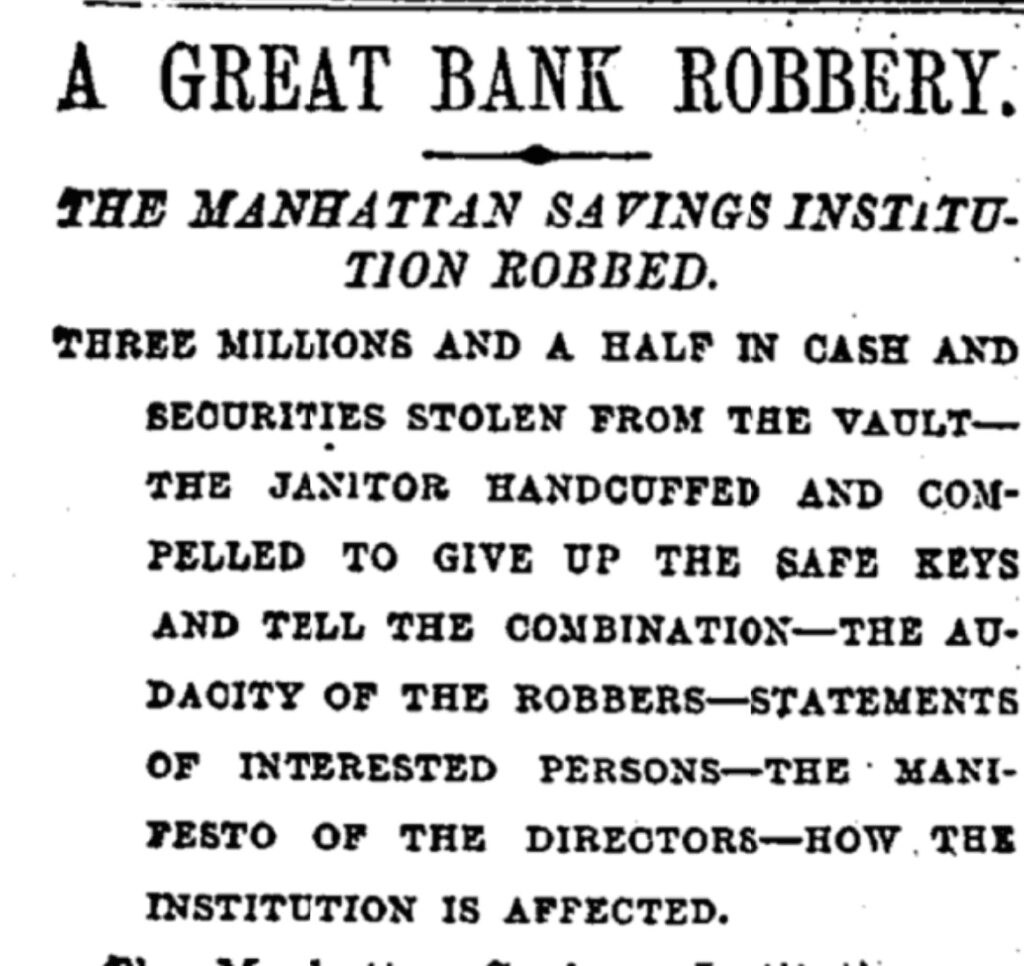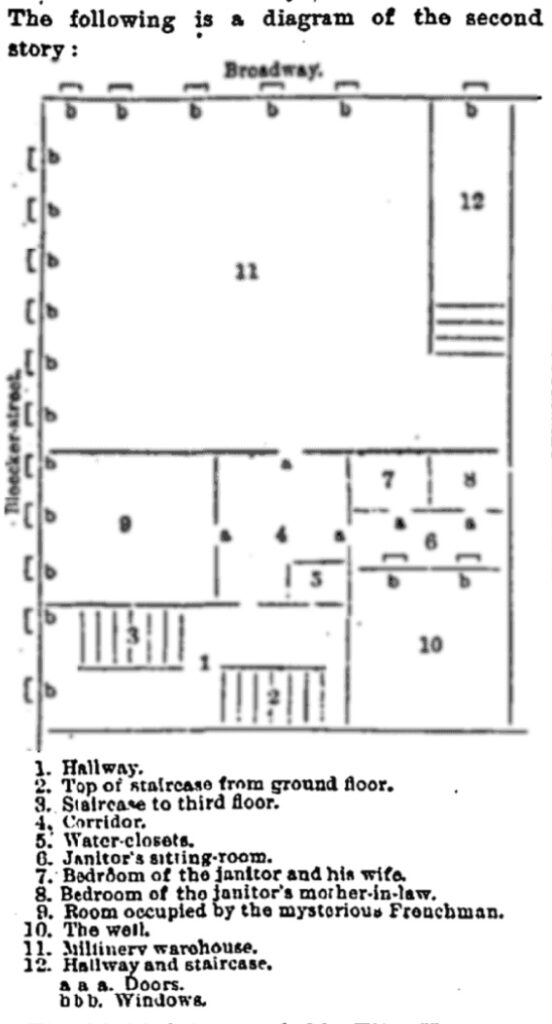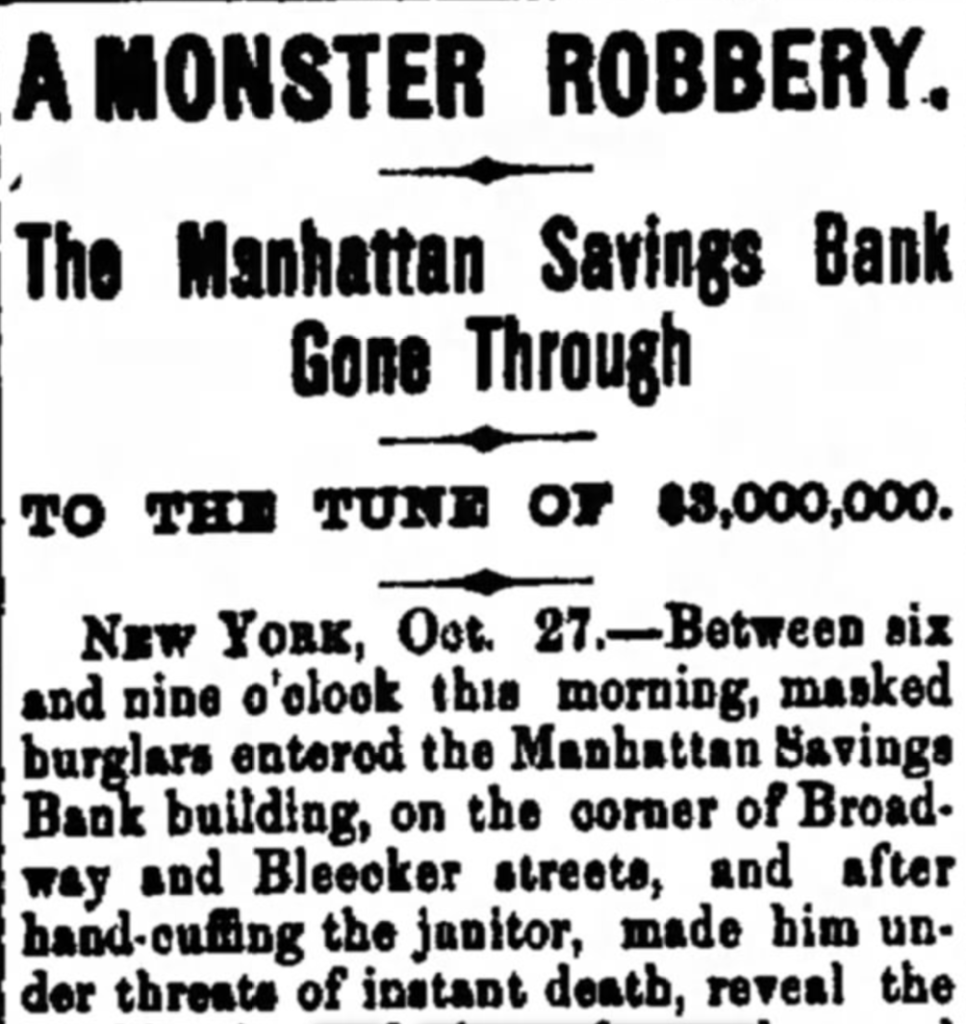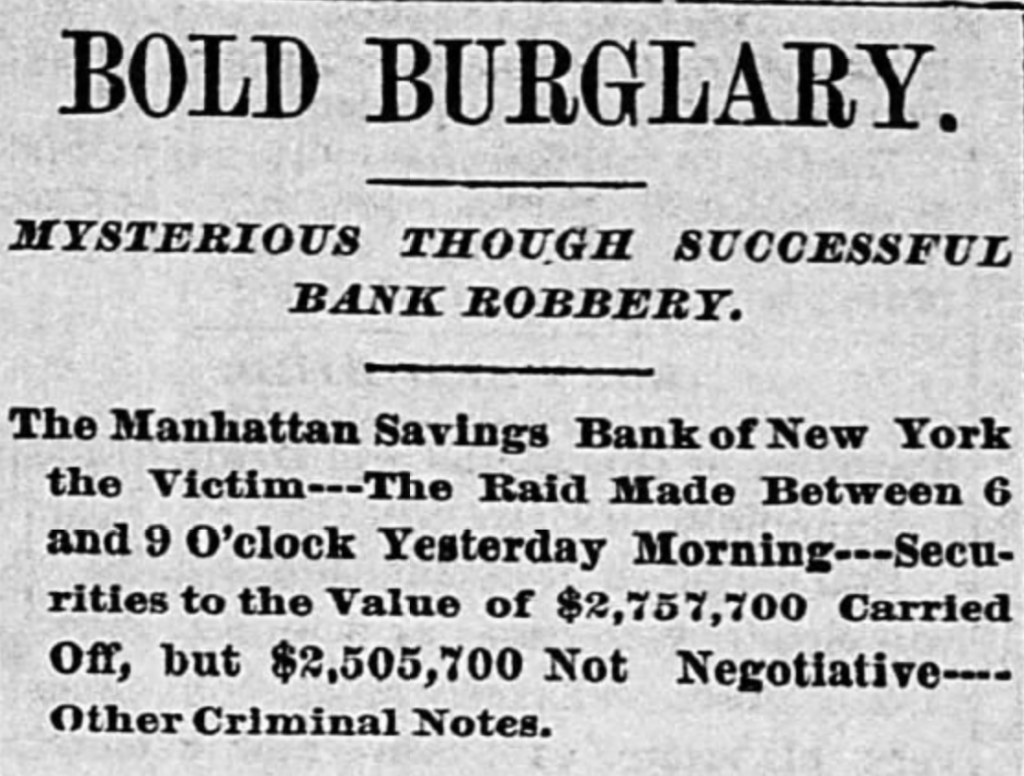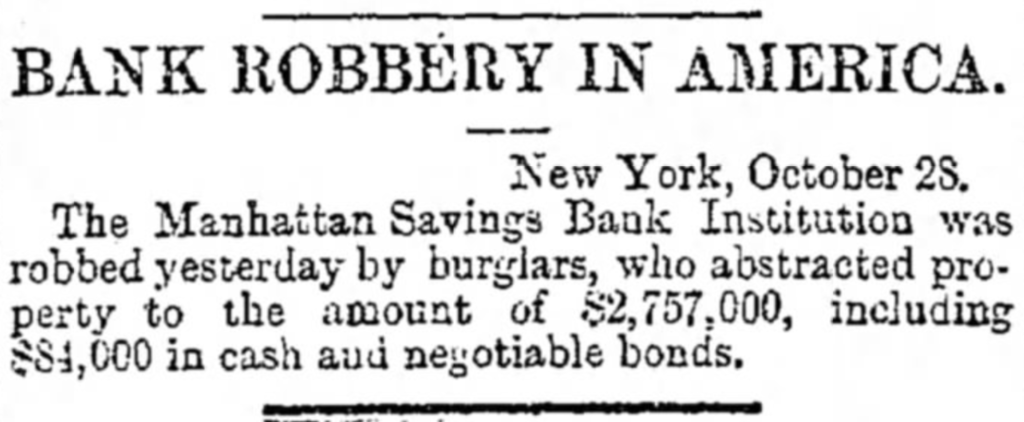 The second Manhattan Savings Institution building, built in 1891 at Broadway and Bleecker Street, on the spot of their first bank — the one targeted by the Leslie gang.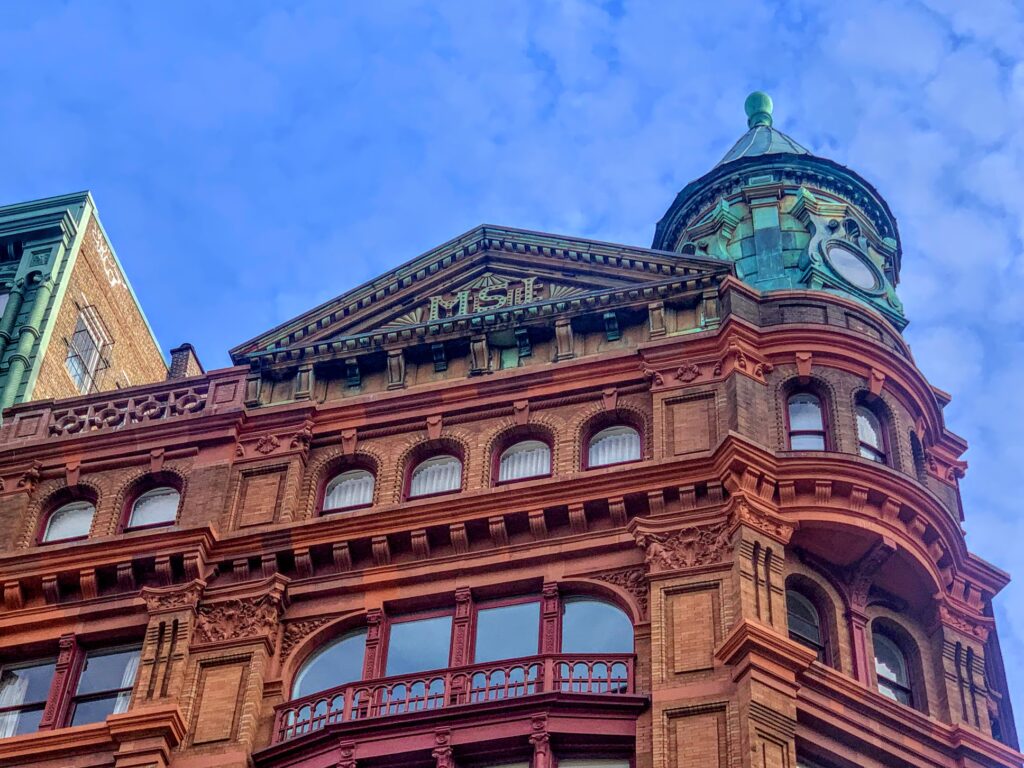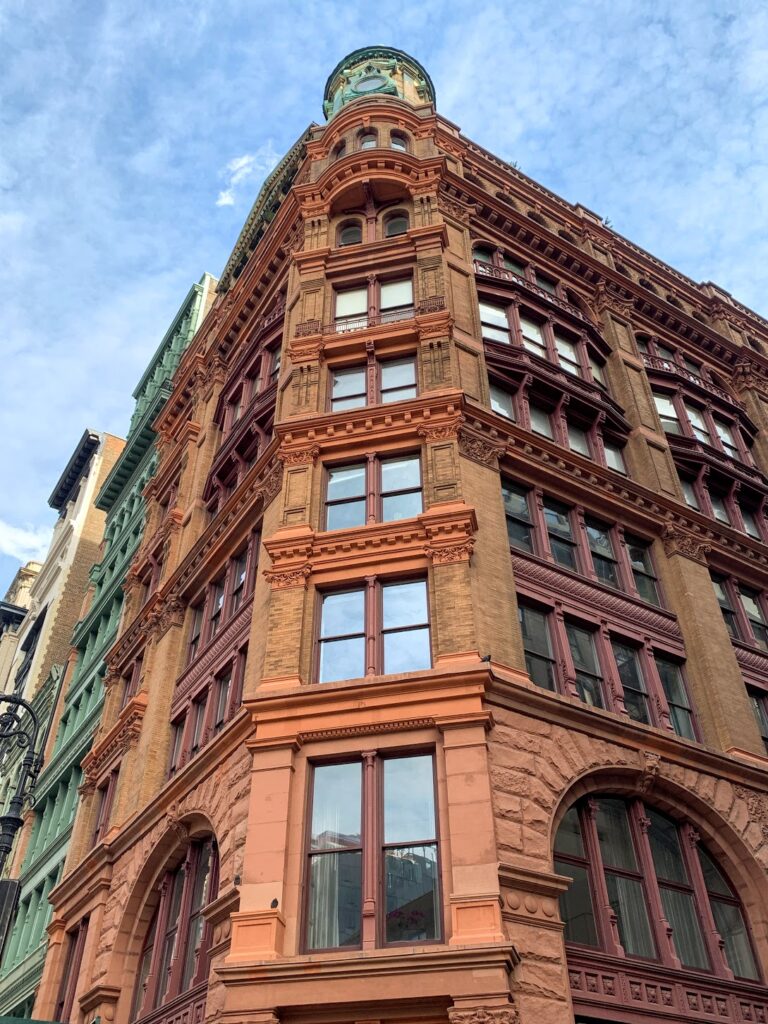 ---
The City Bank of New York which was robbed in 1831.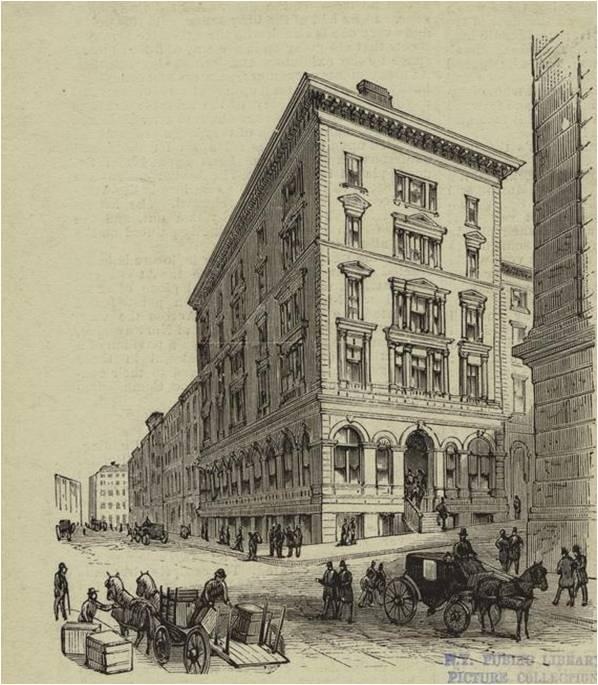 A selection of tools found at a bank break-in in Montreal, 1875.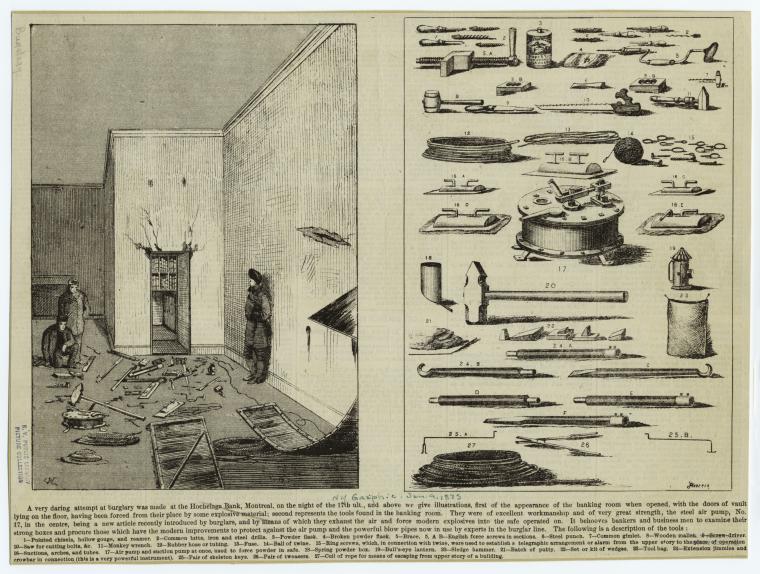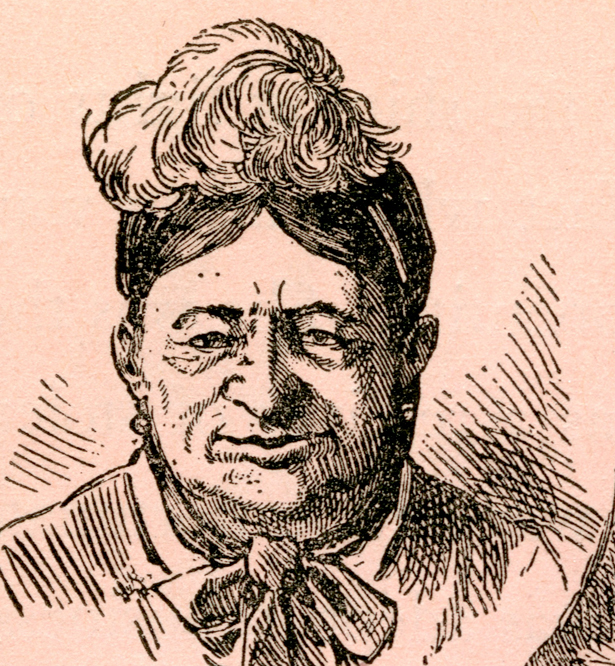 FURTHER READING
Herbert Asbury / The Gangs of New York
Jerry Clark and Ed Palattella / A History of Heists: Bank Robbery In America
J. North Conway / King of Heists
Richard S. Grossman / Unsettled Account
Stephen Jaffe and Jessica Lautin / Capital of Capitol: Money, Banking, and Power in New York City, 1784-2012
Geoff Manaugh / A Burglar's Guide to the City