Our annual holiday history-book gift guide is here! Of course that also means gifts for you. You don't have to give these away at all. Treat yourself or that history lover in your life to one of these fascinating 2021 releases, some of our favorite reads of the year.
NOTE: Some of them have been reviewed during the year and you can find the full length review in the provided links below.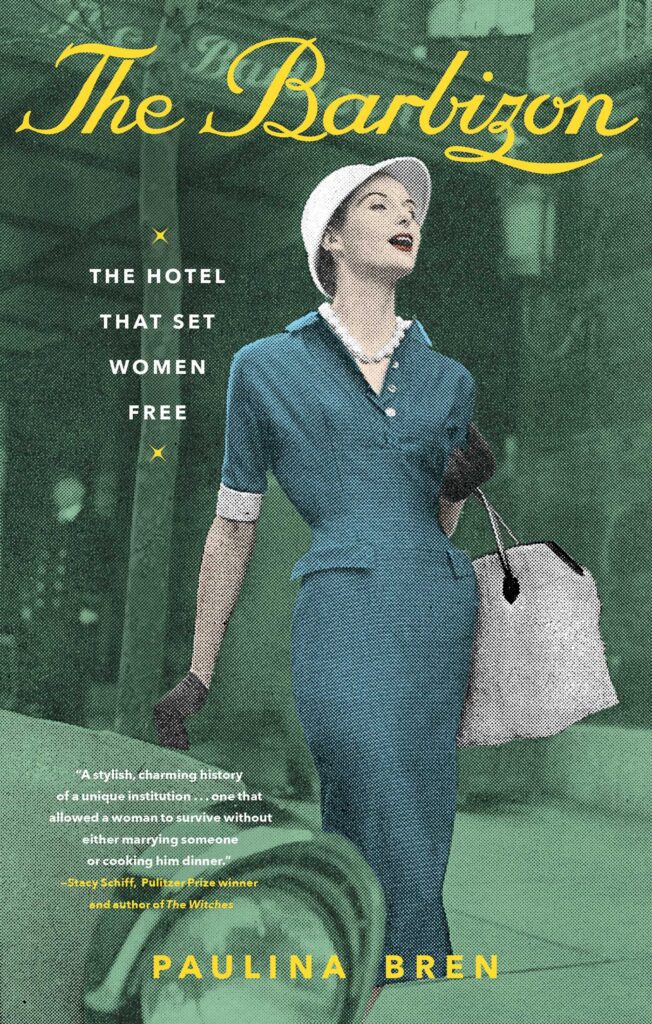 The Barbizon
The Hotel That Set Women Free
Paulina Bren
So many great women thrived in New York City in the 20th century because of the freedoms afforded by the Upper East Side's Barbizon Hotel, a residential hotel where no men were allowed. Women from Sylvia Plath to Grace Kelly lived here and thousands more — from the late 1920s to the 1980s.
As Bren writes in this charmer of a book, "Women did not come to the Barbizon to network but that's what they did anyway. They helped each other find work, they talked over problems with one another, they applauded each other's success and gave solace to those with disappointment and heartbreak."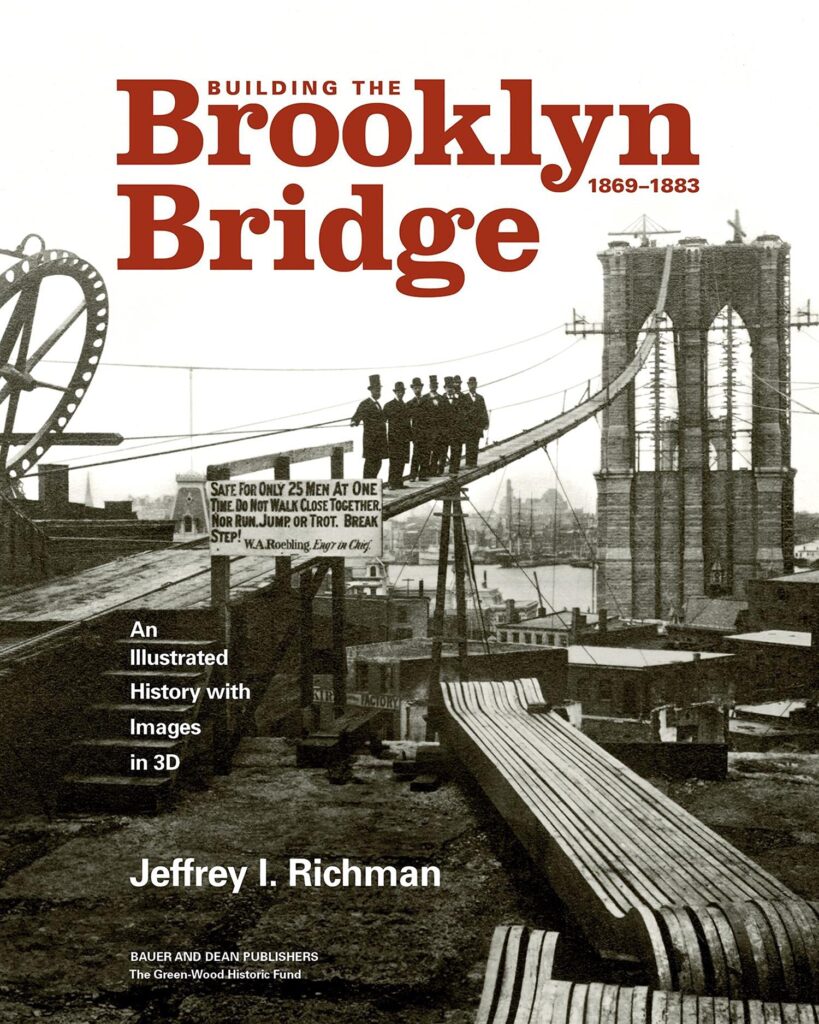 Building the Brooklyn Bridge 1869-1883
Jeffrey I. Richman
This thrilling and richly arranged coffee-table volume by Green-wood Cemetery historian Jeffrey I. Richman with re-ignite your love of the Brooklyn Bridge. Bringing together a trove of archival images, Richman explores the extraordinary story of the bridge's construction — grand, marvelous and sometimes tragic.
Richman's epic visual treatment of the bridge's development rightly centers it as one of the greatest engineering achievements in American history.
Oh and I should add — sections of the book are in 3-D. It even comes with 3-D glasses!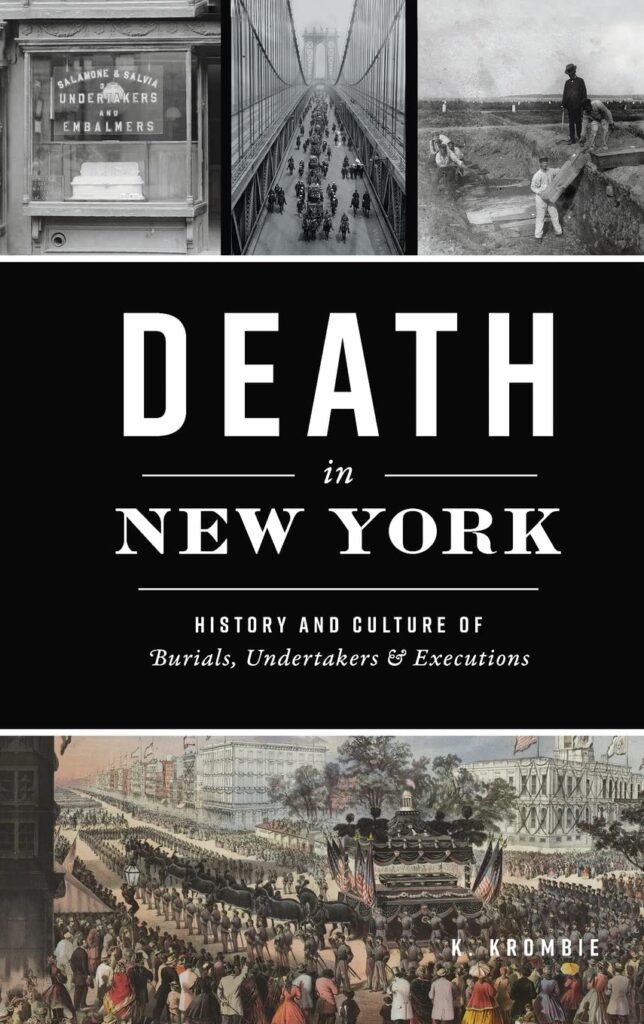 Death In New York
History and Culture of Burials, Undertakers & Executions
K. Krombie
New York City is full of life surrounded by death, a metropolis of mausoleums and memorials, with ancient burial grounds tucked between apartment buildings and rural cemeteries with classic works of architecture.
Krombie surveys the ways in which city dwellers interact with those who have passed. This is not a depressing read but really a guide to how memory and reverence are interpreted (and sometimes ignored) in a thriving cityscape — from regal tombs in the Bronx to forgotten Black burial grounds in Staten Island. (For just a 190 page book, Death in New York is generously packed with information.)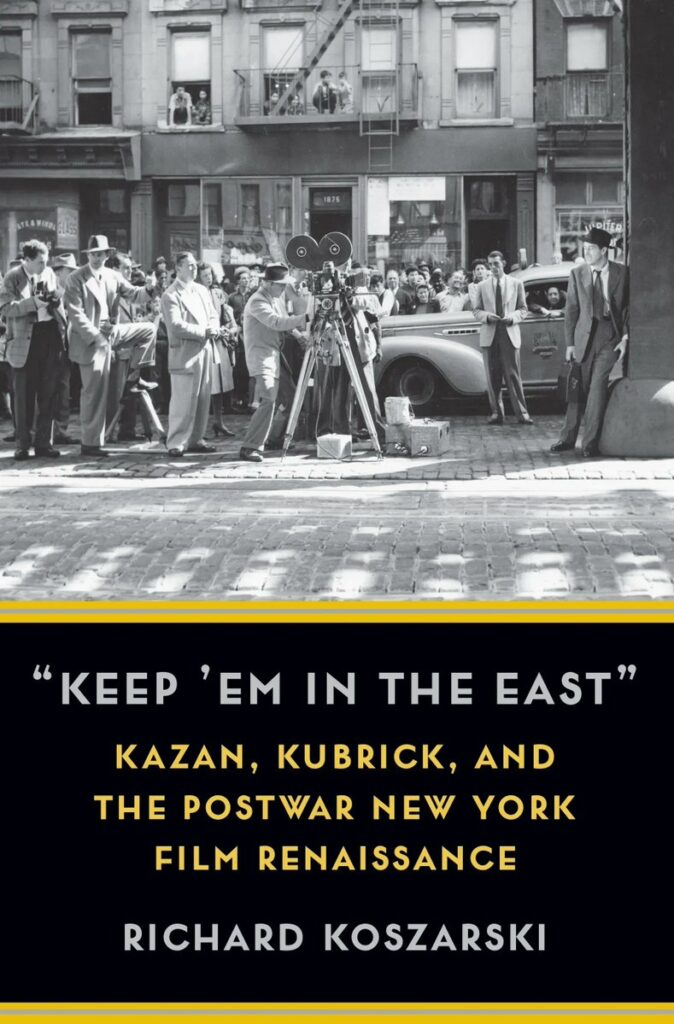 "KEEP 'EM IN THE EAST"
Kazan, Kubrick, and the Postwar New York Film Renaissance
Richard Koszarski
"Calling all movie buffs! Koszarski's latest movie-industry history is an essential resource for your bookshelves, a detailed inspection of critical film work in the New York City area from the 1930s to 1950s and the release of Elia Kazan's On The Waterfront.
As Koszarski reveals, one key to the continued existence of a local New York film industry was a City Hall friendly to the business, with business-minded mayors like William O'Dwyer attempting to lure filmmakers with financial incentives and streamlined permits.
With the rise of film noir and crime pictures, New York became a perfect physical backdrop and many classic examples (The Naked City being the best known) feature actual city landmarks and locations."
Read the full review here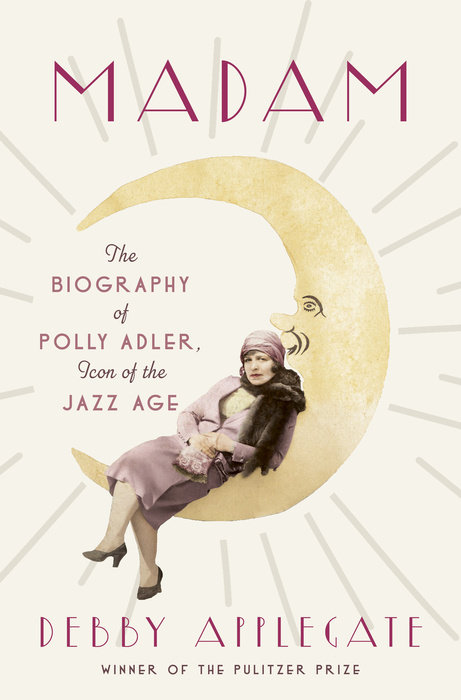 Madam: The Biography of Polly Adler, Icon of the Jazz Age
Debby Applegate
A genuine rags-to-riches tale, beautifully told. The Jazz Age is best explored from the perspective of a rule-breaker, and very few people broke the roles quite like Polly Adler, a Polish Jewish immigrant who thrived in Prohibition New York as the city's most successful madam.
Adler's clever business acumen allowed her to negotiate both the criminal and legal worlds, and her parlor brothels were filled the most sinful, most famous men of the 1920s.
"Slumming intellectuals and Broadway Bohemians were tickled by her blunt realism and lightly louche wisecracks," writes Adler. "Everyone, from Park Avenue aristocrats to Lower East Side hooligans, appreciated her ironclad discretion."
Applegate's prose has won her honors before — her superb biography on Henry Ward Beecher won the 2007 Pulitzer Prize — and it may do so again. The story dances off the page.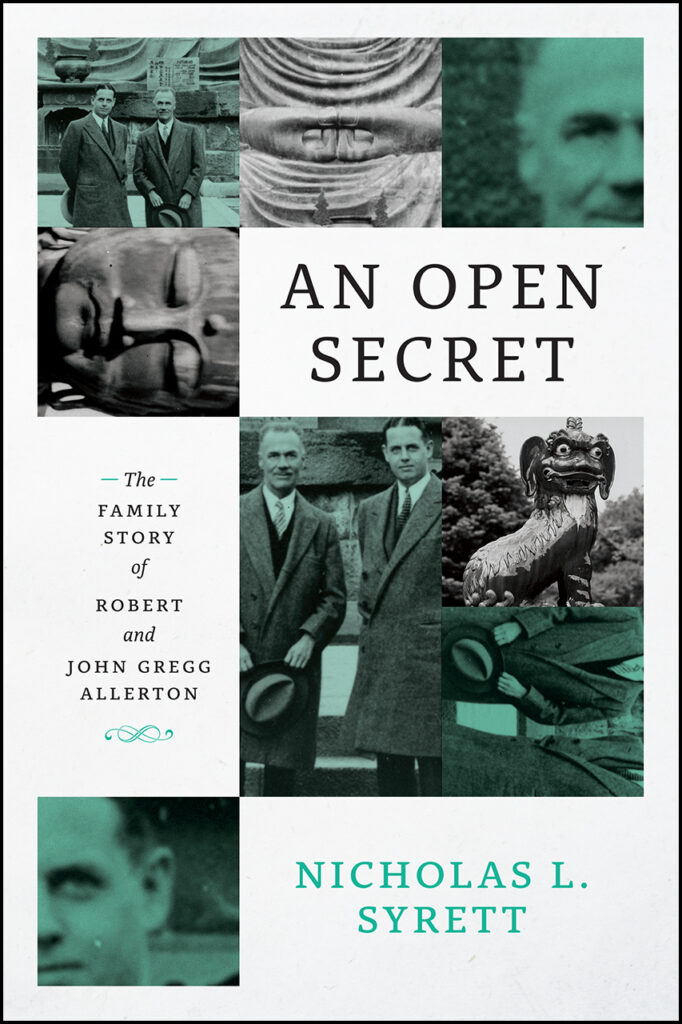 An Open Secret
The Family Story of Robert and John Gregg Allerton
Nicholas L. Syrett
Robert Allerton is not an obscure figure. A building at the Art Institute of Chicago (one of America's greatest art museums) is named for Allerton, one of Chicago's great art collectors. And his estate on the island of Kaua'i is today a part of Hawaii's National Tropical Botanical Garden.
But the parameters of Allerton's personal life might be considered obscured today — concealed by the polite vestiges of post-Gilded Age social decorum, cushioned by the privilege of his vast wealth.
In An Open Secret, author Nicholas Syrett takes the reader into a maze of social norms redefined by the comforts of wealth and a collection of personal mysteries as well-kept as a display case of ancient art.
Read the full review here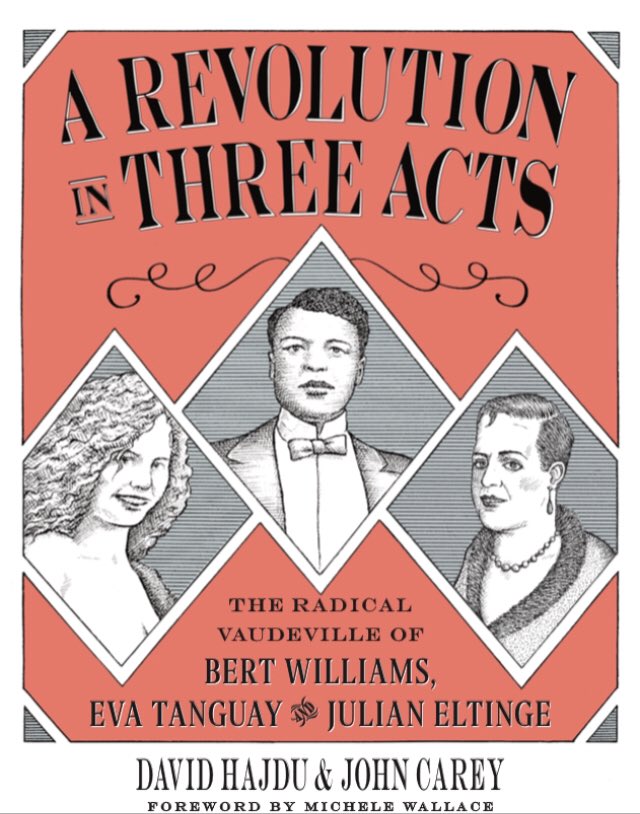 A Revolution in Three Acts
The Radical Vaudeville of Bert Williams, Eva Tanguay and Julian Eltinge
David Hadju & John Carey
In this fabulously illustrated graphic novel, writer David Hadju and artist John Carey bring to life three of the most enigmatic and unique entertainers of the vaudeville era — gender bending Julian Eltinge, chanteuse Eva Tanguay and Black superstar Bert Williams.
Although I would say it achieves an even loftier goal — capturing the spirit of vaudeville itself, the stage as a laboratory of cultural experimentation.
Above a triumphant image of Tanguay, Hadju writes, "When the Lincoln-head penny was introduced, Tanguay had a costume made of pennies glued onto bodysuit." On the next page, she flicks the pennies off her form-fitting suit, to the delight of audiences. And the reader.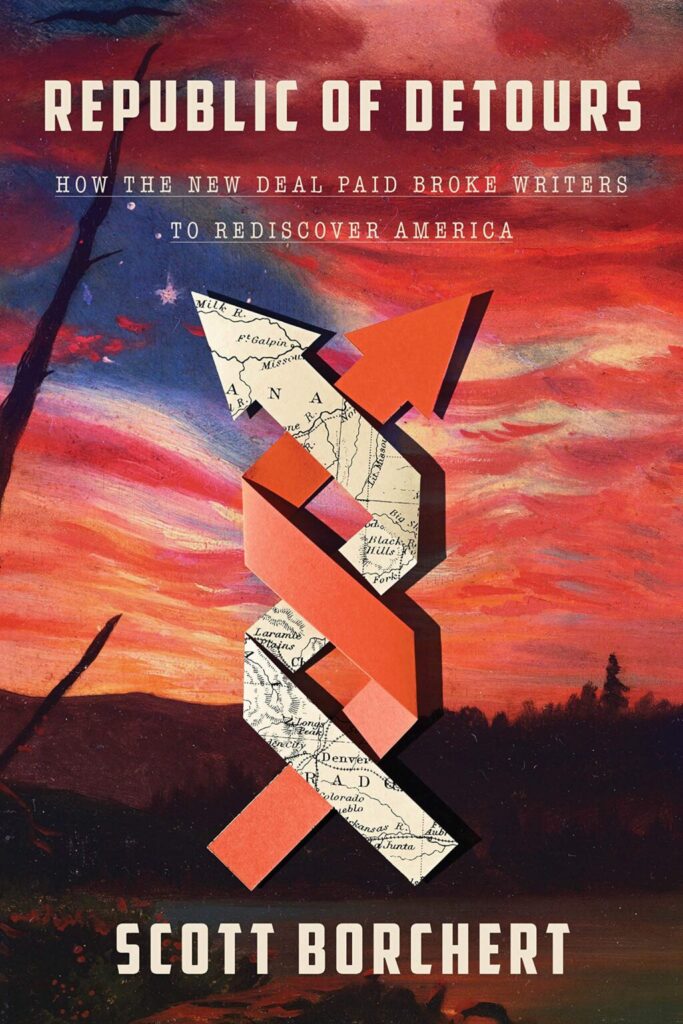 Republic of Detours
How the New Deal Paid Broke Writers to Rediscover America
Scott Borchert
Scott Borchert's fascinating survey of this unconventional New Deal program, packed with literary greats, brings FDR's optimistic political strides of the 1930s in line with the realities of the American landscape — from the mountains of Idaho to the swamplands of Florida.
The American Guides — tour guides of each state and many cities, often quirky and elegantly written — were the signature achievements of the project, employing thousands of writers from a wide spectrum of talents and ideologies to produce a snapshot of the United States in the late 1930s.
Read the full review here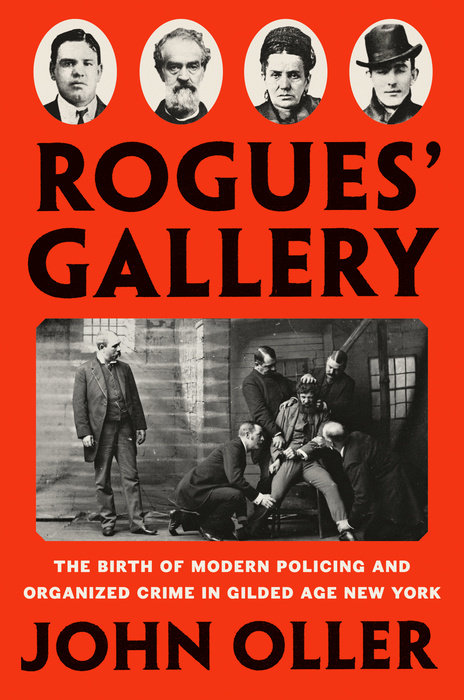 Rogues' Gallery
The Birth of Modern Policing and Organized Crime in Gilded Age New York
John Oller
Oh the evils of late 19th century crime in New York! Why are they so fascinating? Oller's adventure-filled history of the underworld explores Thomas F. Byrnes and a world of criminal activity which inspired his 'rogue's gallery' (an actual collection of photographs used by detectives).
Byrnes' tenure ushered in a new kind of detective work at a moment when crime itself was beginning to change. "For Gilded Age gang members and thieves," Oller writes, "crime was just business. The new criminals were low-life mirror images of the more exalted robber Barrons, who cut corners to earn their untold riches."
By the book's final pages, a sinister new enterprise would emerge in New York City — organized crime. And you'll enjoy every scoundrel along the way.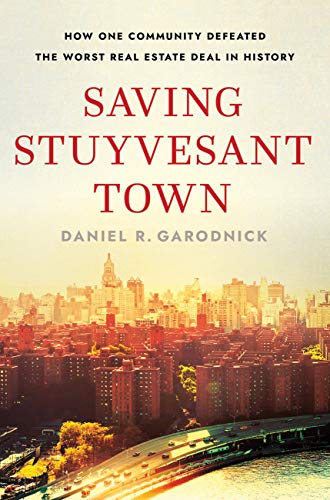 Saving Stuyvesant Town
How One Community Defeated The Worst Real Estate Deal In History
Daniel R. Garodnick
In 2006, when MetLife announced it was selling Stuyvesant Town (eventually to real estate behemoth Tishman Speyer for $5.4 billion), tenants feared that the complex's famous middle-class affordability was about to disappear.
Fortunately one of those tenants was Daniel Garodnick, longtime resident and a newly elected city councilman.
In his new book Saving Stuyvesant Town, Garodnick reveals the backstory behind the unexpected and financially complicated events which followed the announcement, a battle between a community and the real estate world during one of the most volatile financial periods in American history.
Read the full review here