Most New Yorkers have probably never been to Co-Op City, the massive residential development in the Bronx. And that's partially by design.
This historic development, built upon the site of the old Freedomland amusement park, is the largest single residential development in the world. It is a true city-within-a-city — and also a place seemingly outside the patterns of regular New York City life.
But a new book dispels the myth of Co-Op City's perceived independence and refocuses it front and center as a landmark to renter's rights and the changing nature of housing in modern New York.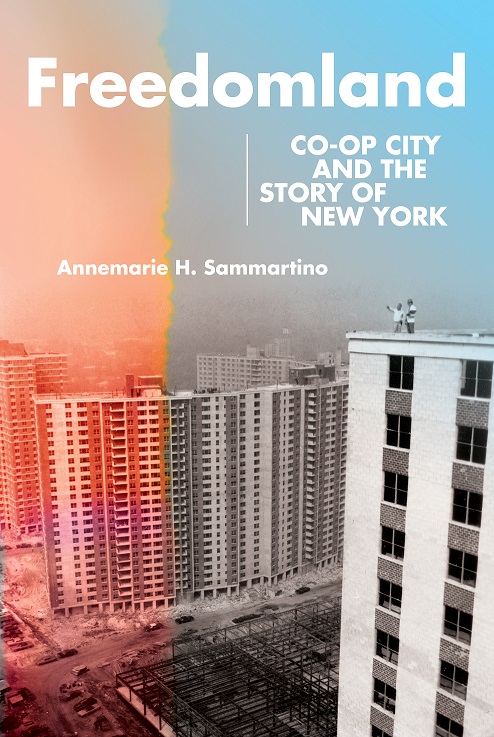 Freedomland
Co-Op City and the Story of New York
Annemarie H. Sammartino
Three Hills/Cornell University Press
In Freedomland, Annemarie H. Sammartino, an Oberlin College history professor and a former resident of Co-Op City, reveals the rich and often contentious history of one of New York's most famous development projects.
The massive Co-op City development, first announced in 1965, was born from the optimism of the Mitchell-Lama housing program, New York State's push to provide its residents with affordable housing.
It is quintessential '60s architecture. One reason it is often maligned is its stark modernist arrangement, the very anti-Jane Jacobs tower-in-the-park style more frequently seen in public housing.
Sammartino reveals those criticisms were lobbed at the development from the very start. She quotes a Columbia architecture professor, who believed "Co-Op City's architectural banality rendered it an illegitimate 'negation of the ideals of the great society.' "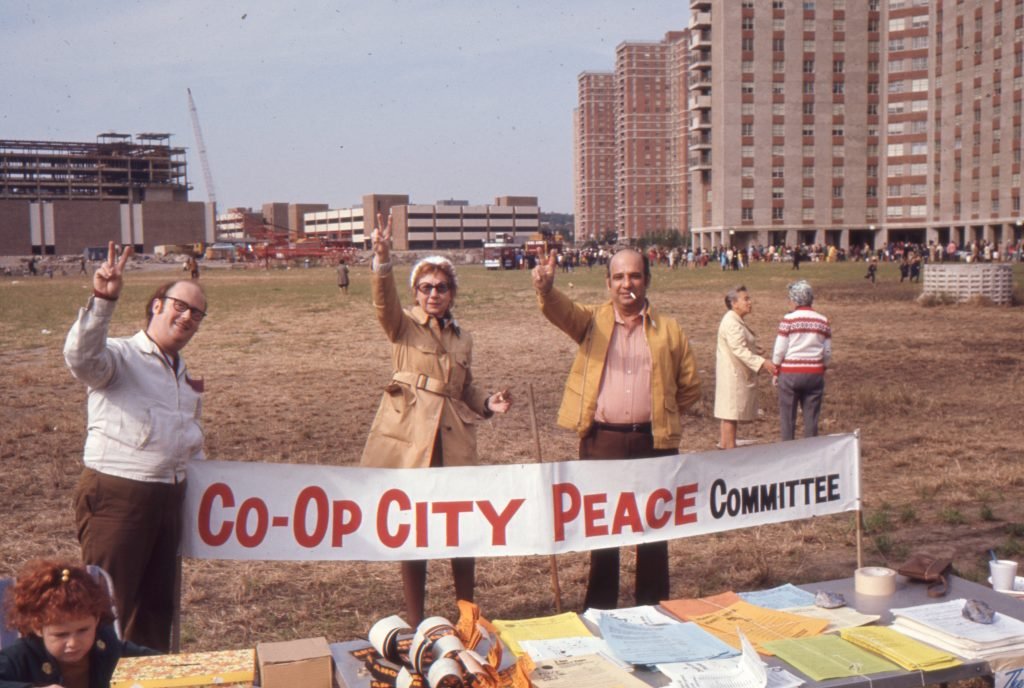 But its affordability and its modern amenities — its newness in a city of such much deteriorating housing — greatly appealed to middle class buyers, particular Jewish residents of the Western Bronx.
During the late 1920s and into the 30s, thousands of Jewish New Yorkers left the Lower East Side and moved to Bronx cooperatives associated with labor unions. Now, in the 1960s, their children were moving again, contributing to a devastating mass exodus from Bronx residential regions like the Grand Concourse.
"Co-op City's location on the urban fringe made it attractive to those seeking to escape the city," Sammartino writes, "but without the means to purchase a suburban home."
Initially 70 percent of the residents were Jewish. In the first years, as more Black and Hispanic residents would move in, Co-Op City was seen as a success of social integration. The author quotes from one of Co-Op City's most famous residents — Justice Sonia Sotomayor — recalling her childhood days and her interactions with Jewish residents.
But in a city in economic freefall during the 1970s, Co-Op City was not immune to financial woes, especially as tensions between the residents and the Co-Op City's developer the United Housing Foundation. Saddled with mounting debt, the UHF began raising carrying charges (like maintenance fees).
"In private, UHF leaders were themselves increasingly distraught about rising costs in their developments," Sammartino writes. "They worried that inflation meant not only their own fate, but that of the 'entire democratic system' was increasingly precarious."
Things came to a head in 1975 with the "largest rent strike in American history," a protest which eventually lead to the residents themselves being awarded control of Co-op City.
Sammartino then charts further struggles as cycles of city crime and decay belatedly arrive to Co-Op City. But today the place can be seen as exceeding all its initial expectations. Still without a direct subway line (something Robert Moses hinted at during the building's groundbreaking), Co-Op City has developed into something those initial naysayers would not have imagined — a proper community.