We stop for a nosh at three Jewish culinary stalwarts of the Lower East Side — Katz's Delicatessen (a movie-friendly dining experience), Russ and Daughters (a tale of herrings and girl power) and the Yonah Schimmel Knishery (and its surprising connection to Coney Island).
Listen to it here or download it from iTunes and other podcast services:
Listen to it for free on iTunes or other podcasting services. Or you can download or listen to it HERE
Inside Katz: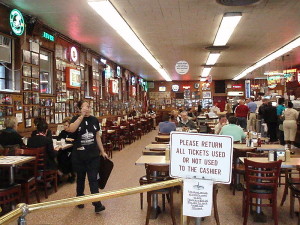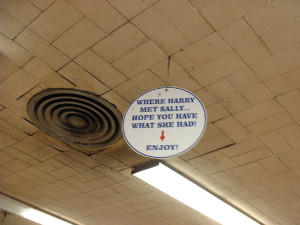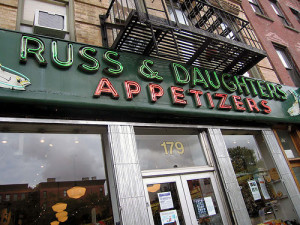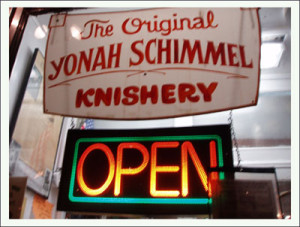 The Lower East Side pushcart and vendor street culture, from the start of the century…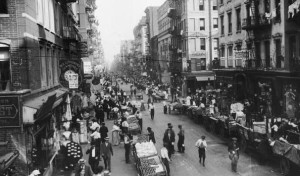 … as late as 1941, on Broome Street. (pic courtesy Charles W Cushman Photography Collection).