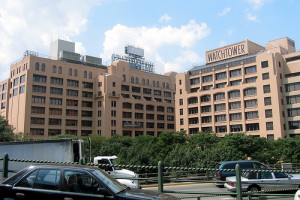 Brooklyn Heights remains today a neighborhood underscored with the industry of religion. However, unlike its halcyon days of the 1800's, when the Congregationalist churches of Henry Ward Beecher and Richard Salter Storrs Jr. became centerpieces of society, the 20th century brought in the Jehovah's Witnesses, whose ownership and development of prime Heights real estate has been a point of controversy since the beginning.
Charles Taze Russell formed the Bible Student movement, a subset of the Protestant movement that disavows one of Christianity's prime tenets (belief in the Trinity), in Pennsylvania but uprooted it in 1908 to settle in the heart of Brooklyn Heights, partially to take advantage of New York's ports for distribution of their publications.
Under the auspice of Watch Tower Bible and Tract Society, Russell began publishing religious literature for the group. With his death in 1916, the group splintered into further permutations, with the ones most affixed to the Heights and Russell's original vision settling on the name Jehovah's Witnesses in 1931.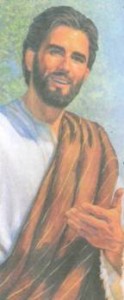 After World War II, the group rapidly expanded into the heart of the Heights, demolishing many brownstones (including the former homes of Beecher and Washington Roebling) and constructing dormitories for their membership. Although they certainly haven't been the most calamitous figure in the neighborhood (see Robert Moses and the Brooklyn-Queens Expressway), their buildings are often bland or occasionally eyesores.
Their presence in the neighborhood is on the wane, however. Of the over thirty buildings they own in Brooklyn Heights and DUMBO, they have either sold or are in the process of selling several of them, including the historic Hotel Bossert and the Standish Arms Hotel, for many decades used as a dormitory for its Watchtower employees.
Even they aren't immune to New York's most predictable transformation; their bible shipping plant on Furman street was sold for $205 million and transformed into the luxury condo park One Brooklyn Bridge.
Apparently, however, if you live in the neighborhood, you'll still experience the Witnesses' tried-and-true door to door antics.
Approximately 3,000 Witnesses live and work in Brooklyn Heights. The Witness community is mostly self-sufficient, with food shipped in from upstate farms, meals served in residence halls, and in-house services — including the making of furniture and detergent — mostly provided by their church. Their buildings are connected by underground tunnels, so most of their daily activities goes by Brooklyn Heights residents unnoticed.
This Times article gives a clear overview of life inside the Watchtower complex. Here's a page from a Jehovah's Witness tract that was most likely produced at the Brooklyn Heights publishing plant: