We've never done such a saucy show — full of sex, lies, and petticoats. Meet Henry Ward Beecher, Brooklyn Heights' most notorious resident, and find out about the fascinating and provocative history of the church that turned him into a national celebrity.
Listen to it for free on iTunes or other podcasting services. Or you can download or listen to it HERE
This statue of Beecher sits in Columbus Park in front of Brooklyn Borough Hall. The figure was designed by John Quincy Adams Ward (best known for his George Washington in front of Federal Hall) and dedicated in 1891, just four years after Beecher's death. The pedestal here is no less austere; it was designed by Ward's frequent collaborator Richard Morris Hunt, who had recently worked on a significantly bigger pedestal — for the Statue of Liberty.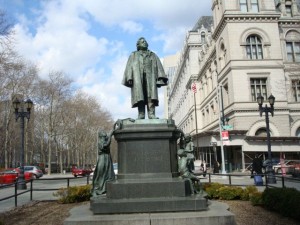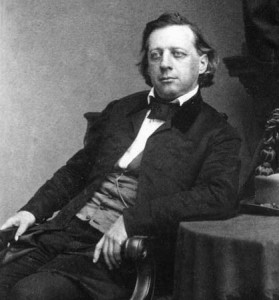 Beecher with sister Harriet Beecher Stowe and patriarch Lyman Beecher: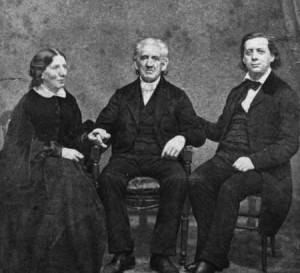 A depiction of one of Plymouth Church's 'slave auctions'.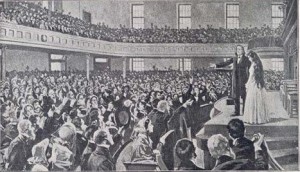 The Beecher-Tilton sex scandal electrified the public's curiousity and filled newspapers with illustrations such as these: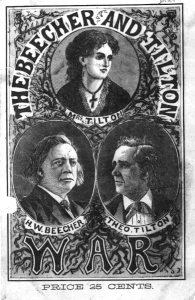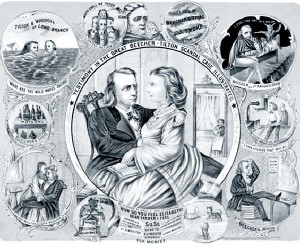 The bold and provocative Victoria Woodhull: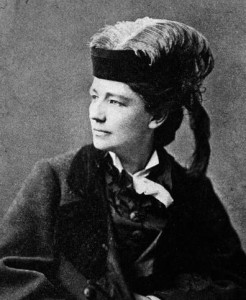 Plymouth Church then: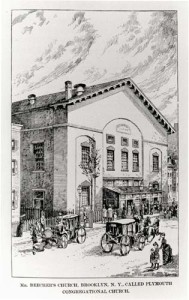 Plymouth Church today: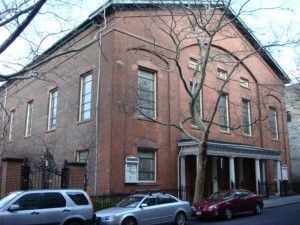 Compare the Beecher statue above with the one that sits on the grounds of Plymouth Church. This one was created by Gutzon Borglum — you might know him for that little rock carving he did called Mount Rushmore. The copper bas-relief nearby of Lincoln is also by Borglum.