BOWERY BOYS RECOMMEND is an occasional feature where we find an unusual movie or TV show that — whether by accident or design — uniquely captures an era of New York City better than any reference or history book. Other entrants in this particular film festival can be found HERE.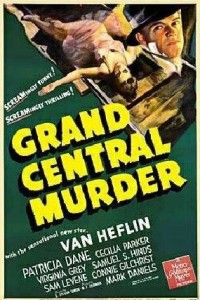 During research for our Grand Central podcast, I had seen several references to the 20th Century Limited, the ultra-deluxe passenger train that terminated at Grand Central, as being the best known train behind the Orient Express, host to an Agatha Christie whodunit. In the totally glamorous and ridiculous 'Grand Central Murder', we get to imagine them all wrapped up in one.
First, I should get out of the way the fact that not a single scene (except for the titles) is actually filmed at Grand Central, or in New York for that matter. With American soldiers on their way to Europe joining the thousands of commuters, Grand Central hardly had any room for a studio film filled with B-list stars. But although its filmed entirely on an MGM lot, this zany mystery spectacle does give you an interesting insight of what people might have thought of Grand Central in 1942.
A two-timing, arrogant Broadway star Mida King is found murdered in her private train car before the train can leave its platform. Coincidentally her convicted ex-boyfriend just happened to have escaped his captors who were also in Grand Central; in fact, a multitude of people with motives to kill the little shrew all managed to somehow find themselves around Grand Central at this odd hour of the night.
Sassy private eye Rocky Custer (Van Heflin) and his wife just happened to also be around, and they assist in the interrogation of the suspects, which include Mida's occultist uncle, her dim-bulbed millionaire boyfriend and a gum-smacking dancer named Baby Delroy ("of the South Brooklyn Delroys.")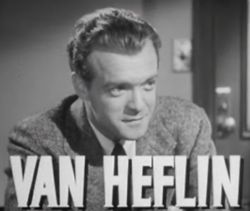 Everybody is dressed to the nines, and 'Murder' features scene after scene of men in tuxes darting over Grand Central's underground tracks, not a rat or homeless person in sight. In fact, most of the action takes place with trains coming and going underground. One suspect happens to be an employee of Grand Central; our brief look at the control room consoles reveals an operation equally designed and no more complex than the set of an old game show.
Grand Central's labyrinthine track system does figure into the solving of the murder, as the detectives hover over a diagram of system rails with flashing lights (again, like game show buzzers) indicating the car with the murdered starlet.
You get a sense of how luxurious these private train cars are, with liquor cabinets and running showers figuring into the plotline. And in the gruesome finale, Grand Central's deadly third rail makes an appearance!
I don't believe 'Grand Central Murder' is on DVD quite yet, but its frequently shown on Turner Classic Movies and seems custom-made for late night television.
By the way, Patricia Dane, the actress playing Mida, was a renown New York party girl and would go on the next year to marry bandleader Tommy Dorsey.