Join the Bowery Boys for a trip through the history of Grand Central — the depot, the station, and the terminal.
Listen to it for free on iTunes or other podcasting services. Or you can download or listen to it HERE
Cornelius Vanderbilt, railroad baron and mastermind of the original Grand Central Depot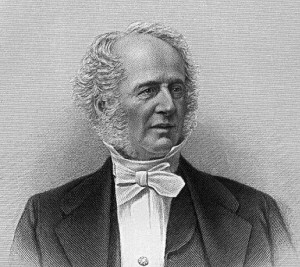 Vanderbilt's Grand Central Depot in 1873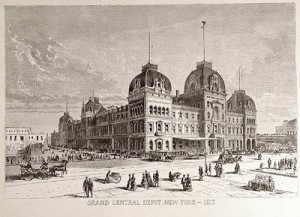 Behind the Depot during the blizzard of 1888. The walkways over the tracks are easily seen from this vantage.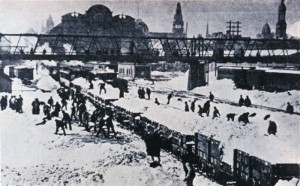 An interesting angle of Grand Central from the 1920s. Notice the big nothing behind it.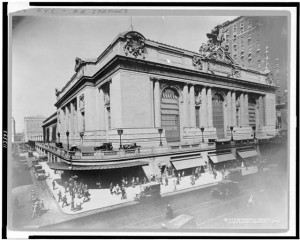 Probably the most famous image of Grand Central Terminal is this one from 1935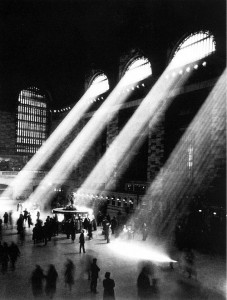 The exterior, from the 1940s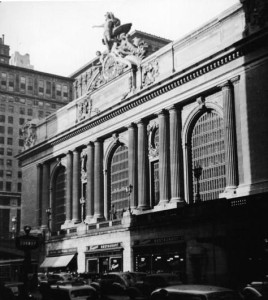 Alfred Hitchcock films Cary Grant in the Main Concourse for his film 'North By Northwest'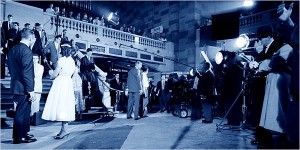 Mid-day, 1941 (Pic courtesy of Shorpy's)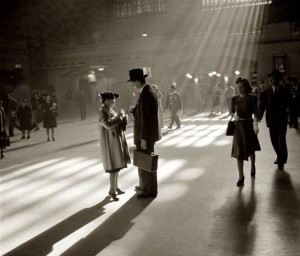 For a short time, Grand Central hosted a movie house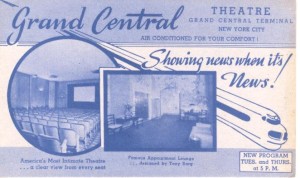 Grand Central becomes a host to a lot of unusual objects, including this Redstone rocket, in an apparent sign of U.S. strength during the Cold War

Advertising dominated the main concourse by the 50s, including this well known (and rather garish) Kodak sign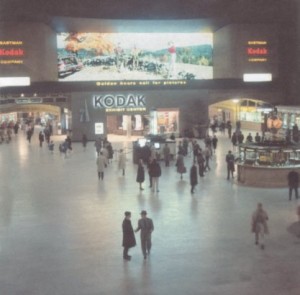 Inside the Terminal today: the glittering spherical chandeliers, their gold lustre rediscovered during the extensive renovation of the 1990s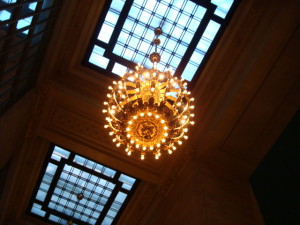 The vast astrological themed ceiling, lit with fiber optics to highlight the constellations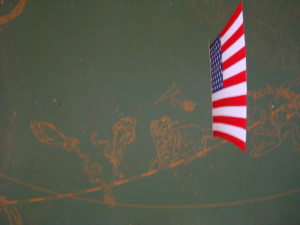 The opal timepiece which sits above the information desk has an estimated worth between $10 and $20 million dollars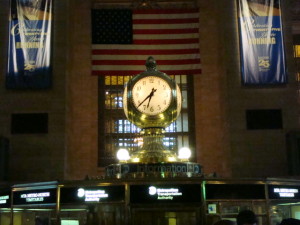 On original face of the opal clock sits in the Grand Central Transit Museum. The hole you see in the face is purported to be a bullet hole!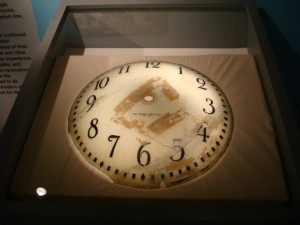 The eastern staircase, in near perfect symmetry with its older western companion, was actually just built during the renovation. It was in the original plans but was never built, probably because nobody considered there would be much activity on the building's east side.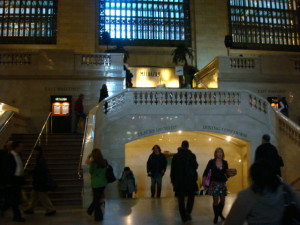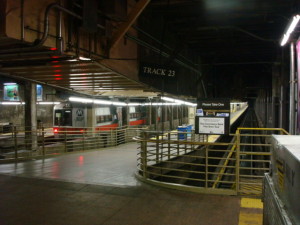 The famous Whispering Gallery