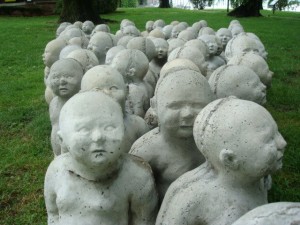 Governors Island has been open for a few weeks now and greeting people as they wander this historic military base are dozens of sculptures and installations, certainly the most comprehensive display of public art in the city outside a museum.
The Sculptors Guild takes to the grounds of Nolan Park on its 70th anniversary with a wide variety of unusual pieces. In 'Building 408', observe a group of artists as they make a collection of watercolors on site.
But the most spectacular concentration of artistic weirdness is in 'Building 14', where the Governors Island art collective Figment displays several installations alongside the building's traditional room settings.
Nolan Park was for decades the quiet residence of military officers, living in rustic two-floor Victorian homes, a five minute ferry ride from downtown Manhattan. Nolan Park is already a rather surreal place to stroll around; you're allowed to enter many of the empty homes and imagine who the people were who once lived here. Of course, the experience is intensified with the inclusion of modern art: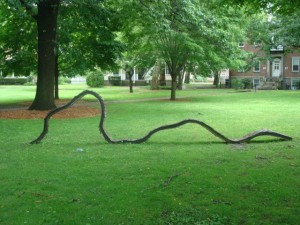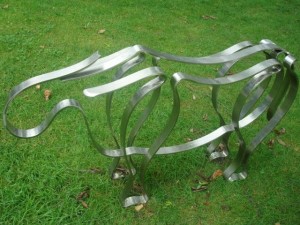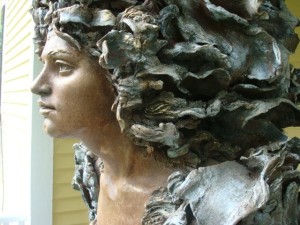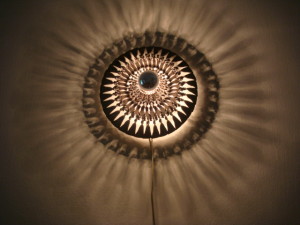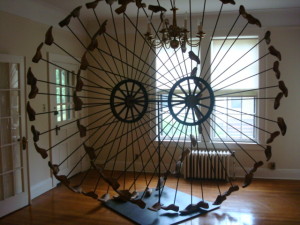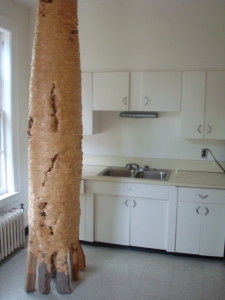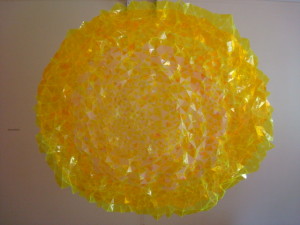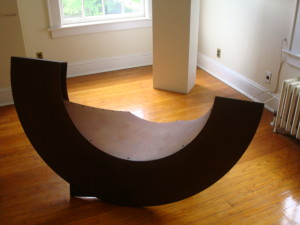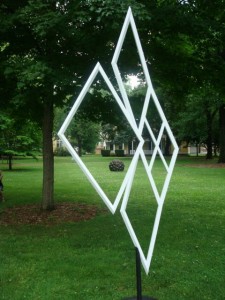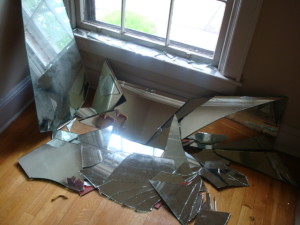 And of course, Governors Island joins the rest of the city next Friday as one of the four artificial waterfalls by Olafur Eliasson are finally switched on.