Green-wood Cemetery is one of New York's oldest burial grounds, but its development reaches back all the way to the beginning of Brooklyn's surprising history — in fact, to the founder of Brooklyn Heights.
Find out why it took an inventive city planner with a funny name, a dead New York icon, and a few errant parakeets to make this place a beautiful, richly historical place to visit today.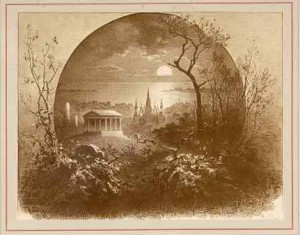 A romantic depiction of Green-wood, with the gate and a serene East River in the background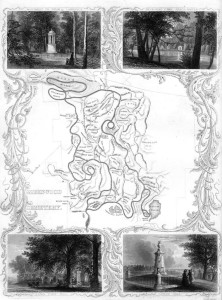 An old, original map of Green-wood. (Click in to see detail.)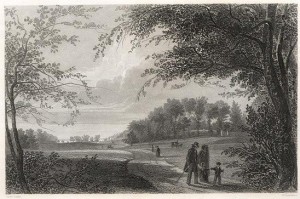 Green-Wood was meant to be a place for the living as well as the dead. In fact, this engraving from 1855, I can't even identify any gravestones! (Pic courtesy Ancestors at Rest)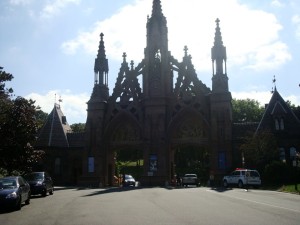 Richard Upjohn's Gothic revival gate with those two dramatic arches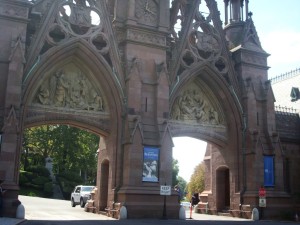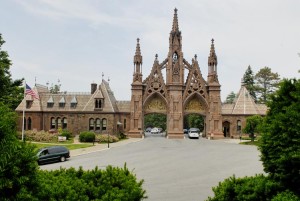 A great picture of the entire structure (courtesy here)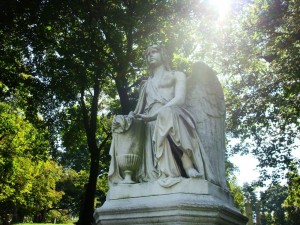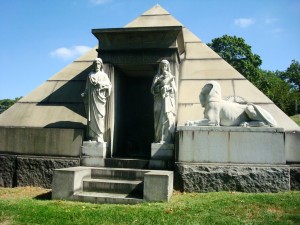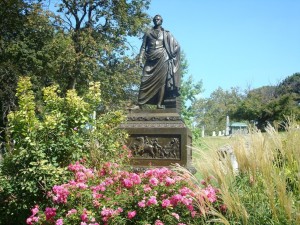 A bold statue marks the spot where DeWitt Clinton was moved in 1844, in an effort to draw the attentions of New Yorkers initially unwilling to be buried at Green-wood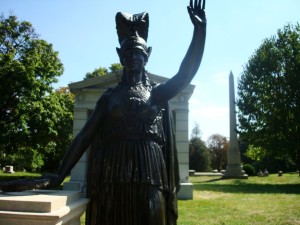 Minverva and the Altar to Liberty, a sculpture erected in 1920 and sculpted F. Wellington Ruxell, faces the East River, and a creative soul could imagine she's waving at the Statue of Liberty

Some spend eternity in ornate, theatrical mausoleums; others are laid to rest in simpler settings.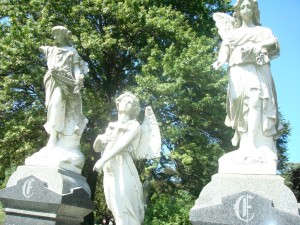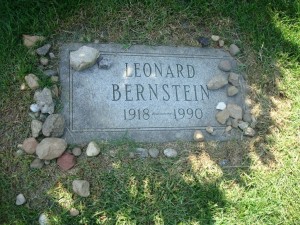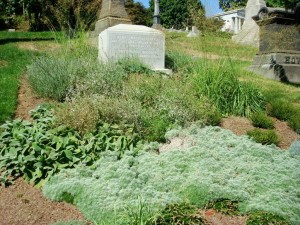 The lush plot of Henry Ward Beecher….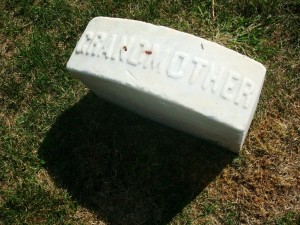 ….while a simple stone marks the grave of his mistress Elizabeth Tilden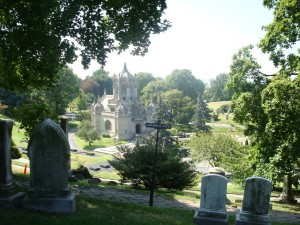 The hilly landscape makes from gorgeous scenery and very winding paths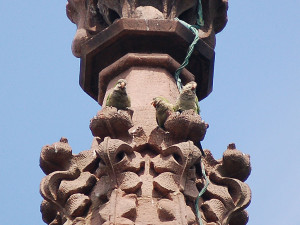 Contrasting the solemn mood at Green-Wood are the flocks of monk parakeets nesting in the Upjohn spires (picture courtesy Brooklyn Parrots, which has a lot of great information the unusual Brookly parrot phenomenon)

Check this out, a great old illustrated book from 1847 of some of the original features of Green-Wood Cemetery.
The official website has more information on upcoming tours and events at Green-Wood. Here's what's going on there next Saturday:
"6:15 PM – SATURDAY NIGHT BY MOONLIGHT, FLASHLIGHT, AND FOOTLIGHTS – A WALK. Bring a flashlight, sign a waiver of liability, and you're all set. This special walk features live accordion music, a visit to the Catacombs, and the light (weather permitting) of a full moon. No reservation necessary. Admission is $20 for the public; $10 for Historic Fund members"
They have great maps at the front gate which indicate some of the most famous residents. You can also try self-guided walking guides by Big Onion and Walking Brooklyn.
There's also a great new-ish book of photographs by Alexandra Mosca taken at Green-Wood Cemetery, as part of the Images of America series.