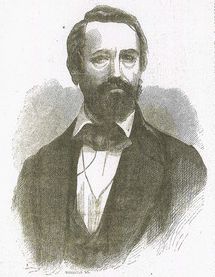 On January 31 1857, the body of dentist Harvey Burdell was found mangled on the floor of his suite at 31 Bond Street. In Benjamin Feldman's look at the murder and its famous trial, 'Butchery on Bond Street' he uncovers so many potential suspects that entire episodes of 'Murder She Wrote' could be scripted from a single page.
Suspicion, of course, mostly rests on Burdell's former lover Emma Cunningham, an attractive and elusive women suffers the abuses of a misogynistic press while remaining unsympathetic for much of the tale.
Feldman lays out the details of a love affair turned sour, intertwined with jealous family members, seedy bachelors and secret marraige vows. Notably, A. Oakley Hall makes an appearances, years before his scandals with Boss Tweed.
'Butchery' has the ingredients of a delicious gaslight thriller, far more successful a crime novel than period piece. The biographical details of Burdell and Cunningham are indeed rich but the tale's gothic qualities would have benefited from more atmosphere.
My favorite portions were rather tangental to the actual storyline — solid depictions of Vinegar Hill, Brooklyn, and upstate Saratoga Springs, that "watering hole for the wealth and the aspiring middle class." It's worth getting to the third act, when Cunningham concocts a botched fake baby scheme so outrageous it gets the attention of P.T. Barnum.
Below: a Harpers Weekly of the 1857 Cunningham trial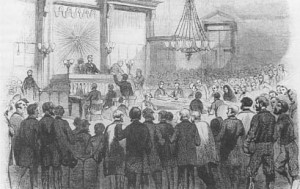 You might say 'Ziegfeld: the Man Who Invented Showbiz' is a biography with more character than its subject. In fact, I would call this retelling of Florenz Ziegfeld's life by author Ethan Mordden more a performance than a book. But wouldn't Flo approve of that?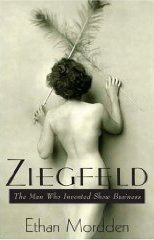 Mordden wryly recounts all of Ziegfeld's sexy, zany productions as though he had been backstage and were describing things from a corner booth in a nightclub later that night. One takes away the feeling of crazy possibility in those days, when Ziegfeld could throw any combination of girls, music and dance on stage to see if it would stick. Like a pageant, he parades by the reader every Ziegfeld production — from Eugen Sandow to the final Follies — with both reverence and all-knowing.
The author's vast knowledge of Broadway history is clearly displayed, but the writing is quirky, friendly, open but insider-y. He peers into Ziegfeld's heart and even dares prioritize Flo's true loves in life. (Ann Held, Lillian Lorraine, Billie Burke or Marilyn Miller: who wins?) After racing through the book in a couple days, I felt I had just drank an entire bottle of champagne.
We'll be occasionally reviewing new New York history-related books on this site. If you're a publisher and have any upcoming releases, please let us know by emailing boweryboysnyc@earthlink.net.