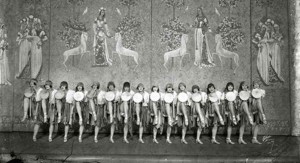 Cue the dancing girls, lower the props, raise the curtain — we're taking on Broadway's most famous producer, Florenz Ziegfeld! We give you a brief overview of the first days of Broadway, then sweep into Ziegfeld's life — from his early successes (both professional and personal) to his famous Follies. And find out how the current Ziegfeld Theatre, a movie house, relates to the original Ziegfeld Theatre, home of Broadway's first 'real' musical, Show Boat.
CORRECTION: I mention that the Lion King is playing at the new New Amsterdam Theater. It DID play the New Amsterdam, but another Disney musical, Mary Poppins, resides there today.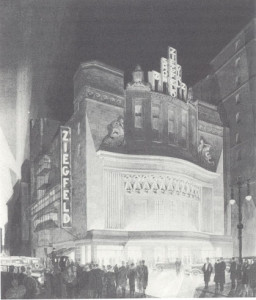 The original Ziegfeld Theatre, built by Thomas Lamb and Joseph Urban, one of the glitziest stages and the home of 'Show Boat' (built 1927, demolished 1966)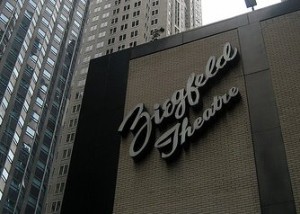 Three years after the original was torn down, a movie theater bearing the Ziegfeld name was constructed by Emery Roth and Sons. Don't let its bland exterior fool you; this is one of the greatest movie screens in town.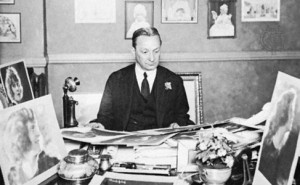 Florenz Ziegfeld, for once not surrounded by actual girls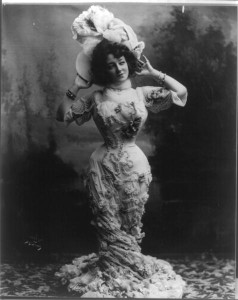 Anna Held, Ziegfeld's 'common law' wife, became a star in America thanks to Flo's often comically ridiculous press stunts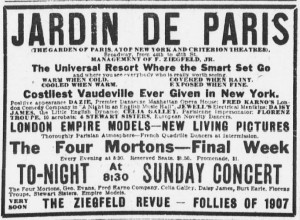 A New York Sun ad for the Jardin de Paris, the rooftop performance space at the New York Theater, touting the Follies of 1907

Some of the real mystique of the Ziegfeld girls comes from the provocative photography of Alfred Cheney Johnston, whose candid images were often the closest one got to these beautiful women. Below are a few examples of his work: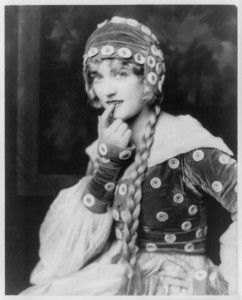 Marion Davies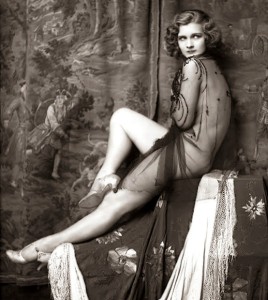 Drucilla Strain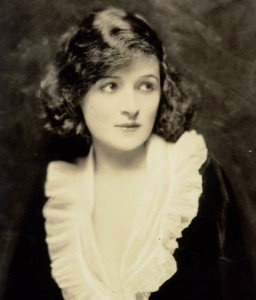 Billie Burke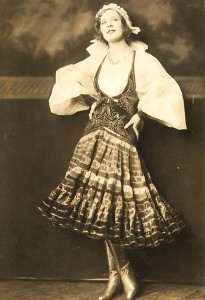 Marilyn Miller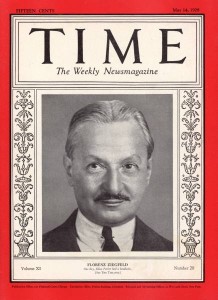 Just how big did all this make Ziegfeld? Cover-of-Time-Magazine big, that's how big. (Courtesy Time)

Klaw and Erlinger's crown jewel the New Amsterdam was the home for the Ziegfeld Follies for most of its years. The stage wouldn't see another hit that size for another 75-80 years, when Disney would renovate and move in the Lion King (now at the Minskoff Theatre).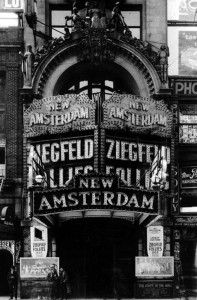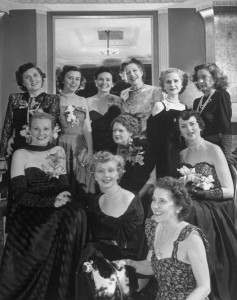 In 1948, some Ziegfeld girls who had married well (and most of them did) put together a reunion to raise money for their sister chorines who weren't quite living it up so well.

For more information, I highly recommend you check out Musicals101's great coverage of the Ziegfeld phenomenon. If that's not enough, there's a new biography on Flo Ziegfeld by Ethan Mordden that's an absolute blast to read.