FRIDAY NIGHT FEVER To get you in the mood for the weekend, every other Friday we'll be featuring an old New York nightlife haunt, from the dance halls of 19th Century Bowery, to the massive warehouse clubs of the mid-1990s. Past entries can be found HERE.

Charlie Parker was the king of the jazz scene, father of bebop, and a figurehead of bohemian New York — the original hipster, before the term moved on to other connotations.
He is also the reason for Birdland, the influential midtown jazz club that's still with us today.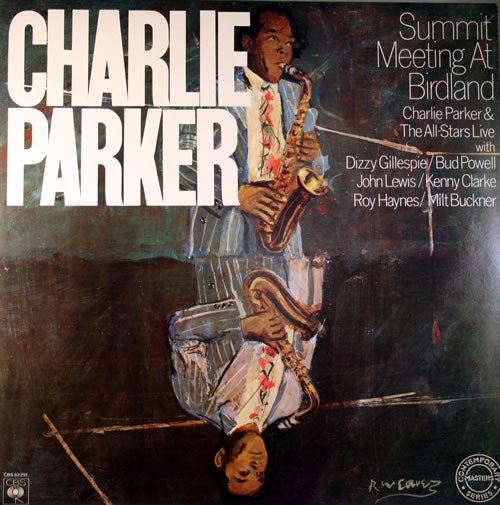 Parker was born in 1920 in another jazz capital, Kansas City, Mo, and moved to New York at 19 years of age.
He quickly worked his way into jazz's inner circle, performing saxophone in Harlem and midtown clubs with names that would soon become legendary in the genre — Art Tatum, Thelonius Monk and especially Dizzy Gillespie, Parker's frequent duet partner.
Through these collaborations, Parker helped create the style of jazz known as bebop, a frenetic, dirty and liberal type of jazz which required a mastery over their instruments along an uncharted, often improvised melody.
By 1949, he was the biggest star in jazz music, defining the sound through dozens of recordings and spectacularly unpredictable live performances. (He was also severely abusing alcohol and drugs by this time, too.)
He had also acquired the well known nickname, the Yardbird. There are multiple theories as to how he obtained that name; by the 40s, it was most popularly shortened to the Bird.
The fan site Bird Lives has a compendium of back stories of how the name came to be.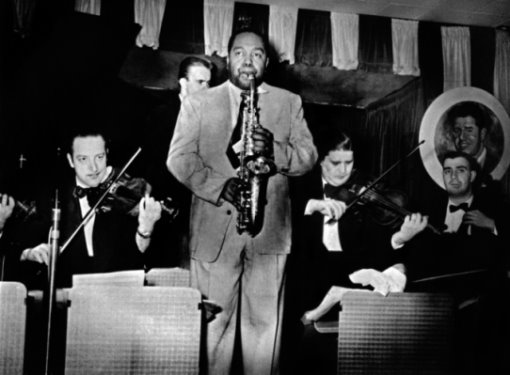 Young Bronx-born songwriter Morris Levy, meanwhile, was making his own way through New York's music scene, most notably in the 40s as manager of Topsy's Chicken Roost.
Seizing upon the connections he made there, Levy decided to head out on his own, while promising Parker a club of his own to perform in. And so became Birdland, opening near the end of 1949, at 1678 Broadway on 52nd street.
Bird was very excited about that," recalled renown jazz drummer Earl Haynes. "I remember on opening night there were lines of people outside, waiting in bad weather."
The club, the self-proclaimed 'jazz corner of the world', sat 400 amidst a cabaret space adorned with actual caged birds and a 'bullpen' behind the bar "where penniless college kids and struggling musicians" took their place.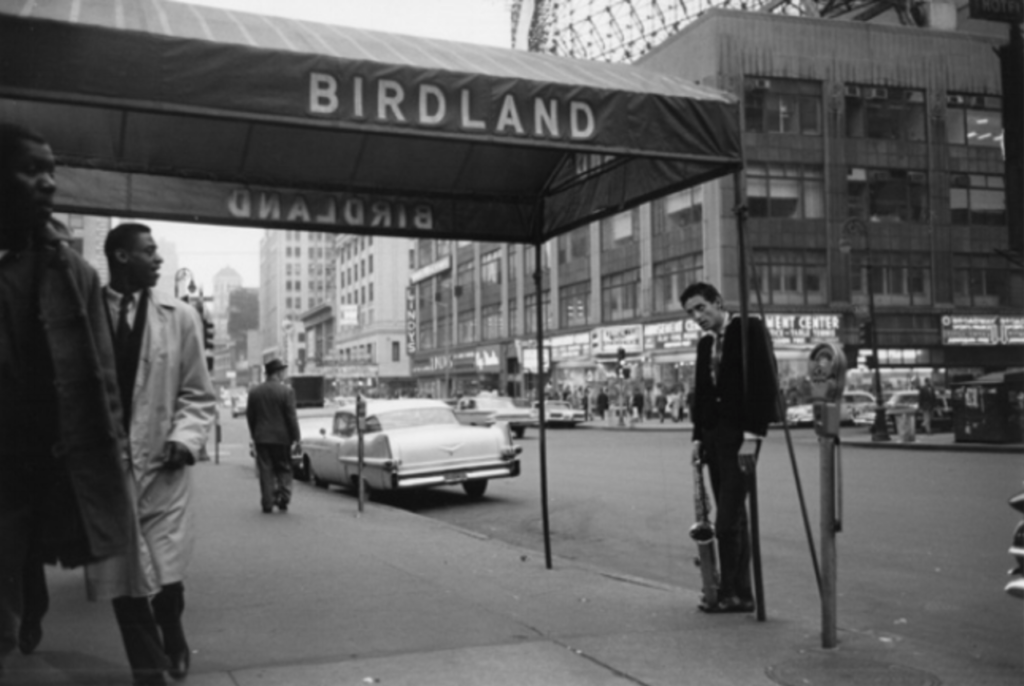 Birdland quickly took off as New York's leading jazz club of the 1950s, attracting the genre's greatest names: Miles Davis, John Coltrane, Lester Young, not to mention Gillespie and Monk.
And of course, Parker would perform there regularly. At one point, he couldn't acquire a cabaret license because of his substance-abuse problems; as a result, he would actually be barred from performing in any New York club, including his own.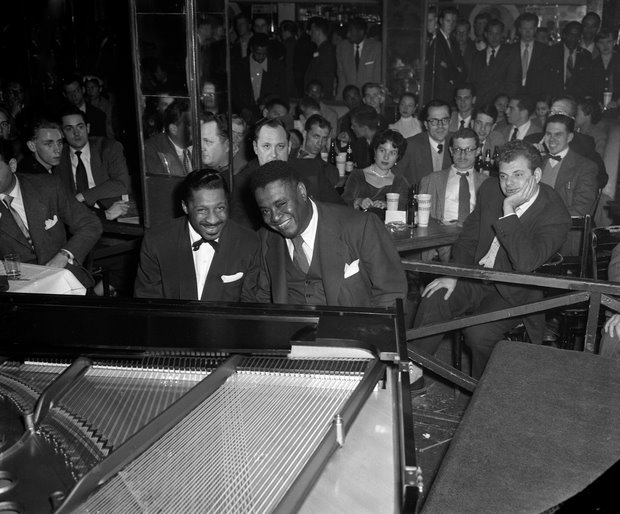 As the club became more popular, Birdland's tables were surrounded by a bevy of glamorous stars on any given night, like Marilyn Monroe, Frank Sinatra, Sammy Davis Jr and Marlene Dietrich.
According to Ebony editor Allan Morrison, "Birdland was both a cultural vantage point and a barometer of trends where all the big names in jazz performed."
From the successes of Birdland, Levy would go on form Roulette Records and become one of the most unscrupulous music moguls in the rock and R&B era.
He was responsible for some of the biggest R&B hits of the 60s — and also notorious for his mob connections and a penchant for strong-arming recording artists into sharing publishing rights with him. (He also allegedly owned the phrase 'rock and roll'.) He died in 1990 before he could serve a ten-year jail sentence for extortion.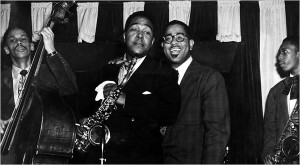 Parker meanwhile, had met his tragic end many, many years previous, a victim of rampant substance abuse. His last performance at Birdland was on March 5, 1955, dying in New York one week later.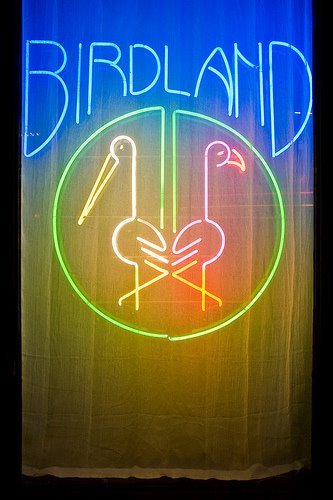 The Birdland club drifted against the headwinds of the 1960s, where rock clubs like the Peppermint Lounge ruled midtown. "Birdland has gone off the cool," lamented Oscar Goodstein to Time Magazine. By 1965, the club on 52nd street closed its doors.
With the consent of Parker's widow Doris, John Valenti reopened Birdland in 1986 on the Upper West Side, 2745 Broadway at 106th Street, in a more intimate, triangular shaped space.
Watching the rebirth of midtown in the 1990s, Valenti decided to move the club back downtown in 1996 to its present location at 315 W. 44th Street, between 8th and 9th avenues.
They get fewer celebrities, but a lot more tourists, sampling the newest crop of jazz stars.