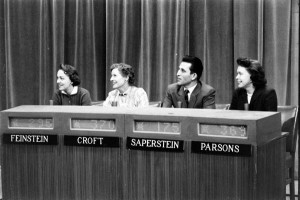 Our trivia night last fall, brought to you in association with the Municipal Art Society, was such a wild success that we're bringing you some new rounds in a new location!
The Bowery Boys are your masters of ceremony for the second lively MAS evening of New York City trivia: history, architecture, culture, and more. Put together a team of experts (up to four to a team) and join us! Great fun and glamorous prizes, including the eight DVD set of New York: A Documentary Film by Ric Burns for the grand prize winner!
The winner of the last trivia match was the dynamic duo the Astoria Aces. The trivia questions will be more challenging than before, and we've reworked our 'final faceoff' to make it even more exciting.
Monday, May 11, 6:30pm – 8:30pm
The Musical Box, 219 Ave. B, New York, NY (map)
Just $5 to play, MAS members free.
The Musical Box is easy to find — just take the L train to First Ave., then walk two blocks.
We once again thank the Municipal Art Society for getting us involved in another event. Get there early because it was standing room only last time around.
You can look here for a list of the trivia questions we used last time around. Good luck!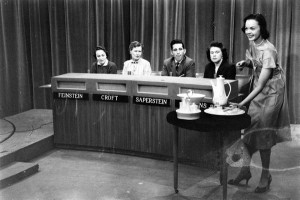 Photos courtesy Life Google images